11 Disney World Hacks for a Magical Vacation
If you buy something through the links on this page, you're helping me pay for my next adventure—thank you for clicking! Learn more.

Best Disney World Hacks
Planning a trip to Disney World? Here are my top Disney World hacks to know before you go!
I've visited Disney World upwards of twenty times now, so I've picked up a lot of useful tips and tricks along the way. I have a whole section on my site dedicated to Disney travel but I created this post to highlight some of my best Disney World hacks to help you make the most out of your trip.
These little-known tips will help you save time and money and have the best possible experience on your vacation. Here are 11 essential Disney World hacks to know before you go:
1. Pack a cooling towel.
Depending on the time of year you're visiting Disney World, a cooling towel might be a must-have for your parks bag. This is something you should ALWAYS bring in the summer!
Orlando is stiflingly hot for much of the year, with temperatures regularly reaching the high nineties or low hundreds many days in May through September.
Winter and spring are typically milder, but there are still occasional heatwaves. Check the weather forecast before you go to see what temperatures will be like.
On the hottest days, a cooling towel makes a world of difference and I can't recommend one enough.
Read More: What's In My Disney Parks Bag?
2. Download the My Disney Experience app.
The My Disney Experience app is a must-have for your trip to Disney World.
It's the official Disney app that you can download for free from the Apple or Android app store.
This app is super helpful because you can keep track of your tickets, FastPass reservations, dining reservations, PhotoPass photos, and more all in one place.
It also has some majorly useful features like mobile ordering, which allows you to order food from quick service restaurants in advance and skip the line when picking it up.
You can also see current wait times for every ride in the park, and access park maps and schedules.
Read More: How to Prep Your Phone for a Trip to Disney World
3. Arrive first thing in the morning.
The BEST thing you can do on your trip to Disney World is getting to the parks right when they open. Trust me, it's worth the early morning wake-up call.
The first hour of the day is the least crowded time to be in the parks, and you can typically knock out a few rides first thing in the morning that will have super long waits later in the day.
If you roll in at around 10:30 AM, expect big crowds and long lines already.
Read More: 9 Disney World Mistakes to Avoid
4. Do character dining to meet more characters.
If you want to meet a lot of characters, doing a character meal is by the far the BEST way to do it.
Character meals are more expensive than regular meals, but there's a huge value in getting to meet a ton of characters at once. If you were to meet them all separately, you may end up waiting hours in line at their individual meet and greets, whereas at a character meal you can meet and get photos with all your favorite characters during the span of just one hour or so.
For meeting princesses, the best character meals are Cinderella's Royal Table at Magic Kingdom and Akershus at Epcot. For meeting Mickey and friends, my favorite character meal is Garden Grill.
Here's a more detailed list of all the character dining options at Disney World, ranked in order of characters, food, and atmosphere to help you make your choice.
Remember to book an ADR (Advanced Dining Reservation) for any character meals you want to do, because they do fill up fast and it's best to plan in advance for them!
Related: 4 Disney Splurges That Are Worth It
5. Do indoor attractions during the heat of the day.
The last thing you want to be doing during the hottest part of the day is standing outside in an hour-long queue with no protection from the sun.
It's typically hottest from noon to 4 PM. During this time, try to do rides that have an indoor, air-conditioned queue and save rides with an outdoor queue for early in the morning or later at night.
Here's a list of the best and worst queues for rides at Disney World.
Better yet, take the hot afternoon time to do some of the more relaxing attractions at Disney World such as indoor shows like the Hall of Presidents or the Carousel of Progress.
Related: 10 Tips for Surviving Disney World in the Summer
6. Bring a refillable water bottle.
Bring a refillable water bottle with you to Disney World to avoid paying $3 for a bottled water in the parks. You can also always get free water in the parks by going up to any of the quick service restaurants and asking for a cup of water.
Read More: 10 Things to Buy Before Disney World to Save Money
7. Eat at weird times
Restaurants at Disney World, especially the counter-service restaurants, can become a complete zoo during lunch and dinner.
To beat the mealtime crowds and have a much more peaceful dining experience, try eating at off-peak times, like having a late lunch/early dinner at 3:30 PM. Also a great way to get out of the sun during the hottest part of the day.
Coming in early to grab breakfast at the park is also one way to get your day started earlier than most guests.
If you decide to eat during regular mealtimes, be sure to use the mobile ordering feature in the My Disney Experience App. You can pre-order your food and then pick it up at a special counter in the restaurant, bypassing the crowds waiting in line to order.
Read More: How to Beat the Crowds at Disney World
8. Mobile order your food and skip the line.
Speaking of the My Disney Experience app, you can use it for many other things than just reserving FastPasses. One of those things is mobile ordering food at the parks.
Most of the counter service restaurants around the parks now offer mobile ordering. This is a great way to save time during the lunch and dinner rush, when lines to order at counter service restaurants can often be out the door.
Just place your food order on the app, go to the designated mobile order pick-up counter at the restaurant, grab your food, and go! This can easily save you fifteen minutes or more at mealtimes.
Read More: 10 Essential Time Saving Tips for Disney World
9. Don't get park-hopper tickets
Disney offers one park per day tickets and park-hopper tickets. One park per day tickets are exactly what they sound like: they allow you to visit a single Disney theme park in one day. For example, you could visit only Magic Kingdom, or only Epcot in a single day. Park-hopper tickets allow you to "hop" between parks in a single day. So you could visit Magic Kingdom in the morning, then go to Epcot later in the day with your park-hopper ticket.
If you don't care for the ability to visit more than one park in a single day, then the one park per day tickets will save you money. For instance, if you wanted to spend a full day at each Disney park, four days on a one park per day ticket would cost about $430. But if you wanted four days on a park-hopper ticket, it would cost about $500. So if having park-hopper tickets is not a priority for you, this is a great way to save some extra money.
Read More: How to Save Money at Disney World
10. Take the single rider line.
If you are going on a ride by yourself, OR if you're with friends/family and don't care about being seated with them on the ride, take the single rider line! This line normally is much shorter than the regular line, and it moves much faster because single riders are constantly pulled to fill empty spots on each ride that goes out.
It's mainly the thrill rides that have single rider lines: Rock 'n' Roller Coaster, Test Track, and Expedition Everest all have dedicated single rider lines that are almost always open.
Read More: 15 Disney World Tips You Need to Know
11. Bring a waterproof backpack
This 20L waterproof backpack is the perfect backpack for a trip to Disney World. Between the unpredictable rain and all the water rides, you will want a bag where you can safely store your valuables without worrying about them getting wet.
This backpack is a great choice because it's extremely lightweight, durable, and folds up into a little pouch when you aren't using it, so it takes up almost no space when packing.
Read More: Disney Packing List: Don't Forget These Items!
More Disney Inspiration
I hope you found these Disney World hacks useful!
For more tips and inspiration planning your Disney World vacation, be sure to read the following…
Save it to Pinterest: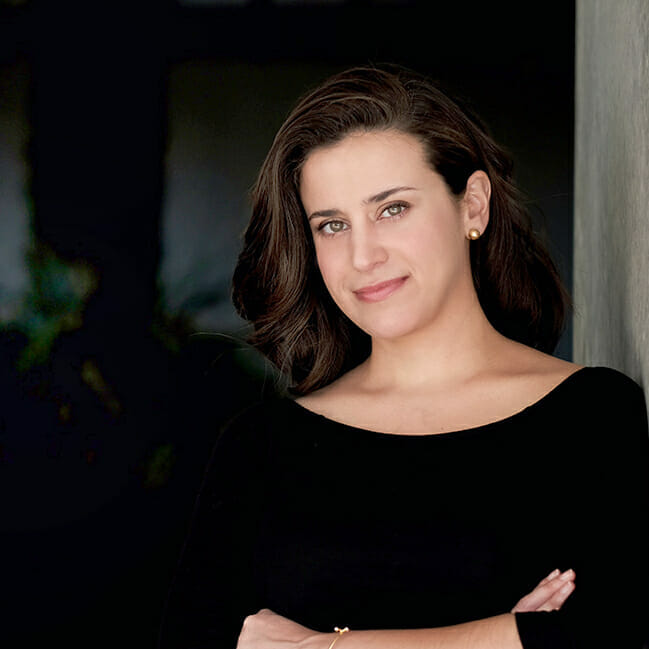 About Denise Cruz
Denise is a marketing executive who escaped corporate to travel the world… twice. A Brazilian native living in the U.S., she's lived in 4 countries and visited 35+ others. After side-hustling her way to financial independence, she curates solo destination guides, slow travel tips, and travel blogging advice on Wander Her Way. When she's not on the road, you can find her in Miami with her dog Finnegan.