10 Things to Buy Before Disney World to Save Money
If you buy something through the links on this page, you're helping me pay for my next adventure—thank you for clicking! Learn more.
10 Things to Buy Before Disney World
This post is all about things to buy before Disney World to save you money!
Everyone knows that Disney World is not the cheapest vacation destination in the world. Between expensive theme park tickets, hotels, food, and souvenirs, you can easily end up spending way more than anticipated on your trip. (I know I usually do!)
Related: Looking for discount Disney tickets? Undercover Tourist is where I always buy tickets!
But a trip to Disney World does not have to break the bank. Here are 10 inexpensive Disney essentials you should buy before your trip in order to save money.
More Disney travel tips to help you plan your vacation:
How to Save Money at Disney World!
One of my best money-saving tips for Disney World is to get the Chase Disney Visa credit card.
The Chase Disney Visa card is amazing for a Disney trip. There's no annual fee, and after you spend $500 on this card, you get a $200 Disney gift card. You also get 10% off at most restaurants and stores at Disney World, and you get 1% Disney Reward Dollars back on every purchase you make.
1. Portable charger
The last thing you'll want is for your phone to die while you're at the parks! Disney World does not have many outlets to charge your phone, so I recommend bringing a portable charger with you.
Disney World now sells portable chargers called "Fuel Rods" for $30 in the parks, but you can get a much better one on Amazon for less than half that price. This is the portable charger I use and I can usually charge my phone 2.5 times with it before it runs out of battery!
2. Water bottle
Bring a refillable water bottle with you to Disney World to avoid paying $3 for a bottled water in the parks. You can also always get free water in the parks by going up to any of the quick service restaurants and asking for a cup of water.
3. Sunscreen
The sun is extremely strong in Florida, and you can end up with a nasty sunburn even on a cloudy day. Sunscreen is definitely something that you want to buy before you get to Disney World, because it's exorbitantly priced at the parks and resorts.
I like this light, spray-on, oil-free sunscreen because it doesn't feel gross against your skin, even after walking around Disney World in the heat and humidity all day.
4. Ponchos
It rains a lot in Orlando, even if it's just a brief thunderstorm that pops up out of nowhere on an otherwise sunny day. Since the rain can be so predictable, you will want to come prepared with lightweight rain ponchos to stay dry in the parks.
Ponchos are $10 each if you buy them in the parks, but you can get an entire family pack of ponchos for about that same price or less on Amazon!
5. Mouse Ears
Mouse ears are a must-have accessory for Disney World! There are so many fun variations, from traditional Mickey and Minnie ears to bedazzled ears, wedding ears, holiday ears, etc. Mouse ears cost $25 and up in the parks, but luckily you can get them for much cheaper online.
6. Autograph books
If you will be traveling with children, be sure to bring along an autograph book to collect signatures from all the Disney characters they meet. This is a fun and inexpensive to create a memorable Disney World souvenir! Don't forget to bring some Sharpies too, because the characters will not have pens with them. (And Sharpies are easier for the characters in costumes to grip!)
7. Glow sticks and light-up accessories
Another Disney World necessity if you are traveling with children! Every night during the parades and fireworks, vendors will be walking around selling glow sticks and other light-up accessories.
In order to avoid paying a fortune for fun light-up gear, buy some glow sticks and other glow accessories before your trip and bring them with you!
If you're going to Disney World around the holidays, you might want to buy some fun Christmas light necklaces before your trip, because trust me when I say that everyone will be wearing these and they're quite overpriced at the parks.
8. Misting fan
It gets HOT in Orlando, with average temperatures up to 95° F in the summer months. Even during the winter, it can easily be in the 80s. Pack a small misting fan in your backpack and you will stay cool while walking around or waiting in lines no matter how hot it gets.
9. Cooling towel
Cooling towels are another awesome way to beat the heat at Disney World. Just wet these compact towels with water, and through the process of evaporation, they instantly provide hours of coolness. Great for cooling down on a hot summer day at the parks.
You can buy cooling towels at Disney World for $30, but the top-rated Frogg Toggs cooling towels are available on Amazon for just a third of that price.
10. Souvenirs
Many Disney World souvenirs can be purchased online for a fraction of the price that they're sold for in the parks, and you have a lot more options too.
Disney apparel, scrapbooks, Christmas ornaments, stuffed animals, toys, keychains can all be found on Amazon. If you're looking for a unique, handmade Disney souvenir, you can also try Etsy.
Hopefully, these things to buy before Disney World will help you save a little money and make your trip easier and more enjoyable!
For more Disney World tips and tricks, be sure to read these other blog posts:
Save it to Pinterest: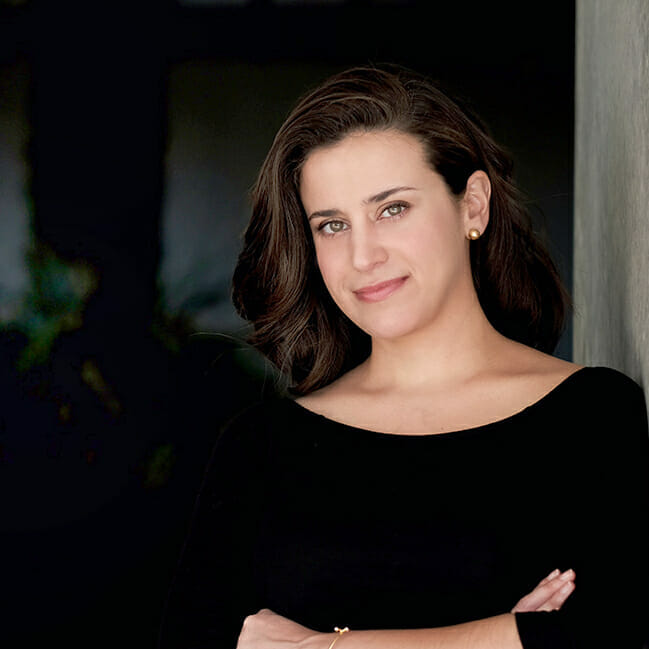 About Denise Cruz
Denise is a marketing executive who escaped corporate to travel the world… twice. A Brazilian native living in the U.S., she's lived in 4 countries and visited 35+ others. After side-hustling her way to financial independence, she curates solo destination guides, slow travel tips, and travel blogging advice on Wander Her Way. When she's not on the road, you can find her in Miami with her dog Finnegan.