How to Beat the Crowds at Disney World
Is it possible to beat the crowds at Disney World? This is a question you might be asking yourself while planning your trip. No one wants to spend their Disney World vacation fighting crowds and waiting in long lines for every ride.
I remember going to Disney World at certain times of the year and experiencing the parks being practically empty. It used to be, if you went during the off season or stayed late for Extra Magic Hours, you could easily walk right on to the most popular attractions.
However, in the past few years, it seems as though Disney World is getting more and more crowded. A lot of this is due to exciting new lands and attractions opening, so it isn't necessarily a bad thing. More holiday events and seasonal discounts are also bringing in the crowds during the old "off" season.
But if big crowds make you crazy, you can still avoid them to an extent with some careful planning.
As a Disney World veteran, here are my best tips for how to beat the crowds at Disney World:
1. Use crowd calendars
Every year it seems like the off season at Disney World is shrinking and crowds are growing year-round. I only anticipate this trend to continue as Disney keeps adding new lands, attractions, and special events.
Because of this, crowd calendars aren't as reliable as they used to be, but they can still be a good planning tool for determining when you should take your trip to Disney World.
Undercover Tourist has a great crowd calendar that shows the historic crowd levels for every day of the year at each park. If you have some flexibility in the dates for your trip to Disney World, check the crowd calendar to find the least crowded days to visit the parks.
2. Avoid holidays
Christmas, New Year, Thanksgiving, and Easter are some of the worst times of year to visit Disney World. The parks usually reach capacity on holidays and the crowd level is an 11 out of 10. The holidays are a super crowded time because almost all kids are out of school and that's when everyone takes their vacation.
If you want to see the parks decorated for the holidays, but don't want to deal with the crowds, try going at the very beginning of the season. For Halloween, this means early September, and for Christmas this means the first week of November. The parks will already be in the holiday spirit, but they won't be nearly as crowded.
3. Arrive at rope drop
Most people don't like to wake up early on vacation. If you're one of those people, then I'm sorry. This might be hard for you.
But by far one the BEST ways to avoid crowds at Disney World is by arriving at "rope drop" or right when the parks open in the morning. I usually arrive thirty minutes in advance, and they will start letting people in at that point and sometimes even start running the rides 10-20 minutes before the posted opening time. So waking up early is worth it!
You can accomplish more within the first hour or two of the park opening than you can in an entire afternoon. The crowd levels are at their absolute lowest in the mornings, and you can usually get on a few popular rides with little to no wait before the crowds start arriving.
Here are some of the most popular rides to hit at each park:
Magic Kingdom
The Seven Dwarfs Mine Train
Space Mountain
Peter Pan's Flight
Big Thunder Mountain Railroad
Epcot
Test Track
Soarin'
Frozen Ever After
Hollywood Studios
Slinky Dog Dash
Rock 'n' Roller Coaster
Hollywood Tower of Terror
Animal Kingdom
Flight of Passage
Expedition Everest
Kilimanjaro Safari
It's also just a nice time to wander around and enjoy the atmosphere of the park before it gets packed with shoulder-to-shoulder crowds later in the day.
4. Stay late
While this isn't as good of an option as arriving to the parks early in the morning, staying late can also be an okay way to beat the crowds at Disney World.
The logic behind this is that most families with smaller children will be leaving the parks right after the nightly fireworks show ends for an early bedtime.
If the park is open significantly longer after this (like two or three hours) staying late is a good idea because as the night goes on, the park will empty out and wait times will go down.
5. Maximize FastPass
FastPass is a free service offered by Disney World that is included with your park admission.
You can book up to three FastPasses in advance every day. The FastPass booking window opens 60 days in advance for on-property guests, and 30 days in advance for everyone else.
I recommend booking your three FastPasses for the early afternoon on popular rides that would otherwise have a long wait. After you use your first three, you can continue booking single FastPasses throughout the evening for whatever else is available.
6. Use Extra Magic Hours
If you're staying at an on-property Disney World hotel, you have access to Extra Magic Hours. This means that certain parks open earlier or stay open later just for on-property guests. I recommend planning your visit around Extra Magic Hours, which are offered at a different park each day.
If you AREN'T staying at an on-property hotel, I recommend skipping the park that has Extra Magic Hours in the morning (because even if you arrive right when it opens, there will already be crowds) and doing a different park that day instead.
7. Eat at weird times
Restaurants at Disney World, especially the counter-service restaurants, can become a complete zoo during lunch and dinner.
To beat the mealtime crowds and have a much more peaceful dining experience, try eating at off-peak times, like having a late lunch/early dinner at 3:30 PM. (Also a great way to get out of the sun during the hottest part of the day.)
If you decide to eat during regular mealtimes, be sure to use the mobile ordering feature in the My Disney Experience App. You can pre-order your food and then pick it up at a special counter in the restaurant, bypassing the crowds waiting in line to order.
8. Splurge on Disney After Hours
Disney After Hours is a new hard-ticket event which means a very limited amount of tickets are sold. With an After Hours ticket, you will be able to stay at a park three hours after it closes and experience rides with little to no wait.
However, at $125 a ticket, this event doesn't come cheap. It might be worth it to you, though, if you really want to avoid the crowds and get in as many rides as possible with no wait. Learn more about the event here.
So those are my best tips for how to beat the crowds at Disney World!
For more Disney World tips and tricks, be sure to read these posts:
Save it to Pinterest: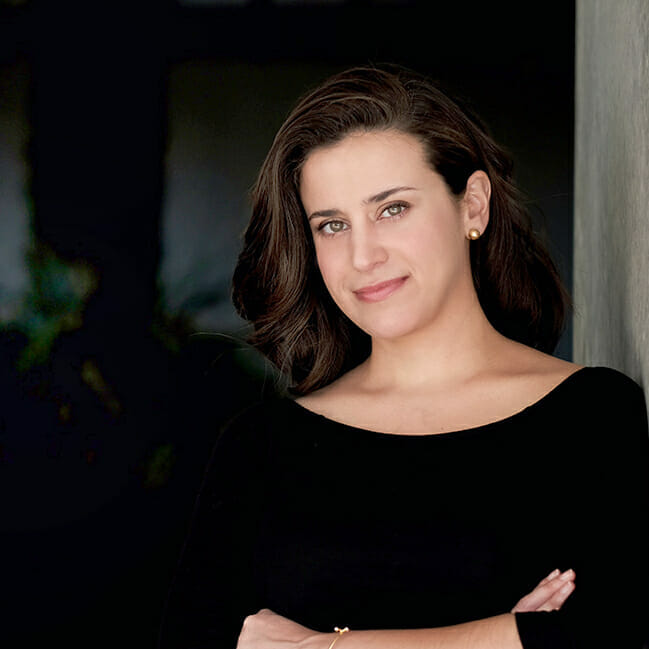 About Denise Cruz
Denise is a marketing executive who escaped corporate to travel the world… twice. A Brazilian native living in the U.S., she's lived in 4 countries and visited 35+ others. After side-hustling her way to financial independence, she curates solo destination guides, slow travel tips, and travel blogging advice on Wander Her Way. When she's not on the road, you can find her in Miami with her dog Finnegan.