How to Prep Your Phone for a Trip to Disney World
So you're heading to Disney World soon and trying to get everything ready for the best trip ever.
Don't worry, I've got you covered!
Make sure to check out some of my other Disney World posts, like this list of commonly forgotten items to pack for Disney World or these tips for saving money on your trip.
The purpose of this post is to share some ways you can prep your phone for Disney World.
1. Download the My Disney Experience app.
The My Disney Experience app is a must-have for your trip to Disney World.
It's the official Disney app that you can download for free from the Apple or Android app store.
This app is super helpful because you can keep track of your tickets, FastPass reservations, dining reservations, PhotoPass photos, and more all in one place.
It also has some majorly useful features like mobile ordering, which allows you to order food from quick service restaurants in advance and skip the line when picking it up. (That's one of my top time saving tips for Disney World by the way!)
You can also see current wait times for every ride in the park, and access park maps and schedules.
2. Screenshot your FastPasses and reservations.
While the My Disney Experience app is great, it can unfortunately be glitchy and crash, or run extremely slow sometimes.
This is why I always recommend taking screenshots of your FastPasses and dining reservations for the day from within the app. That way, if you can't access the app for any reason during the day, you'll still be able to see your plans.
Alternatively, you can print out your reservations and keep them with you.
3. Free up space on your phone by deleting photos, videos, apps, etc.
The last thing you want is to run out of memory on your phone while trying to take the perfect snapshot of Cinderella's Castle or take a video of the fireworks.
Take a few minutes to free up some extra storage on your phone before your trip by deleting unwanted photos, videos, and applications.
4. Download a backup wait times app.
I mentioned that the My Disney Experience app has a feature that allows you to check current wait times for the rides.
I also mentioned that the My Disney Experience app sometimes doesn't work that well.
So I recommend downloading a backup wait times app onto your phone. Two good ones are "Wait Times for Disney World" and "Disney World Lines."
These apps are also useful for cross-checking wait times with the MDE app to get a more accurate picture of the actual wait time for a ride. Sometimes one app will display an inaccurate wait time due to a lag in updating, so it's useful to check it against another app before you cross the whole park to get in line for that ride.
5. Get a portable charger!
This is my BIGGEST tip and one I can't stress enough.
It's worth investing in an expensive portable charger for your cellphone (this is the one I use) so you never have to worry about your battery dying while at the parks.
I bring this portable charger with me on every trip to Disney World and it has been a major lifesaver.
6. Get a waterproof pouch for your phone.
It rains all the time in Orlando, and you can usually count on at least one brief rainstorm every day. Not to mention, there are water rides like Space Mountain to consider!
I recommend buying a waterproof pouch for your phone to keep it dry. There are waterproof phone cases out there, but they are clunky and not great for everyday use, which is why I prefer a pouch I can easily take my phone in and out of.
Those are my six tips for getting your phone ready for Disney World! Simple, right?
For more Disney World planning tips, be sure to read the following:
Enjoy your trip to the Happiest Place on Earth!
Save it to Pinterest: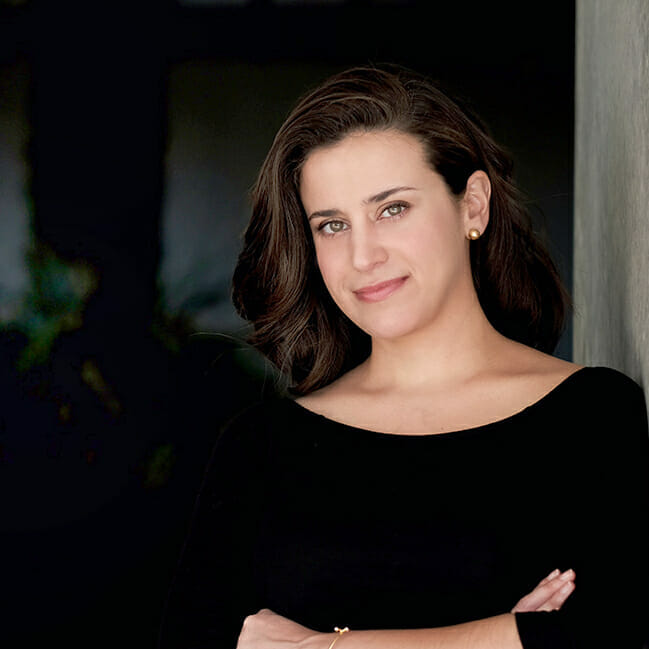 About Denise Cruz
Denise is a marketing executive who escaped corporate to travel the world… twice. A Brazilian native living in the U.S., she's lived in 4 countries and visited 35+ others. After side-hustling her way to financial independence, she curates solo destination guides, slow travel tips, and travel blogging advice on Wander Her Way. When she's not on the road, you can find her in Miami with her dog Finnegan.