What's In My Disney Parks Bag?
I absolutely LOVE Disney World and go every chance I can get. (My record so far is five times in one year.) So it's safe to say I have mastered the art of packing my bag for the parks.
I'm a minimalist, and I don't want to carry around a heavy bag with a ton of extra junk in it all day. These are just the essentials that I think everyone needs in their bag when they visit the parks!
But before I share my Disney parks bag packing list, here are the answers to some extremely common questions people have about bringing a bag into the parks:
Can I bring my bag on rides?
Yes, every ride at Disney World allows you to bring your bag onboard so you don't have to worry about where to store it while on the ride. On rollercoasters I usually put my bag between my feet and loop one of the straps around my foot so it stays secure.
For other rides, you can just put your bag at your feet. Some rides also have a designated storage back in front of or below your seat where you can stash it.
Can I bring food and drink in my bag?
Yep! You can bring as much outside food and drink into the parks as you want. Some people even pack an entire lunch. Just no alcohol or anything in glass containers.
Should I bring a purse or backpack?
I HIGHLY recommend a small water-resistant backpack just like this one. It's more comfortable than carrying a purse, it will keep your stuff safe and dry, and it's not bulky.
Try to avoid bringing a large bag if you can help it. The last thing you want is to be carrying around an over-stuffed, heavy bag on a hot day at Disney World. Lighter is better!
So with that out of the way, here are my Disney bag essentials!
1. Portable Charger
The number one most important thing in my Disney bag is my portable cellphone charger!
This thing is a total lifesaver during long days at the parks. The last thing you want is for your phone to die while you're trying to take photos or check wait times or pass time while waiting in line.
I've been using this portable charger for years now and am very happy with it. It fully charges my phone a little over two times before it needs to be charged itself.
2. Water Bottle
The next most important thing I always bring is my water bottle. I like to bring a refillable bottle like this one and fill it up at water fountains in the parks. There's no sense in paying $3 for bottled water while you're at the parks!
Note: You can also get a free cup of ice water at some of the food and drink stands throughout the parks and most of the quick-service restaurants.
3. Snacks
Recently, I've been splurging more on my trips to Disney World but in the past when I've been on a tighter budget, I have brought my own snacks into the park to eat throughout the day.
Some good snacks to bring are granola bars, trail mix, applesauce pouches, individual bags of chips, etc. These are easy to pack and won't go bad throughout the day.
4. Rain Coat or Poncho
It rains a LOT in Orlando, especially during the spring and summer months. You will typically experience a short but intense rain or thunderstorm in the afternoon or evening.
Always come prepared with a rain coat or poncho. Ponchos are a great choice because they offer more coverage and fold up super tiny so they hardly take up any space in your bag.
They're also something you definitely want to buy before your trip, because buying one at the parks once it starts raining is going to cost you $15 each.
5. Cooling Towel
Depending on the time of year you're visiting Disney World, a cooling towel might be a must-have for your parks bag. This is something you should ALWAYS bring in the summer!
Orlando is stiflingly hot for much of the year, with temperatures regularly reaching the high nineties or low hundreds many days in May through September.
Winter and spring are typically milder, but there are still occasional heatwaves. Check the weather forecast before you go to see what temperatures will be like.
On the hottest days, a cooling towel makes a world of difference and I can't recommend one enough.
6. Hair Ties
For girls with long hair hair ties are an absolute must! I always pull my hair back on rollercoasters so I don't end up with tangled windblown hair when I get off the ride.
Hair ties are also great for hot days when you want to put your hair up to stay cool!
7. Hand Sanitizer
Always a good thing to have on you any time you travel! Not that Disney World is a particularly dirty place, but it's so convenient to have hand sanitizer on you for washing your hands after getting off a ride, before eating, etc.
I like these mini hand sanitizers that you can clip to the outside of your backpack for easy access.
8. Light Jacket
This is another weather-related item that's only necessary at certain times of the year.
From October to April, it can sometimes get quite chilly at Disney World in the mornings and evenings, but still be hot during the day. This is where a light jacket that easily fits into your backpack comes into play.
Note: I've been to Disney World in December when a light jacket in the mornings/evenings has been enough, and other times when it's been so cold I need a heavy winter coat all day long. Just be sure to check the weather forecast before your trip so you'll be prepared!
9. Chase Disney Visa Card
I always bring my Chase Disney Visa credit card in my bag with me to the parks!
The Chase Disney Visa card is amazing for a Disney trip. There's no annual fee, and after you spend $500 on this card, you get a $200 Disney gift card. You also get 10% off at most restaurants and stores at Disney World, and you get 1% Disney Reward Dollars back on every purchase you make.
So those are the essentials I bring in my Disney parks bag!
I also typically bring my camera and other photography equipment but for most people a cellphone camera will work just fine for capturing memories at Disney World. 🙂
For more posts about planning your Disney trip, be sure to read the following:
Enjoy your trip!
Save it to Pinterest: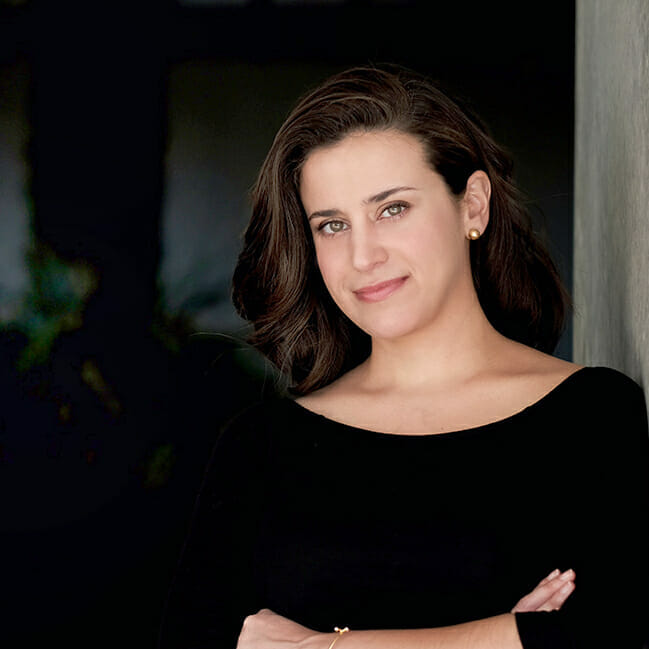 About Denise Cruz
Denise is a marketing executive who escaped corporate to travel the world… twice. A Brazilian native living in the U.S., she's lived in 4 countries and visited 35+ others. After side-hustling her way to financial independence, she curates solo destination guides, slow travel tips, and travel blogging advice on Wander Her Way. When she's not on the road, you can find her in Miami with her dog Finnegan.