The Best Time Saving Tips for Disney World
This post is all about the best time saving tips for Disney World!
So you're planning a trip to Disney World, and you're looking for ways to maximize your time. I get it – time is money, and I'm sure you paid a lot for your Disney World vacation.
(On a semi-related note, be sure to read my money saving tips for Disney World.)
As a Disney World veteran I have picked up a lot of tips and tricks over the years, many of which will help you save time and maximize every moment of your vacation!
Here are my top 10 time saving tips for Disney World!
1. Buy your park tickets in advance.
Not only will buying your park tickets online in advance save you time, it will also save you extra money! There's almost always a line to buy park tickets at the gates, and gate prices are up to $10 higher per ticker than purchasing online.
2. Use your FastPasses efficiently.
Disney World's free FastPass system allows you to reserve a certain time slot for popular rides and essentially skip the line (or at least have a drastically shorter wait time than those in the regular standby line) when your time slot comes.
You can book up to three FastPasses per day in advance. Many people don't realize that after you use your first three FastPasses, you can book one additional FastPass at a time. To maximize this, book your first three FastPasses for late morning and early afternoon, and then continue grabbing additional FastPasses throughout the afternoon and evening.
The most popular attractions at each park often won't have any FastPasses left the day of, but sometimes they will pop up so keep checking the My Disney Experience app. At Magic Kingdom, I have been able to get FastPasses for popular rides like Big Thunder Mountain Railroad, Peter Pan, and Space Mountain just a few hours in advance.
3. Mobile order your food and skip the line.
Speaking of the My Disney Experience app, you can use it for many other things than just reserving FastPasses. One of those things is mobile ordering food at the parks.
Most of the counter service restaurants around the parks now offer mobile ordering. This is a great way to save time during the lunch and dinner rush, when lines to order at counter service restaurants can often be out the door.
Just place your food order on the app, go to the designated mobile order pick-up counter at the restaurant, grab your food, and go! This can easily save you fifteen minutes or more at mealtimes.
4. Arrive at the parks early in the morning.
While this isn't exactly a big secret, arriving at the parks right when they open is a great way to maximize your time and get on at least two rides with little to no wait.
I usually arrive around thirty minutes before the official opening time for a park, because quite frequently they will actually open fifteen to twenty minutes early. This is a great way to get in a couple of popular rides before the crowds arrive.
If you are staying at an on-property hotel, you can also take advantage of Extra Magic Hours, which are extra hours exclusively for on-property guests. The morning Extra Magic Hours are best, because less people want to wake up super early and head to the parks. This is a great time to do as many rides as you can fit in with very little waiting.
5. Use the Single Rider line.
Another way to save time waiting in line for rides is by using the Single Rider line. If you're riding by yourself, or if you don't mind being split up from your party, this is a great way to save a ton of time because the Single Rider line is often half the time (or less) than the regular standby line.
Only a few select rides have a dedicated Single Rider line, though. At Epcot, it's Test Track. At Animal Kingdom, it's Expedition Everest. And at Hollywood Studios, it's the Rock 'n' Rollercoaster. Since these are popular rollercoasters than normally have extremely long wait times, the Single Rider line is usually a great time-saving option.
6. Make Advanced Dining Reservations.
If you want to eat at any of the table service restaurants at Disney World, making an ADR (Advanced Dining Reservation) will save you a lot of time rather than walking in and trying to wait for a table.
In fact, the ONLY way you can eat at some of the more popular table service restaurants is with an ADR. You can book ADRs online or through the My Disney Experience app 180 days in advance.
It's a good idea to go ahead and grab ADRs for any table service restaurants you want as soon as you have finalized the dates for your trip. This will also save you time on trying to decide what to eat once you're at Disney World.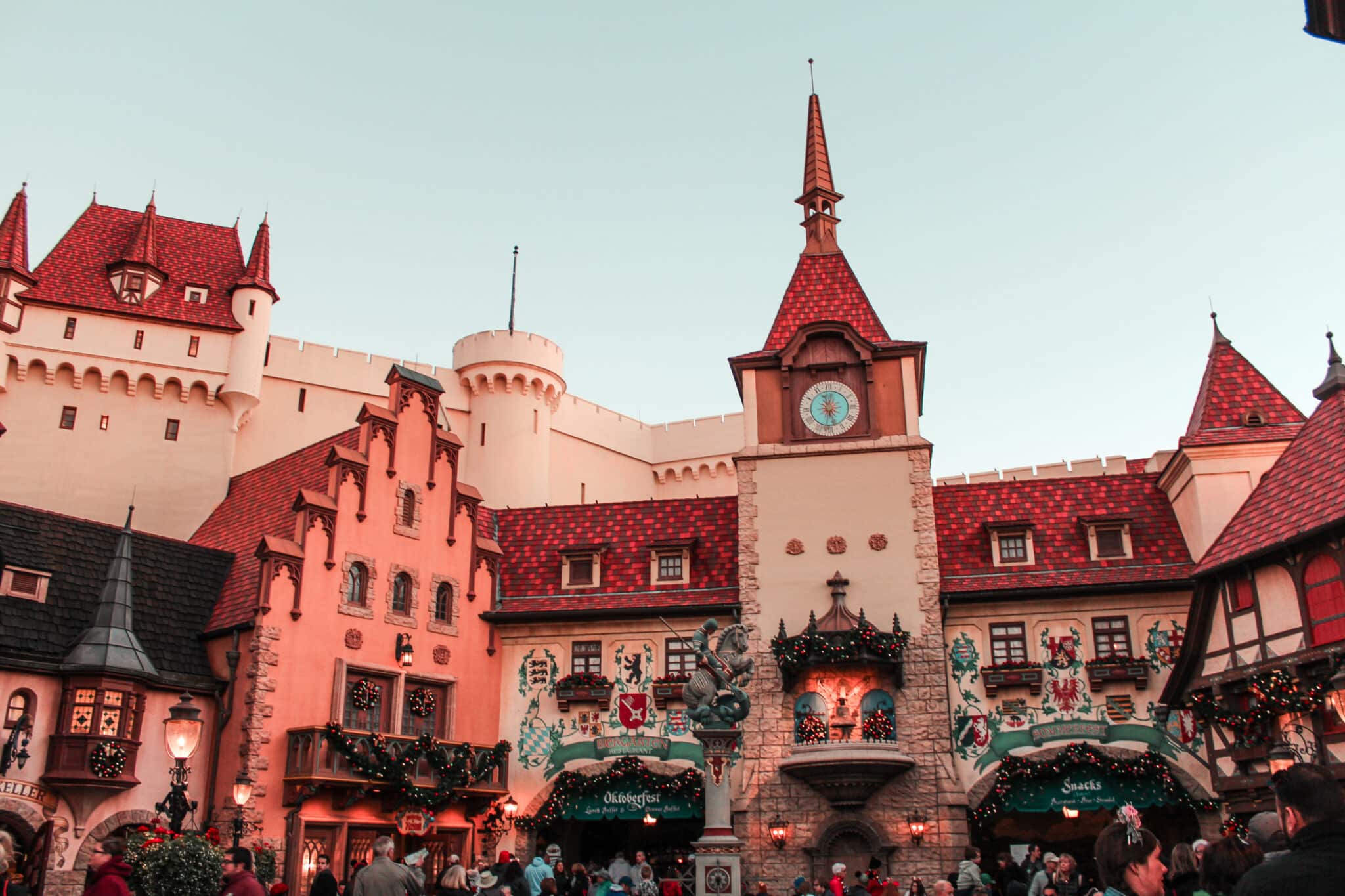 7. Stay on-property and walk to the parks.
One of my absolute favorite ways to save time at Disney World is by walking to and from the parks. There's no easy way to get to the parks by car or bus.
If you drive to the parks, you have to either walk a mile or more from the parking lot, or take a parking trolley to get to the gates of the park. And taking a bus or hotel shuttle is not much better, thanks to irregular bus schedules.
Not to mention, at Magic Kingdom, you must additionally take a ferry or the monorail from the parking lot or bus station to get to the gates.
Walking can easily save you thirty minutes to an hour getting to and from the parks. There are six on-property hotels that you can walk to the parks from.
The best options are the Epcot area hotels. These include the Swan Hotel, the Dolphin Hotel, the Beach Club Resort, the Yacht Club Resort, and the BoardWalk Inn. From any of these hotels, you can walk to both Epcot AND Hollywood Studios within 20 minutes.
The other walking-distance hotel is the Contemporary Hotel. From the Contemporary, you can walk to Magic Kingdom in about 15 minutes.
Staying on-property also gives you other perks, like access to Extra Magic Hours at the parks.
8. Eat meals at weird times.
Restaurants at Disney World get extremely crowded during peak mealtimes. Eating at weird times (like having lunch at 11 AM or having dinner at 4 PM) can save you a ton of time, not too mention you can actually enjoy your meal in peace instead of fighting for a table among screaming babies and kids running around throwing food.
9. Use "Secret Entrances" to get into the parks.
The main entrances for the parks can get extremely congested with long lines just to get through bag check and the turnstiles.
Luckily, there are a few "Secret Entrances" you can use to save a few minutes getting into the parks.
Epcot has the International Gateway entrance, which puts you out in the World Showcase right between England and France. This entrance is almost always totally empty, but it really only makes sense to use if you're staying at any of the Epcot area hotels that I mentioned above.
At Animal Kingdom, you can enter through the Rainforest Café to the left of the main gates. This is a great way to get into the park and go straight to the Avatar Flight of Passage ride, because it's also located on the left side of the park.
Finally, at any of the parks, you can enter through the turnstiles on that say "Cast Members." These are the turnstiles that employees have to use, but regular guests can enter this way as well and the lines are usually nonexistent because people don't realize they're open to the public.
10. Pack outfits, not just clothes.
In order to save time getting ready in the mornings, pack entire outfits for your trip, not just clothes. This way you won't have to choose what to wear in the morning and can cut down on the time it takes to get ready and get out the door!
11. Save shopping for the end of the night.
While the parks officially close at a certain hour, the gift shops usually stay open for at least another thirty minutes after the posted closing time.
Spend the day hitting all the rides and attractions you want, then save your shopping for after the park closes as you're making your way towards the exit. This is the ideal time to pick up some souvenirs or treats from the bakery on your way out of the park.
Those are my best time saving tips for Disney World!
For more Disney World tips and tricks, be sure to read the following:
Save it to Pinterest: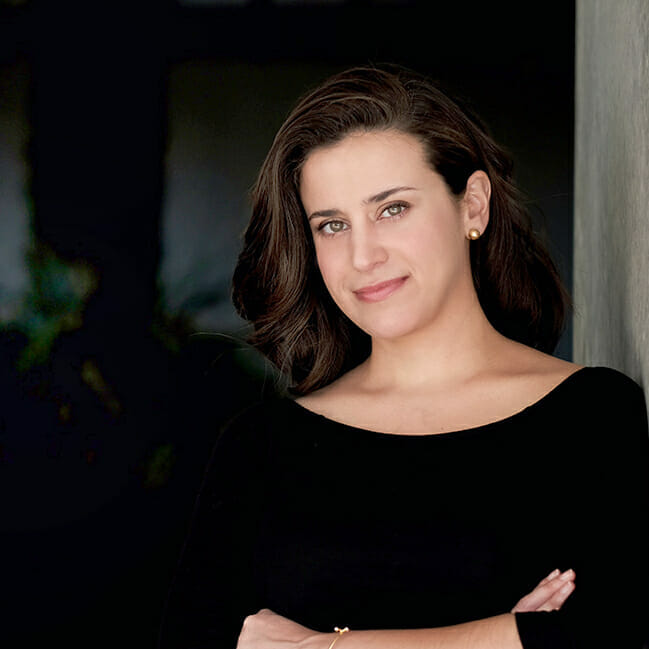 About Denise Cruz
Denise is a marketing executive who escaped corporate to travel the world… twice. A Brazilian native living in the U.S., she's lived in 4 countries and visited 35+ others. After side-hustling her way to financial independence, she curates solo destination guides, slow travel tips, and travel blogging advice on Wander Her Way. When she's not on the road, you can find her in Miami with her dog Finnegan.