How to Save Money at Disney World
If you buy something through the links on this page, you're helping me pay for my next adventure—thank you for clicking! Learn more.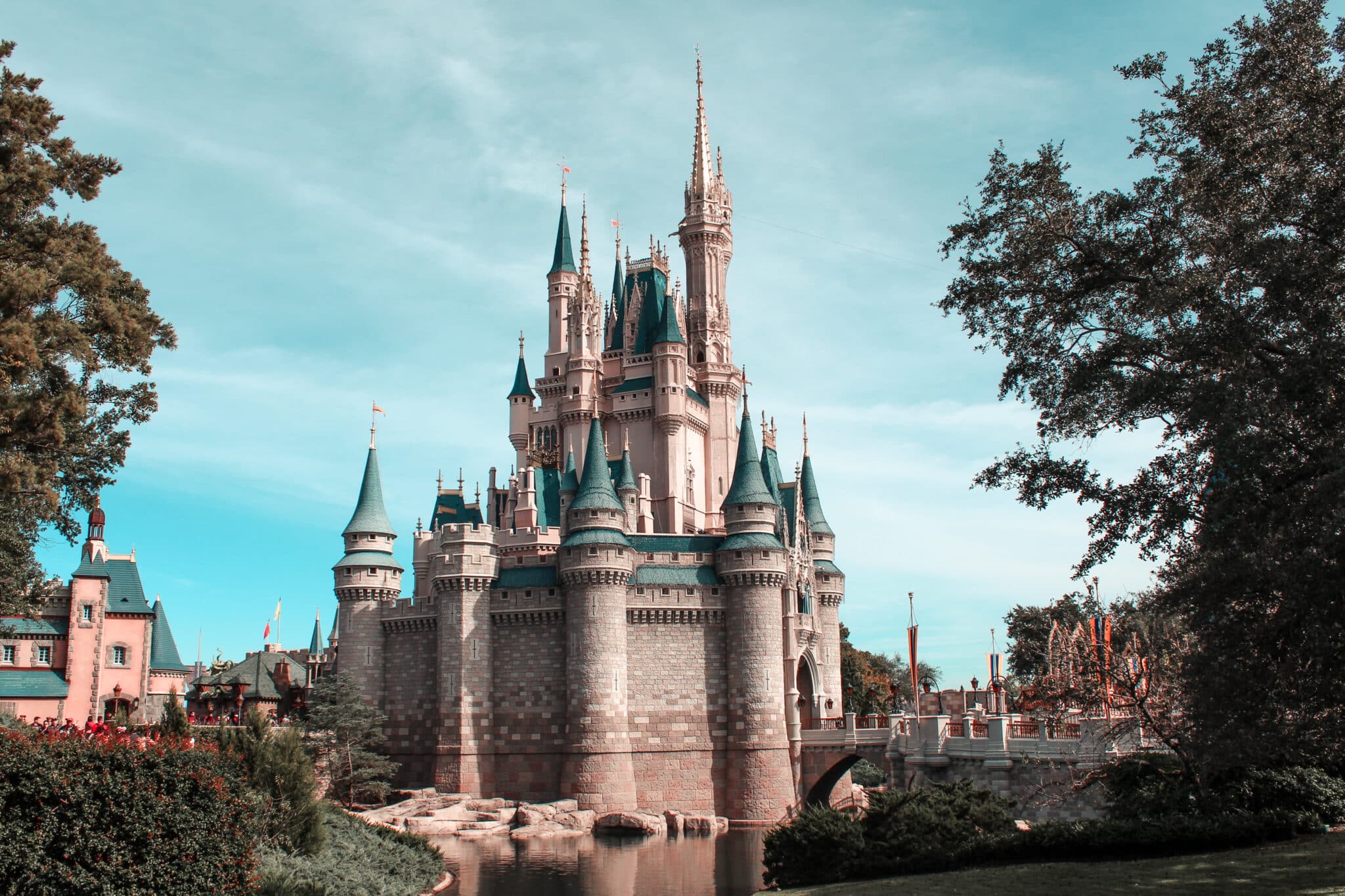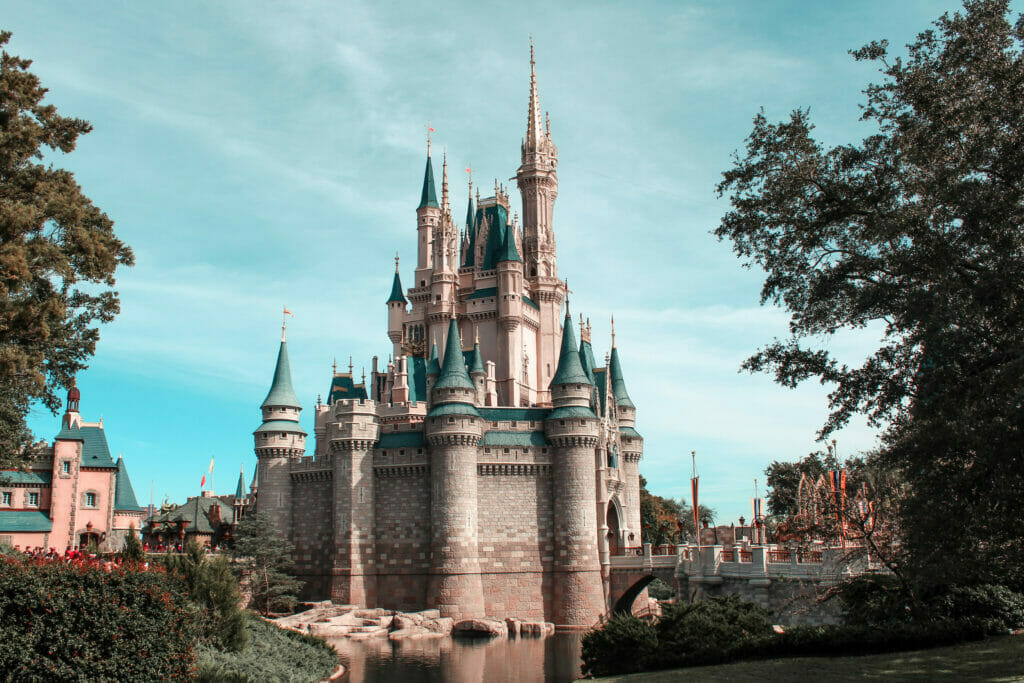 How to Save Money at Disney World
This post is all about how to save money at Disney World. Visiting Disney World can be expensive, but it doesn't have to break the bank. There are many surprisingly easy ways to save on your trip.
Here are ten ways you can save money at Disney World:
Get the Chase Disney Visa card.
This is my biggest money-saving tip for your Disney trip!
The Chase Disney Visa credit card is amazing and so helpful to have on Disney trips. After you spend $500 on this card, you will get a free $200 Disney gift card. If you get this card before your trip, you can put that free $200 gift card toward park tickets! You also receive a 10% discount at most restaurants and stores at Disney World, and you get 1% Disney Reward Dollars back on every purchase you make. There's no annual fee on this card either.
Travel during the off-season.
Holidays, school breaks, and summer vacations are all popular (and expensive) times to visit Disney World. By traveling during the off-season, you can often save a lot of money and avoid huge crowds. I recommend using this Disney crowd calendar to find the best time of year for your visit.
Typically, late January, early February, and most of September are great times to visit the parks.
Use a travel agent.
Disney pays their travel agents, which means that there's no cost for you. Consulting a Disney travel agent is a great way to learn about deals you may not be able to find on your own. This is also a great idea if it's your first trip to Disney World and you need some expert planning help.
Pack Disney necessities in advance.
I put together a packing list of the most commonly forgotten items for Disney World that will save you a lot of hassle and money! Some items, like rain ponchos and portable cellphone chargers, cost a fortune in the parks, and you will definitely wish you brought your own from home.
You should also check the weather forecast in advance of your trip. Many people think of Florida as warm and sunny all year long, but it can get quite chilly in the winter, and you don't want to be stuck buying a $60 sweatshirt in the parks because you only packed shorts and t-shirts!
Bring your own food into the parks.
You're allowed to bring outside food and drink into the parks, so I recommend packing some snacks, drinks, etc., to enjoy throughout the day. This Disney hack will save you a ton of money, considering how expensive much of the food is inside the parks.
I have even seen families bring a picnic lunch to enjoy instead of eating at one of the park restaurants. And there's nothing wrong with that if you're trying to save money.
Order off the kids' menu.
I am so surprised that more people do not do this. It's one of my favorite money-saving tips. At most Disney restaurants, there are kids' meals that are surprisingly filling and much cheaper than the adult version. Order a kids' meal and you'll save so much!
For example, at Pinocchio Village Haus in the Magic Kingdom, you can get a cheese pizza flatbread for $10.49. But for just $6.49 on the kid's menu, you can get a (smaller but still decently sized) cheese pizza flatbread, two side items, and a small drink! You could buy two kids' meals and still end up better off than buying just one of the adult entrees.
Don't buy bottled water – refill your own bottle instead.
Paying $3.50 for a bottle of water is one of the biggest wastes of money out there! But in the Orlando heat, you will definitely want to stay hydrated. The money-saving solution is to bring your own water bottle and refill it. I like this filtering bottle.
You can also go to any quick-service restaurant, and they will give you a free cup of water.
Skip the souvenirs.
On my most recent trip to Disney World, I noticed a lot of people wearing cute Disney clothes and accessories they had ordered off Etsy or Amazon.
You can find a lot of Disney souvenirs for much cheaper online than you can at the parks. You can also order things like Disney photo albums, character autograph books, etc in advance and save money rather than buying them in the parks.
Don't get park-hopper tickets.
Disney offers one park per day tickets and park-hopper tickets. One park per day tickets are exactly what they sound like—they allow you to visit a single Disney theme park in one day.
For example, you could visit only Magic Kingdom or only Epcot in a single day. Park-hopper tickets allow you to "hop" between parks in a single day. So you could visit Magic Kingdom in the morning, then go to Epcot later in the day with your park-hopper ticket.
If you don't care for the ability to visit more than one park in a single day, then the one park per day tickets will save you money.
For instance, if you wanted to spend a full day at each Disney park, four days on a one-park-per-day ticket would cost about $430. But if you wanted four days on a park-hopper ticket, it would cost about $500. So if having park-hopper tickets is not a priority for you, this is a great way to save some extra money.
Get an annual pass.
Generally, an annual pass is worth it if you will be spending more than eleven days in the parks in a one-year period. That may sound like a lot, but I know that many international travelers will come to Disney World for a full two weeks, and some families make two trips to Disney every year, so it can quickly add up.
Annual passes come with all sorts of perks, like unlimited free photos, free parking, and discounts at many restaurants and stores in the parks.
I hope these tips have shown you how to save money at Disney World! 🙂
For more of my Disney tips, be sure to read these posts:
Save it to Pinterest: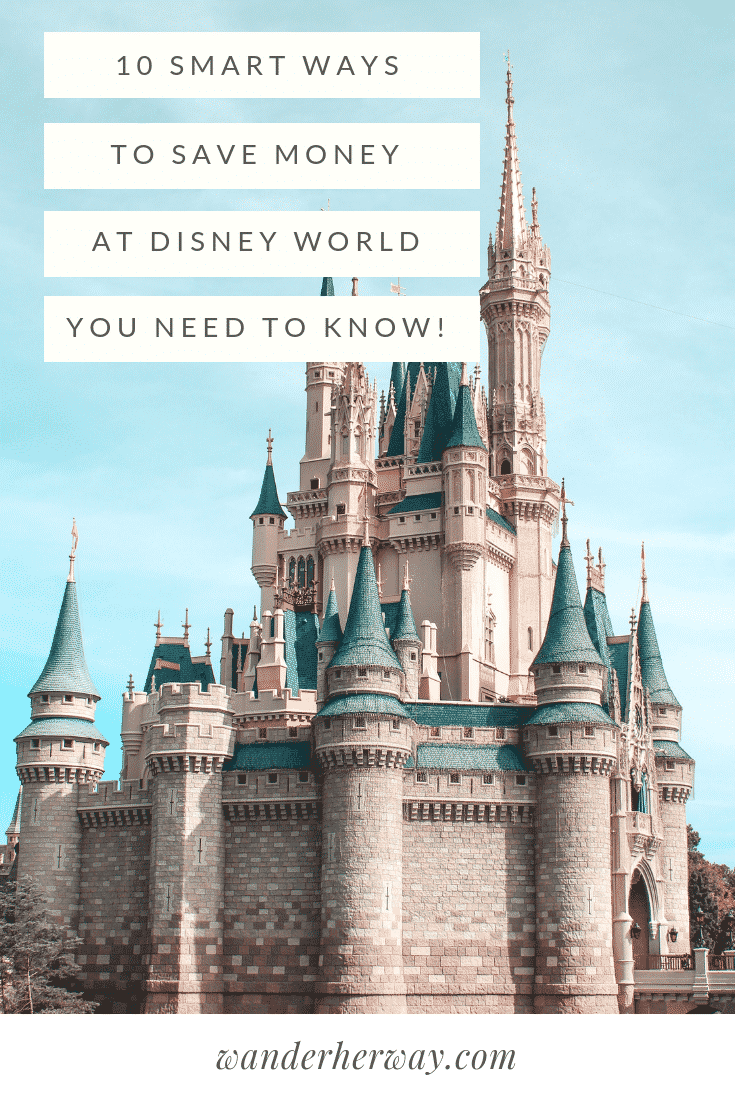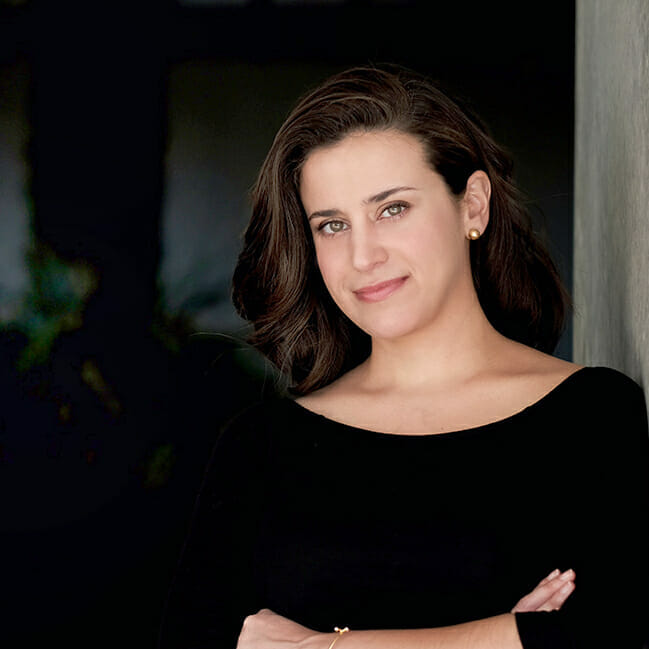 About Denise Cruz
Denise is a marketing executive who escaped corporate to travel the world… twice. A Brazilian native living in the U.S., she's lived in 4 countries and visited 35+ others. After side-hustling her way to financial independence, she curates solo destination guides, slow travel tips, and travel blogging advice on Wander Her Way. When she's not on the road, you can find her in Miami with her dog Finnegan.