10 Tips for Surviving Disney World in the Summer
If you buy something through the links on this page, you're helping me pay for my next adventure—thank you for clicking! Learn more.

How to Survive Disney World in the Summer
Are you planning a trip to Disney World in the summer? Wondering how to survive Disney World in July or August? Here is some essential info for your summer trip to Disney World!
Many people are divided on summer at Disney World. Some people can't stand it because of the extreme heat, humidity, frequent storms, and perceived crowds due to kids being out of school.
On the other hand, many people love going to Disney World in the summer. It's the easiest time of year for many people to travel, and summer crowds have actually dropped off some thanks to the growing popularity of Disney's seasonal offerings around Halloween and Christmas.
I am typically in the camp of people who don't go to Disney World in the summer because I can't tolerate hot weather or humidity. However, I went one summer during early August and was pleasantly surprised. The crowd levels were low, the heat was tolerable, and the short daily thunderstorms caused a lot of people to leave the parks early.
I went to Disney World in August again a few years later, and found the same to be true! Now, summer has definitely grown on me as a good time to visit Disney World.
So if you're planning a trip to Disney World in the summer, here are my tips for making your trip as enjoyable as possible and staying cool despite the summer heat.
Related: 15 Commonly Forgotten Items to Pack for Disney World
1. Pack cooling towels.
As you probably know, it gets HOT in Orlando during the summer.
Temperatures regularly reach the nineties in May through September.
Cooling towels are a must for hot summer days in Orlando. Frogg Toggs cooling towels are the best and will keep you extremely cool even when it's 95 degrees outside!
2. Buy ponchos before you go.
Ponchos are another must-have for Disney World in the summer because afternoon storms are so common. Typically, it only rains for about an hour and then it stops.
While afternoon storms will send a lot of people running for cover or leaving the park altogether, if you have a poncho, you can still enjoy yourself and stay dry.
To save yourself some money, it's a lot cheaper to buy a pack of ponchos on Amazon before your trip than to pay for ponchos in the parks once it starts to rain.
3. Stay hydrated.
Extreme heat accelerates dehydration, so be sure to drink a TON of water throughout the day.
If you don't want to pay $3 for bottled water in the parks, I recommend bringing your own refillable self-filtering water bottle you can fill up at water fountains and bottle refill stations.
You can also ask for a free cup of water from any of the quick-service restaurants in the parks.
4. Arrive early and stay late.
My number one piece of advice for going to Disney World at ANY time of the year is arriving to the park right when it opens. It's one of my favorite strategies for avoiding crowds at Disney World.
Early morning is also one of the coolest times of day to be in the parks, along with late night once the sun sets. (Which can be as late as 9 PM during the summer.) These are the best times of day to be outside at Disney World in the summer, and you won't feel quite as hot.
Although it's not actually "cool" in the early morning or at night, temperatures can at least be in the low seventies, which feels a lot better than the extreme mid-day heat.
5. Take an afternoon break.
A popular strategy for many Disney travelers is taking an afternoon break to go back to the hotel for a nap or swim in the pool. This is a fantastic idea in the summer!
If you are staying on-site at a Disney hotel, which I recommend, this is really easy because you can just take Disney transportation back to your hotel.
Taking an afternoon break is a great way to stay out of the sun during the hottest time of day, and then you can come back in the evening feeling refreshed.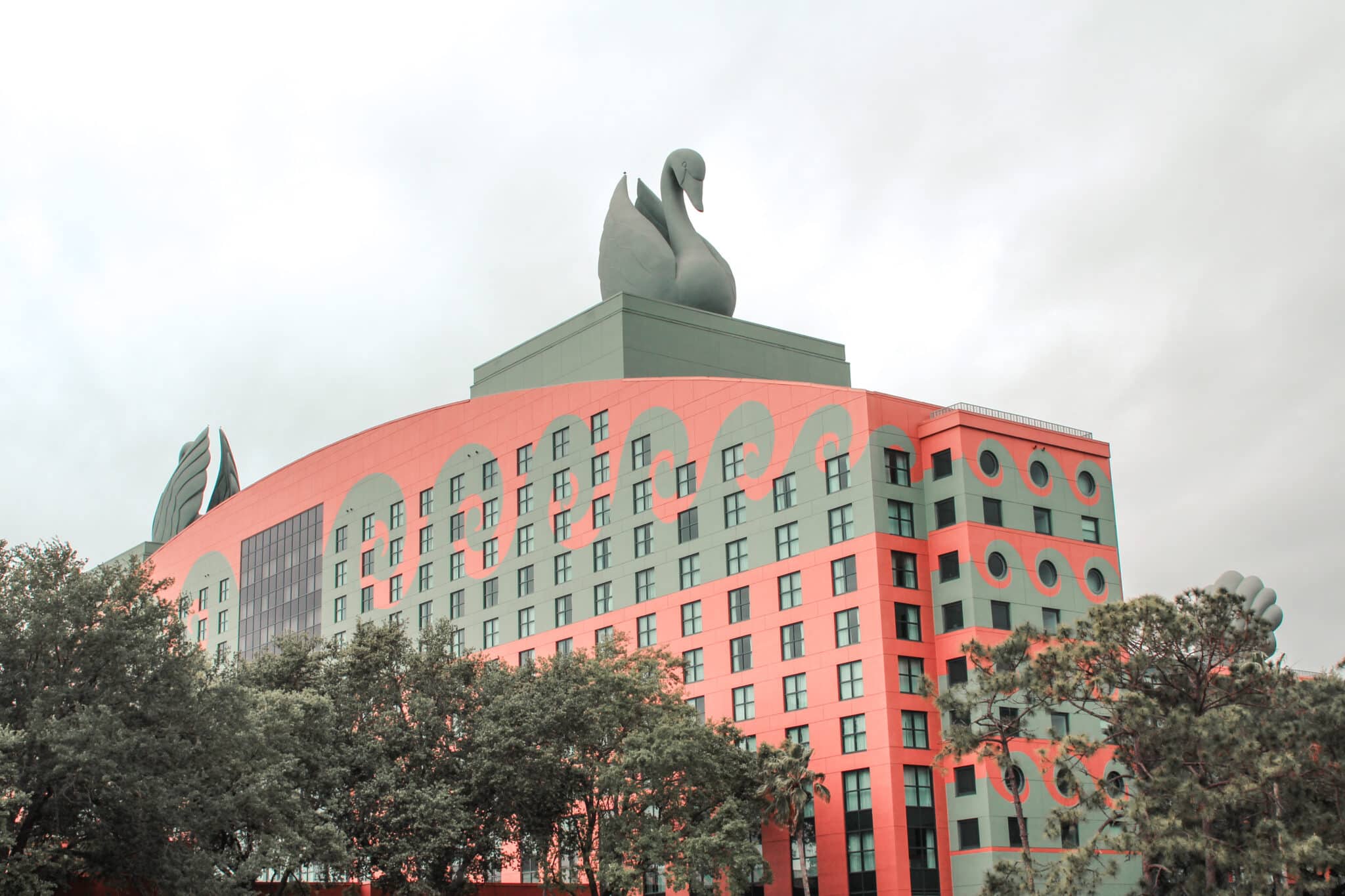 6. Pack sunscreen and apply it often!
This should go without saying, but you'd be surprised by how many people I see at Disney World who are sunburned beyond belief and look as red as lobsters!
The summer sun in Orlando is no joke. Be sure to pack sunscreen and apply it every few hours. I like this Neutrogena sunscreen because it dries quickly and is non-greasy and water-resistant.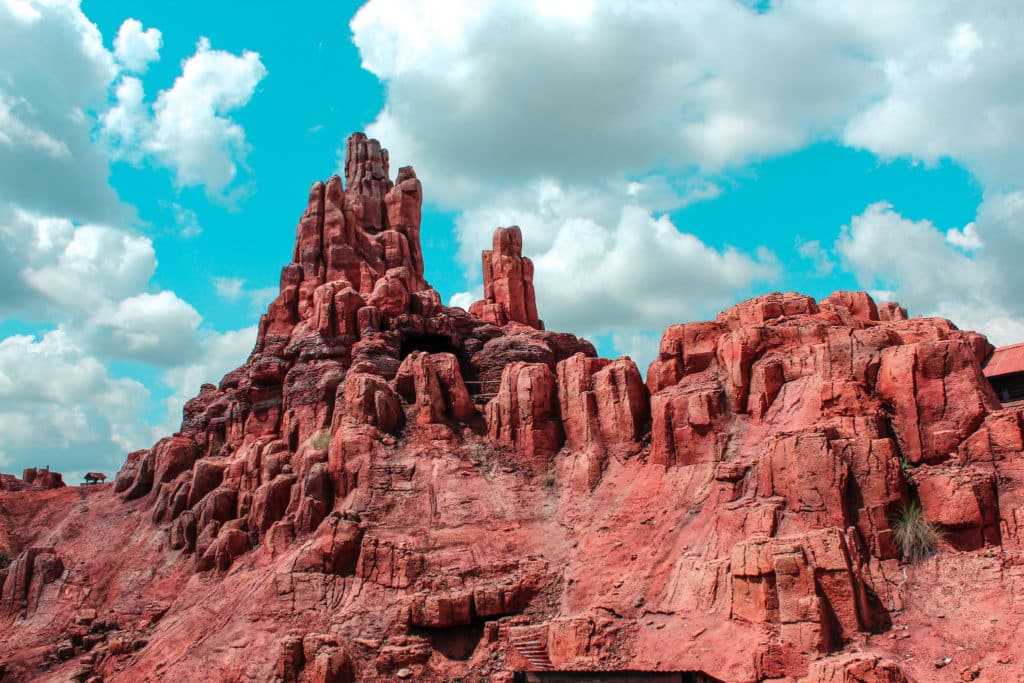 7. Do indoor attractions during the heat of the day.
The last thing you want to be doing during the hottest part of the day is standing outside in an hour-long queue with no protection from the sun.
It's typically hottest from noon to 4 PM. During this time, try to do rides that have an indoor, air-conditioned queue and save rides with an outdoor queue for early in the morning or later at night.
Here's a list of the best and worst queues for rides at Disney World.
Better yet, take the hot afternoon time to do some of the more relaxing attractions at Disney World such as indoor shows like the Hall of Presidents or the Carousel of Progress.
8. Bring a waterproof bag.
Afternoon storms happen almost every day during the summer in Orlando.
You won't have to worry about your stuff getting wet if you bring a waterproof backpack with you. You can also just get a small waterproof pouch to keep your valuables dry.
This is also great to have on water rides like Splash Mountain where you will get totally soaked!
9. Have a long lunch indoors.
A lot of people will do a quick-service restaurant for lunch and then a table-service restaurant for dinner. I actually recommend reversing this if you'll be visiting Disney World in the summer.
Not only will you save some money (having a sit-down meal for lunch is cheaper than dinner at most restaurants) you will also be able to beat the heat during the hottest time of day.
Be sure to make an ADR (Advanced Dining Reservation) for any table-service restaurant.
You can also just choose a quick-service restaurant that is spacious, cool, and has lots of indoor seating to spend an hour inside relaxing and recharging.
10. Pack a portable fan.
When you're waiting in line for a ride or just walking around during the day, a portable fan is a lifesaver! I recommend this portable fan because it's small but still kicks up a nice cool breeze.
This might seem like something you don't actually need or will never use, but I've actually used my portable fan outdoors a lot of times aside from just Disney World in the summer.
Surviving Summer at Disney World
I was apprehensive about going to Disney in August, but I ended up having a great time both times I did it. I would definitely consider another summer trip to Disney World in the future.
So those are my top tips for beating the heat at Disney World during the summer!
Do you like going to Disney World during the summer, or do you prefer to visit at other times of the year instead? Let me know what you think in the comments!
And don't forget to check out the following resource for more help planning your Disney trip:
Enjoy your trip to Disney World! 🙂
Save it to Pinterest: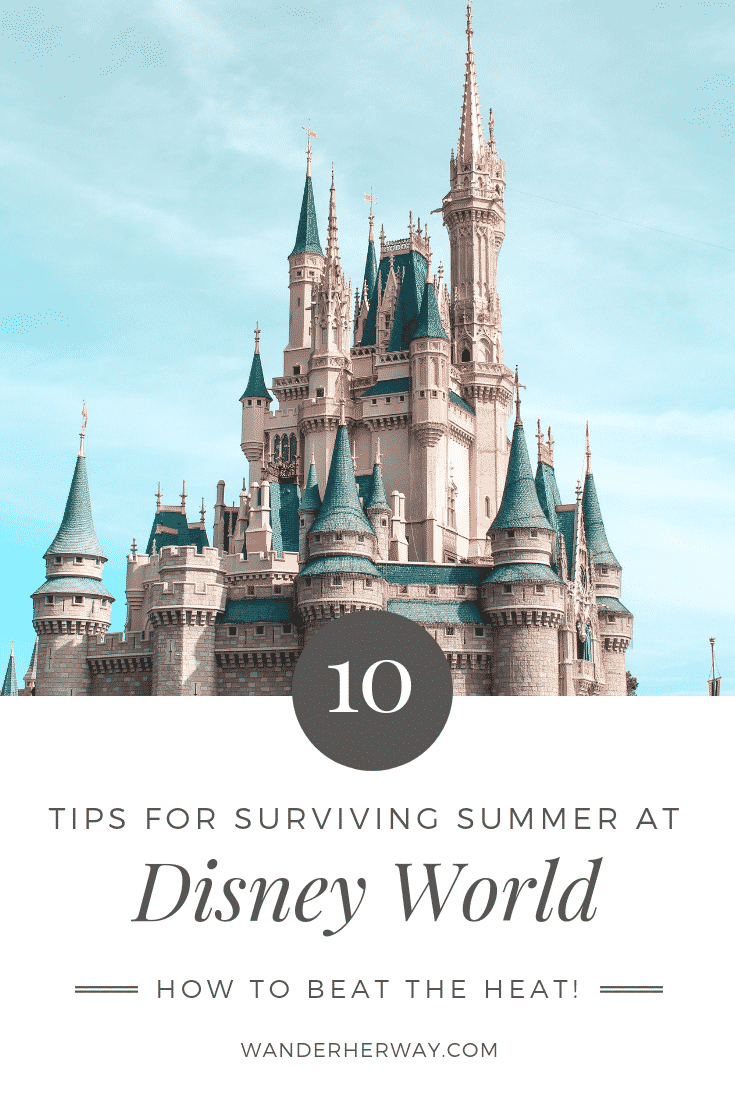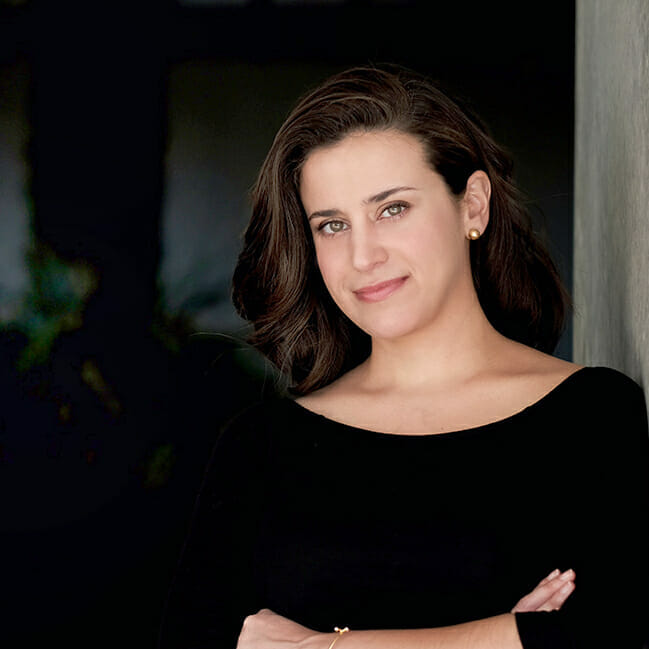 About Denise Cruz
Denise is a marketing executive who escaped corporate to travel the world… twice. A Brazilian native living in the U.S., she's lived in 4 countries and visited 35+ others. After side-hustling her way to financial independence, she curates solo destination guides, slow travel tips, and travel blogging advice on Wander Her Way. When she's not on the road, you can find her in Miami with her dog Finnegan.