The Best Disney World Tips
I have been to Disney World countless times, and no matter how old I get, it still feels just as magical every time. Along the way, I have picked up a good bit of Disney wisdom.
These are my top Disney World tips for helping you take on your trip like a pro. These tips will help you save time and money, and make your visit to The Happiest Place on Earth a little more magical!
Read next: The Essential Disney Packing List: Don't Forget These 12 Items!
1. Book your trip in advance.
While a last-minute trip to Disney can be a lot of fun, if there are certain attractions or restaurants you MUST do, it's best to book your trip as far out as you can.
ADRs (advanced dining reservations) open 180 before your trip. FastPasses for most attractions open 60 days in advance for guests staying on-site, and 30 days in advance for all other guests.
So if you want to want to eat at a popular restaurant like Cinderella's Royal Table or do a ride like Frozen Ever After, you will want to be waiting to book them RIGHT when your window opens!
2. Go during the off season.
Some of my best trips to Disney World have occurred in January and February when the parks have been just about empty. No lines = Riding Space Mountain three times in a row!
As a general rule of thumb, the parks are more crowded during the summer and during holidays (any time when kids aren't in school) but you can check the Disney crowd calendar to see which days/weeks are best for specific parks.
3. Stay on-site at Disney.
Staying at Disney hotels is a great way to make your trip more magical! I have stayed at many Disney properties, ranging from deluxe (The Polynesian and Yacht Club) to value (Pop Century.) The only thing I haven't done is camped at Fort Wilderness!
So what's the benefit to staying at a Disney resort on-site as opposed to somewhere else? The main perk is that you get access to Extra Magic Hours (earlier or later hours for the parks.) You can also take the Magical Express to and from the Orlando airport for free!
The deluxe resorts are usually way pricier than off-site hotels, but the value resorts are around the same price as comparable off-site hotels – but with added convenience and benefits.
4. Use a Disney travel agent.
If it's your first time visiting Disney World, or if you just want the help of an expert planning your trip, book with a Disney travel agent!
They are totally FREE (Disney pays their commission) and super helpful. Many people don't know about Disney travel agents, and they are missing out on an amazing free perk.
5. Skip the Disney Dining Plan.
It's usually a lot cheaper to just eat on your own at the parks than to purchase the Disney Dining Plan. Plus, you will have a lot more flexibility on where and what you can eat.
The exception to this is when Disney offers the FREE Dining Plan promotion. From time to time, you can get the Dining Plan for free if you stay on-site. So make sure to check if that promotion is running before your book your trip!
6. Book your first three FastPasses for early in the day.
Every Disney park-goer has access to free FastPasses. FastPasses let you skip the line for a ride or attraction during your designated time slot. You can pre-book FastPasses by downloading the My Disney Experience app or going on Disney's website.
FastPasses open 60 days in advance for on-site guests (another perk to staying on-site) and 30 days in advance for everyone else. You can pre-book three FastPasses per day.
Once you're at the park, you can book more FastPasses after you use your last pre-booked FastPass. So let's say you book one FastPass for the 8AM-9AM window, another for the 10AM-11AM window, and another for the 11AM-12PM window.
After 12PM, you can get another FastPass through the app or online, or at a kiosk in the park. You can get more FastPasses throughout the day after you use the previous one. Pre-booking earlier times early insures that you'll be able to get additional FastPasses as the day goes on!
7. Use your FastPasses for crowded rides.
This should go without saying, but the best way to maximize FastPasses is to use them for rides that normally have insanely long lines.
There's no point in wasting a FastPass on a ride that normally only has a 15-minute wait, when you could use it to skip the line on a ride with a 90-minute wait!
So which rides are best to book with a FastPass? This article has the best rides to use FastPasses on broken down by each Disney park.
8. Bring a portable charger.
Getting this portable phone charger to bring with me to Disney World has been a lifesaver. Your phone battery will die crazy fast between taking photos, checking the Disney app to look at wait times for rides, playing games while waiting in line, etc.
There are very few outlets around the parks, plus it's no fun sitting around an outlet waiting for your phone to charge when you could be out enjoying the parks! Having a portable charger in your bag will allow you a lot more freedom without having to worry about your phone dying.
9. Arrive before rope drop.
"Rope drop" is the official opening time for Disney parks. Opening hours for the parks change regularly, so check Disney's website for the dates of your trip to find the right hours.
I know not everyone is an early riser, but getting to the parks before rope drop is part of my strategy for riding as many rides as possible throughout the day! Usually a small crowd will start forming about thirty minutes before the park officially opens.
When the rope officially drops, people will fast-walk into the park and head for their favorite rides. This is the best way to walk on to a couple of popular ride that you may not have a FastPass for before the crowds arrive.
10. Go on rides during parades/fireworks.
Every night, there are different shows at the parks such as parades, fireworks at Magic Kingdom, Fantasia at Hollywood Studios, etc. Grab a guide to the park when you walk in and check out the times for the nightly shows.
If you're okay with missing the shows, then it's prime time for rides! The lines are usually much shorter once the big nightly show gets started.
11. Eat during weird times.
Most people will take a break for lunch around noon and eat dinner around six. If you eat at weird times (like grabbing an early dinner at four) you can spend peak dinnertime riding rides with shorter lines while almost everyone else is eating.
12. Order from the kids' menu to save money.
I love the food at Disney (it's definitely a step up from typical theme park food) but it can get expensive! One of my favorite ways to save money is by ordering off the kids' menu at the counter-service restaurants in the parks. (These are the sit-down restaurants where you don't have a waiter, but order food at the counter and seat yourself.)
You might be thinking that if you aren't a kid, the kids' meals won't be very filling. But unless you have a huge appetite or are just starving, the kids' meals are great for lunch or dinner!
Here's an example from Pinocchio Village Haus in the Magic Kingdom: For $10.49, you can get a cheese pizza flatbread. On the kid's menu, for $6.49 you can get a (smaller but still decently-sized) cheese pizza flatbread, two side items, and a small drink!
13. Take the single rider line.
If you are going on a ride by yourself, OR if you're with friends/family and don't care about being seated with them on the ride, take the single rider line! This line normally is much shorter than the regular line, and it moves much faster because single riders are constantly pulled to fill empty spots on each ride that goes out.
It's mainly the thrill rides that have single rider lines: Rock 'n' Roller Coaster, Test Track, and Expedition Everest all have dedicated single rider lines that are almost always open.
14. Don't buy water bottles in the park.
No one wants to spend $4 for a water bottle at Disney World. To save money on water in the parks, go up to any counter-service restaurant and they will gladly give you free ice water in a cup. You can also buy bottled water beforehand and bring a few bottles with you into the parks.
15. Pack a poncho.
It rains a LOT in Orlando, especially during the spring and summer months.
Don't let the threat of bad weather deter you though. Most of the time, the parks just get a heavy mid-afternoon shower and then it clears up again. Just pack a lightweight poncho and keep it folded in your backpack for when it starts to pour!
Most of the rides will keep running regardless of the weather, and you can take advantage of shorter lines and less crowds during rainy weather days.
16. Use mobile ordering for food at the park.
If you download the My Disney Experience app, you'll be able to order food from quick service restaurants through the app and then get it with no wait!
This is a great way to save time and not have to wait in line at peak mealtimes when the lines can be out the door for popular quick service restaurants.
17. Get the Chase Disney Visa credit card.
The Chase Disney Visa card is amazing for a Disney trip. There's no annual fee, and after you spend $500 on this card, you get a $200 Disney gift card. You also get 10% off at most restaurants and stores at Disney World, and you get 1% Disney Reward Dollars back on every purchase you make.
These are my top Disney World hacks that will help you save time and money at Disney World and have the best time at The Happiest Place on Earth! Enjoy! 🙂
For more Disney tips, be sure to check out these posts:
Save it to Pinterest: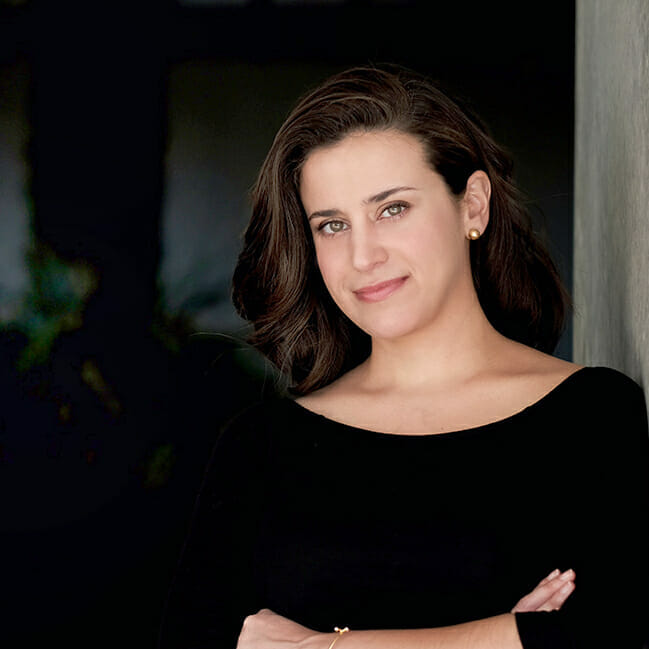 About Denise Cruz
Denise is a marketing executive who escaped corporate to travel the world… twice. A Brazilian native living in the U.S., she's lived in 4 countries and visited 35+ others. After side-hustling her way to financial independence, she curates solo destination guides, slow travel tips, and travel blogging advice on Wander Her Way. When she's not on the road, you can find her in Miami with her dog Finnegan.