The Best Things to Do at Disney World at Christmas
If you buy something through the links on this page, you're helping me pay for my next adventure—thank you for clicking! Learn more.
Disney World at Christmas
Disney World at Christmas is an absolutely magical experience!
I just got back from a Disney World trip in early December, so I'm writing this post to share the best things to do and my best tips for making your experience as magical as possible!
Here are the top things to do at Disney World this Christmas:
1. Attend Mickey's Very Merry Christmas Party
Mickey's Very Merry Christmas Party is a special ticketed event that occurs at the Magic Kingdom on select evenings in November and December. You will need to purchase a party ticket in addition to your park admission for that day.
The party runs from 7 PM to 12 AM most evenings, and includes all sorts of fun holiday events! There's a special holiday fireworks show, a Christmas parade, holiday photo ops, and free treats like cookies and hot chocolate around the park.
You will also get to experience shorter lines for most rides and attractions throughout the park, since only party-goers with a special wristband are allowed on after 7 PM.
Tickets for the party range from $95 to $125 in addition to your park admission for that day.
If this is out of your price range, you can still experience the party by staying in the park for the fireworks and holiday parade! You just won't be allowed to do any rides or attractions, or get the free holiday treats without a party wristband.
2. See the Candlelight Processional at Epcot
A really unique activity to do at Disney World at Christmas is watching the Candlelight Processional at Epcot. This is a special performance that takes place at the America Pavilion of the World Showcase every night during the holiday season. It's a retelling of the Christmas story, complete with a live orchestra, choir, and celebrity narrator.
There are three performances of the Candlelight Processional every evening, and they are always crowded. You can purchase a dinner package which includes dinner before the show and reserved seating. Or, you can line up for standby seating and hope to get a spot! People line up extremely early, especially if the celebrity narrator that day is a popular one.
I personally did not purchase the dinner package, and did not end up getting a seat either. I was still able to watch the performance from behind the seating area, but I did not have the greatest view of it. In the future, I would definitely consider purchasing the dinner package in order to have a guaranteed seat for the performance!
Update: One year later and I decided to purchase the Candlelight Dinner Package and it was worth it!
3. Admire the Christmas Trees and Decorations
Each Disney park has its own beautiful Christmas tree, and it's worth visiting every park during your trip just to see them all! They are all decorated differently based on the park. There are also spectacular holiday decorations at all of the parks. My favorites decorations were definitely the ones at Magic Kingdom and Hollywood Studios.
4. Take a Ride on the Jingle Cruise
If you're a fan of the Jungle Cruise ride at Magic Kingdom, be sure to give it a visit during the holiday season to see it transformed into the Jingle Cruise! Complete with holiday decorations and a special holiday script, this ride really gets a Christmas makeover! Be sure to ride it after dark to get the full experience of the lights and decorations.
5. Stroll Around the Epcot World Showcase
The World Showcase at Epcot gets decked out for the holidays and you can easily spend an entire day strolling (and eating!) your way around the world.
Each country at the World Showcase has a special holiday kitchen serving holiday specialties from that country. I always say that Epcot is one of the best places you can go without a passport. But you can pick up a "passport" at the entrance to the World Showcase so you can see the holiday foods and beverages served in each country around the world.
Germany in particular looks absolutely beautiful at Christmas. You will really feel like you're at a Christmas market in Europe and forget for a moment that you're actually in Florida!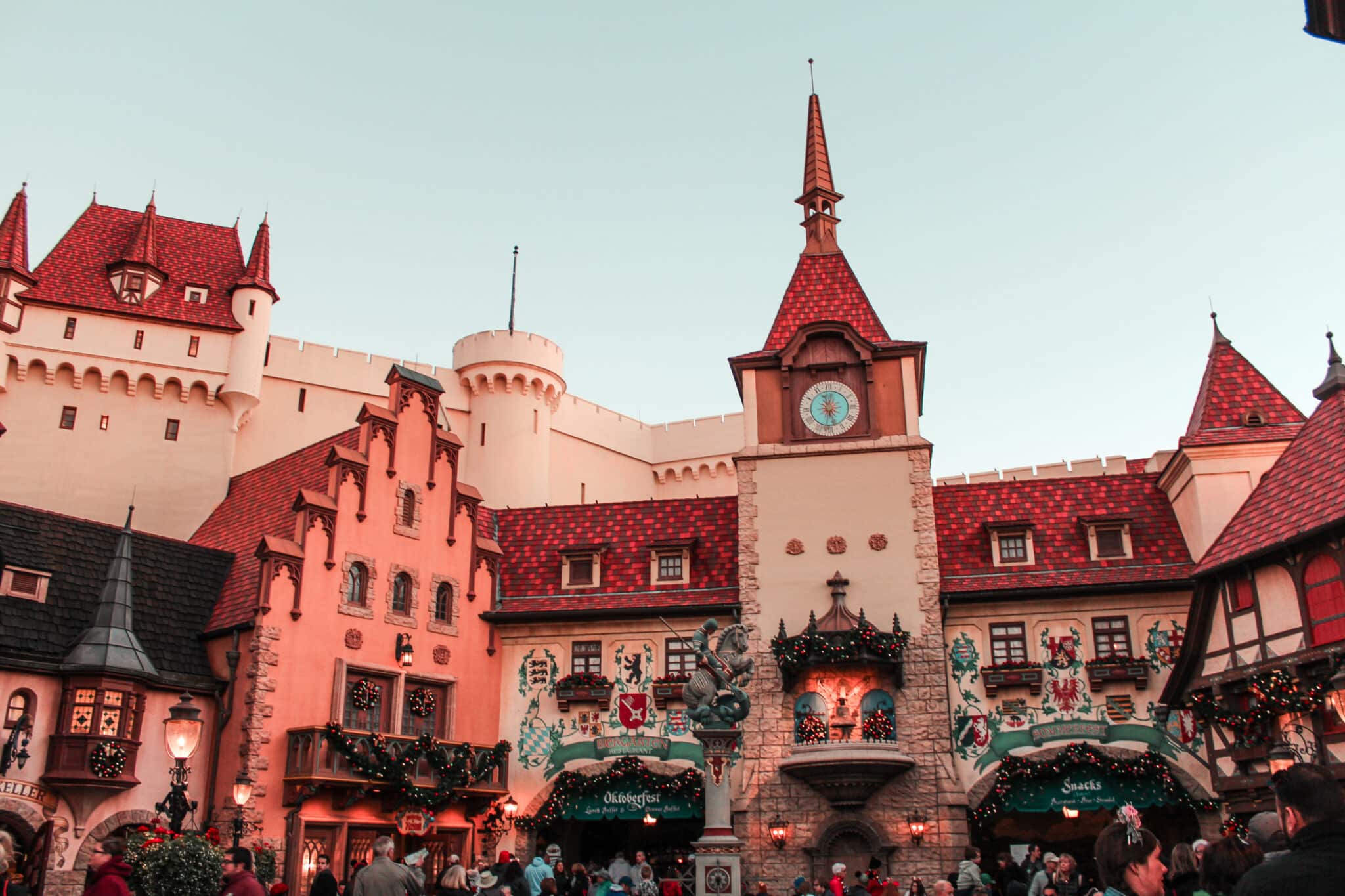 6. Enjoy Holiday Desserts
There are so many delicious desserts at Disney World that are only available during the holidays, from Christmas cinnamon rolls to red and green churros. I personally enjoyed the Christmas cake pops from the Main Street Confectionery at Magic Kingdom. No trip to Disney World at Christmas is complete without sampling some holiday treats!
7. Experience the "Snow"
Although it doesn't actually snow in Orlando during the winter, you can still immerse yourself in a winter wonderland when you're at Disney Word!
Both Magic Kingdom and Hollywood Studios turn on fake "snow" throughout the night and it's not to be missed! It happens during Mickey's Very Merry Christmas on Main Street. In Hollywood Studios, it happens during Sunset Season's Greetings, which happens in the evenings during regular park hours.
You can almost forget that you're in the middle of Florida with how realistic this snowfall is! Combined with the cheery holiday decorations, it truly feels like a winter wonderland.
Tips for Visiting Disney World at Christmas
So now that you know the best things to do at Disney World at Christmas, here are some helpful tips to help you make the most out of your trip:
1. Prepare for cold weather. Although many days in November and December are in the high 60s and 70s in Orlando, it can also get quite chilly. When I was just there in early December, it was in the high 40s multiple days and windy! You will want to pack at least a couple sweaters and a winter coat for your winter trip to make sure you stay warm.
2. Avoid the crowds. The weeks before and after Christmas and New Year's are by far the most crowded times to visit the parks during the holiday season. Check the Disney crowd calendar to see the best times to visit each park. Tip: Avoid the Magic Kingdom the day after a Mickey's Very Merry Christmas Party, as many people will wait until then to go so they can have a full day at the park instead of having to leave early because of the party.
3. Don't miss the special shows. The holiday shows like the Candlelight Processional at Epcot and the special Christmas fireworks at Magic Kingdom are one of a kind and worth seeing!
4. Make sure to pack commonly forgotten items. I put together this list of 12 commonly forgotten items that many people don't remember to pack for their trip to Disney World. Be sure to check it out before you go and make sure you are prepared for your trip!
5. Have fun and dress up! Many people wear tacky Christmas sweaters, Christmas light necklaces, Santa Claus hats, etc. when they visit Disney World at Christmas. You can buy holiday accessories once you're there, or save some money by getting them in advance of your trip. Either way, have fun getting into the holiday spirit by dressing up!
I hope these tips help you have a magical time at Disney World this Christmas!
For even more Disney World tips, be sure to check out these popular posts:
Save it to Pinterest: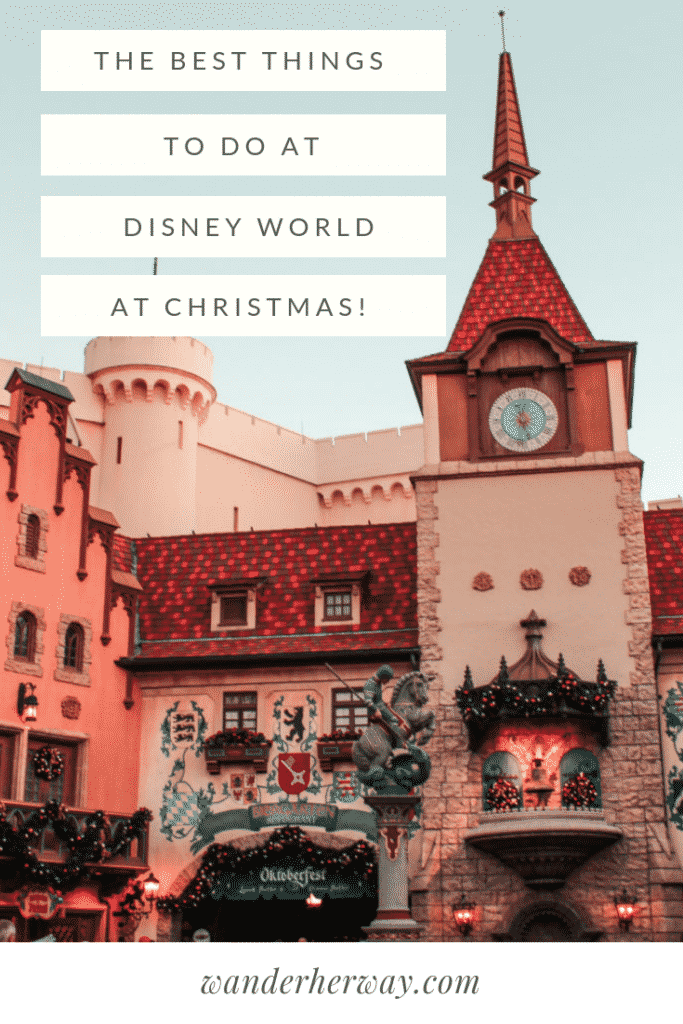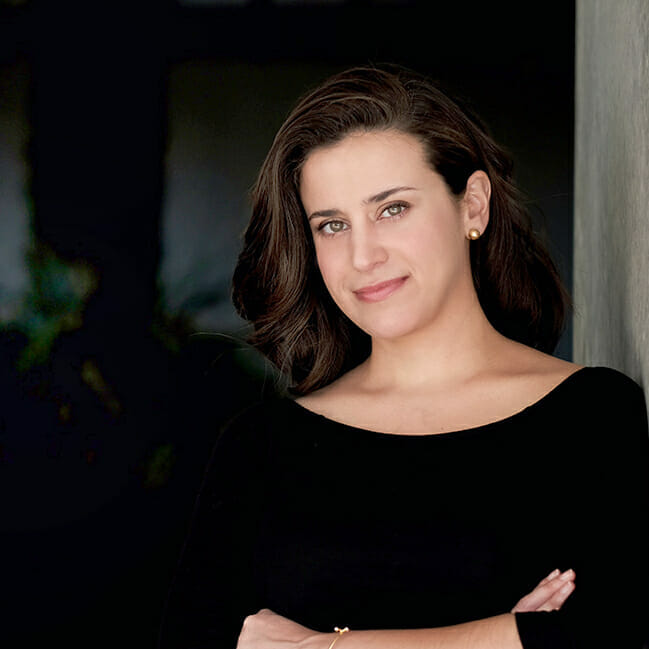 About Denise Cruz
Denise is a marketing executive who escaped corporate to travel the world… twice. A Brazilian native living in the U.S., she's lived in 4 countries and visited 35+ others. After side-hustling her way to financial independence, she curates solo destination guides, slow travel tips, and travel blogging advice on Wander Her Way. When she's not on the road, you can find her in Miami with her dog Finnegan.