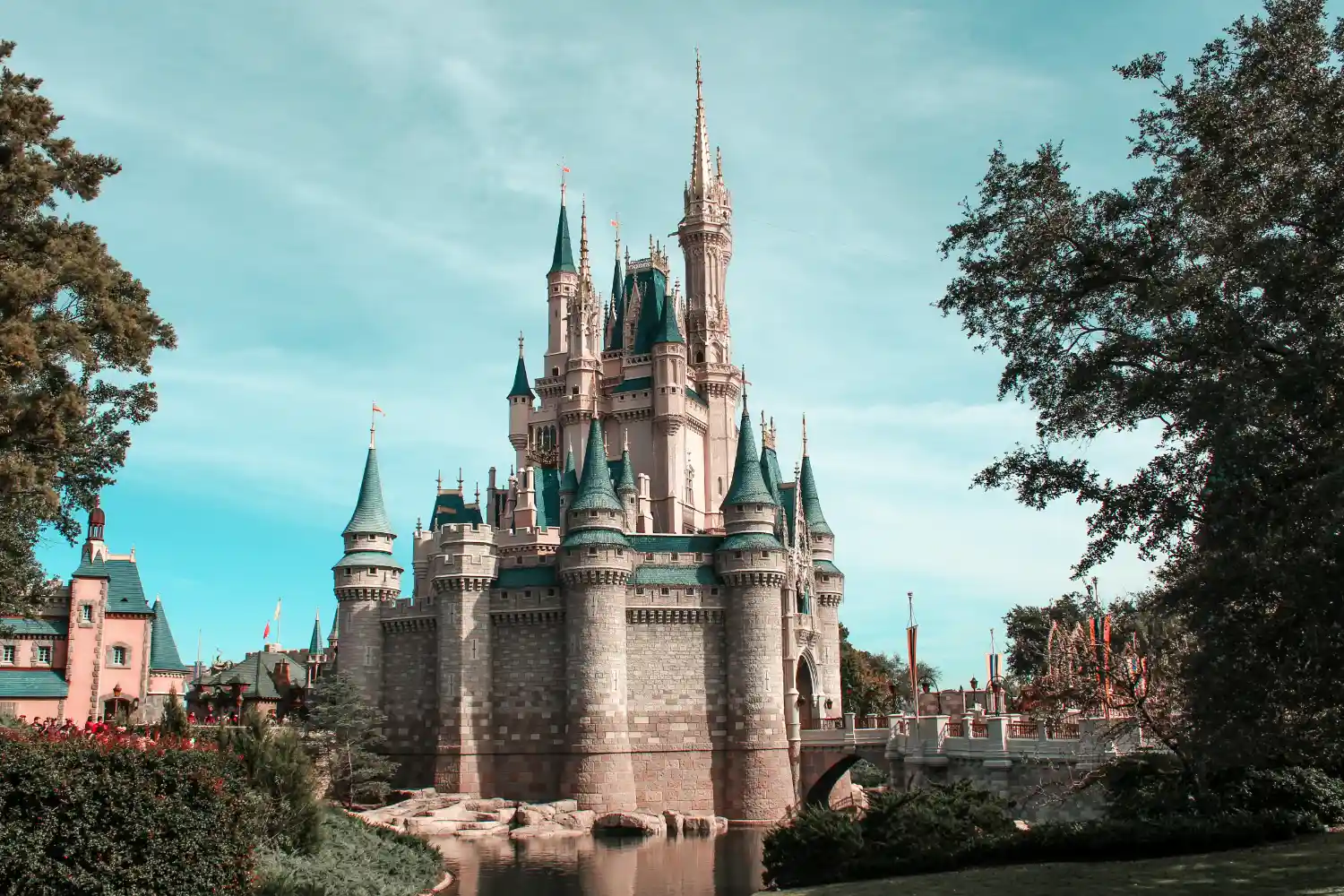 There's no way around it: a trip to Disney World is expensive. So you want to know which Disney splurges are actually worth i? Read on to find out!
I am all about finding ways to save money at Disney World (as evidenced by this post and this one) but there are some things that are worth the splurge.
Here are four Disney splurges that are worth the extra money, along with one that is not!
Save Money at Disney World!
Before I tell you where to spend money, here's a quick tip to help you save money: Buy your Disney World tickets from Undercover Tourist to save some money. They are the only authorized seller of discounted Disney World tickets!
Anyway, on with the Disney splurges!
4 Disney Splurges That Are Totally Worth It… And One That's Not!
1. Staying at an on-property hotel
I love staying on-property at Disney World. There's something so magical about not having to leave the "Disney bubble" at all during your trip.
On-property hotels can be more expensive than off-property hotels, but they are usually worth the price tag because of the benefits you get.
First of all, the convenience factor. You're much closer to the parks if you stay on-property, and you can take advantage of free Disney transportation (buses, boats, and monorails) to get you to the parks. You theoretically don't need a car at all if you stay on-property, because Disney offers the free Magic Express airport shuttle to all their hotels.
Some of the hotels are even walkable to the parks. I love staying in the Crescent Lake area hotels because you can easily walk to Hollywood Studios and Epcot.
Extra Magic Hours. Another HUGE benefit to staying on-property is getting extra Magic Hours. If you stay at an on-property hotel, you get access to special early or late hours for one theme park each day.
All Disney hotels have 18+ check-in. It can be difficult to find hotels in Florida that allow you to check-in if you're between the ages of 18 and 21, but not at Disney World!
While on-property hotels can get expensive, you can actually still find some good deals depending on the time of year and what category hotel you're booking. For example, the value hotels can be as cheap as $120 a night during the off season, and they're still quite nice.
My favorite on-property hotels are the Walt Disney World Swan and Walt Disney World Dolphin because they're both within walking distance to Hollywood Studios and Epcot and they're technically owned by Marriott, so I can earn Marriott loyalty points while still getting the on-property Disney benefits.
My other favorite on-property hotel is definitely Disney's Polynesian Village Resort. Being in the Deluxe resort category, it's definitely a splurge, but it's an unforgettable experience!
The Polynesian also has one of the best breakfasts at Disney World and you don't need to be guest to enjoy the restaurant.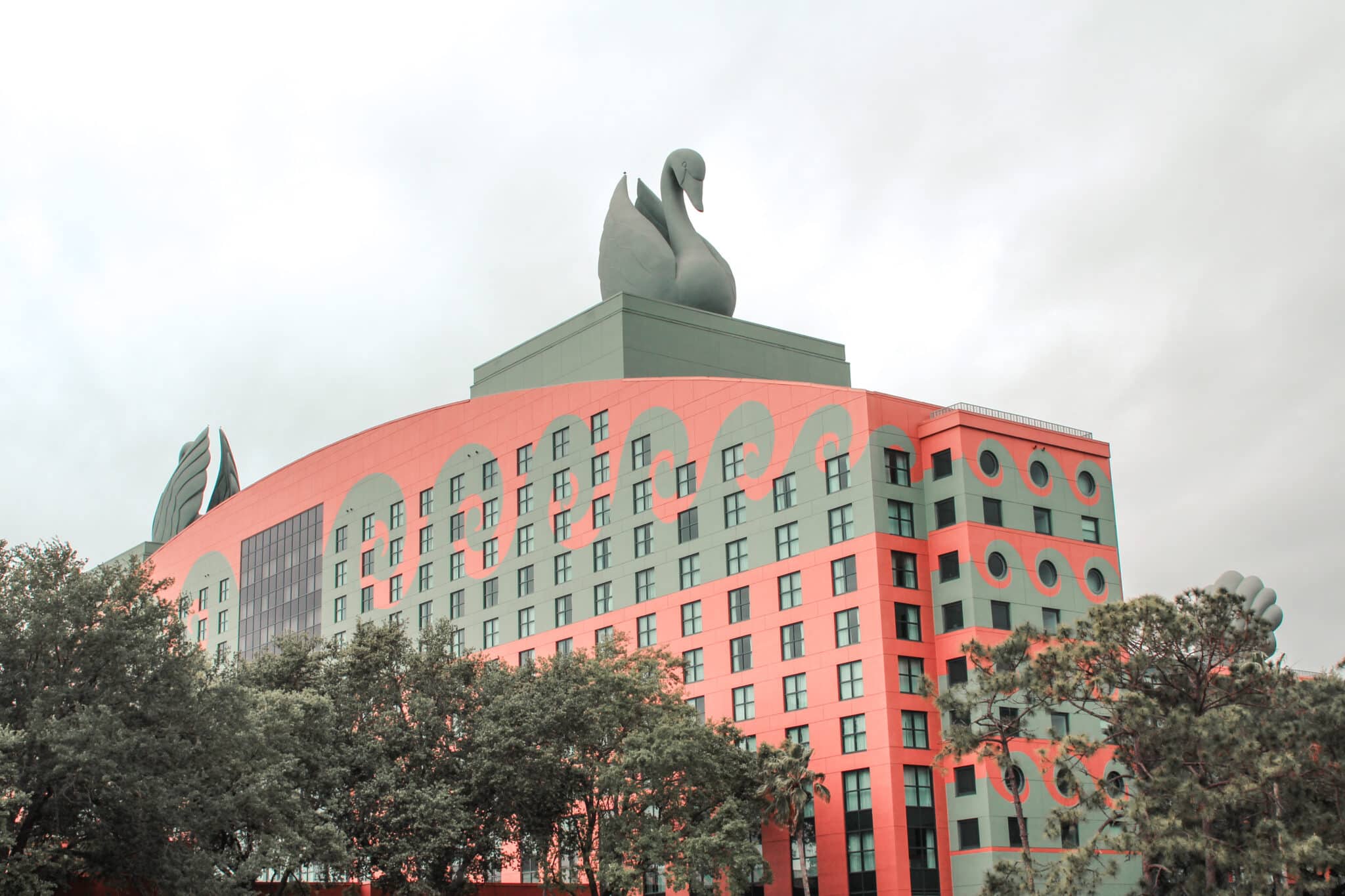 2. Character Dining
If you want to meet a lot of characters, doing a character meal is by the far the BEST way to do it.
Character meals are more expensive than regular meals, but there's a huge value in getting to meet a ton of characters at once.
If you were to meet them all separately, you may end up waiting hours in line at their individual meet and greets. Whereas at a character meal you can meet and get photos with all your favorite characters during the span of just one hour or so.
For meeting princesses, the best character meals are Cinderella's Royal Table at Magic Kingdom and Akershus at Epcot. For meeting Mickey and friends, my favorite character meal is Garden Grill.
Here's a more detailed list of all the character dining options at Disney World, ranked in order of characters, food, and atmosphere to help you make your choice.
Remember to book an ADR (Advanced Dining Reservation) for any character meals you want to do, because they do fill up fast and it's best to plan in advance for them!
Related: Club 33 – Disney's (Not-So-Secret-yet-Super-Exclusive) Dining Club
3. Memory Maker
For the longest time, I didn't believe that Memory Maker was worth it but now I'm a huge fan!
What exactly is Memory Maker? It's an add-on to your Disney ticket that allows you to get unlimited downloads of any photos that the PhotoPass photographers take around the parks.
PhotoPass photographers are everywhere and they can capture some really great, unique shots! Some of them will even give you your own private photoshoot. Memory Maker costs $169, but you can easily get hundreds of great photos from it, making the price tag worth it.
It's so nice not to worry about taking your own photos on your vacation, and instead let Disney PhotoPass photographers capture some great memories for you.
Memory Maker also includes access to all the photos that are taken by the ride cameras, which you are not otherwise able to purchase, which is another good reason to get it.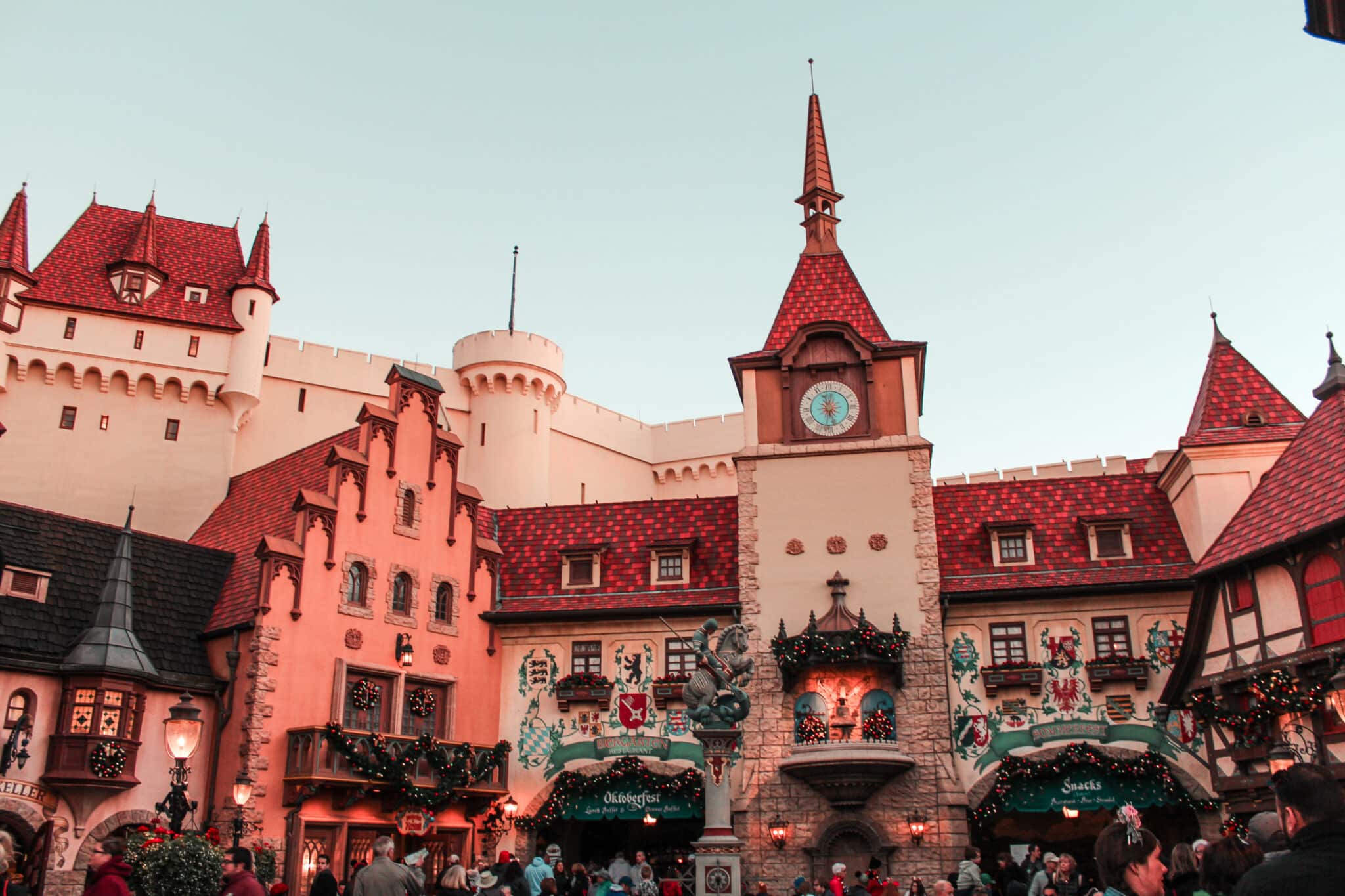 4. Park Hopper tickets
Park hopper tickets are almost always worth the extra splurge.
Disney offers one day, one park tickets that allow you to visit a single park in one day. And then they have the Park Hopper add-on, which allows you to visit multiple parks in one day.
So let's say you're at the Animal Kingdom, and it closes at 5 PM. With a Park Hopper ticket, you could then head over to Magic Kingdom for the rest of the night to do some rides and catch the fireworks show. Or maybe go to Epcot and have dinner, followed by a stroll through the World Showcase.
Park Hopper tickets are a great option if you're traveling with older kids or adults who will move through the parks much faster and want to have a longer day at the parks.
It's also good for longer trips where you won't be in a rush and want to jump around from park to park each day. For shorter trips (such as if I only have three days at Disney World) I typically don't do Park Hopper and instead just spend one full day at each park I'm visiting.
You can read more about Park Hopper tickets here.
Not Worth It: Dessert Parties
So now that we've talked about the splurges I DO think are worth it at Disney World, here's one splurge I DO NOT think is worth the hefty price tag.
Disney's dessert parties are a popular splurge, and I can't understand why.
The premise of a dessert party is that you get access to a dessert buffet and a special reserved viewing area for a show like the parade, nightly fireworks, etc. at one of the parks.
The dessert buffet includes treats like chocolate-covered strawberries, ice cream, special Disney character-themed desserts, s'mores, cookies, cupcakes, savory snacks, hot chocolate, sparkling cider, coffee, tea, and more, along with a reserved viewing place.
There are a handful of different parties you can choose from. While the idea sounds nice, the price tag is enough to make anyone's eyes water.
The most popular dessert parties (like the fireworks party at the Magic Kingdom) costs $90+ for adults and $55+ for children.
Is it worth it? That's up to you to decide. But in my opinion, you're better off buying some treats from the Main Street bakery for $10 and staking out a (free) viewing spot to watch the fireworks.
Worse yet, the reserved viewing places for the dessert parties aren't always even that good of a view!
So this is one Disney World splurge I definitely won't be trying any time soon.
Wrap-up:Disney World Splurges
So these are my top recommendations on what Disney splurges are worth it (and what to avoid!)
For more tips to help you plan your Disney vacation, be sure to check out the following:
Enjoy your trip to the Happiest Place on Earth! 🙂
Save it to Pinterest: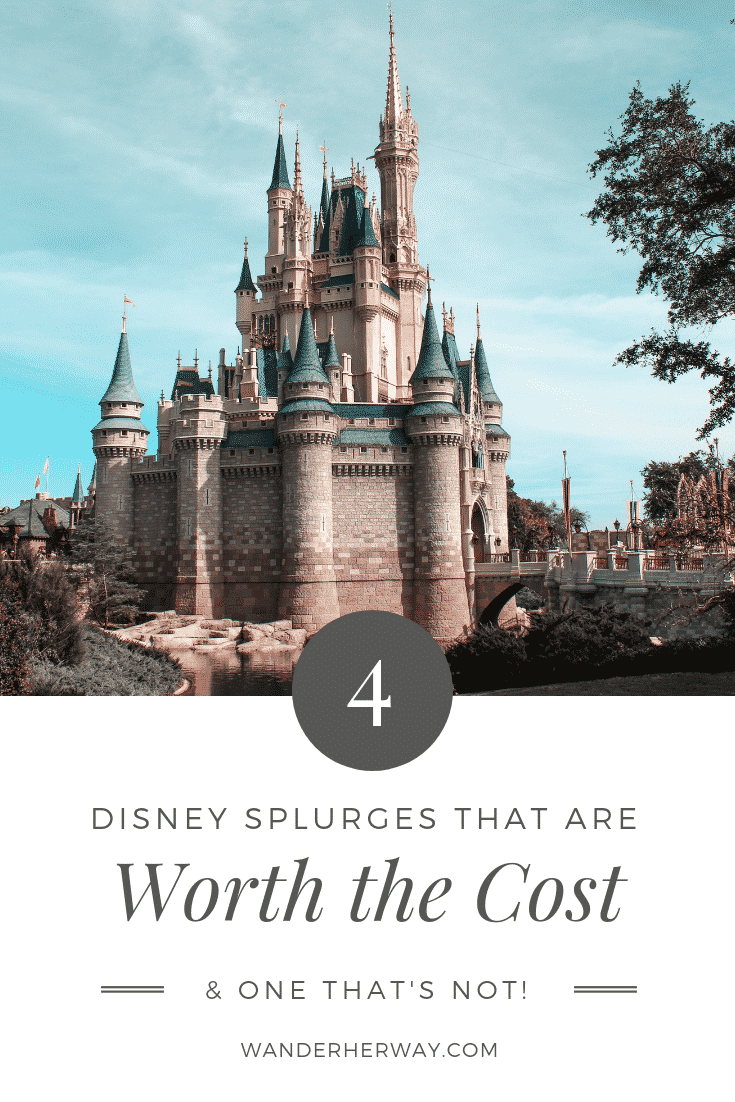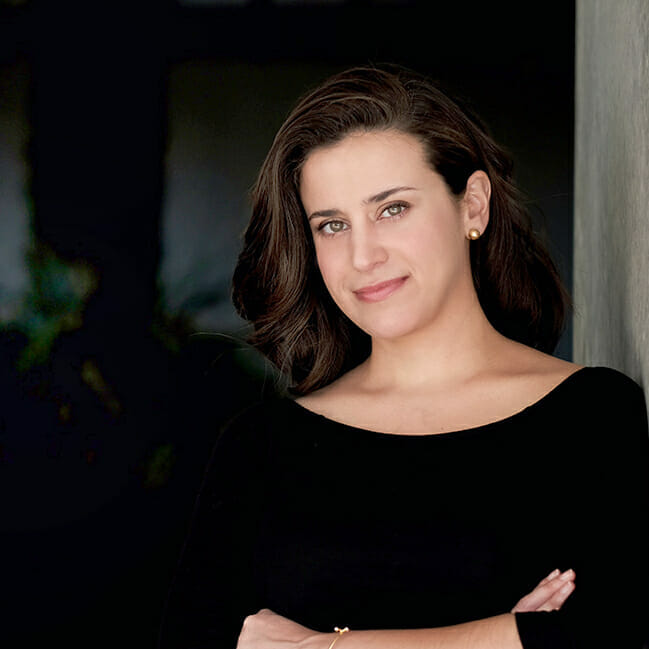 About Denise Cruz
Denise is a marketing executive who escaped corporate to travel the world… twice. A Brazilian native living in the U.S., she's lived in 4 countries and visited 35+ others. After side-hustling her way to financial independence, she curates solo destination guides, slow travel tips, and travel blogging advice on Wander Her Way. When she's not on the road, you can find her in Miami with her dog Finnegan.