40 Essential Guatemala Travel Tips
If you buy something through the links on this page, you're helping me pay for my next adventure—thank you for clicking! Learn more.

Must-Know Guatemala Travel Tips
This post contains all my Guatemala travel tips in one place!
I spent over nine weeks traveling in Guatemala, and it's one of my favorite countries. There's so much to do in Guatemala, it's beautiful, it's affordable, and I felt very safe at all times there.
If you're planning a trip here, be sure to check out these Guatemala travel tips first!
Things to Do in Guatemala
Learn Spanish in Antigua. Antigua is one of the best and most affordable places to learn Spanish in Central America. Read about my experience and what it's like to take Spanish classes in Antigua.
Climb to the top of Cerro de la Cruz. When you're in Antigua, head to Cerro de la Cruz for a great view over the city. It's a pretty steep fifteen to twenty minute walk, or you can take a taxi.
Visit the church ruins. Antigua has some truly incredible church ruins (mainly in ruins due to the numerous earthquakes that hit the city.) My favorites were La Catedral de San Jose and Iglesia de San Francisco. The ruins only cost around $2 to $3 to enter.
Hang out on a rooftop in Antigua. One thing I loved about Antigua were all the rooftop restaurants and cafes! Most of them also had spectacular views of the surrounding volcanoes and mountains. Here are some of my favorite places to eat in Antigua.
Hike Acatenango. Not for the faint of heart, Acatenango is an overnight volcano hike that is one of the most challenging yet unique experiences you can have in Guatemala.
Hike Pacaya. For an easier volcano hike, you can do Pacaya (which only takes a few hours to complete.) Plus, you'll be able to roast marshmallows over hot lava on the volcano!
🌋 Book the overnight Acatenango hike or take a more mellow trek to Pacaya volcano.
Explore the towns of Lake Atitlan. Lake Atitlan is surrounded by lots of little towns with their own unique personalities. Some of the best to visit are bustling Panajachel, hippie San Marcos, traditional Santiago, and laidback Santa Cruz. It's easy to get around by lancha (public boat.)
🚎 Here's an awesome day tour of Lake Atitlan from Antigua.
Escape to the beach. On the Pacific Coast, Guatemala has some excellent beaches for surfing. El Paredon is one of them. This sleepy little town is perfect for beach bums!
Head to Semuc Champey. Semuc Champey is is a very remote part of the Guatemala that is hard to reach. But its incredible natural turquoise pools are well worth a visit while in Guatemala.
⛰️ You can take this 3-day tour from Antigua to Semuc Champey and Cobán. Be sure to book early as it does sell out!
Shop at Chichicastenango market. Looking for unique souvenirs? Every Thursday and Sunday there's a huge, traditional Mayan market held in the town of Chichicastenango. Visiting Chichi, as the locals call it, is easily doable as a day trip from Antigua or Lake Atitlan.
See the ruins of Tikal. Some of the most impressive Mayan ruins in Central America are located at Tikal, in the northern part of the country not too far from Belize.
🛕 If you don't have time to stay in the area, book this private day tour of Tikal from Flores.
Learn Spanish in Xela. The western city of Xela is another great spot to learn Spanish and really immerse yourself in the local culture. It's also extremely affordable to stay in Xela!
Getting Around
The chicken buses are extremely cheap. Chicken buses (camionetas) are the local transport in Guatemala, and they are actually old American school buses painted bright colors. Riding the chicken bus usually only costs a few dollars and is the cheapest way to get around.
Tuk-tuks are cheap too. If you're in Antigua or another large town like Panajachel, tuk-tuks abound. This is another cheap way to get around town, and shouldn't cost more than a few dollars.
Shuttles are good for long distances. For long distances (more than a couple hours) tourist shuttles are a good option. They're more comfortable than chicken buses, don't make as many stops, and aren't too expensive. (Usually between $20 and $40 for multi-hour journeys.)
Plan for extra time when traveling. Buses and shuttles are rarely on time in Guatemala and may make unexpected stops. Not to mention, the traffic can be bad at the most random times. So always add in some extra time when planning to go anywhere in Guatemala!
Take lanchas at Lake Atitlan. Lanchas are the public boats at Lake Atitlan and the best way to get around. You can get to any of the towns for Q20 to Q25 (about $2.50 to $3.)
Uber works in Guatemala. You can use Uber in the larger towns and cities of Guatemala, and it's super cheap. I never paid more than a few dollars to get anywhere in an Uber.
Money
The currency in Guatemala is the quetzal. 1 US dollar is worth about 7.8 quetzales.
Get a card with no foreign transaction fees. Be sure to get a credit and a debit card you can use anywhere in the world with no foreign transaction fees. Mine even reimburses me for any ATM fees I incur when withdrawing money. I used it all the time in Guatemala.
Not every town has ATMs. If you're going to a smaller, more rural town, there might not be any way to get money out. For example, the beach town of El Paredon doesn't have any ATMs. Be sure to withdraw cash when you're in a larger town, and take out enough to last you for a while if you can.
Accommodation costs are fairly low. If you stay in a hostel, a dorm bed will cost around $10 to $15. For a private room, you can expect to pay $25 to $70 depending on where you go.
Food is pretty cheap. A traditional meal at a local restaurant shouldn't cost more than $5. Even eating out in Antigua (which is more expensive) I struggled to spend more than $12 on a nice dinner.
What to Eat
Pepian is Guatemala's national dish. Pepian is a hearty stew (usually made with meat, although it's possible to get a vegetarian version) served with rice and vegetables. You have to try it at least once while in Guatemala – it's very popular and served everywhere.
Licuados are cheap and delicious. Licuados are fruit smoothies and I had them almost every day in Guatemala. I usually had a strawberry licuado, although pineapple and avocado was a surprisingly delicious combination that I didn't expect to be so good!
Have a traditional breakfast. The desayuno tipico of Guatemala consists of eggs, black beans, corn tortillas, avocado, cheese, and fried plantains. Super yummy and usually pretty cheap too!
Try pupusas. While pupusas are actually the national dish of Guatemala's neighbor to the south, El Salvador, they are readily available in Guatemala as well. These delicious fried corn tortillas are stuffed with fillings like cheese, beans, and meat, and are extremely cheap and filling.
You can't drink the water. Like many developing countries, you cannot drink tap water in Guatemala. Fill up a reusable bottle with potable whenever possible to avoid buying too many plastic bottles! I like to bring water purifying tablets with me when I travel.
Guatemala is known for its coffee. I'm a big coffee drinker and Guatemala is known for its delicious coffee. Much of it produced on farms around Antigua. So be sure to try some while you're there! You can also tour a finca (farm) and see exactly how coffee is produced.
Safety in Guatemala
Guatemala is not as unsafe as they say. A lot of people seem to associate Guatemala with crime and violence. This could not be further from the truth! I felt very safe in Antigua (where I spent four weeks) as well as everywhere else I traveled in the country.
Use common sense. Like with any destination, you should use common sense. Don't flash your valuables around, be vigilant at all times, and don't walk around alone late at night.
Be careful in the capital. Guatemala City is probably the most dangerous part of the country, but it really depends what zona you're in. There are a handful of zones that are quite safe for tourists, but others should be avoided. Make sure you know which is whic!
Keep an eye on the weather. While it's unlikely to affect you on your trip, it's important to be aware that Guatemala sometimes experiences volcano eruptions, earthquakes, and floods.
Try to avoid altitude sickness. I've heard that people who have immediately done the Acatenango volcano hike after arriving in Guatemala often experience altitude sickness. It's best to spend a few days in Antigua to acclimatize yourself to the elevation first.
Things to Know
Guatemala has two seasons. Dry season (summer) and rainy season (winter.) Dry season is from November to April and is the best time to visit, with little rain and milder temperatures. Wet season (May to October) is hotter and it rains almost every day.
Visit during shoulder season. Shoulder season is a great time to go to Guatemala. At the beginning or end of the rainy season, you can find cheaper prices and lower crowds.
Tipping is not customary in Guatemala. Many restaurants will add a mandatory 10% table service tip to your bill, but it's not expected to tip beyond that. If you want to tip, it's polite just to round up your bill to the next tenth quetzal (i.e. the next dollar.)
Be sure to pack mosquito repellent. If you're going to the beach or the jungle, you'll want to be prepared with mosquito repellent or else prepare for some nasty bites!
The Mayan culture is prevalent. About 40% of Guatemalans are of Mayan heritage. There are many traditional Mayan communities (especially in the western part of the country) where you will hear Mayan languages like K'iche' or Kaqchikel spoken more than Spanish!
The national bird is the quetzal. Guatemala's currency shares a name with its national bird, the colorful and majestic quetzal. The Mayans used their feathers as money!
Guatemalans love fireworks. You will hear fireworks going off at any time day or night. They're popular for religious holidays, birthdays, or just because. You'll get used to it quickly.
A little Spanish goes a long way. Many people in Guatemala (especially outside of Antigua) don't speak any English at all. You'll have an easier time traveling around the country if you know some Spanish. Antigua is a great place to take Spanish lessons.
The Best Guatemala Travel Tips
These are my best Guatemala travel tips! Hopefully these tips will help you have a fun, safe, and memorable trip to this gem of a destination.
For more Guatemala travel tips, be sure to check out the following…
Save it to Pinterest: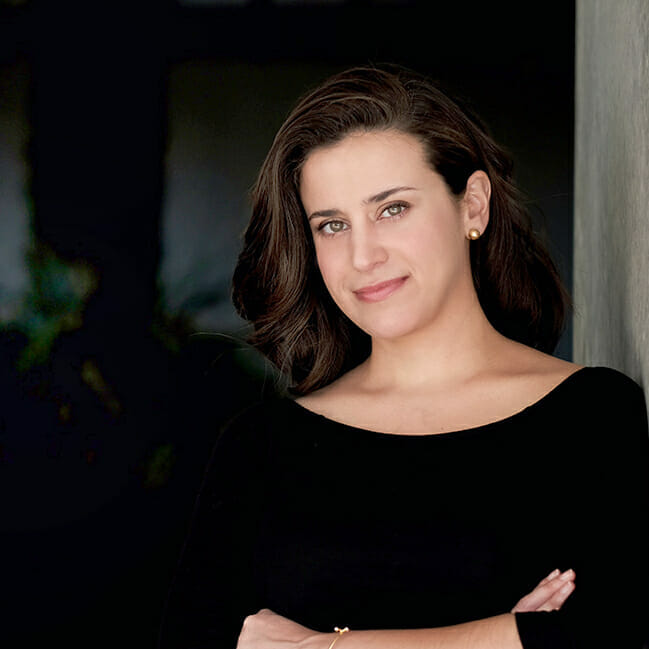 About Denise Cruz
Denise is a marketing executive who escaped corporate to travel the world… twice. A Brazilian native living in the U.S., she's lived in 4 countries and visited 35+ others. After side-hustling her way to financial independence, she curates solo destination guides, slow travel tips, and travel blogging advice on Wander Her Way. When she's not on the road, you can find her in Miami with her dog Finnegan.