8 Incredible Places to Go in Guatemala
If you buy something through the links on this page, you're helping me pay for my next adventure—thank you for clicking! Learn more.
Best Places to Vist in Guatemala
Guatemala is one of my favorite countries. In total I have spent over two months traveling there. It's a country with so much to see and do, and in my opinion, one of the best in Central America.
This post is all about the top places to go in Guatemala. If you are planning a trip to Guatemala, here are the places you cannot miss.
Top 8 Guatemala Places to Visit
1. Antigua
No trip to Guatemala is complete without visiting the colorful colonial town of Antigua.
Just one hour from the Guatemala City airport, this beautiful town surrounded by volcanoes is usually the first stop for travelers in Guatemala. There are a LOT of thing to do in Antigua. It's a great place to spend several days, or several weeks if you want to take Spanish lessons in Antigua like I did.
Antigua is known for being a great place to learn Spanish, with extremely affordable private lessons available in more than a dozen Spanish schools around the town.
There are also plenty of delicious restaurants and cute rooftops to enjoy in Antigua. And my personal favorite, some truly stunning church and convent ruins to explore!
Antigua is probably the most popular place to go in Guatemala, and for good reason. It's easily accessible from the airport, it's full of things to do, and it's a unique and beautiful town.
Where to stay in Antigua:
🛎️ Luxury: Hotel Casa Santo Domingo
🧳 Solid Choice: Good Hotel Antigua
🎒 Budget: Maya Papaya
2. Acatenango
While in Antigua, one thing you can't miss is hiking the Acatenango volcano.
This volcano is about an hour from Antigua, and on a clear day it's visible from most places around town. Hiking Acatenango is a popular overnight activity from Antigua.
The coolest thing about Acatenango is the views of the constantly-erupting Fuego volcano right next to it. For a really extreme adventure, you can actually continue hiking on to Fuego!
I highly recommend going on a guided hike to the volcano. For about $100, you will get transportation to and from Acatenango, a guide, camping equipment, porters to carry the camping equipment, and three meals.
🌋 Book your hike to the top of Acatenango volcano — reserve it early as it tends to sell out!
3. Lake Atitlan
Lake Atitlan is by far one of the best places to visit in Guatemala. It is also one of the most naturally beautiful parts of Guatemala.
This clear blue lake is surrounded by mountains and volcanoes, making for dramatic scenery. I have heard people compare Lake Atitlan to Lake Como in Italy, and I would say that is not an apt comparison.
While the scenery is similar, the vibe is very different. Lake Como is known for its glitz and glamour, but Lake Atitlan is very laidback and affordable.
Each small town around Lake Atitlan is very unique. And the culture on the lake is heavily influenced by the local indigenous Mayan people.
I wrote a whole guide to Lake Atitlan and highly recommend you visit. It's only about 2.5 hours from Antigua by car so it's easily accessible and should not be missed!
🚎 Here's an awesome day tour of Lake Atitlan from Antigua.
Where to stay at Lake Atitlan:
🛎️ Luxury: Casa Prana Hotel
🧳 Solid Choice: Hotel La Casa del Mundo
🎒 Budget: La Iguana Perdida
4. Tikal
Located in the northern part of Guatemala closer to the border with Mexico and Belize, you will find the spectacular Mayan ruins of Tikal.
This ancient city was the largest and most powerful in the entire Mayan civilization. Abandoned for nearly 1,000 years, the ruins are still impressive today.
Located in the middle of the jungle, these ruins are truly a special sight to behold.
The best place to stay to visit Tikal is the Jungle Lodge. This hotel is located within the national park, and is just a five-minute walk to the entrance of the ruins.
🛕 If you don't have time to stay in the area, book this private day tour of Tikal from Flores.
5. Flores
If you are visiting Tikal, you will most likely stop in Flores first. This city is about an hour and a half from Tikal itself.
While many people just visit Tikal as a day trip from Flores, I recommend staying in Tikal itself for at least one night and also spending one night in Flores if you have time to do that.
The cute, colorful touristy area of Flores is located on a small island in the middle of Lake Peten Itza.
There's not a ton to do, but I recommend spending one day in Flores taking a boat around the lake and enjoying dinner at a rooftop restaurant, before going to Tikal.
Where to stay in Flores:
🧳 Luxury: Hotel Isla de Flores
🎒 Budget: Los Amigos Hostel
6. Semuc Champey
You may have seen photos of the stunning turquoise limestone pools of Semuc Champey. I know I had, and this is one of those places to totally lived up to the photos for me.
There's nothing like going for a swim in the clear pools, tubing in the river, exploring the caves, or jumping off cliffs at the waterfalls while visiting Semuc Champey.
Although Semuc Champey destination is VERY remote and hard to reach, it's 100% worth it! And don't worry—I wrote a whole guide on how to visit Semuc Champey.
⛰️ You can take this 3-day tour from Antigua to Semuc Champey and Cobán. Be sure to book early as it does sell out!
Where to stay in Semuc Champey:
🎒 Budget: Zephyr River Lodge
🎒 Budget: El Retiro Lanquin
7. Xela
Quetzaltenango, better known as Xela, is a large city in Guatemala's Western Highlands.
Located four to five hours from the capital and Antigua, Xela is not on the itinerary for most travelers but it is one of the most incredible places to go in Guatemala. If you have plenty of time and aren't in a rush (or if you want to improve your Spanish skills!) I highly recommend visiting Xela.
Aside from Antigua and Lake Atitlan, Xela is a place where you can learn Spanish in Guatemala.
There are plenty of Spanish language schools to choose from. They are also very CHEAP compared to the already affordable price of learning Spanish in Antigua and Lake Atitlan.
Xela is also located close to the Fuentes Georginas hot springs and several volcanoes you can hike—including Tajumulco, the tallest volcano in Central America, and Chicabal, which has a lake in the volcano's crater!
🥾 Book hiking tour to the volcano and lagoon of Chicabal or take this tour to Fuentes Georginas to enjoy natural hot springs at the base of Zunil Volcano.
There is a lot to cover there, so you're interested in visiting Xela, read my complete guide to visiting Quetzaltenango.
The best stay to stay in Xela is Hotel Muchá. I spent two weeks there and loved it!
8. El Paredon
Guatemala is not well-known for its beaches like other countries in Central America, but it does have both a Pacific and Caribbean coast with some hidden gems.
El Paredon is a tiny beach town on the Pacific side known for its surfing and laidback atmosphere.
If you want to go to the beach in Guatemala, this is where I recommend. El Paredon is only about 2.5 by car from Antigua, and there are lots of cool and affordable places to stay.
You can read my full guide to visiting El Paredon here.
Where to stay:
👙 Luxury: Ka' Ana Surf
🩴 Solid Choices: Swell and Casa Zala
🎒 Budget: Paredon Surf House
Essential Guatemala Travel Tips
Don't drink tap water in Guatemala!
Quetzal is the currency in Guatemala
Try Pepian, the national dish of Guatemala
Chicken busses are a cheap way to get around
Take shuttle for longer distances
Cheap classes are one of the many reasons to learn Spanish in Guatemala
Where to Next: Places to Go in Guatemala
There you have it: my pick for the eight best places to go in Guatemala. There are still many places to visit in Guatemala I haven't included in the list, including the Rio Dulce region and Guatemala City itself.
Guatemala truly has something for everyone, and these are some of the top places to go that will show you many different sides to this amazing country.
📌 Check out my complete guide for more Guatemala blog posts.
Save it to Pinterest: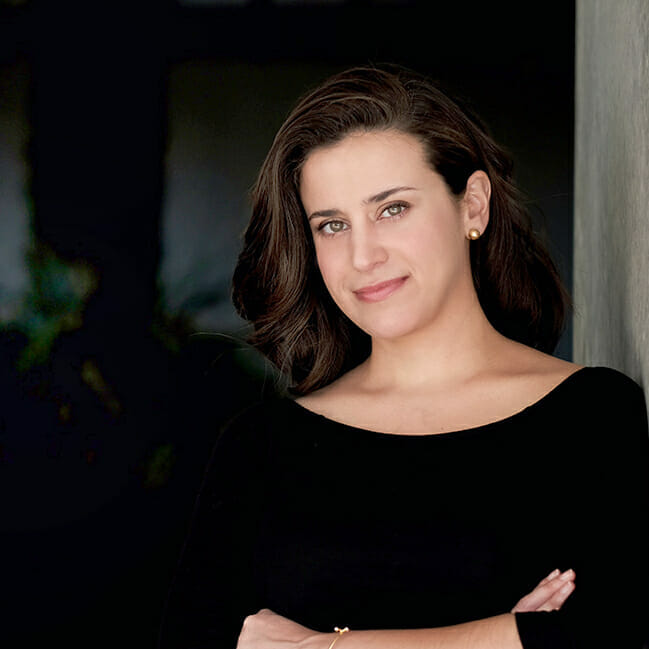 About Denise Cruz
Denise is a marketing executive who escaped corporate to travel the world… twice. A Brazilian native living in the U.S., she's lived in 4 countries and visited 35+ others. After side-hustling her way to financial independence, she curates solo destination guides, slow travel tips, and travel blogging advice on Wander Her Way. When she's not on the road, you can find her in Miami with her dog Finnegan.