The Ultimate Guide to Semuc Champey, Guatemala
Semuc Champey, Guatemala is a national monument near the small town of Lanquin, Guatemala that is famous for its turquoise-blue natural limestone pools and dramatic scenery.
This is one of the most stunning places in Guatemala that should absolutely be on your itinerary!
The name Semuc Champey means "where the river hides under the earth" in the Q'eqchi' Mayan language. The natural stepped infinity pools of Semuc Champey are actually a bridge under which the Cahabon River flows, before emerging again further downstream.
One thing everyone will tell you about Semuc Champey is it is HARD to get there. It's way far out of the way from anywhere else in Guatemala, and no matter where you're coming from or where you're going, you are looking at a FULL day of travel time to and from Semuc Champey.
But for me, it was 100% worth it.
There's a reason this is such a popular place to visit in Guatemala.
It's one of the most naturally beautiful places I have ever seen. And for me, it was one of those places that lived up to the photos… it was even BETTER in person!
Here's everything you need to know about planning a trip to Semuc Champey, Guatemala.
How to Get There
As I mentioned, there is no easy way to get to Semuc Champey. No matter where you're coming from or where you're going after, you're in for a LONG travel day each way.
Go ahead and plan for a full travel day going there and coming back. However long you think it will take to get to Semuc Champey, it will actually take way longer.
The easiest and most comfortable way to get to Semuc Champey (or rather, the nearby town of Lanquin) is by shuttle. Yes, it's possible to come by chicken bus, but you'll have to change buses several times and spend even more time in transit.
Shuttles are the most convenient way, and what I recommend.
Here's an idea of how long it will take depending where you're coming from:
See what I mean about needing to block off a full travel day to get there?
I often book with Adrenalina Tours in Guatemala, but there are plenty of other agencies you can book shuttles with. You can also typically arrange one through your hotel.
Shuttles are generally quite comfortable and you will make several stops along the way to eat and use the restroom. The cost of a shuttle to Lanquin can be between $30-60 depending where you are coming from. Try to book at least a few days in advance, because there's only one shuttle arriving to and departing from Lanquin each day, so if you miss it, you'll be stuck.
Another option is self-driving. Some of the hotels in Lanquin have parking, and there is parking at Semuc Champey. Just bear in mind that you will need a very sturdy vehicle with four-wheel drive to make it from Lanquin to Semuc Champey on a very bumpy, steep dirt path.
⛰️ Prefer a guided tour? You can take this 3-day trip from Antigua to Semuc Champey and Cobán.
How Long to Stay
Since you will need to account for a full two days of travel getting to and from Semuc Champey, you will need to spend at least two nights and one full day there.
A lot of people arrive in Lanquin, spend one night there, go to Semuc Champey the next day, spend another night there, and then leave the following morning. So for example, arrive on Friday, visit Semuc Champey on Saturday, and leave on Sunday.
There's no way to spend only one night, because even if you visit Semuc Champey in the morning, there are no shuttles or buses leaving Lanquin in the afternoon. You can only leave in the morning.
If you're short on time, two nights and one day is fine, but I recommend building in another day and night so you have some time to rest and enjoy the area between the long shuttle rides.
I stayed three nights and two days in Semuc Champey, and found this to be a good amount of time.
Of course, you can always spend much longer in Lanquin if you want to relax for a while.
Where to Stay
The two main options for where to stay are the small town of Lanquin, and the area right by Semuc Champey which is about 30-40 minutes away by 4×4.
Lanquin is where the majority of hotels and hostels are. I recommend staying in Lanquin, because it's where the shuttles will drop you off (they won't go all the way to the Semuc Champey hotels and hostels) and you'll be able to easily organize transportation or a tour to Semuc Champey.
Then there are also a few places to stay right around Semuc Champey. For these options, you will need to arrange your own transportation from Lanquin (or the hotel might be able to pick you up.)
One thing to note, all the accommodation options are very rustic. There are no luxury properties around Semuc Champey, so be prepared to rough it a little bit.
Hotels in Lanquin
These are the two places I recommend staying in Lanquin:
Hotels in Semuc Champey
Here are two top-rated options closer to Semuc Champey:
Where to Eat
Lanquin is a TINY town that is basically just one dirt road. There aren't very many restaurants or other amenities. You will most likely be eating your meals at your hotel, as almost all of them have restaurants that serve breakfast, lunch, and dinner.
You can also buy food at Semuc Champey for lunch from the local vendors. Most hotels also offer a picnic lunch option that you can bring with you on the day tour.
There are also quite a few tiendas in town where you can buy snacks.
Things to Do in Semuc Champey
What are the best things to do in Semuc Champey? Here are the five activities you shouldn't miss:
1. Swim in the natural pools.
The most famous thing to do at Semuc Champey is taking a dip in the picture-perfect natural limestone pools! You can jump from pool to pool, and they are tiered downward like steps.
The temperature of the water is perfect most of the day (although it can be chilly first thing in the morning) and you'll be amazed by the vivid turquoise coloring of the water.
2. Hike to the mirador.
To see the pools from above, hike to the mirador, a stunning viewpoint overlooking Semuc Champey. Although the hike is steep, it should only take about 20 minutes to make it to the top.
After you admire the view, you can follow the trail back down to the pools.
3. Go tubing in the river.
If you're visiting Semuc Champey as part of a tour, you'll most likely go tubing on a small segment of the Cahabon River as part of your tour. But if you have more time, you can go tubing for several hours down the tranquil river, starting near Semuc Champey and finishing back in the town on Lanquin.
4. Explore the Kanba Caves.
These caves are located close to the bridge before the entrance to Semuc Champey. The easiest way to visit them is part of a Semuc Champey tour.
You can explore these partially-submerged caves by candlelight, which is a very cool experience. Be prepared for lots of swimming, climbing, and sliding!
5. Visit the waterfalls.
There are some pretty waterfalls located at the base of Semuc Champey that you will visit if you're on a tour. (You can also visit them for free if you're not on a tour.) You can jump off the surrounding cliffs, and swim in the clear turquoise water beneath the falls.
Should You Do a Tour or Not?
The price for a full-day tour to Semuc Champey from El Retiro Lodge was Q185 (about $24.) This included round-trip transportation, guides, entrance fees, tubing, and the cave tour.
We spent the morning doing the waterfalls, tubing, and the save tour, then had a break for lunch. Then we hiked the mirador, spent over an hour at the pools, and finally headed back to Lanquin.
I thought the tour was worth it and I would definitely recommend it.
However, it's also possible to visit Semuc Champey on your own. The entrance fee is Q50 (about $6.50) and includes access to the pools and the mirador. You can also visit the waterfalls for free on your own, but you'll have to pay extra for tubing and visiting the cave. You'll also need to arrange transportation on your own, which can be another Q50 or so round-trip.
Overall, you might save some money going without a tour, but the additional cost isn't too high and for me it was worth it not to have to figure everything out on my own.
⛰️ Prefer a guided tour? You can take this 3-day trip from Antigua to Semuc Champey and Cobán.
Visiting Semuc Champey, Guatemala
This guide showed you how to visit Semuc Champey, Guatemala.
Overall, I think visiting Semuc Champey is definitely worthwhile.
It's a more challenging destination than other parts of Guatemala (like Antigua for example) but if you're looking for an adventurous destination off the beaten path, this is it.
This was definitely one of the most beautiful destinations I've ever traveled to, and a place I think everyone should experience while they're in Guatemala!
More Guatemala Travel Tips
Looking for more tips to plan your trip to Guatemala?
Here are some of my most popular posts…
Save it to Pinterest: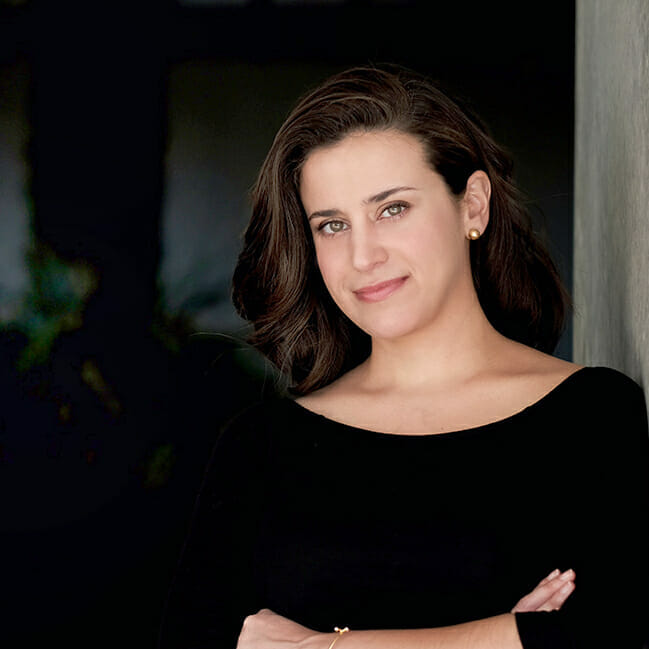 About Denise Cruz
Denise is a marketing executive who escaped corporate to travel the world… twice. A Brazilian native living in the U.S., she's lived in 4 countries and visited 35+ others. After side-hustling her way to financial independence, she curates solo destination guides, slow travel tips, and travel blogging advice on Wander Her Way. When she's not on the road, you can find her in Miami with her dog Finnegan.