Ultimate Guide to El Paredon, Guatemala
Welcome to my complete travel guide to El Paredon, Guatemala.
If you're looking to experience an off-the-beaten path destination in Guatemala, look no further than El Paredon. This small, laidback fishing village is located on the Pacific coast of Guatemala, about two hours from Antigua and three and a half hours from the capital.
It's known for being an up-and-coming destination that's popular with surfers and beach bums. Although it's only two hours from Antigua, it feels very remote and like it's a world away.
Here's what you need to know to have the perfect beach escape in El Paredon…
Where to Stay in El Paredon
There are quite a few places to stay in El Paredon. Most of them are hostels and the accommodations can be very rustic (i.e. a beach hut with no air conditioning). But there are also some nicer hotels and hostels if you're looking for something a little more comfortable.
In a hurry? Here's where to stay:
👙 Luxury: Ka' Ana Surf
🩴 Solid Choices: Swell and Casa Zala
🎒 Budget: Paredon Surf House
Here are some of the best places to stay in El Paredon:
Ka' Ana Surf
Ka' Ana Surf is as close as you'll get to luxury accommodations in El Paredon. This stylish beachfront hotel has an a la carte breakfast, private beach area, and a rooftop swimming pool! Most importantly, all rooms have air conditioner. If you want a bit more comfort, check it out — compared to similar hotel elsewhere, rates are actually great!
Swell Surf & Lifestyle Hotel
Swell Surf & Lifestyle Hotel is one of the nicest hotels in El Paredon, yet it is still very affordable. It has a stunning pool and comfortable accommodations ranging from shared rooms to private bungalows to private room with air conditioning. I would love to stay here when I came back to El Paredon!
Hotel Paredon Surf House
While I didn't see the Hotel Paredon Surf House while I was in El Paredon, it looks like a really nice option. It's also located directly on the beach. They have shared rooms and private rooms (no air conditioning though!). Despite that, I've heard from several people that they really loved their stay here!
Mellow Hostel
Mellow Hostel is a newly-opened hostel with delicious food (my lunch here was one of the best meals I had in Guatemala!) and a cool outdoor space including a pool, hammocks, and airy loft. The accommodations here include glamping tents, bungalows, and private air-conditioned rooms.
Note: I stopped recommending the Mellow Hostel as their reviews have plummeted recently.
What to Do in El Paredon
There's not really too much to "do" in El Paredon, considering it's a tiny beach town made up of just one paved road and several small dirt roads. It's mainly the kind of destination you go to if you want to surf, or just kick back and relax at the beach or pool during the day — and party at night!
Here are fun activities and the best things to do in El Paredon:
Surfing
El Paredon is one of the best surf destinations in Guatemala. If you've never surfed before, most hostels will offer lessons. You can also rent a surfboard at almost any place you stay.
This is a good, affordable place to learn how to surf for beginners.
Relax by the pool
During the hottest part of the day, there's no better way to cool down than relaxing by the pool.
If the place you're staying doesn't have its own pool, you can get a day pass at Mellow Hostel for Q150 (which includes Q100 bar tab.) Relax in a hammock or the pool, and grab a bite to eat!
See the turtles
You can see turtles feeding year-round in El Paredon, and depending on the season, you might even be able to watch them hatch! You can take a boat ride out to the feeding grounds to see them.
Boat tour
El Paredon is situated along a river filled with mangroves, which empties out into the ocean. While in El Paredon, you need to experience a boat ride through the mangroves and seeing the sunset on the beach at "la barra" which is the point where the river meets the ocean.
Sunset on the Beach
The sunset in El Paredon is not something to be missed. While the black sand makes the beach less than ideal for sunbathing, grab a cocktail and your camera and head to the beach to catch the last bit of light before you start your evening. Just be sure to bring bug spray or the sandflies will ruin the moment!
Kayaking and Paddle-boarding
If you're looking for another active activity that's not surfing, you can always go kayaking or paddle-boarding in the river. With calm waters and great views of the mangroves, it's perfect for paddle-boarding.
La Choza Chula
You can organize many of the activities mentioned above (like seeing the turtles or a boat tour) through La Choza Chula, a local social enterprise in El Paredon that benefits the community directly. They also offer homestays, cooking classes, and more. 
Local Restaurants
One of my favorite things to travel is find the hidden little spots with great food. And after a day on the beach, there's nothing better than a shower and nice meal! Get over to Priscillas's for some deliciously crispy fried chicken, Yoli's Local Cuisine excellent veggie options, and Cocori if you're in mood for a burger. Also, Cerveceria 14 El Paredon, which is owened by brewery from Antigua, is a great spot to catch that sunset, too!
How to Get There
One way to get to El Paredon is by shuttle. There are two main companies that have shuttles to El Paredon, NEWay or 2theOcean. The cost of the shuttle is Q90 (about $12) each way to and from Antigua, and there are usually two departures daily. Here's more information about the shuttles.
Another option is taking an Uber from Antigua, which is what I did and it was about $55 at the time. Depending how many people you have, this isn't too much more expensive than the shuttle and is more convenient. Just keep in mind there are no Ubers in El Paredon to bring you back to Antigua.
As an alternative, you can book a private shutte to take to El Paredon and back. There vehicles of all sizes that you can hire—from an economy vehicle to a mini van bus—so regardless of the size of your party, you can get a shuttle with a driver. And unless you're booking a full size bus, it won't cost you much more than the Uber.
Finally, you can take the chicken bus from Antigua, but you'll have to transfer twice and take a tuk-tuk. The cost for this can end up being about the same as a shuttle, so that's really your best option.
If I were to go back, I would definitely just take the shuttle from Antigua.
How Long to Stay
While there isn't too much to "do" in El Paredon, it's a good place to relax and you won't want to rush yourself, so I would recommend staying for at least two nights.
Due to its proximity to Antigua, it makes a great weekend trip.
If you love the beach and surfing, you could obviously stay for much longer! I know of many people who came to El Paredon for a short time, and then just never left…
Important Things to Know
Here are some other random things to know before you visit…
There are not many ATMs in El Paredon. Make sure you take out plenty of cash before you come, because not everywhere accepts credit cards (or you might have to pay a large fee) and the ATMs run out of cash fast.
Wear shoes on the beach. The beaches of El Paredon have black sand, which gets extremely HOT in the sun (think walking on paved asphalt in the middle of the day.) You will definitely want to wear shoes while walking on the beach, or risk burning your feet.
Support local businesses. If you take a tour or do an activity through La Choza Chula, your money will go back into the local community. I also recommend buying meals/snacks from local business instead of only eating at expat-owned restaurants and hotels.
Shuttles leave twice a day. Shuttles depart El Paredon twice a day, around 9 AM and 2 PM. Be sure to check the times with the two shuttle operators (NEWay and 2theOcean) to get the exact schedule.
Not everywhere has WiFi. Double-check before you go if the place you're staying has WiFi, and what people say about it. The WiFi at most hotels works very well, but I heard it can be not so great at other places. Just don't expect ultra fast speeds.
More Guatemala Travel Tips
Looking for more information about traveling in Guatemala?
Be sure to check out these posts:
Save it to Pinterest: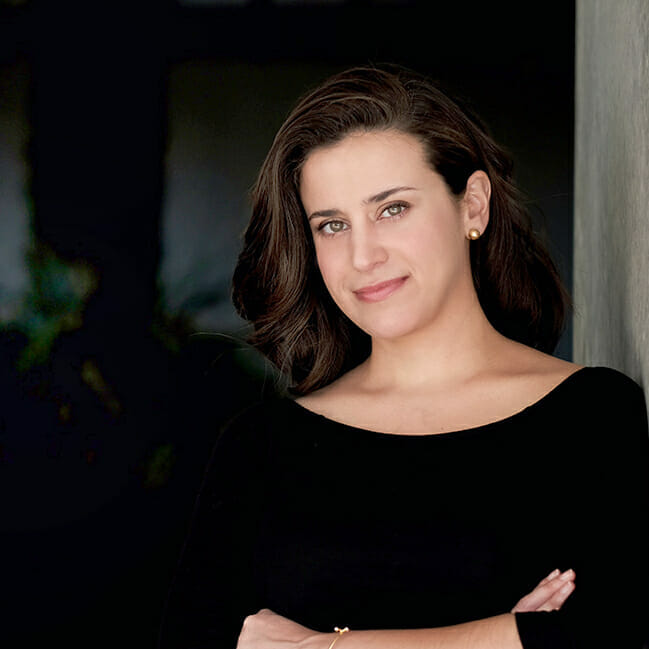 About Denise Cruz
Denise is a marketing executive who escaped corporate to travel the world… twice. A Brazilian native living in the U.S., she's lived in 4 countries and visited 35+ others. After side-hustling her way to financial independence, she curates solo destination guides, slow travel tips, and travel blogging advice on Wander Her Way. When she's not on the road, you can find her in Miami with her dog Finnegan.