The Complete Guide to Lake Atitlan, Guatemala
If you buy something through the links on this page, you're helping me pay for my next adventure—thank you for clicking! Learn more.

Ultimate Guide to Lake Atitlan, Guatemala
Lake Atitlan, Guatemala is a must-visit destination when in Central America.
This stunning lake is located about 2.5 hours west of Antigua, and it's well worth a stop on your Guatemala itinerary. You will definitely be captivated by this gorgeous destination.
I was excited to visit Lake Atitlan because I'd heard it compared to Lake Como (one of my favorite places in Italy.) The dramatic scenery did remind me of Lake Como a lot!
But Lake Atitlan is unique. It was formed out of a massive volcanic crater, and is the deepest lake in Central America. The clear blue water is surrounded by beautiful volcanoes and mountains. There are eleven towns around the lake, each with their own personality.
Mayan culture is very prevalent at Lake Atitlan, and you will feel it everywhere, from the bright traditional clothing the women wear, to the colorful weaving and handicrafts sold in the streets, to the sound of languages like Kaqchikel being spoken more than Spanish.
How to Get There
If you're coming from Antigua, it will take you about 2.5 hours to reach the lake. If you're coming directly from the airport or Guatemala City, expect it to take much longer (up to 5 hours.)
Panajachel is the main town on Lake Atitlan, and the main transit hub. Even if you're staying in a different town, you're better off coming to Panajachel, then taking a boat across the lake to where you're staying. It ends up being faster than taking the winding mountain roads to the other towns.
From Antigua, the cheapest way to reach Panajachel is by chicken bus. There is one bus per day that leaves at 7 AM and arrives in Panajachel around 10:45 AM. To get back to Antigua, the chicken bus leaves Panajachel once per day at 10:45 AM. This is only Q35 (about $4.50) each way.
You can also take a shared shuttle, which is more comfortable but more expensive. I booked one through Adrenalina Tours to go from Antigua to Panajachel, and it was $22.
Finally, you can book a private shuttle but this can cost around $100.
How Long to Stay
If you're extremely short on time, you can visit Lake Atitlan on a day trip from Guatemala City or Antigua.
This isn't recommended by many people, but if you just want to see the lake, you could theoretically go there and back in a day from Antigua. Although you'd probably spend about five hours on round-trip transportation, so you'll have to decide if that's worth it!
It's better if you can spend at least two nights at the lake, although up to a week is great if you want to have more time to explore every town and do more activities.
🇬🇹 Book this full-day tour of Lake Atitlan from Guatemala City or this one from Antigua that takes you to three villages around the lake.
The Towns of Lake Atitlan
There are eleven towns around Lake Atitlan. Below are some of the most popular to add to your itinerary when you visit.
You can easily base yourself in one town (what I did) and take day trips to all the other towns. By boat they're all within about 45 minutes of each other.
Panajachel
Panajachel, or Pana, is the largest town on the lake and the center of transportation. If you are staying elsewhere on the lake, chances are you will have to pass through Panajachel first.
I stayed in Panajachel on my trip and I thought it was a good base for exploring the lake. I stayed at Selina Atitlan for a week which I would recommend.
San Marcos
San Marcos is known as the "hippie" town of the lake. This is the place to go if you're interested in yoga and similar activities.
There's tons of vegan and vegetarian restaurants in San Marcos. Be sure to eat at the tasty Circles Cafe while you're there!
San Pedro
This was the only town I visited that I really didn't like. San Pedro is known as the "backpacker" town with some of the cheapest prices. However, it felt a little grimier than the other towns to me and I just didn't like the vibe. (Granted I was only there for an afternoon)
It is a good place for activities, though. If you want to do Spanish classes, this is the place to stay, and if you want to do the popular Indian Nose sunrise hike, you'll most likely be departing from San Pedro. If you're on an extreme budget, you may also want to stay here.
Santa Cruz
Santa Cruz is a relaxed town along the lake. It's known for being nearly vertical, as the town is built up the extremely steep hillside. Down along the water there are several hostels and restaurants like La Iguana Perdida where you can relax and enjoy the lake views.
If you want to go scuba diving at the lake, this is the place to come. ATI Divers will take you on a scuba diving adventure in Central America's deepest lake.
Jaibalito
Jaibalito is a very small town between San Marcos and Santa Cruz that is only accessible by boat or by foot. Be sure to check out La Casa del Mundo (a lakefront hotel and restaurant) located in Jaibalito along the footpath towards Santa Cruz.
I came here for breakfast, and the food was delicious and the views were amazing!
Santiago
While I did not visit Santiago, I have heard it is a great town to visit if you want to experience the local Mayan culture. The Saint James the Apostle Church in Santiago blends Catholicism with ancient Mayan traditions. You can also buy Mayan crafts here.
Getting Around
The easiest way to get around Lake Atitlan is by lancha (public boat.)
They start running early in the morning, and stop running around five in the evening.
While there are not always fixed schedules, you can walk down to the docks of any town, say which town you're headed to, and you'll be directed to a lancha which will depart once it's full.
The cost of the lancha is typically Q20 to Q25 (about $2.50 to $3) each way.
Locals pay less, but this is not a price you can haggle on with the boat captains, and it's the difference of just a dollar or two so just pay it!
You can also hire a private boat, but this is a lot more expensive.
Within the towns, you can get around by foot or by tuk-tuk. Tuk-tuks only cost a few dollars and are great for getting up a narrow, winding mountain path! There are also footpaths between some of the towns, notably San Marcos to Jaibalito to Santa Cruz.
Things to Do in Lake Atitlan
Lake Atitlan is a very laidback destination, but if you are looking for activities, there are also plenty of things to do. Here are some of the best things to do at the lake:
Explore the towns: With eleven towns in total, there are plenty of places to explore.
Learn Spanish: There are plenty of Spanish schools in Lake Atitlan (mainly San Pedro.) Like all one-on-one Spanish lessons in Guatemala, they are very affordable!
Go paragliding: I did this in Panajachel and the views over the lake were absolutely amazing! I would recommend going with Realworld Paragliding.
Practice yoga: San Marcos is the place to go if you want to take yoga classes.
Take a cooking class: Want to learn how to cook traditional dishes? You can prepare your own typical Mayan dishes with a Mayan Kitchen cooking class.
Hike to Indian Nose: This is a popular hike with a scenic lookout point over the lake. Most hiking tours to Indian Nose Mountain leave early in the morning so you can be there at sunrise.
Go scuba diving: If you're feeling adventurous, you can scuba dive in Central America's deepest lake with ATI Divers and get a different perspective of the lake.
Where to Stay
Selina Atitlan: This is where I stayed on my trip to Lake Atitlan and I enjoyed it! It's a hostel that also has private rooms which are pretty affordable. There's a pool, cafe, and a great coworking space! If you're on a budget but still want to stay somewhere nice, this is a great option. It's also conveniently located in Panajachel, the main town on Lake Atitlan.
La Casa del Mundo: While I did not stay here, I came to their restaurant for breakfast and loved it! The views are incredible, and the hotel itself looks quite nice (with rooms that are not too expensive.) This hotel is located in Jaibalito and is only accessible by boat or by foot!
Lush Atitlan: This is a boutique hotel on Lake Atitlan that I have heard good things about. It looks super pretty and has great views over the lake. It's also located in the town of San Marcos, so if you're interested in being close to the yoga/wellness lifestyle, this is a good place to stay.
Tips for Visiting
Before you go to Lake Atitlan, here are a few more important things to know…
Not every town has an ATM. In the smaller towns, you won't find anywhere to take out cash. Be sure to hit the ATM in Panajachel or San Pedro so you'll have enough money!
You can't drink the water. Like everywhere in Guatemala, you cannot drink the tap water at Lake Atitlan. You can bring a filtering water bottle along with purifying water tables to use on tap water so you don't have to buy tons of water bottles. Saves you money and saves the environment!
Dry season is the best time to visit. The dry season in Guatemala runs from November to April and it is when you will have the best weather and least amount of rain.
Travel through Panajachel. As mentioned above, it's faster to go to Panajachel (even if that's not where you're staying) and then take a boat to your final destination. Driving will take much longer.
Boats stop running after five. The public boats (lanchas) typically stop running after five. If you miss the last boat you'll have to hire a private boat, which can be pricy.
More Guatemala Travel Tips
Enjoy your trip to Lake Atitlan, Guatemala!
Looking for more tips about traveling in Guatemala?
Be sure to read the following posts…
Save it to Pinterest: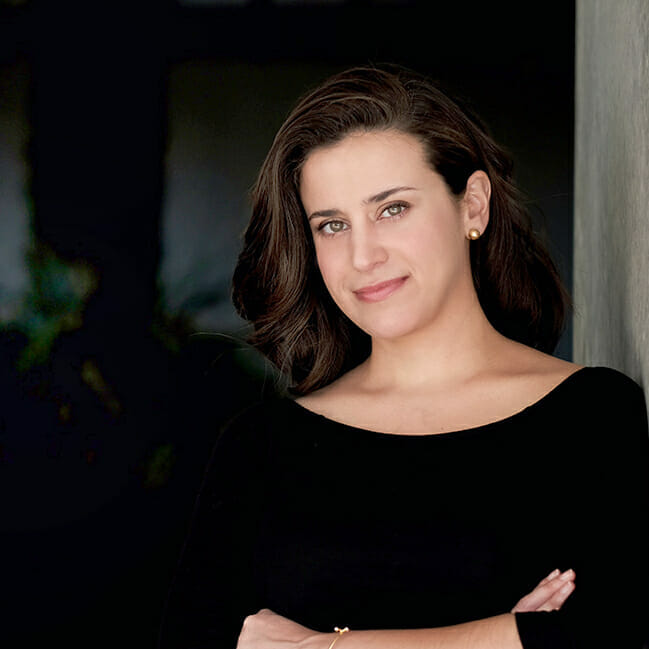 About Denise Cruz
Denise is a marketing executive who escaped corporate to travel the world… twice. A Brazilian native living in the U.S., she's lived in 4 countries and visited 35+ others. After side-hustling her way to financial independence, she curates solo destination guides, slow travel tips, and travel blogging advice on Wander Her Way. When she's not on the road, you can find her in Miami with her dog Finnegan.