The Complete Guide to Xela, Guatemala
If you buy something through the links on this page, you're helping me pay for my next adventure—thank you for clicking! Learn more.
Guide to Xela, Guatemala
Visiting Xela, Guatemala? Here's my travel guide to this Guatemalan city!
Quetzaltenango, better known by its Mayan name Xela, might be Guatemala's second largest city, but 99% of people have never heard of it. This city in Guatemala's highlands is often overlooked by many travelers, but I really enjoyed my time here and getting to know Xela.
If you're short on time in Guatemala, I wouldn't necessarily recommend visiting Xela, but if you have more time in the country, or if you want to take Spanish lessons, it's a place you should check out!
Xela has a unique historic center, as well as a massive urban sprawl. The architecture in the historic center is very interesting. While it somewhat resembles a colonial town like Antigua in some places, I was also reminded of being in Europe at times in other places.
It's a very intriguing, culturally rich city with lots to do nearby.
Here's everything you need to know about visiting Xela, Guatemala.
Xela, Guatemala: How to Get There
If you're coming from Guatemala City, the easiest way to get to Xela is by coach bus.
There are two bus companies, Transportes Alamos and Linea Dorada, that offer direct service to Xela. The buses are clean, comfortable, and include snacks. The total travel time to Xela is about four and a half hours with one rest stop. This option costs around $12.
You don't need to buy tickets in advance, just show up to the bus station and buy them there.
Another option for getting to Xela from Guatemala City is taking a shared shuttle (I always use Adrenalina Tours for shuttles in Guatemala) which costs around $40. This option also takes about six hours because you will have to connect through Antigua first.
If you're coming from Guatemala City, then I definitely recommend taking the bus to Xela over a shuttle. It's the cheapest, fastest, and most comfortable option.
If you're coming from Antigua, you can take a shared shuttle to Xela for around $30, and it will take about three and a half hours. Unfortunately, there is no direct coach bus or chicken bus option.
Coming from Lake Atitlan, the journey to Xela takes a little over two hours, and you can either take a shared shuttle for around $25 or take a direct chicken bus from Panajachel to Xela for just $3!
Where to Stay in Xela
Hands down the best place to stay in Xela is the Hotel Muchá.
This boutique hostel is one of the most unique and best value places I have ever stayed.
The interior of Muchá is spotlessly clean and decorated in a beautiful way. There are two massive courtyards for guests to relax in, along with a bright and sunny lounge room. 
You can choose from private rooms with a private bathroom, or private rooms with a shared bathroom. I paid only $22 a night for a private room with a private bathroom, and this also included a delicious breakfast every morning.
The owners and staff at Muchá really go above and beyond for guests, and I highly recommend staying here while in Xela!
If you plan to take Spanish lessons while in Xela, another option is doing a homestay with a local family. This is a popular and very affordable option that all the Spanish schools can arrange for you.
A homestay costs about $100 a week and includes three meals a day.
Here are other places to stay in Xela that I heard good things about:
Things to Do in Xela
Wondering what to do in Xela? Here are some can't-miss activities…
Take Spanish lessons.
I spent six weeks taking Spanish lessons in Guatemala, with two of them spent in Xela.
Xela is a great place to learn Spanish because it is less touristy than Antigua or Lake Atitlan, and many people don't speak English at all. So you will really be able to immerse yourself here.
I went to Utatlan Spanish School which I highly recommend. At the time, it cost me about $135 a week for 20 hours of one-on-one Spanish lessons, plus afternoon activities like salsa classes, cultural visits, hiking, and cooking classes. The location of the school is super convenient in the historic center.
Climb Cerro El Baul.
For the best viewpoint over the city, head up to Cerro El Baul. This hilltop offers a great overlook of Xela, and is one of the few green spaces in the city.
From the city center, it takes about an hour to get to the top, where there's a park and viewpoint. If you don't want to walk, it's also possible to reach the top by car.
Visit the hot springs.
The Fuentes Georginas hot springs are about thirty minutes outside Xela in a town called Zunil, located in a very scenic mountainous area.
I personally had an underwhelming time at the hot springs (it was absolutely packed because I went on a Saturday afternoon) so for a better experience, I would recommend going there on a weekday morning when it will be less crowded. It costs 60Q (about $8) for foreigners.
🌋 Book this tour to Fuentes Georginas and enjoy natural hot springs at the base of Zunil Volcano.
Summit a volcano.
For adventure-seekers, there are several volcanoes around Xela that you can climb.
Tajumulco is the tallest volcano in Central America, Santa Maria offers views of eruptions at the nearby Santiaguito, and Chicabal is famous for the Mayan rituals that occur at the crater lake in the center. All of these volcanoes are easily accessible from Xela.
🌋 Trek to the Chicabal volcano and lagoon near Quetzaltenango.
I did not climb any volcanoes while in Xela—climbing Acatenango was enough for me! But I heard that Quetzaltrekkers is the best company in the area to go climbing with.
Where to Eat in Xela
Here are some of the best places I ate while in Xela:
Mandarina: This Australian-run cafe is a place where you can find all your favorite foods from home like avocado toast and bagel sandwiches! The food is delicious and they have a nice garden.
Xelapan: Xelapan is a little bakery chain with several locations around the city. Their bread, pastries, and snacks are all freshly-baked and super yummy, and extremely cheap too.
Sabor de la India: The best place for authentic Indian food in Xela.
Bake Shop: This is a very popular bakery in Xela that is run by Mennonites. They offer a delicious selection of homemade pastries, doughnuts, cookies, and more.
Bar Salon Tecun: Located in the covered arcade Pasaje Enriquez, this restaurant and bar right across from Parque Central is known for having the best pizza in Xela.
El Cuartito: This restaurant is a great place to go for breakfast, lunch, or dinner in Xela. They have a nice outdoor courtyard and it gets lively in the evenings.
🍴 Getting hungry? Book this Xela traditional food tour.
Is Xela Safe?
There are many reasons why I enjoy traveling alone but as a solo female traveler, safety is always a priority for me.
Like everywhere else I went during my two and a half months in Guatemala, I felt very safe in Xela.
Although it's a fairly large city, Xela is much safer than the capital, Guatemala City. Of course, I cannot speak for every zone or neighborhood in Xela, but staying in Zone 1 and Zone 3, I felt quite safe at all times. However, like with anywhere, I never walked around by myself late at night.
But other than that, I didn't take any extreme safety precautions and I always felt safe. Even though I was often the only foreigner walking down the street, I never felt like I attracted unwanted attention and people just minded their business for the most part.
So overall, I would say Xela is a very safe destination. As a solo female traveler, you have nothing to worry about as long as you use common sense and avoid walking alone late at night.
Weather in Xela, Guatemala
One last thing to note: it gets CHILLY in Xela!
Due to its location in the Western Highlands, Xela has a climate that is cooler than many other parts of Guatemala. The temperature varies little throughout the year, with lows around 50 degrees and highs around 65 to 70 degrees. It can also be quite windy.
In the evenings, you will definitely want to have a light jacket with you.
Like the rest of Guatemala, Xela experiences two seasons: dry season and rainy season. Dry seasons lasts from November through March, while rainy season is April through October.
What More Guatemala Travel Tips?
Here are some of my other Guatemala travel blogs and travel tips:
📌 Check out my complete guide to Guatemala.
Save it to Pinterest: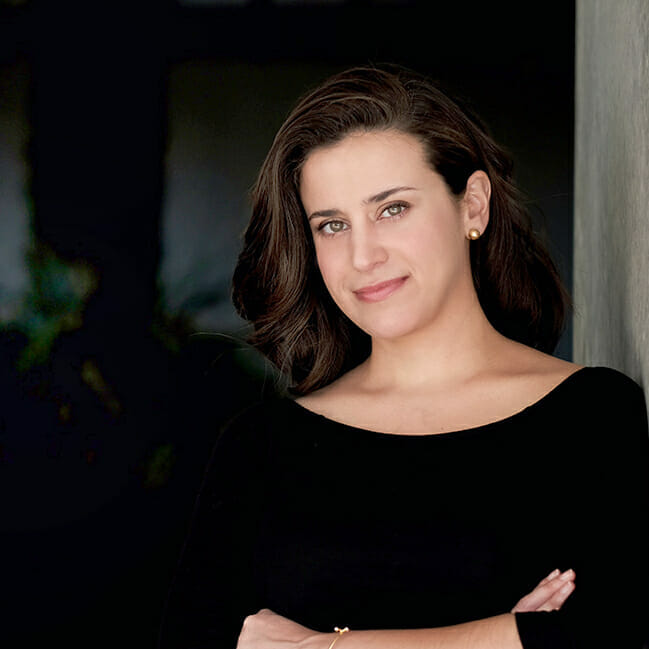 About Denise Cruz
Denise is a marketing executive who escaped corporate to travel the world… twice. A Brazilian native living in the U.S., she's lived in 4 countries and visited 35+ others. After side-hustling her way to financial independence, she curates solo destination guides, slow travel tips, and travel blogging advice on Wander Her Way. When she's not on the road, you can find her in Miami with her dog Finnegan.