7 Reasons to Learn Spanish in Guatemala
If you buy something through the links on this page, you're helping me pay for my next adventure—thank you for clicking! Learn more.

7 Reasons to Learn Spanish in Guatemala
Should you learn Spanish in Guatemala? Yes, absolutely!
I spent close to two months taking Spanish lessons in Antigua, Guatemala and Xela, Guatemala, and can personally say that Guatemala is one of the best places in Latin America to take Spanish lessons.
Whether you're a total beginner or want to brush up on your Spanish, you will be able to reach your language-learning goals.
Here are the top seven reasons to learn Spanish in Guatemala:
1. It's extremely affordable.
One of the biggest reasons to choose Guatemala to learn Spanish is because of the extremely affordable prices for one-on-one Spanish lessons.
You will typically pay between $120 and $140 a week for 20 hours of Spanish lessons (prices go up the more hours you want to take.) This often also includes activities at your Spanish school.
If you want to do a homestay on top of Spanish lessons, that will typically only cost an additional $100 to $150 a week and includes a place to stay plus three meals a day.
Compare this to Costa Rica, where I saw group Spanish lessons advertised for $300 a week with nothing else included, you are getting a great deal by studying in Guatemala.
2. The accent is easy to understand.
Guatemala is a great place to learn Spanish because the accent is more "pure" and easier to understand.
Unlike some other Latin American countries where they speak extremely fast or have a lot of slang, Spanish in Guatemala is slower and easier to understand for beginners.
3. You can choose from different activities.
Most Spanish schools in Guatemala include activities after class, which can range from things like walking tours to cooking classes to dance lessons and more!
These are typically included in your class tuition (or cost just a few extra dollars) and are a great way to meet other students and practice your Spanish outside the classroom.
4. There are various options for where to study.
Guatemala has three main locations for learning Spanish: Antigua, Lake Atitlan, and Xela.
There are numerous Spanish schools in each location (Antigua literally has dozens!) so you have plenty of options to choose from. Antigua and Lake Atitlan are both more touristy, while Xela is a great place to go if you want total immersion in a non-touristy city.
5. Immerse yourself in the local culture.
No matter where you choose to learn Spanish in Guatemala, you'll be able to immerse yourself in the local culture. After-school activities and doing a homestay are great ways to experience immersion.
But in general, you will encounter many people in Guatemala who speak little to no English so you will be forced to practice your Spanish wherever you go! (Again, this makes Guatemala a better option than countries where English is more widely spoken, like Costa Rica!)
6. There's so much to explore in Guatemala.
I was blown away by how many incredible destinations there are in Guatemala.
You can stroll the beautiful colonial streets of Antigua and soak up the history, or head to relaxing Lake Atitlan and enjoy its natural beauty. You can surf in laidback El Paredon, or explore the impressive Mayan ruins at Tikal. Or you can get off the beaten path at Semuc Champey, or experience Guatemala's Caribbean side in Rio Dulce.
Basically, you will never run out of things to do in Guatemala!
7. It's a great place to start traveling.
If you want to travel around Central America, Guatemala is the logical first stop when working your way from north to south.
This makes it a great place to learn Spanish because you can brush up on your skills before traveling around the rest of Central America, or even heading to South America.
Where Should You Study Spanish in Guatemala?
These are the top reasons to learn Spanish in Guatemala.
If you're wondering exactly WHERE you should go, here's an overview of the main places to study Spanish in Guatemala:
Antigua
Antigua is an extremely popular place to go to learn Spanish. This beautiful colonial city is only an hour and a half from the airport, and there are tons of things to do in the city and nearby!
I took classes at Antiguena Academy while in Antigua.
🇬🇹 Read more about my experience learning Spanish in Antigua.
Lake Atitlan
Although I did not take Spanish classes while I was at Lake Atitlan, many people do. You'll find the most Spanish schools in the backpacker town of San Pedro.
One of the biggest perks of studying here is the beautiful scenery. You can practice your Spanish against the stunning backdrop of the lake and its volcanoes, and enjoy a relaxed pace of life.
Xela
Xela (also known by Quetzaltenango) is a large city in the western part of Guatemala. It has a nice colonial center, but it is far less touristy than Antigua or the lake.
This is the place to come if you want to really immerse yourself in learning Spanish, although there is not as much to do as in Antigua or the lake.
I took classes at Utatlan Spanish School while in Xela.

More Posts About Guatemala
This post showed you the best reasons to learn Spanish in Guatemala.
If you're planning a trip to Guatemala, here are some of my popular posts to read before you go:
Save it to Pinterest: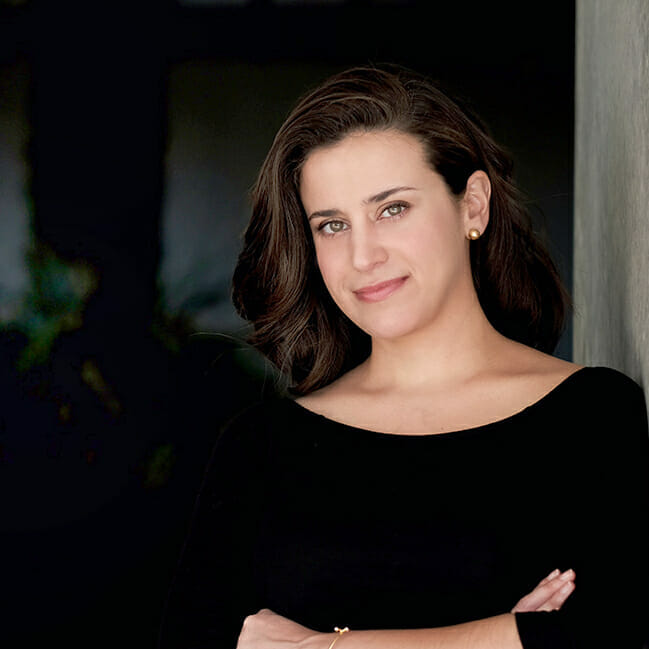 About Denise Cruz
Denise is a marketing executive who escaped corporate to travel the world… twice. A Brazilian native living in the U.S., she's lived in 4 countries and visited 35+ others. After side-hustling her way to financial independence, she curates solo destination guides, slow travel tips, and travel blogging advice on Wander Her Way. When she's not on the road, you can find her in Miami with her dog Finnegan.