Things to Do in Antigua, Guatemala
This post is all about the best things to do in Antigua, Guatemala!
I love Antigua. In fact, I spent an entire month living there and studying Spanish. Then I came back two more times for additional visits because I enjoyed it so much!
Antigua is one of the best cities in Central America. It's beautiful, safe, and historic. The entire town is a UNESCO World Heritage Site due to its historic colonial architecture and original cobblestone streets.
There's so much to do in Antigua that you'll never get bored!
Here are some of the best things to do in Antigua, Guatemala:
1. Learn Spanish.
Antigua is one of the best places in Central America to take Spanish classes!
There are dozens of Spanish language schools located in the city. Most of them are incredibly cheap—I paid $120 a week for 20 hours a week of 1-on-1 lessons at Antigueña Academy.
Plenty of people come for just a week to learn the basics of Spanish before moving on to other destinations, but you can stay as long as you'd like. It's possible to take less than a week of lessons, although you'll typically pay a little more if you only do a few days.
I would say one to four weeks is a good amount of time to spend in Antigua learning Spanish!
Related: What's It Like to Study Spanish in Antigua, Guatemala?
2. Hike a volcano.
Antigua is surrounded by several volcanoes (both dormant and active) and two of them are very popular for hiking, if you're up for an active adventure.
The first is Acatenago, which requires a grueling overnight hike, but it offers fantastic views of the active, constantly-erupting Fuego from base camp and the summit.
The second is Pacaya, which is a much shorter day hike. And you can toast marshmallows over lava!
Both volcanos are about an hour from Antigua, and make popular excursions from the city. I personally did Acatenango overnight hike, but I would like to do Pacaya one day in the future.
🌋 Book your hike to the top of Acatenango volcano — reserve it early as it tends to sell out! Or book a more mellow tour to Pacaya.
3. Visit Cerro de la Cruz.
For a great, sweeping view of the whole city, you have to go to Cerro de la Cruz.
Meaning "Hill of the Cross", this scenic viewpoint allows you to see all of Antigua from above. It's a fifteen or twenty minute climb to the top (mainly stairs) but if you have mobility issues you can also take a tuk-tuk/Uber to the top and it shouldn't cost more than Q15 or $2.
There are usually vendors selling food and drinks at the top. While it's a great place to see the sunset, the park does close right at sundown.
I recommend going first thing in the morning on a clear day for the best views, or waiting until just before sunset.
4. See the church ruins.
Antigua has some really amazing church ruins! I felt transported to Italy when I was touring them.
The three ruins I visited are…
La Catedral de San Jose (Q25 to enter)
Iglesia de San Francisco (Q15 to enter)
Convento Santa Clara (Q40 to enter)
If you only visit one, I would definitely make it Iglesia de San Francisco. Not only is it the cheapest ruin to visit, it's also the largest and pretties. I was so impressed by these ruins and easily spent an hour wandering around and exploring. There's also a small museum attached.
5. Check out the famous arch.
Did you really go to Antigua if you don't snap a photo of the Santa Catalina Arch?
This iconic yellow arch is probably the most-photographed spot in the city. The colorful arch was built in 1694 and has withstood the earthquakes that have hit Antigua over the centuries. It frames the Volcan Agua when looking south, making for a great photo.
Head there early in the morning to get a picture without any crowds!
6. Do some shopping.
Guatemala is known for its Mayan handicrafts and textiles. If you're looking for unique, high-quality souvenirs to bring home, you can definitely find them in Antigua.
One place to look for souvenirs is the Mercado de Artesanías. You will find all sorts of handmade goods, crafts, textiles, jewelry, etc. here. This is definitely a place to haggle on prices.
Nim P'ot is a crafts/textiles market that is also a great place to do your souvenir shopping. The prices here are fixed (yet still cheap) so if you don't like haggling this is the place for you. They sell the same authentic Mayan products as the artisan's market.
7. Visit Caoba Farms.
Located about a thirty-minute walk south of the city center, Caoba Farms is an organic farm encompassing over 45 acres. They have a popular farm-to-table restaurant, butterfly garden, organic store, and bustling farmer's market every Saturday.
This is a great place to go on a weekend morning to enjoy a meal and a stroll through the farm and butterfly garden. There's a shuttle that departs from Tanque La Union in Antigua and goes to Caoba Farms, although the walk is not too far and along a very pleasant road.
8. People-watch in the park.
Parque Central is the main plaza in Antigua, and it's always a good spot for people-watching. Grab a bench overlooking the cathedral or the fountain and sit for a while!
You can also grab an ice cream from Glacy or Helados Exótics a block away, and enjoy that while you do your people-watching. Afterwards, you can pop into the nearby ChocoMuseo to try your hand at making chocolate, or take in the stunning church ruins of La Catedral de San Jose.
9. Hang out on a rooftop.
So many restaurants, cafes, and bars in Antigua have rooftops with incredible views of the surrounding mountains and volcanos. Combined with the nice weather of Antigua's "eternal spring" it's always a good time to hang out on a rooftop.
Some of the best rooftops in Antigua include…
Cafe Sky (this is a great spot for dinner with nice sunset views, and you can watch Volcan Fuego erupt glowing red lava once it gets dark – they also have 2-for-1 breakfast on Sundays)
Bella Vista Coffee (a yummy cafe/coffee shop that is the perfect place to spend an afternoon)
Antigua Brewing Company (this is a cool bar/brewery with a great rooftop – there's also a secret bar called Ulew hidden inside the phone booth downstairs)
Related: Where to Eat in Antigua, Guatemala
10. Visit Earth Lodge.
Earth Lodge is located about twenty minutes above Antigua in the mountains, offering amazing views of the surrounding area. You can stay there overnight in their unique cabins, or just visit for the day.
They have a restaurant and a yoga studio that overlooks the scenery. To get there, you can take an Uber which should cost about Q35 or $4.50 each way.
11. Have fun at Hobbitenango.
Hobbitenango is also located up in the mountains above Antigua and it's a really fun place to spend the day. They have Hobbit houses (where you can actually stay overnight!) and all sorts of activities, from a giant bungee swing to ax-throwing and archery.
There are also lots of scenic overlooks and photo spots, like the famous "giant hand." Tickets to Hobbitenango cost Q50 and you can get there by Uber or their own shuttle.
Where to Stay in Antigua
There are lots of great places to stay in Antigua, from hostels to luxury hotels.
Here are a few of the best places to stay…
Good Hotel Antigua: For a great mid-range option that is still luxurious, this stylish boutique hotel with a sustainable focus is the best place to stay in Antigua.
Hotel Casa Santo Domingo: This is a luxury hotel located in a former convent featuring a pool, spa, and incredible views. If you want to splurge, this is the place to stay.
Maya Papaya: If you're looking for a more budget-friendly option, Maya Papaya is a hip hostel with dorms and private rooms that has a central location in Antigua.
The Best Things to Do in Antigua, Guatemala
These are some of the best things to do in Antigua, Guatemala!
I hope you have an amazing time in Antigua. For more Antigua travel tips, be sure to read…
Save it to Pinterest: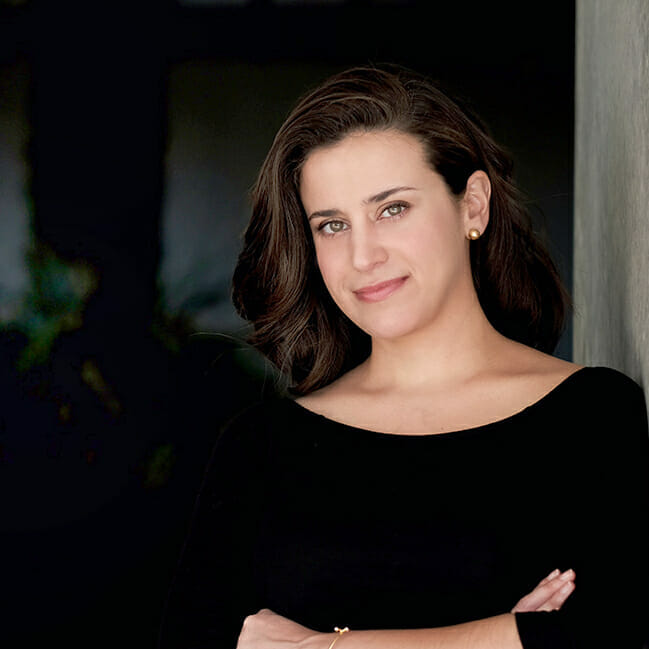 About Denise Cruz
Denise is a marketing executive who escaped corporate to travel the world… twice. A Brazilian native living in the U.S., she's lived in 4 countries and visited 35+ others. After side-hustling her way to financial independence, she curates solo destination guides, slow travel tips, and travel blogging advice on Wander Her Way. When she's not on the road, you can find her in Miami with her dog Finnegan.