What to Do in Lake Como, Italy: A Complete Guide
If you buy something through the links on this page, you're helping me pay for my next adventure—thank you for clicking! Learn more.

What to Do in Lake Como, Italy
Lake Como is one of my favorite places in Italy! It makes the perfect weekend getaway and is less than two hours away from Milan by train. I put together this complete guide on what to do in Lake Como, along with how to get there, where to stay, and what to eat.
Two weeks in Italy is great for exploring the country and even if you only have a couple of days to spare, Lake Como is worth adding to your Italian itinerary. There's a reason I included it on my list of bucket list destinations in Italy.
Lake Como is one of the most beautiful and charming places in all of Italy. After you visit once, you'll want to go back again and again.
Here's everything you need to know about visiting!
A Complete guide to Lake Como, Italy
Lake Como is an alpine lake in Northern Italy surrounded by mountains. Known for its dramatic scenery, it is nestled in the foothills of the Alps and not too far from the border with Switzerland.
The lake is shaped like an upside-down Y with two arms extending south. At the central point of the Y shape is the famous town of Bellagio.
Many of the towns around the lake are upscale resort towns with luxury hotels and villas. There are also smaller but equally charming towns with more affordable hotels and inns.
How to Getting to Lake Como
Lake Como is easily accessible from Milan and other cities in Italy by train and by car.
By Train
Taking the train is a very easy and convenient way to go from Milan to Lake Como. It's a 40-minute ride from Milano Centrale and about an hour from Porta Garibaldi or Cadorna stations.
If you're taking the train from Malpensa Airport, it's a 20-minute ride to Saronno station, where you can get on the train from Cadorna to Lake Como.
I recommend using Rail Europe to book your trains in advance. Or consider getting a rail pass to save money if you'll be traveling by train enough to make it worth it.
Unless you are staying in a larger town like Como or Varenna with its own train station, you will most likely need to take a bus or ferry to reach your final destination.
Bus and Ferry
The bus and ferry timetables change based on the season. Check current routes and timetables for the buses, ferries, and funicular (cable car).
By car
One other option for getting around Lake Como is by car. I absolutely loved driving through Italy and around Lake Como and Lake Garda.
Renting a car is quite a popular choice because it gives you a lot more flexibility than relying on the local buses and ferries, which often run on Italian time (AKA late.)
🚘 Get the best rental car rates with Discover Cars.
However, driving in Italy is not for the faint-hearted, and driving around Lake Como with its narrow twisting roads can be even crazier—particularly in the high season. Most roads are one-way, and traffic can also be an issue. So keep that in mind before you decide to rent a car!
If you do rent a car, most hotels offer free parking for guests. And from there, you can explore Lake Como in other ways. Just be sure to check for ZTLs (restricted traffic zones) before you drive into certain areas.
Day Tour
Another option to visit Lake Como is to take a full-day tour from Milan. This is good if you're short on time or want to see the highlights. They usually go to the main places you want to see. You also get to ride a boat, have a nice lunch, and explore a bit before heading back to Milan on a nice comfortable bus.
Where to Stay in Lake Como
Best value (Where I Stay): Hotel Regina
Best for budget travelers: Ostello Bello Lake Como
Best mid-range hotel: Hotel du Lac
Best luxury hotel: MUSA Lago Como
Best places to stay in Lake Como
I have visited Lake Como twice now, and both times I have stayed in the village of Gravedona on the northern end of the lake. I would have never found this hidden gem if my friend hadn't randomly booked a hotel for us here on my first visit!
If you are looking for a beautiful, tranquil town to spend your time in, Gravedona is a great choice.
This sleepy town is dripping with charm and is the perfect base for exploring the rest of the lake. It's also not very touristy, which is nice during the more crowded summer months at Lake Como.
Best Value: On both of my visits, I stayed at the Hotel Regina, which is the perfect place to stay for almost any traveler: families, couples, friends, etc. It is a pretty affordable, family-owned, spotlessly clean hotel in the perfect location. Most of the rooms have balconies overlooking the lake, and there's a pool along with free bike rentals available to guests.
As much as I loved Hotel Regina (and will stay there again on my next visit!), there are plenty of other highly-rated accommodation options around Lake Como.
Best for budget travelers: Ostello Bello Lake Como
This affordable hostel in the town of Como is the top-rated hostel in the area. Although it's still not particularly "cheap" as far as hostels go, it's a great value for your money in pricy Lake Como.
Bonus: Como is the largest town on the lake and is directly accessible by train.
Best mid-range hotel: Hotel du Lac
This highly-rated mid-range hotel is a great option for travelers who want to splurge a little but not totally break the bank when visiting Lake Como. Hotel du Luc's prime location in the extremely popular town of Bellagio is a big selling point.
Best luxury hotel: MUSA Lago Como
If you really want to splash out on your trip to Lake Como, staying at the iconic MUSA LAgo Como in Sala Comacina is a great way to do so. Every room in this five-star hotel boasts stunning views and a swimming pool that faces the lake.
Tip: If you can stay in Lake Como for a bit longer, check out Plum Guide. It's like Airbnb, but they have a much more strict process for vetting the listings. There are TONS of amazing apartments and houses you can rent around Lake Como with breathtaking views, and many are cheaper than hotels, especially if you're traveling with a group.
Things to Do in Lake Como
There's a lot to do around Lake Como. From visiting charming towns to opulent villas, there is plenty to see and do. Here are a few of the best things to do in Lake Como! If you are staying in Gravedona (or any of the other towns on the lake), you can easily access most of these places via ferry or bus.
Bellagio, Varenna, and Menaggio
These are three of the prettiest towns on Lake Como. If you only have time to visit one, I recommend Bellagio!
While it can get very crowded and touristy during the day, it's very quiet in the morning and evening. Bellagio is known as one of the most beautiful towns in Lake Como.
With narrow, steep cobblestoned streets and breathtaking views around every corner, Bellagio truly looks like a town out of a storybook. You can easily spend a whole day here just wandering the streets and sitting down at a cafe along the lakefront promenade for a long lunch.
Villa del Balbianello
One of the most beautiful villas on Lake Como is Villa del Balbionella. It's famous for its gorgeous terraced gardens overlooking the lake.
It's also famous for being featured in quite a few movies. Star Wars fans will definitely recognize this spot!
To get to the villa, you will need to take the C10 bus to Lenno and follow the signs to walk to the villa. It's about a 20-minute walk from the station to the villa.
Other Villas to Visit in Lake Como
While Villa del Balbionello is my favorite, here are some other villas you can visit:
Villa Monastero
Villa Carlotta
Villa Melzi d'Eril
Go Kayaking
What's a better way to see the lake than from the lake? You can take a kayak tour like this one. They're usually about an hour and a half, and it's a pretty mellow ride.
Go Sailing
If you don't feel like rowing a kayak, you can go sailing in Lake Como. This sailing tour includes Prosecco and Aperitivo while you enjoy the views. And depending on the time of the year, you can even take a dip in Lake Como.
Zip Around On a Vespa
There's nothing more Italian than riding around on a vintage Vespa. Reminder: You will need to bring your driver's license on this tour!
Take a hike
Lake Como is surrounded by mountains, and the higher you go, the better the views. If you like to stay active on your vacations, go on a hike. This tour includes beer tasting at a brewery before the hike up to Mount Resegone, so there's more than just the sunset for you to look forward to!
Eat and Drink
Lake Como has some of the best food I've had in Italy. So if you don't know what to do in Lake Como, eat. To make sure you don't miss out on some of its delicious flavors, try a food walking tour like this one. You'll make at least five stops at local eateries, cafes, wine shops, etc—but don't worry, you'll be able to walk some of it off!
Wander Around
One of the best things to do in Lake Como is to wander around and explore. Strolling around the promenades of the lakefront towns is a lot of fun. And don't forget to stop for gelato as you go!
There are plenty of old churches, hidden alleyways, and gorgeous viewpoints to discover around Lake Como. There are also lots of paths along the lakefront which are great for walking or biking.
Best time to Go to Lake Como
I have been to Lake Como in April and June and found both to be really pleasant.
April is still the off-season, so everything is extremely uncrowded, and you will hardly see any other tourists. The weather can be a little chilly, though.
Early June was still a great time to go in terms of crowds, and the weather was better compared to April.
Lake Como gets more crowded during July and August since it's peak season, but not to the level of other places in Italy—like Venice and Rome.
Lake Como attracts more European tourists than Americans. You will find a lot of visitors from Germany, England, France and other parts of Europe on their summer holidays.
Lake Como Travel Tips
Here are a few more tips for visiting Lake Como:
Learn some Italian before you go.
Fewer people in Lake Como speak English compared to more touristy destinations in Italy. Try to learn a few keywords and phrases in Italian before you go to make communication easier.
Don't miss the last ferry of the day.
If you're visiting a town along the lake and you need to take a ferry to get back to where you're staying, be sure to note when the last ferry of the day leaves (sometimes, it is pretty early). Otherwise, you'll get stuck with a VERY expensive cab ride!
Lake Como is a good place to rent a car.
Yes, there are ferries and buses to get you around the lake, but driving is usually quicker and easier. Most places around Lake Como have free parking as well, making it a great place to explore by car. Whenever I'm in Europe, I always rent from Discover Cars.
Don't base yourself on Como.
The large town of Como, located at the bottom of the lake, is nice but nowhere near as charming as the villages in the central part and the northern end of the lake.
Make plans for Italian time.
Don't try to cram a bunch of activities into one day, especially if you are relying on buses or ferries to get around. Things run on Italian time there, meaning the ferry might be thirty minutes late, and it will just be shrugged off as no big deal.
Lake Como Packing List: Italy Essentials
Here are some commonly forgotten Italy packing essentials for your trip!
Lake Como: Final Thoughts
So there you have it: Lake Como is a fun, breathtaking destination that should definitely be on your bucket list. Enjoy its charming towns, scenic landscapes, lake activities, and food! It's easy to see why celebrities love Lake Como!
So pack your bags, brush up on your Italian phrases, and get ready to explore this gem of Northern Italy.
🩷 Where to next? Check out my complete Italy travel guide.
More Italy Travel Tips
Enjoy your trip! For more Italy travel tips, be sure to read:
Save to Pinterest: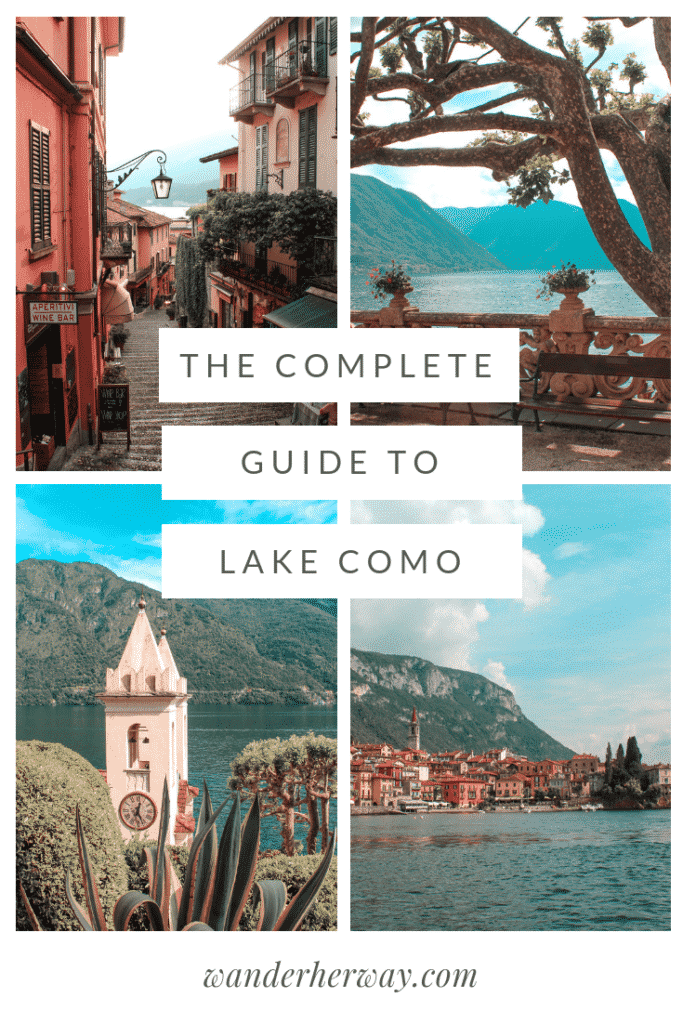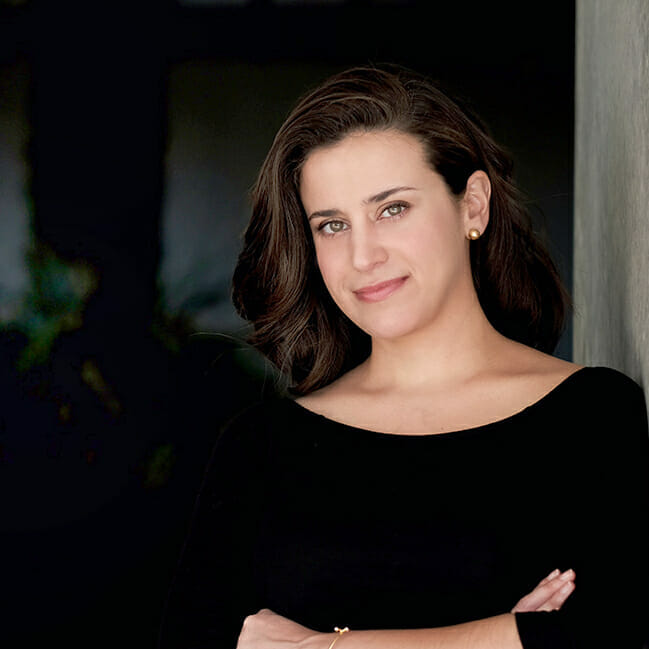 About Denise Cruz
Denise is a marketing executive who escaped corporate to travel the world… twice. A Brazilian native living in the U.S., she's lived in 4 countries and visited 35+ others. After side-hustling her way to financial independence, she curates solo destination guides, slow travel tips, and travel blogging advice on Wander Her Way. When she's not on the road, you can find her in Miami with her dog Finnegan.