How to Make Friends While Traveling
This post is all about how to make friends while traveling.
If you're traveling solo, you might be wondering how to meet people on your travels.
Before I quit my job to travel, I didn't have much experience traveling alone.
Technically, I had moved to Paris when I was twenty for study abroad without knowing a single soul, but that was more living alone than traveling alone, and I quickly met a group of friends at my exchange university that I spent the whole semester with.
Other than that, my only solo trips were a weekend in Copenhagen, Denmark and five days alone in Italy before meeting up with my friend for the rest of the trip. Both of these trips were very isolating and I didn't meet anyone or make friends during them.
But I knew when I quit my job to travel, I wanted to make friends while traveling!
Luckily, it worked out. I made friends, and I had nothing to be worried about. And neither do you! If you're wondering how to make friends while traveling, try these five tips…
1. Stay in social hostels.
One of the easiest ways to make friends while traveling alone is staying in social hostels.
I am not really a hostel person, but I can't deny the social benefits! I stayed in the Selina hostel in Panama City and met a ton of people. I didn't even stay in a dorm, I had a private room, but by hanging out in the common areas and coworking space I instantly met people.
If you're nervous about talking to people, you can seek out other people who are alone (instead of walking up to a big group that's already talking.) Hostels are known for their social atmosphere, and in no time you'll make friends to explore with or grab a meal with.
2. Follow the backpacker trail.
If there is a "backpacker trail" in your destination, chances are, you will meet other travelers by following it. This can be a popular route or popular activities that all backpackers do.
For example, when I was in Guatemala, I took a nine-hour shuttle from Antigua to Lanquin to visit Semuc Champey. This is a super popular backpacker activity, and so literally everyone on my shuttle was doing the same thing and we all ended up talking and hanging out as a group over the next few days once we got there. I even met up with one girl again later on!
You'll meet plenty of people by following the backpacker trail, and this is an especially good option if you want to find people to continue traveling around with.
3. Join an activity.
Another great way to make friends while traveling is by joining some sort of group activity where you can easily meet people. This worked super well for me!
When I first arrived in Guatemala, I took a month of Spanish classes in Antigua and I met so many people this way! There were plenty of other students at my Spanish school and it was so easy to make friends by chatting during our break, or going to cafes after class.
I stayed in touch with a few of my friends and met up with them later when I was back in Guatemala!
Language classes, walking tours, day tours, dance lessons… these are just a few examples of activities you can participate in where it's easy to meet other travelers.
4. Take a group tour.
I had never done a group tour before until my two-week tour of Costa Rica with G Adventures.
You can read my full review of that tour and my opinion of G Adventures right here.
Basically, G Adventures is a group tour company with a focus on adventurous destinations. Due to COVID, it was only me and one other girl on my tour (plus our tour guide!) but we became fast friends and we all got along great. It was honestly such a great experience.
Normally, G Adventures tours have 10-20 other guests so it's easy to make friends!
You can also join group tours that are specifically tailored towards your age group, interests, etc. Some group tour companies to look into are G Adventures, Intrepid Travel, and Contiki Tours.
5. Use social media.
One final way you can make friends while traveling is through social media!
There are plenty of Facebook groups out there for travelers, especially solo female travelers. You can also find expat/traveler Facebook groups for specific destinations. While I have not personally made friends while traveling this way, I know plenty of people who have made connections this way.
If you don't know anyone in a destination, this can be a great way to meet friends.
How to Make Friends While Traveling
This post showed you five easy tips for how to make friends while traveling.
For more travel tips, be sure to check out the following posts:
Save it to Pinterest: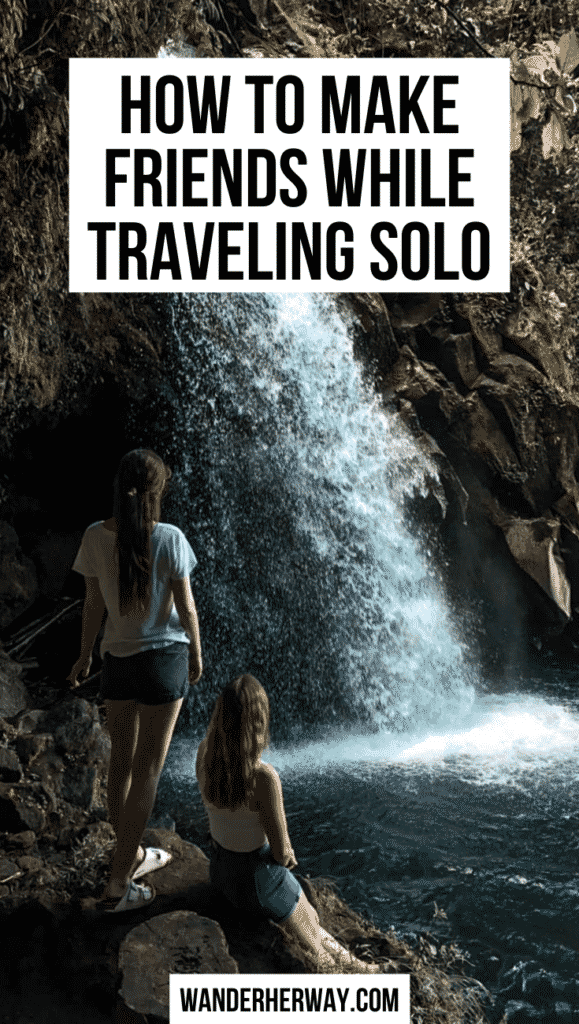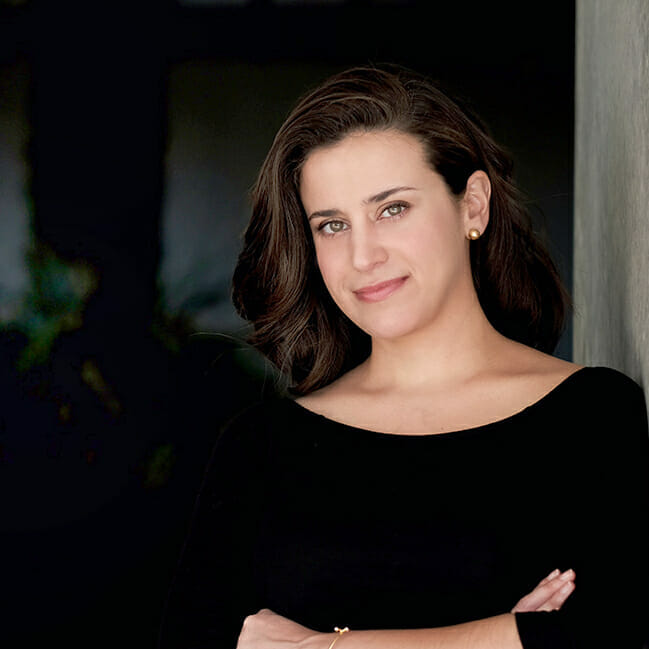 About Denise Cruz
Denise is a marketing executive who escaped corporate to travel the world… twice. A Brazilian native living in the U.S., she's lived in 4 countries and visited 35+ others. After side-hustling her way to financial independence, she curates solo destination guides, slow travel tips, and travel blogging advice on Wander Her Way. When she's not on the road, you can find her in Miami with her dog Finnegan.