G Adventures Review
Are you considering a tour with G Adventures? Here's my honest G Adventures review!
G Adventures is a group tour company that describes themselves as having a focus on "small group, sustainable, adventure travel." They have been running tours for more than 30 years and currently offer tours on all seven continents.
I'm going to talk about my personal experience with G Adventures this year, as well as whether I recommend them to other travelers.
I did a 16-day Costa Rica Adventure tour with G Adventures and it was the first time I had ever done a group tour, and I wasn't sure what to expect.
Here's my honest review of my experience with G Adventures and whether I recommend them!
Who Are G Adventure Tours For?
First of all, let's talk about the target audience for G Adventures.
G Adventures tours are a good option for a variety of travelers. As a whole, I would say they are more focused on adventure travel and more standard accommodations (not super budget or super luxury.)
However, they do offer different categories of tours, with some of them being tailored toward specific age groups, interests, or travel styles. The categories for tours are:
Classic Tours
National Geographic Journeys
18-to-Thirtysomethings Tours
Wellness Tours
Active Tours
Marine Tours
And a few more! You can see all their categories here on their website.
The Classic Tours is a great option for anyone. From what I gather, the National Geographic Journeys typically attract older travelers or families and are more luxurious, while the 18-to-thirtysomethings tours are obviously for a younger crowd and more basic.
If you have a specific interest, like wellness or outdoor activities, you can choose a tour that is more heavily focused on those aspects and incorporates them into the itinerary.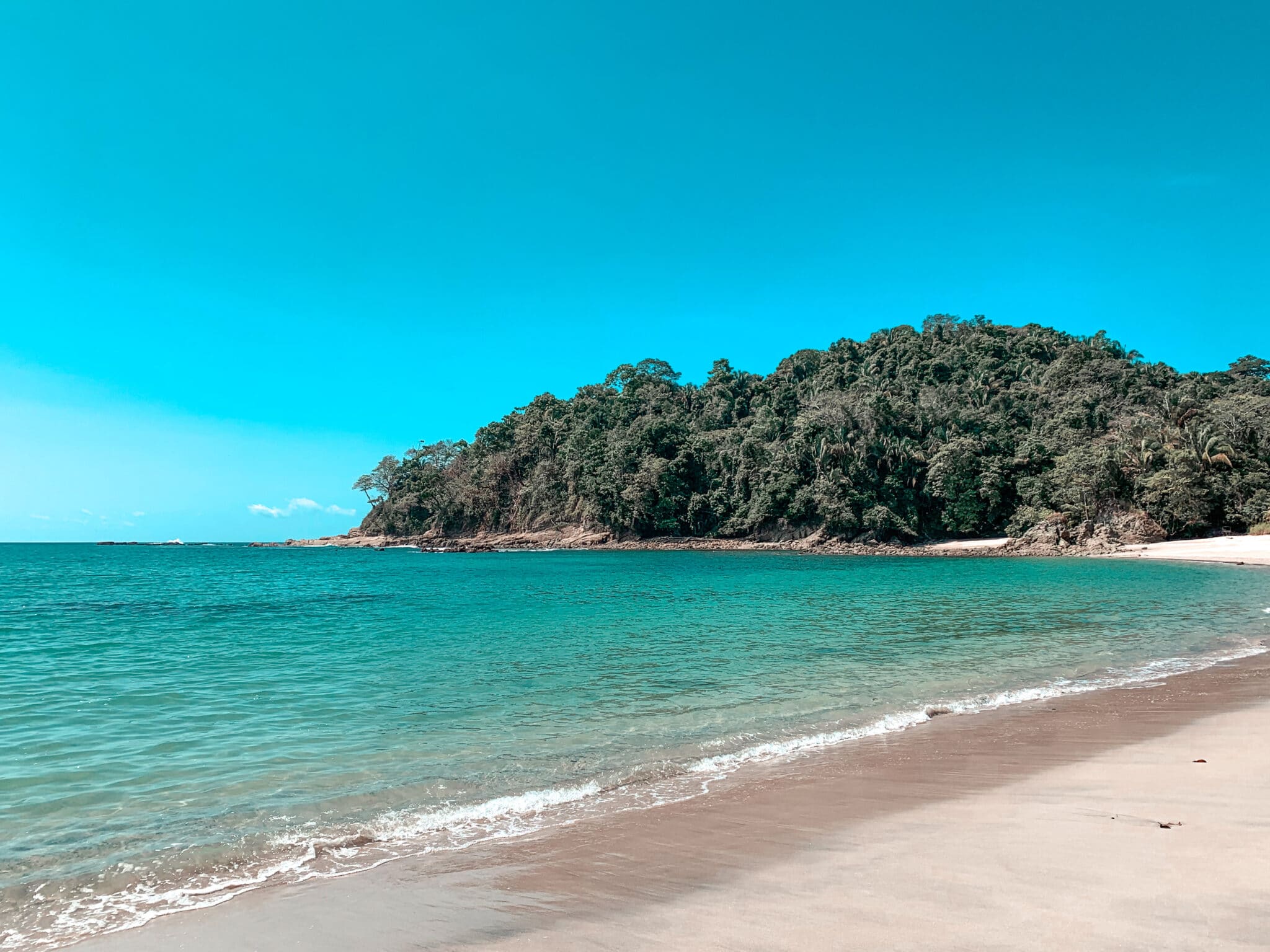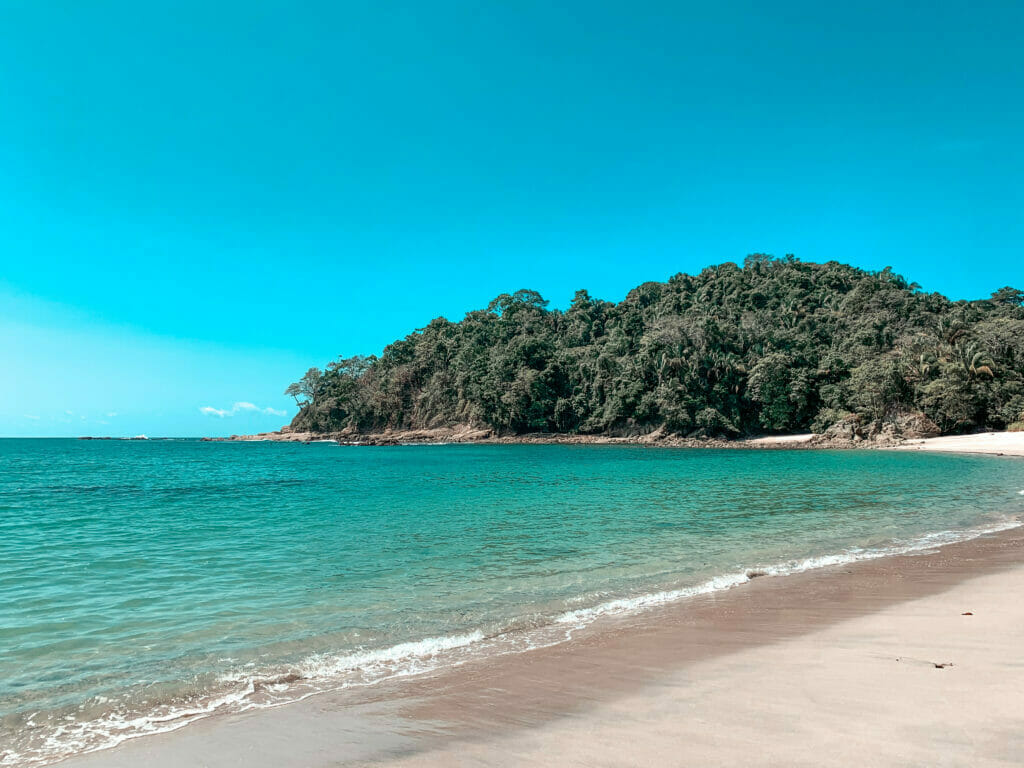 My G Adventures Cost Rica Tour Experience
I did the G Adventures 16-day Costa Rica Adventure tour in February 2021.
This was obviously an interesting time to be traveling because of the pandemic, and so there ended up only being me and one other girl on their tour (along with our guide!)
More on their COVID policies and cancellation policies further down!
I really enjoyed this experience because we basically had a private tour. Obviously, this isn't the norm, and on a typical tour, you can expect to have 10-15 other travelers.
However, you can also book a private group tour with G Adventures (for example, if you just want it to be you and your family or a group of friends and no strangers.)
On this tour, we visited the following destinations:
San Jose, Costa Rica (1 day)
Puerto Viejo, Costa Rica (2 days)
Tortuguero, Costa Rica (2 days)
Sarapiqui, Costa Rica (2 days)
La Fortuna, Costa Rica (3 days)
Monteverde, Costa Rica (2 days)
Manuel Antonio, Costa Rica (2 days)
San Jose, Costa Rica (1 day)
We enjoyed adventurous activities like waterfall rappelling, ziplining, surf lessons, a catamaran cruise, nature walks, hiking to a waterfall, a jungle boat safari, and so much more.
Costa Rica is famous for its biodiversity, and we saw plenty of animals like monkeys, sloths, toucans, caimans, crocodiles, frogs, and more in the wild!
The Costa Rica Adventure tour is one of their Classic Tours.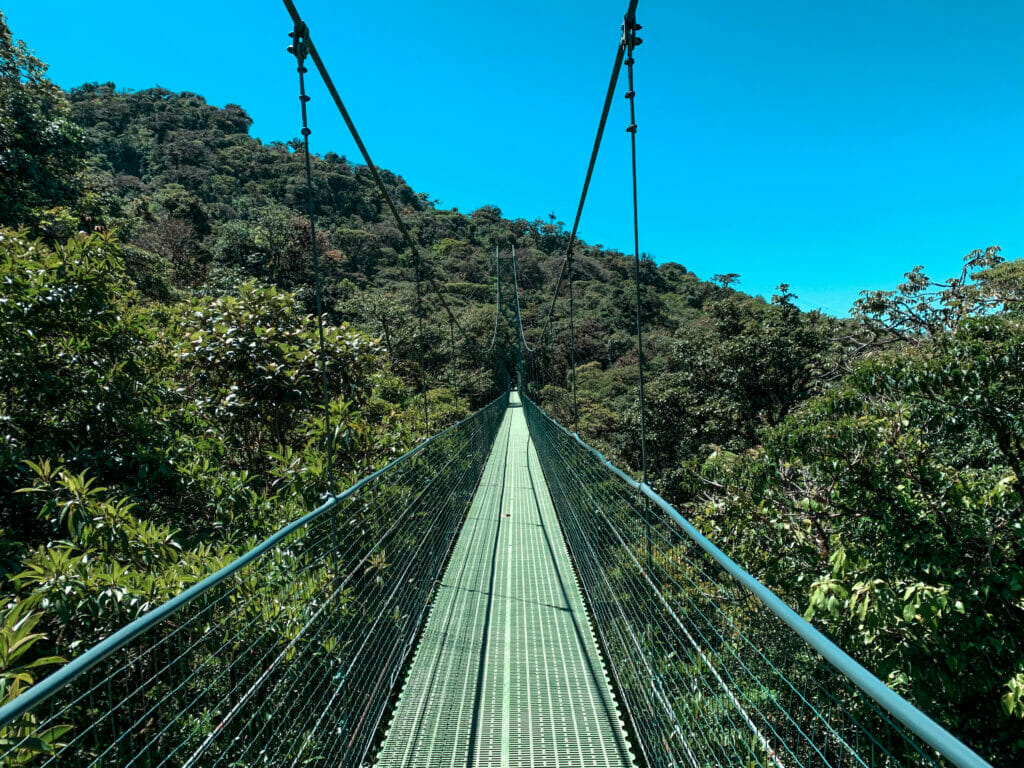 Highlights of My Tour
Honestly, I enjoyed almost everything about my tour with G Adventures. The whole time I was on my tour, I was thinking of how glad I was that I did it!
Some of the main highlights for me were…
The price
I thought the price for this tour ($1,600 when I went) was fair and worked out to about $100 per day. This included hotels, transportation, some activities, and some meals.
I did spend an extra $750 on food and activities that weren't included in the tour.
Overall, I felt like this is the amount I would have spent even if I had traveled independently since Costa Rica is the most expensive country in Central America. It was well worth it not to have to worry about planning the logistics myself, which I normally have to do as a solo traveler.
Our guide
Our guide (or CEO as G Adventures calls them) was great!
Having a local Costa Rican guide was really nice and helpful, and I felt like I experienced more of the country than I would have on my own. Our guide was also super fun and friendly and since we had such a small group it just felt like traveling with another friend!
Again, it was also nice to have someone who dealt with all the logistics and organization, meaning I didn't have to worry about anything for the entire two weeks of the tour
The ease of the tour
Going off of what I said above, it was nice to be on a tour where I didn't have to worry about planning or arranging anything myself. I had never done an organized tour like this before, but I would definitely do it again because it was such a fun, seamless experience.
If you don't enjoy planning trips but want a vacation that's more active and adventurous than just sitting in an all-inclusive resort somewhere, G Adventures tours are a great option.
As a solo traveler, I normally do ALL the planning for trips myself, and it can get exhausting. So one of the best parts of this tour was not having to worry about any of that.
Our itinerary
I felt like I really got to see the highlights of Costa Rica on this itinerary!
It was a mix of beaches, jungle, and mountains. We saw so much wildlife and got to do so many cool activities.
Although we only spent 2-3 days in each place, it felt like enough time and never felt rushed. I definitely would not change anything about the itinerary for this trip.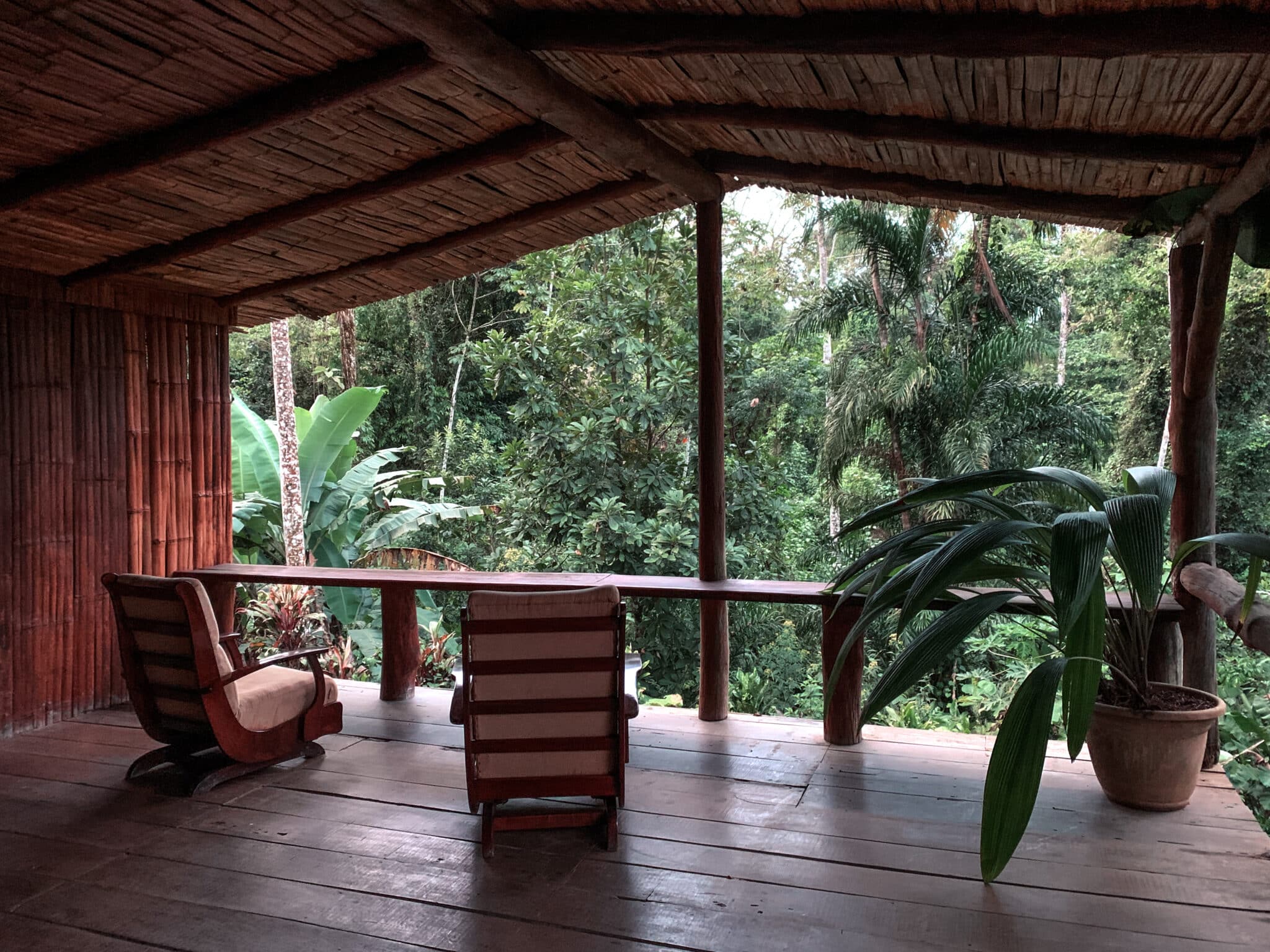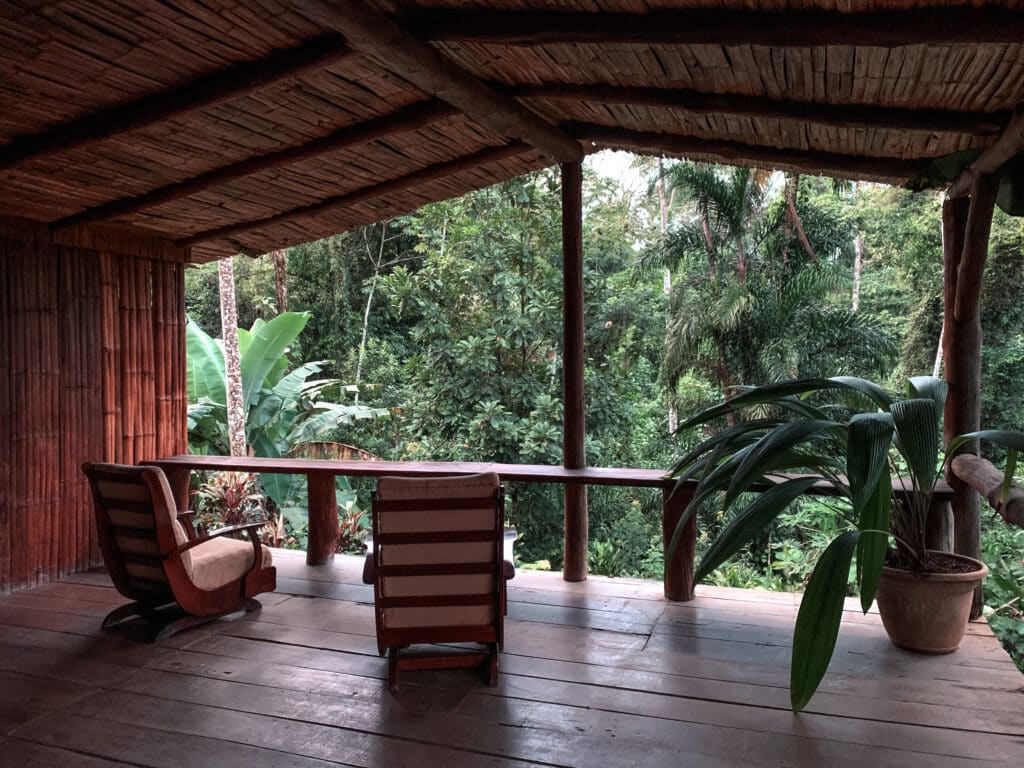 Lowlights of My Tour
Honestly, I only had one disappointment on my tour, and that was the accommodations.
When I booked my tour, I hadn't done much research into the accommodations, but I knew I was booking the "Standard" service level (out of Basic, Standard, and Upgraded) and we would be staying in 3 star hotels described as "comfortable tourist-class accommodations" on this tour.
I've stayed at plenty of great 3-star hotels (and even 2-star hotels) around the world, but the quality of accommodation on my Costa Rica tour left me pretty disappointed.
Out of all seven places we stayed on this tour, I would not recommend a single one.
Some of the issues at our hotels included…
Lack of amenities (no hand towels, washcloths, shampoo, or even soap…)
No air conditioning in several places
WiFi that barely worked or didn't work at all
Non-working appliances (lamps, etc.)
Lizards, spiders, ant infestations, and other bugs…
I was just really unimpressed with the accommodations on this tour, and it would definitely make me hesitate to book a standard service-level tour with G Adventures again.
I would probably book an Upgraded service level tour instead or do extensive research on all of the accommodations first if I was going to do Standard.
Overall, while this was definitely the biggest drawback, I still highly enjoyed my tour. The accommodations on this particular tour might not even bother you, depending on how picky you are when it comes to where you stay. I'm definitely on the more picky side!
I also can't speak for the hotels on any other G Adventures tour since this is the only one I've done.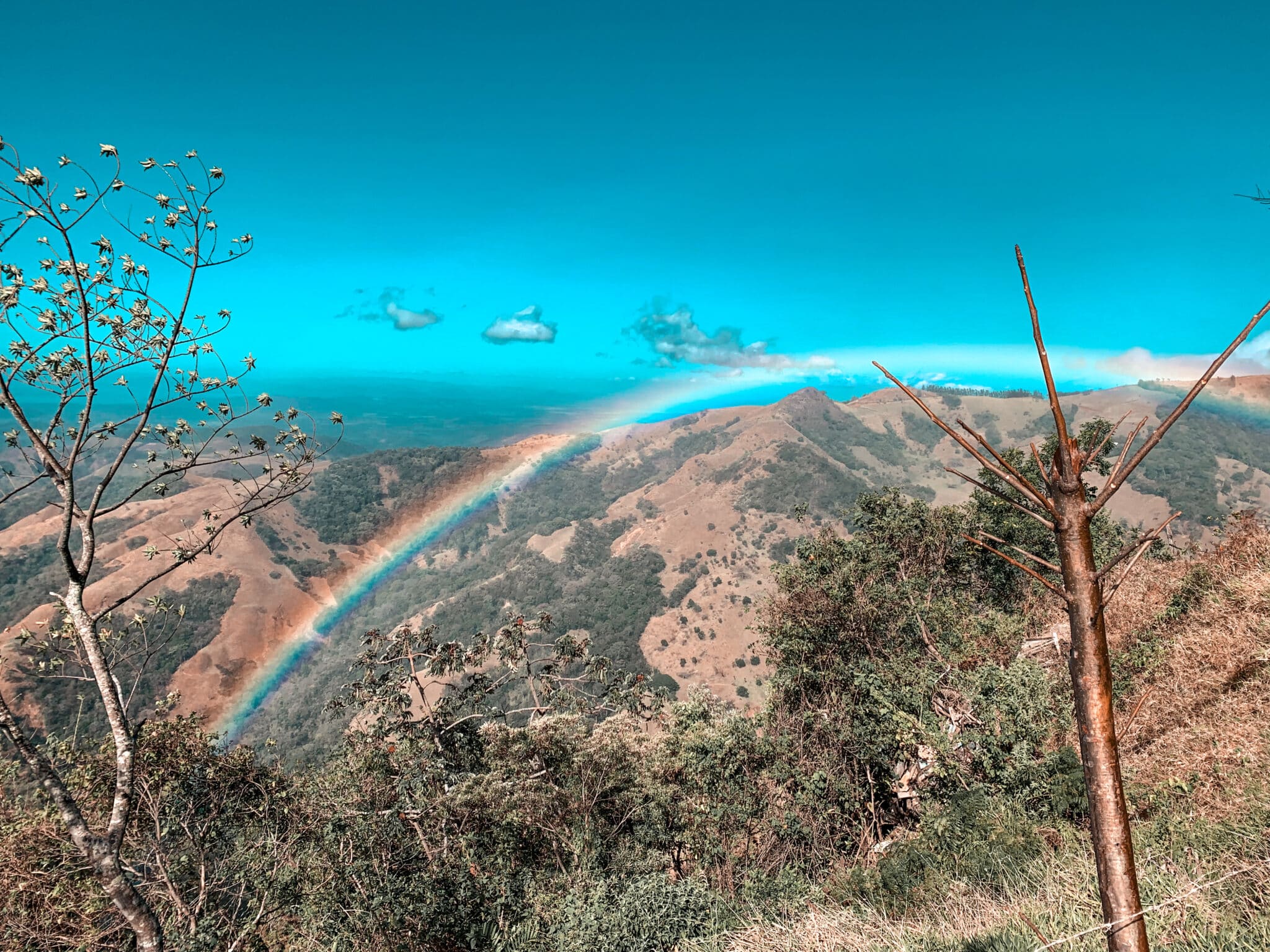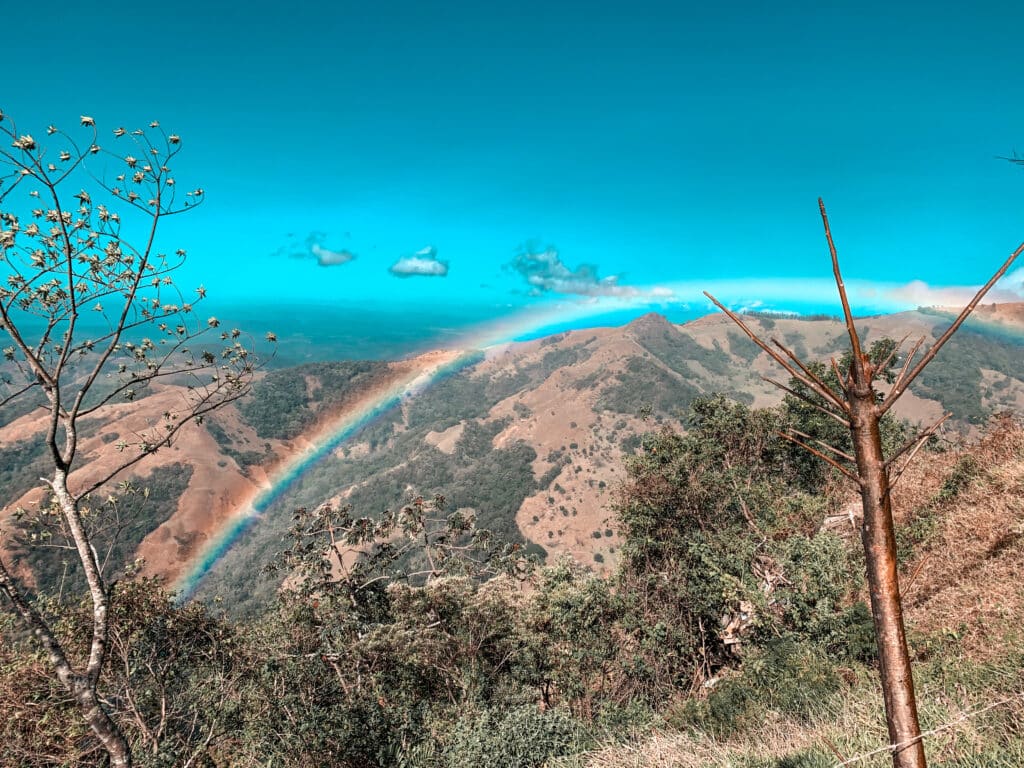 G Adventures Cancellation Policy
G Adventures Book with Confidence policy allows you to cancel or reschedule your tour up to 45 days prior to departure. It's a pretty flexible policy that makes it a no-brainer in terms of booking ahead.
And during the pandemic when travel plans and restrictions were constantly changing, G Adventures introduced a flexible cancellation policy that allowed you to cancel and rebook your tour up to 14 days prior to departure. This gave you maximum flexibility when booking a tour. It's not so relevant now, but I appreciated this policy back then.
Would I Recommend G Adventures?
Yes, I would definitely recommend G Adventures.
Even though I was pretty disappointed with the accommodations on my tour, I overall still REALLY enjoyed the experience, and I'll be reminiscing on this trip for a long time to come!
This trip was a major highlight of my months in Central America.
If you're looking for a group tour option that's not too expensive and is guaranteed to be an adventure, G Adventures is the perfect choice for you.
I hope you found these G Adventures review helpful!
Ready to book? Click here to explore all G Adventures tours!
Read Next: The Perfect Two Week Costa Rica Itinerary
Save it to Pinterest: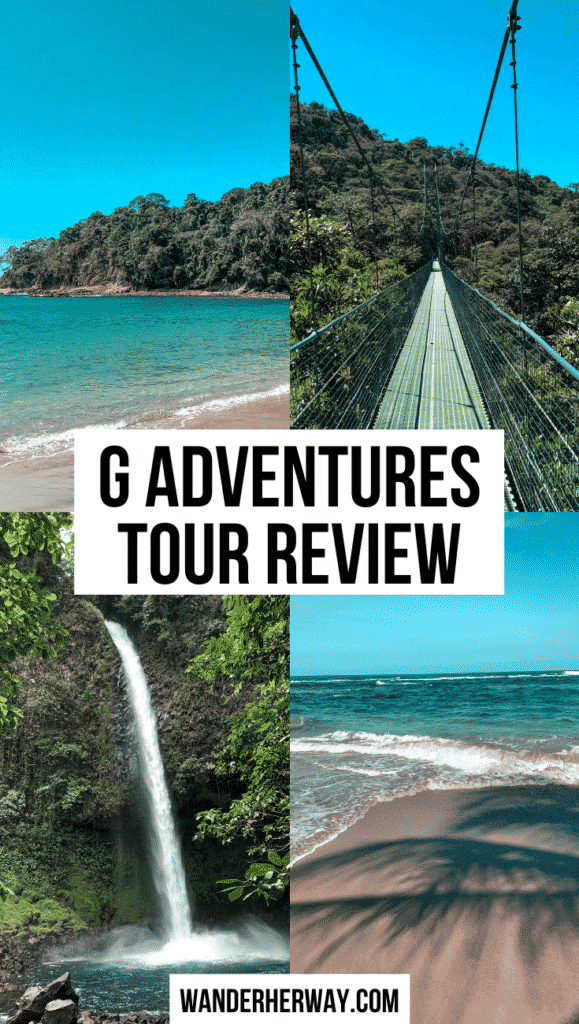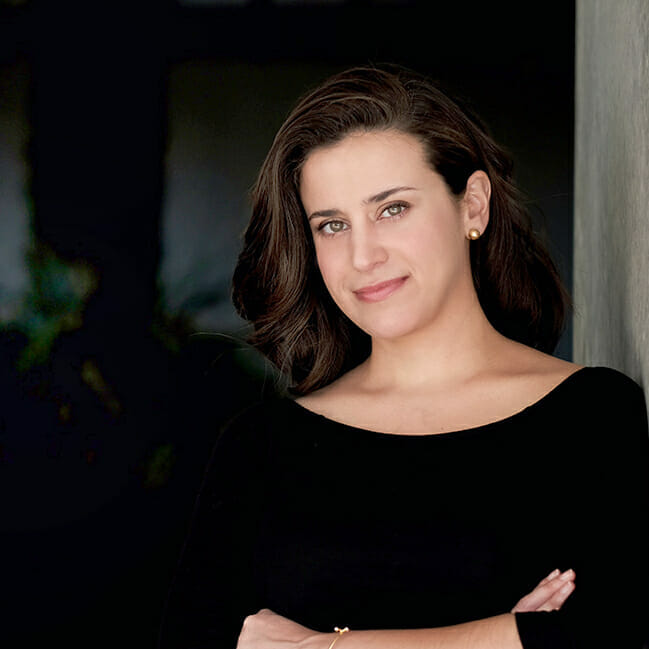 About Denise Cruz
Denise is a marketing executive who escaped corporate to travel the world… twice. A Brazilian native living in the U.S., she's lived in 4 countries and visited 35+ others. After side-hustling her way to financial independence, she curates solo destination guides, slow travel tips, and travel blogging advice on Wander Her Way. When she's not on the road, you can find her in Miami with her dog Finnegan.