The Best Tips for Studying Abroad
This post is all about the best tips for studying abroad.
Studying abroad was the best experience I had during college. I was able to live in Paris and attend a university there as an exchange student. Those are some of my favorite memories!
This post is all about my best tips and advice for college students who are planning to study abroad soon. These are some of the biggest mistakes I made, some of the things that I did right, and other helpful tips for your study abroad!
Related: 10 Things No One Tells You About Studying Abroad
1. Plan for study abroad as early as possible
Towards the end of freshman year, I decided I wanted to study abroad during my sophomore year spring semester. Right away I started planning. Over the summer, I found the program I wanted to do and researched all the details about it. I went ahead and booked my flight and even lined up an apartment I found on Airbnb. Then once school started back in the fall, I applied for my program and was accepted to it. Finally, in the months leading up to my departure, I obtained the student visa I needed and locked down some other details like registering for classes.
Planning ahead is crucial because there are a LOT of details you will need to take care of before you study abroad. I recommend that you start planning at least six months in advance of when you plan to leave so you have time to get everything done.
2. Start saving as early as possible!
Studying abroad can be expensive, so once you've decided when and where you are going, it's a good idea to start saving up. Although I had scholarships and a grant to help me pay for my study abroad, I knew I would still need money for my apartment, food, traveling around Europe, etc.
I worked over the summer to save money and then I was lucky enough to get a part-time internship in the fall that allowed me to save even more before I left in January.
Some great ways for college students to save for study abroad are: babysitting, tutoring, working an on-campus job, getting an internship, waiting tables/bartending, and selling your old stuff. Plan out how much money you'll need per month for your study abroad, and then aim to save that much in the months leading up to your departure.
Related: 10 Things to Stop Buying to Save Money for Travel
3. Research financial aid
Without scholarships and grants, my study abroad would not have been possible. In addition to a scholarship and grant I received every semester at college, I was able to secure two other special scholarships just for studying abroad.
Talk to your university's financial aid office or your study abroad advisor to find out about potential scholarships and grants you could apply for. There are national scholarships you can apply for like the Gilman Scholarship, which is available to all college students in the United States. However, you'll have a better shot at getting funding if you apply to smaller scholarships such as ones offered by your university or ones offered only to students traveling to specific regions/countries.
Related: How to Afford Study Abroad
4. Learn the local language
I firmly believe that you should study abroad in a country where English is NOT the main language spoken. So many Americans go to England, Ireland, Australia, etc. to study abroad but at that point why not just stay in the U.S.? If at all possible, I really recommend going somewhere a little more "foreign" for your study abroad.
If you don't speak a foreign language already, that is totally okay. Most study abroad programs offer foreign languages classes from the beginner level up, so you can take classes and learn once you get there. Staying with a local family in a homestay is another great way to learn the language and experience local culture while on your program.
5. Get a local SIM card
Once you're on the ground for your program, you will want to purchase a local SIM card as soon as possible. My study abroad was the first time I had traveled long-term outside the U.S. and I figured I could just do what I always did when going abroad: turn off my cell data and just use WiFi.
That did NOT work well for me! While it's fine for short trips, if you're going to be living in a foreign country for a few months to a year, you WILL need a local phone plan.
Since using only WiFi didn't cut it for me, I soon ended up wasting money by making a few emergency phone calls and using data while I was abroad. I would have saved hundreds of dollars if I had just gotten a local SIM card when I arrived in France. Now, I always research local phone plans and purchase a local SIM card when I travel.
6. Get a debit card and credit card you can use abroad
This is another HUGE mistake I made on my study abroad. I had an American Express credit card with no foreign transaction fees, but I couldn't use it very often because AmEx isn't widely accepted in France. Instead, I was forced to use my debit card for most purchases, and I got hit with a foreign transaction fee every time! I also got hit with a fee every time I used an ATM to withdraw cash.
Now, I ALWAYS travel with my Charles Schwab Visa debit card. You can open a free checking account with Charles Schwab and they will send you a debit card that you can use all over the world with no foreign transaction fees. You can also use it at any ATM around the world and they will refund your ATM fees at the end of the month. It's a total lifesaver! When I signed up, they also had a promo going where you got $150 free just for opening your account.
You can sign up for the card now and get $100 free when you deposit $1,000!
In addition to the Charles Schwab Visa debit card, I also recommend having a credit card you can travel with that doesn't charge any foreign transaction fees.
7. Make friends with the locals
Another one of my big mistakes while studying abroad was not making friends with many local students. I made friends from all over the world, but we were all still exchange students and stayed kind of isolated from the regular students at my university. In retrospect, I wish I had spent more time connecting with the French students in my classes, many of whom were Paris natives, because I bet I could have had some amazing experiences around Paris with them!
Related: How to Make Friends While Traveling
8. Don't book your flight home right away
When I booked my flight to Paris, I got a one-way ticket because I wasn't sure what date my program ended yet. This kept my return date flexible and I recommend that everyone does the same thing. Why? Because a lot of people end up wanting to stay for a while after their study abroad program ends and do some more traveling. I wasn't able to do this because I got a summer internship which I had to come back to the U.S. for, but I wish I could have stayed.
You never know what opportunities will come up before the end of your program, so keep your return flight flexible until you've decided what you want to do!
Related: 25 Smart Ways to Save Money on Travel
9. Get your visas sorted well in advance!
If you need a visa for your program, make sure to research all the details and obtain it in advance! Talk to the study abroad advisor at your university if you're unsure about what that you need.
Despite all my study abroad planning, I overlooked the fact that I needed a student visa for France until less than two months before my departure! Luckily I lived in a city with a French embassy and I was able to schedule an appointment and get mine pretty quickly. It still caused a bit of stress that could have easily been avoided if I had gotten my visa in advance.
10. Document your time abroad
Your study abroad will fly by and soon you'll be back home wondering where the time went! Documenting your time abroad, whether by keeping a journal or writing a blog, will help you preserve the memories for a lifetime. Take lots of photos too, even of the mundane "everyday" things you encounter! I made a scrapbook for my study abroad when I got back, and I love being able to look back on all of my memories from that wonderful time. 🙂
Related: How to Start a Travel Blog for Beginners
More Study Abroad Tips
I hope you found these tips for studying abroad helpful. Enjoy your time abroad!
For more study abroad tips, be sure to read…
Save it to Pinterest: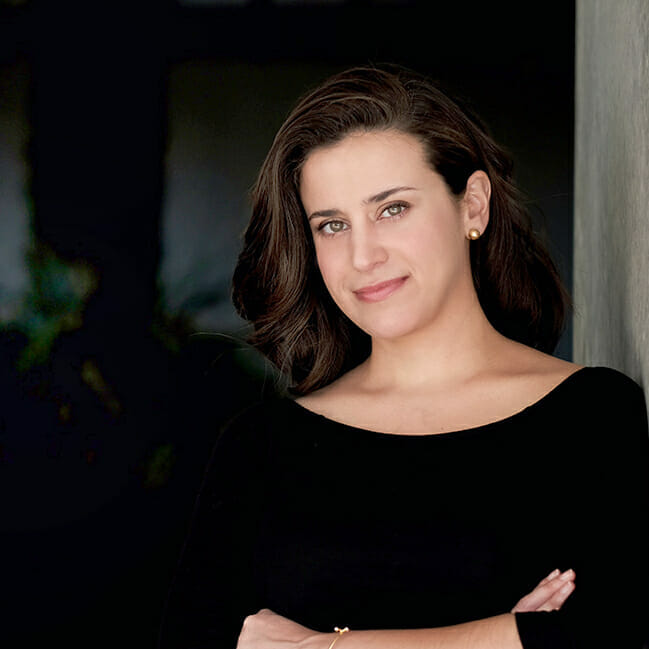 About Denise Cruz
Denise is a marketing executive who escaped corporate to travel the world… twice. A Brazilian native living in the U.S., she's lived in 4 countries and visited 35+ others. After side-hustling her way to financial independence, she curates solo destination guides, slow travel tips, and travel blogging advice on Wander Her Way. When she's not on the road, you can find her in Miami with her dog Finnegan.