Top 10 Things to Do in Copenhagen, Denmark
If you buy something through the links on this page, you're helping me pay for my next adventure—thank you for clicking! Learn more.

The Best Things to Do in Copenhagen
Recently I spent some time in Copenhagen, Denmark. I was surprised at all the city had to offer, from art and design to history and culture. There are so many unique things to do in Copenhagen that you will never be bored!
Here are 10 of the best things to do in Copenhagen:
1. Nyhavn
Nyhavn is probably the most famous street in Copenhagen and for good reason. This picturesque, pedestrian-only thoroughfare runs along a canal by the harbor and is lined with colorful 17th and 18th century houses. It's the perfect place to stroll around at sunset or relax at a cafe.
2. Christiansborg Palace
This palace is not actually home to royalty: it houses the Danish Prime Minister's office, the Parliament, and the Supreme Court. What's worth visiting is the tower at the top of the palace that gives you a sweeping view of the whole city. And the best part is, it's free to visit! (Your wallet will be thanking you because most everything else in Denmark is expensive!)
Make sure to get there early because a long line can form as there's limited space at the top of tower. You take an elevator to the top so no stairs necessary. 🙂
Hours: Tuesday to Saturday: 11 AM to 9 PM / Closed Monday
Price: Free
3. Louisiana Museum
The Louisiana Museum of Modern Art is not actually in Copenhagen but it's worth making a day trip to visit! This is a really impressive art museum in a beautiful location right on the edge of the Øresund Sound which separates Denmark and Sweden.
When I went, they had the Yayoi Kusama Infinity Mirrors exhibit, along with plenty of other cool exhibits. There's also a nice restaurant overlooking the water.
To visit the museum, just take the train from Copenhagen Central Station to Humlebaek. The journey takes around 30 minutes and costs DKK 103.5 (about $15.) From the station in Humlebaek, the Louisiana Museum is just a short walk away.
Hours: Tuesday to Friday: 11 AM to 10 PM / Saturday and Sunday: 11 AM to 6 PM / Closed Monday
Price: DKK 125 for adults (~$20) and DKK 110 for students (~$17)
4. The Little Mermaid
Inspired by the fairytale from Hans Christian Anderson, this little statue of The Little Mermaid sits on the edge of the harbor in Copenhagen. It's one of those things on every "must-visit" list for the city but there's actually not much to it – it's just a really small bronze statue by the water. However, it's still worth a visit to snap a photo and enjoy the pretty gardens you have to walk through to get to it.
5. Rosenborg Castle
This is a really pretty castle that houses a museum with the Danish Crown Jewels. Admission to the castle isn't free, but access to the beautiful gardens is. I spent quite a while wandering around the gardens at Rosenborg Castle, along with the Botanical Garden right across the street.
Hours: Check Rosenborg Castle hours online (they change seasonally)
Price: Gardens: Free / Castle: DKK 110 for adults (~$17) and DKK 90 for students (~$14)
6. Freetown Christiana
Freetown Christiana is an independent neighborhood in Copenhagen that was formed by squatters in the 1970s at some old military barracks. Now, it's an independent society within the city filled with art galleries and organic cafes. It's open to the public to visit and it's definitely a weird and interesting place to walk around, but don't take out your camera because photography is against the "rules" in Christiana.
7. Tivoli Gardens
Sadly I did not actually make it here during my trip to Copenhagen, but I would love to go back so I can visit! Tivoli Gardens is one of the oldest amusement parks in the world and has been in continuous operation since 1843. This is a great place to go with kids!
Hours: Sunday to Thursday: 11 AM to 11 PM / Friday and Saturday: 11 AM to 12 AM
Tickets: Buy tickets in advance for Tivoli Gardens
8. Amalienborg Palace
This is the palace in Copenhagen where the Danish royal family actually lives! The most fun thing you can do here is watch the changing of the royal guard at 12 PM every day. I just happened to stumble upon it one day and it was one of my favorite things I saw in Copenhagen!
What amazed me about this palace was how it was so open to the public. Unlike Buckingham Palace in London, there are no gates blocking off the palace from the general population.
There's also a museum at this palace, but I did not go inside.
9. Kronborg Castle
Located about 45 minutes outside of Copenhagen by train, Kronborg Castle is the famous castle that inspired Shakespeare's play Hamlet. If you visit the castle during the summer, you can even catch an outdoor performance of the play on the castle grounds!
To get there, just take the train from Copenhagen Central Station to Helsingør. It costs DKK 108 (~$17) and takes around 45 minutes. From the station, it's a 15 minute walk to the castle.
Hours: Check Kronborg Castle hours online (they change seasonally)
Price: DKK 90 for adults (~$14) and DKK 80 for students (~$12.50)
10. Botanical Garden
As I mentioned earlier on this list, the Botanical Garden is located right across the street from the gardens at Rosenborg Castle and they are also worth a visit while you're in Copenhagen! There is a beautiful greenhouse built in 1874, along with miles of walking paths open to the public.
Hours: Open every day 8:30 AM to 6 PM (April through September) and 8:30 AM to 4 PM (October through March)
Price: Free
If you're looking for more on Denmark, check out my other posts:
Save it to Pinterest: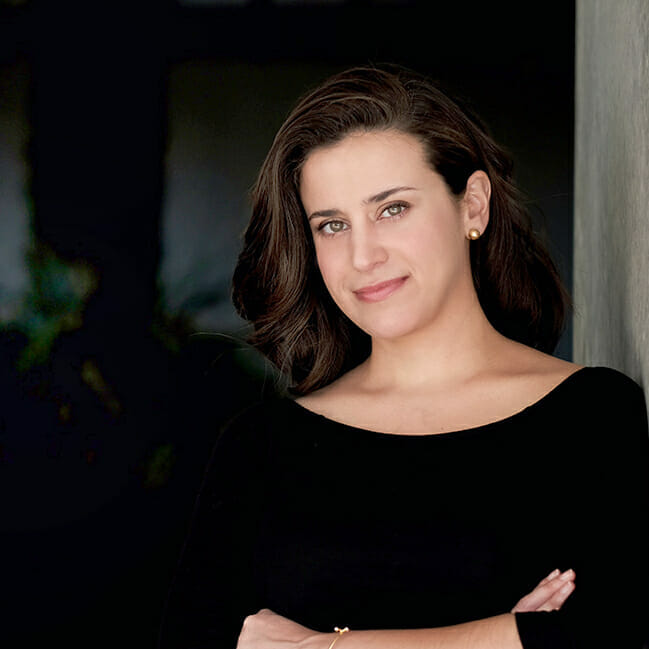 About Denise Cruz
Denise is a marketing executive who escaped corporate to travel the world… twice. A Brazilian native living in the U.S., she's lived in 4 countries and visited 35+ others. After side-hustling her way to financial independence, she curates solo destination guides, slow travel tips, and travel blogging advice on Wander Her Way. When she's not on the road, you can find her in Miami with her dog Finnegan.