What Not to Do in Italy
This post is all about what NOT to do in Italy. Want your trip to Italy to go smoothly? Here are some of the most common Italy mistakes that tourists make that can be easily avoided.
Note: One of the biggest mistakes you can make on ANY trip is not getting travel insurance. Travel insurance gives you peace of mind and protection in case of any type of travel disaster: medical issues, stolen passport, lost luggage, canceled trip, and so on. I recommend World Nomads for short trips and SafetyWing for extended travel.
11 Tourist Mistakes: What NOT to Do in Italy
Here are the top 10 travel mistakes to avoid on your trip to Italy…
1. Not validating your train ticket
For many regional trains in Italy, you must validate your train ticket after purchasing it before you can board the train. This isn't always clearly communicated and it can be hard to find the validation machine, so take a look around and see what other people are doing first.
Typically, there will be a little validation machine in the station that you put your ticket into so it can stamp it. Be sure to do this before boarding the train because if you forget to do it and a conductor checks your ticket, you can be charged an expensive penalty.
2. Accepting a "free" gift on the street
This is one of the most annoying tourist scams out there, and it occurs all over Europe. However, it's especially common in Italy. I have seen it most frequently in Rome, but you should be on the lookout for this scam in any of the major tourist spots around the country.
What happens is this: A man will come up to you and offer you a "free" gift like a rose or a bracelet. However, once you accept it, he will demand payment for his "gift."
When you see these people, just ignore them and keep walking to avoid getting into an uncomfortable situation. Super annoying but easily avoidable.
3. Buying bottled water
Italy has some of the cleanest and most drinkable water in the world. You can even fill your water bottle up from any public fountain or water spigot!
Because of this, there's really no reason to waste money on buying bottled water during your trip to Italy. I just keep a water bottle with me at all times and fill it up with tap water.
If you'd like an extra-safe option, I recommend the LifeStraw self-filtering water bottle. It's a reusable water bottle that automatically purifies any water you put into it.
This is also great for traveling to places that aren't Italy where the water isn't as clean!
4. Waiting in line for tourist attractions
During peak season, wait times for popular attractions can be up to two hours long!
The good news is almost all the most popular museums, churches, and historical sites in Italy have skip-the-line tickets you can purchase online in advance.
Here are some popular skip-the-line tickets and tours that I recommend:
In most cases, it doesn't cost any extra to pre-purchase tickets online. In other cases, the only way to skip the line is to buy a tour.
But trust me, even if you do pay a bit more for advance tickets and tours, you'll be incredibly glad you did it as you walk past the mile-long line with your fast-track ticket or tour guide!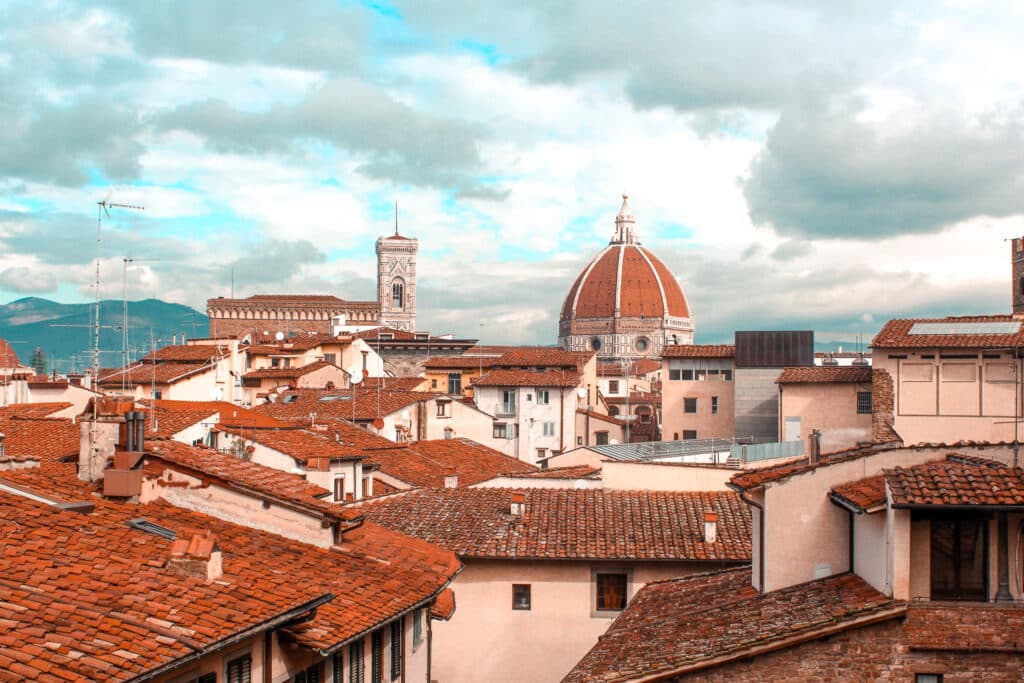 5. Tipping
Tipping servers is not a customary practice in Italy, and all servers are paid a regular living wage so they do not rely on tips to survive like they do in the US.
If service is excellent, you can round up a couple euros on the bill to show your appreciation, but it is not expected or necessary. Some restaurants will add in a gratuity to your bill, so if you want to leave a tip, double-check that to make sure you don't tip twice.
The exception to this is if you take any tour in Italy— you should always tip your guide, since many do actually work for tips only.
6. Buying fake souvenirs
Whether you want some Italian leather boots in Florence, or some Murano glass tableware in Venice, be sure you check the authenticity of your souvenirs before you buy them.
Many shops, especially in the touristy areas of cities, will claim to sell "real" Italian souvenirs, but if you look closely, you'll notice "Made in China" stamped into the back.
Even if it says "Made in Italy" it might still be a knockoff. For example, real Murano glass will always be made in Venice.
Do your research on where to buy authentic souvenirs before you go so you won't get ripped off.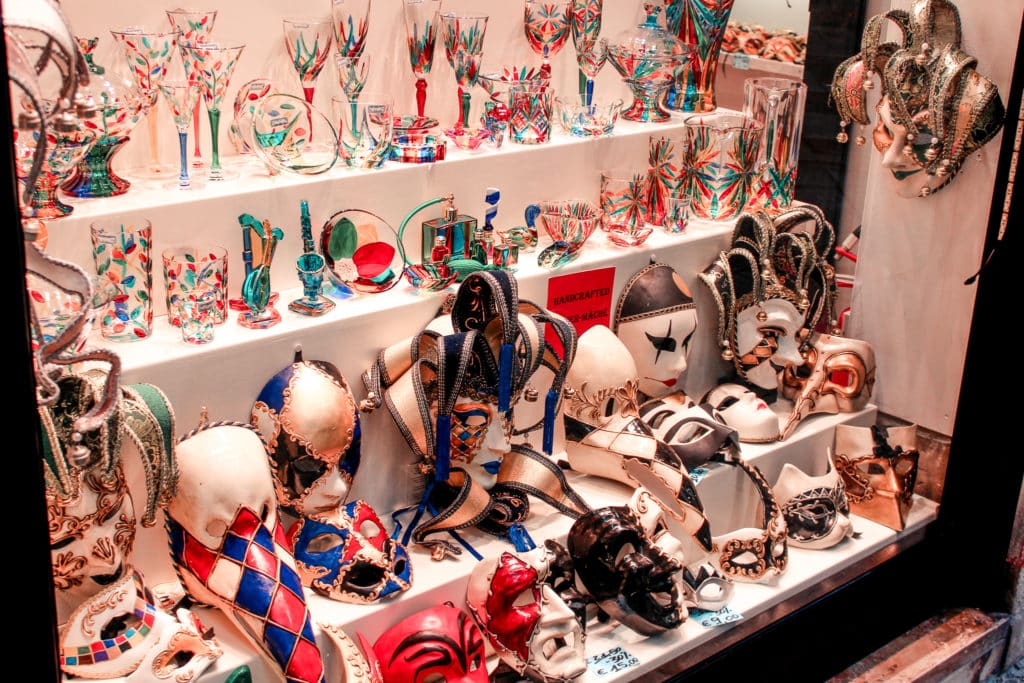 7. Paying for public restrooms
In major tourist hotspots like Venice, Florence, and Rome, most public restrooms will charge you up to three euros just to use them. And they are almost always disgusting!
Instead, go into a cafe or bar on a non-touristy side street and order an espresso at the bar. This is usually only one euro and you'll be able to use their cleaner, private restroom.
8. Not learning any Italian
Yes, many Italians in the hospitality industry speak at least some English, but that doesn't mean it's okay to not even attempt to learn the local language. Don't be that annoying American tourist.
It's polite to learn basic greetings and phrases in Italian, like hello, good morning, goodbye, please, and thank you and use them while you're there.
While it may not be totally necessary in many of the more touristy places, it's always appreciated.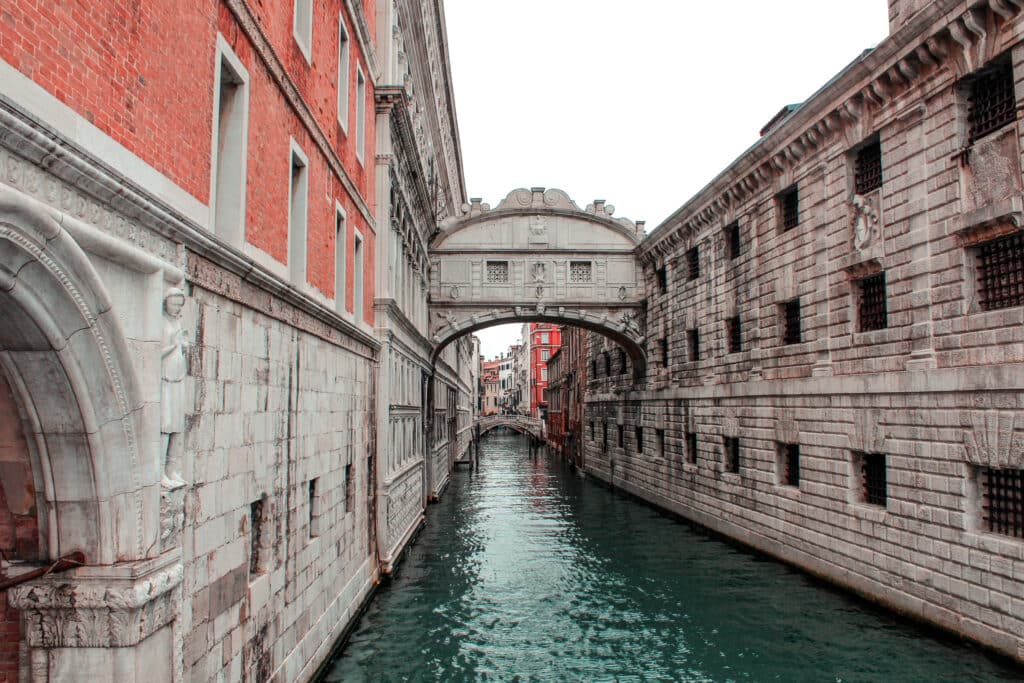 9. Being disrespectful
The amount of misbehaving tourists you'll see in Italy, especially during peak season, is pretty gross. This goes without saying for most people, but just be respectful while traveling in Italy.
Some of the most common offenses I noticed were tourists literally throwing their trash on the ground instead of walking a few hundred feet to find a trashcan, tourists being loud and disrespectful in churches, and large groups sitting in the middle of public streets/bridges/stairs and blocking the way.
These behaviors were especially prevalent in places like Venice, Florence, and Cinque Terre, which are already struggling massively with overtourism.
Just be respectful, clean up after yourself, and mind how much space you're taking up. It's pretty simple, but you'd be surprised how many people don't follow these basic rules while traveling.
10. Over-scheduling your trip
If your vacation time is limited, you might be tempted to cram your itinerary with as many cities and activities as you can to make the most of your trip to Italy.
However, this will just lead to burn out and not fully enjoying the Italian experience.
Give yourself more than one day in every city that you visit, and try not to schedule more than a few activities for each day. Build in some down time to just relax.
I've created a perfect one-week Italy itinerary, and if you have more time, check out my two-week Italy itinerary.
11. Driving into ZTLs
ZTLs, or Zona a Traffico Restritto, are areas in historic city centers and tourist areas where only authorized vehicles can enter. Even if you accidentally ended up in one, you might still end up with hundreds of Euros worth of fines.
So before you begin your road trip in Italy, learn more about ZTLs and how you can avoid them.
Wrap-up: Italy Travel Mistakes
That's it! These are the most common Italy travel mistakes to avoid.
Now that you know what NOT to do in Italy be sure to have fun and enjoy your trip!
🩷 Where to next? Check out my travel guide to Italy.
For more posts about travel in Italy, be sure to read the following:
Save it to Pinterest: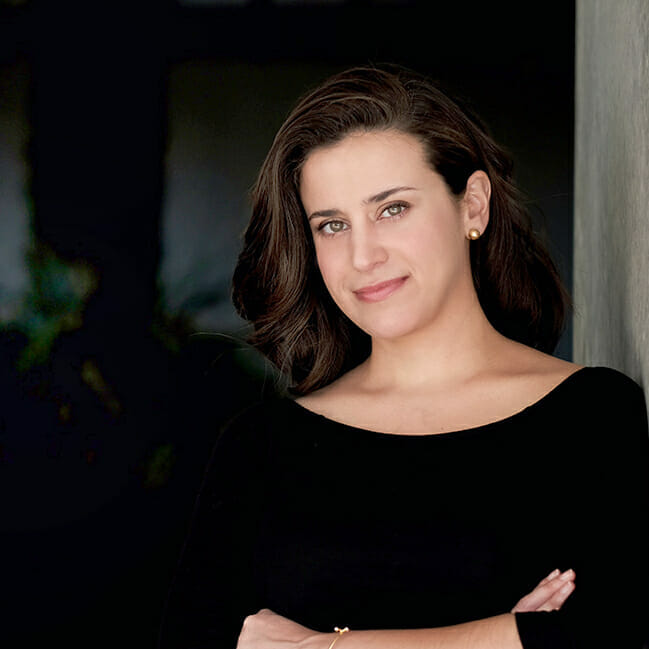 About Denise Cruz
Denise is a marketing executive who escaped corporate to travel the world… twice. A Brazilian native living in the U.S., she's lived in 4 countries and visited 35+ others. After side-hustling her way to financial independence, she curates solo destination guides, slow travel tips, and travel blogging advice on Wander Her Way. When she's not on the road, you can find her in Miami with her dog Finnegan.