15 Extremely Helpful Airport Tips to Make Travel Easier
If you buy something through the links on this page, you're helping me pay for my next adventure—thank you for clicking! Learn more.
Airport Tips You Need to Know for Your Next Trip
This post is all about the best airport tips. Traveling is fun, but getting through the airport can be an exhausting and hectic experience sometimes.
Since I worked for a big firm, I spent a LOT of time in airports traveling for my job. In fact, there have been a few months where I was flying for work every single week!
With all the time I've spent at airports, I've picked up quite a few helpful tips along the way.
So here are 15 awesome airport tips to help make your travel experience better!
1. Bring your own snacks.
Avoid paying super-steep airport prices for snacks by bringing your own with you! Some of my favorite snacks to bring with me for flights are popcorn, fruit leather, energy bars, and trail mix.
🥜 See more airplane snack ideas for long flights.
2. Pack an empty water bottle.
I always bring an empty water bottle with me in my carry-on luggage so I can fill it up once I get through security.
Most airports have water bottle refill stations or at least a water fountain you can use. This will help you save money instead of buying an overpriced water bottle at the airport.
This refillable water bottle is perfect for travel because it comes with a filtering straw that makes water from anywhere safe to drink!
3. Check in for your flight in advance.
Be sure to check in for your flight online 24 hours in advance so you don't have to wait in line once you get to the airport. This can also be a great way to grab a good seat assignment if you weren't able to select your seat when you booked your ticket.
Another incentive to check in for your flight before you arrive at the airport: Some budget airlines are now charging extra if you wait to check in with an agent!
4. Wear socks
Some airports make you take your shoes off when going through security, especially in the US. To avoid standing barefoot on the dirty airport floor, make sure to wear socks! They will also come in handy for keeping your feet warm on your flight.
5. Dress in layers for your flight
On a similar note to above, dress in layers to stay comfortable while at the airport and on your flight. Airports and airplanes can either be extremely cold or extremely hot and usually there's no happy in-between so wearing layers will help.
6. Bring a portable charger
Not all airports have convenient outlets or charging stations while you're waiting at the gate, so be sure to bring a portable charger with you! I take this portable phone charger everywhere I go and it has been a lifesaver when I'm traveling.
7. Pack your laptop in an easy to reach place
You will have to take your laptop or any other large electronics out of your bag when going through security. To avoid having to dig through your bag while waiting in line, make sure to pack your laptop or any other electronics in a side pocket of your luggage with easy access.
For frequent business travelers, you may also want to get a carry-on suitcase with a laptop compartment. This makes it a breeze to reach for your laptop at the airport!
8. Take a photo of your parking space
If you'll be parking at the airport, make sure to take a picture of your parking space and any helpful signage or numbering that will help you find it again when you return.
There's nothing worse than returning from a vacation only to be unable to remember where you parked your car, leading you to wander around the airport parking garage for an hour!
9. Take a photo of your checked luggage
On the off chance that your checked luggage gets lost, having a photo of it in addition to your luggage receipt can make it much easier to locate.
10. Pack hand sanitizer
Airports and airplanes are a mecca for germs, so pack a travel-sized hand sanitizer wherever you go. I like this hand sanitizer because you can easily clip it to your backpack or purse.
11. Research sleep spots
If you'll need to spend the night in an airport because your flight was delayed or you have a long layover, check out this website for the best and worst sleeping spots in most airports around the world.
Sleeping in the airport is never fun, but you can make it a little more comfortable if you plan in advance and know the best places to go.
12. Keep and pack hotel toiletries in carry-on
Every time you stay at a hotel, bring extra travel-sized toiletries home with you. Then any time you travel with only carry-on luggage, you'll have a collection of TSA-approved toiletries to pack.
(And bonus, you won't need to buy your own shampoo/conditioner as often!)
13. Put a colorful ribbon on your luggage
If you're checking luggage, tie a colorful ribbon on the handle of your suitcase to make it stand out so you can find it quickly in the sea of similar luggage on the conveyor belt.
14. Go left at security
Studies have shown that people naturally veer right, so when you reach a security checkpoint, head to the line furthest to the left and you just might save a few minutes waiting in line.
15. Have a designated airplane outfit
Choose a comfortable outfit and make it your designated outfit for air travel. (I always wear leggings, a loose, lightweight hooded sweatshirt, and a coat if I'm going somewhere cold.)
If you have a designated outfit, you won't be scrambling for something to wear on the day of your flight and you'll always be comfortable at the airport and on the plane.
16. Invest in Global Entry
Having Global Entry has improved my airport experience a million times over.
If you are a frequent flyer (or even fly just 3-4 times per year) then Global Entry is worth the cost. Global Entry includes TSA Precheck, which allows you to skip the general security line and go through the faster TSA Precheck line (where you don't have to take off your shoes or take your electronics out of your suitcase.)
When traveling internationally, you can also go through to an expedited customs line upon returning to the US. Global Entry costs $100 and is good for five years. If you just want TSA Precheck, you can get that for $85 and it's good for five years.
My company paid for my Global Entry, but I would absolutely spend my own money on it. Some travel credit cards will also cover your Global Entry fee.
I hope you enjoyed these helpful airport tips!
For more travel tips, be sure to check out these posts:
And to find the absolutely best deals on flights, I always recommend using Skyscanner.
If your travel dates are flexible, you can use their advanced search feature to find the cheapest travel days. And if you don't have a particular destination in mind, use Skyscanner's "Everywhere" search function to find the cheapest places to go from your city!
✈️ Find your flight with Skyscanner.
🛎 Get your hotel with Booking.com or hostel with Hostelworld.
🏠 Rent a unique home or apartment with Plum Guide and VRBO.
🚘 Rent a car with Discover Cars.
🏰 Book tours and excursions with Get Your Guide or Viator.
☂️ Get travel insurance from SafetyWing.
📱 Avoid roaming fees with eSIM card from Airalo.
🌋 Go on an adventure with G Adventures.
Save it to Pinterest: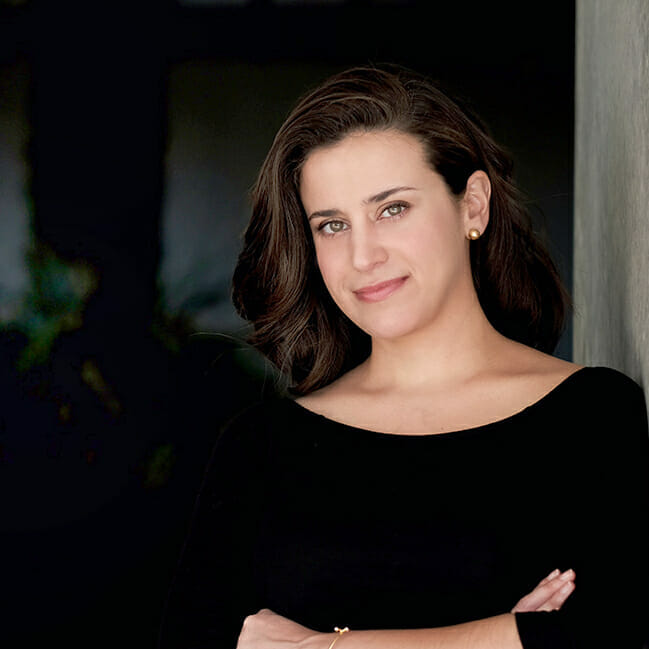 About Denise Cruz
Denise is a marketing executive who escaped corporate to travel the world… twice. A Brazilian native living in the U.S., she's lived in 4 countries and visited 35+ others. After side-hustling her way to financial independence, she curates solo destination guides, slow travel tips, and travel blogging advice on Wander Her Way. When she's not on the road, you can find her in Miami with her dog Finnegan.