A Guide to Casco Viejo in Panama City
If you buy something through the links on this page, you're helping me pay for my next adventure—thank you for clicking! Learn more.

Casco Viejo Travel Guide
Casco Viejo is a historic neighborhood in Panama City, Panama. You'll find cobblestone streets, palm trees, and colorful colonial buildings in this compact neighborhood.
Once on the brink of falling into disrepair, Casco Viejo has seen a ton of investment and restoration in recent years to revitalize it, making it a tourist hotspot filled with restaurants, cafes, and luxury hotels, along with plenty of original historical sites.
I spent 10 days in Panama City, basing myself in Casco Viejo.
Originally, I had hoped to travel around more of the country, but during my time in Panama that was not possible due to COVID so I got to know the city (and Casco Viejo) very well.
Casco Viejo one of the most popular places for tourists to stay, and allows you to easily explore the nearby sights while being in close proximity to other parts of the city as well.
Here's everything you need to know about visiting Panama City's Casco Viejo…
How Long to Stay
How long do you need in Panama City? You could easily explore all of Casco Viejo in two days. It's a very small neighborhood so everything is within walking distance.
Although I spent 10 days in Panama City, I would say that is "too long" for the average visitor. If you're going to be traveling to other destinations in Panama, I would say to spend a couple days in Panama City staying in Casco Viejo first. If you only have time for a short trip, you can easily combine a couple days in Panama City with a couple days in the nearby San Blas Islands.
Of course, if you want to stay for longer, you can! There are plenty of Airbnbs in Casco Viejo that are perfect for long-term stays, and it's a great place to base yourself if you're working remotely.
Where to Stay
Casco Viejo is definitely one of the best neighborhoods to stay in on your visit to Panama City. You can easily explore Casco Viejo on foot, while other neighborhoods are just a short drive away. (And you'll never pay more than $3-$5 for a taxi or Uber in the city.)
Here are some of the best places to stay in Casco Viejo:
American Trade Hotel: One of the most luxurious hotels in Panama City is American Trade Hotel. This chic and polished hotel is located in the heart of Casco Viejo.
Las Clementinas: This is another luxury boutique hotel in Casco Viejo that is apartment-style and will make you feel like you're living like a local while in Panama!
Selina Casco Viejo: For more of a budget option, Selina is a great choice. This stylish yet affordable hostel has dorms and private rooms, along with a rooftop pool.
I personally stayed at Selina while I was in Panama City and would definitely recommend it.
Where to Eat
Casco Viejo is full of trendy restaurants and cafes. Just be aware that if you eat anywhere in this neighborhood, it will be pricy and you're going to be paying a premium!
Outside of Casco Viejo, you can find food for a lot cheaper. That being said, I tried lots of great places in Casco Viejo. Here are some of my favorites:
Nomada Eatery: Burger restaurant (delicious veggie burger!) and weekend brunch
Beauty and the Butcher: Another cool burger place (with a good veggie burger too)
Gatto Blanco: Delicious pizza and a nice rooftop seating area
Mahalo Snack Bar: A cute restaurant with smoothies and healthy food
Cafe Coca-Cola: Long-standing local restaurant with basic but good meals
Fonda Lo Que Hay: Popular place with creative takes on traditional Panamanian food
If you want to find more affordable food, just head down Avenida Central away from Casco Viejo and there are plenty of restaurants and bakeries that are much cheaper.
Things to Do
Here are some of the best things to do while in Casco Viejo:
Take a walking tour. As I have mentioned several times, Casco Viejo is quite compact and you can easily see everything on foot. Taking a walking tour is a great way to get acquainted with the area when you arrive, and learn all about the neighborhood's history.
Panama Canal Museum. While you can't actually see the Panama Canal from Casco Viejo. you can learn all about this modern wonder of the world at the Panama Canal Museum.
Watch the sunset from a rooftop. There are no shortage of rooftop restaurants and bars in Casco Viejo. Grab some dinner and watch the sunset over the city!
Museo de la Mola. This is a small museum located in Casco Viejo that focuses on art and textiles created by the Guna, a people group indigenous to Panama. The museum showcases molas, the textile art they create that is known for its bright colors and intricate geometric patterns.
Try a raspao for dessert. These fresh snow cones are popular in Casco Viejo and you can buy one on the street. This is the perfect sweet treat to cool down with on a hot day!
Things to Know
Here are a few tips to know before you go…
Panama is expensive. It's by far the most expensive country in Central America, along with Costa Rica. And you'll pay even more in Casco Viejo because it's touristy.
It's easy to get around. One thing that's not expensive in Panama City is transportation. It will typically never cost more than $3-$5 to get from Casco Viejo to anywhere else in the city.
Avoid the hottest part of the day. Walk around the old city early in the morning or after 5 PM once it cools down, and escape the mid-day heat by taking a break in a museum or your hotel's pool.
Wear sunscreen. Along similar lines as above, it gets extremely hot in Panama City and you don't want to get burnt while walking around and exploring!
It's known for its nightlife. During the day, it's mainly tourists in Casco Viejo, but in the evenings a lot of locals come to the neighborhood to have dinner, go to the bars, etc.
Final Thoughts
Casco Viejo is one of the coolest neighborhoods in Panama City, and you will have a great time there. Even if you only have a couple of days, you should be able to experience a lot.
Enjoy your trip to Panama City!
Save it to Pinterest: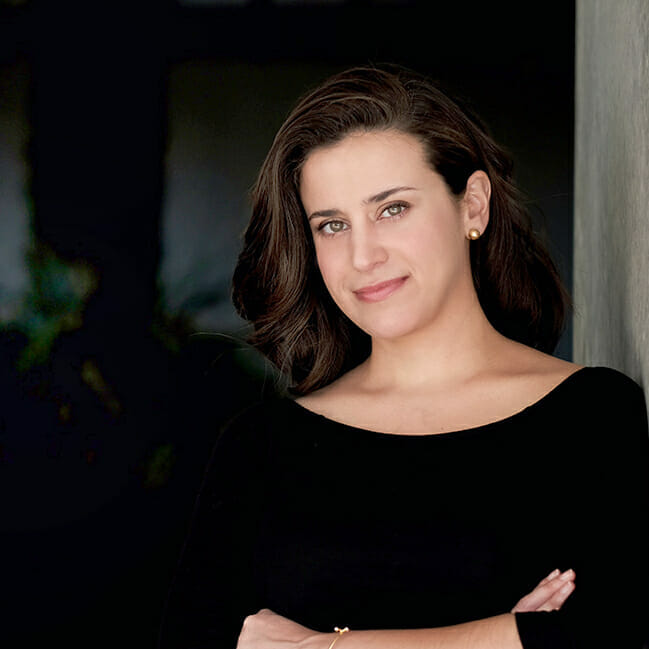 About Denise Cruz
Denise is a marketing executive who escaped corporate to travel the world… twice. A Brazilian native living in the U.S., she's lived in 4 countries and visited 35+ others. After side-hustling her way to financial independence, she curates solo destination guides, slow travel tips, and travel blogging advice on Wander Her Way. When she's not on the road, you can find her in Miami with her dog Finnegan.