Ultimate NYC Bucket List
Looking for the best things to add to your NYC bucket list?
Here are 75+ things you need to do in New York in your lifetime!
Whether you're just visiting New York on vacation or you live here, these are the best activities to add to your New York bucket list to make the most out of this city.
There's a reason New York is known as "The City That Never Sleeps." Even if you never slept and did something new every day, you'd never run out of things to do in New York!
Something is always going on and you can always find some cool new experience to try.
As a native New Yorker, here are my top suggestions for the ultimate New York bucket list:
Activities Bucket List
There are so many things to do in New York, it's impossible to get bored!
Here are some of the best activities around the city to add to your NYC bucket list.
Tip: If you're a tourist visiting New York for a limited amount of time, consider getting the New York Pass. You get access to dozens of attractions for one discounted price, and it can save you a ton of money when checking items off your NYC bucket list. Read my full review of the New York Pass here.
Go to an observation deck. Between the Empire State Building and the Top of the Rock, my vote is for the Top of the Rock because you'll be able to actually see the iconic Empire State Building against the skyline. I also recommend going at sunset for the best views!
Rent rowboats in Central Park. Spend the afternoon paddling away on The Lake after you rent a rowboat from the Loeb Boathouse in Central Park.
Have a picnic in Central Park. The perfect outdoor activity for a nice day!
Ride the Staten Island Ferry. It's free and will take you from downtown Manhattan to Staten Island, offering amazing views of the city and the Statue of Liberty along the way.
Take a boat cruise around Manhattan. There are plenty of sightseeing cruises available, but my favorite (and go-to activity when showing people around New York) is an architecture yacht cruise.
Climb the Vessel. This gleaming modern sculpture in Hudson Yards is a must-visit.
Stroll across the Brooklyn Bridge. At 1.1 miles in length, walking across the Brooklyn Bridge on its pedestrian-only path is a great activity for a nice day.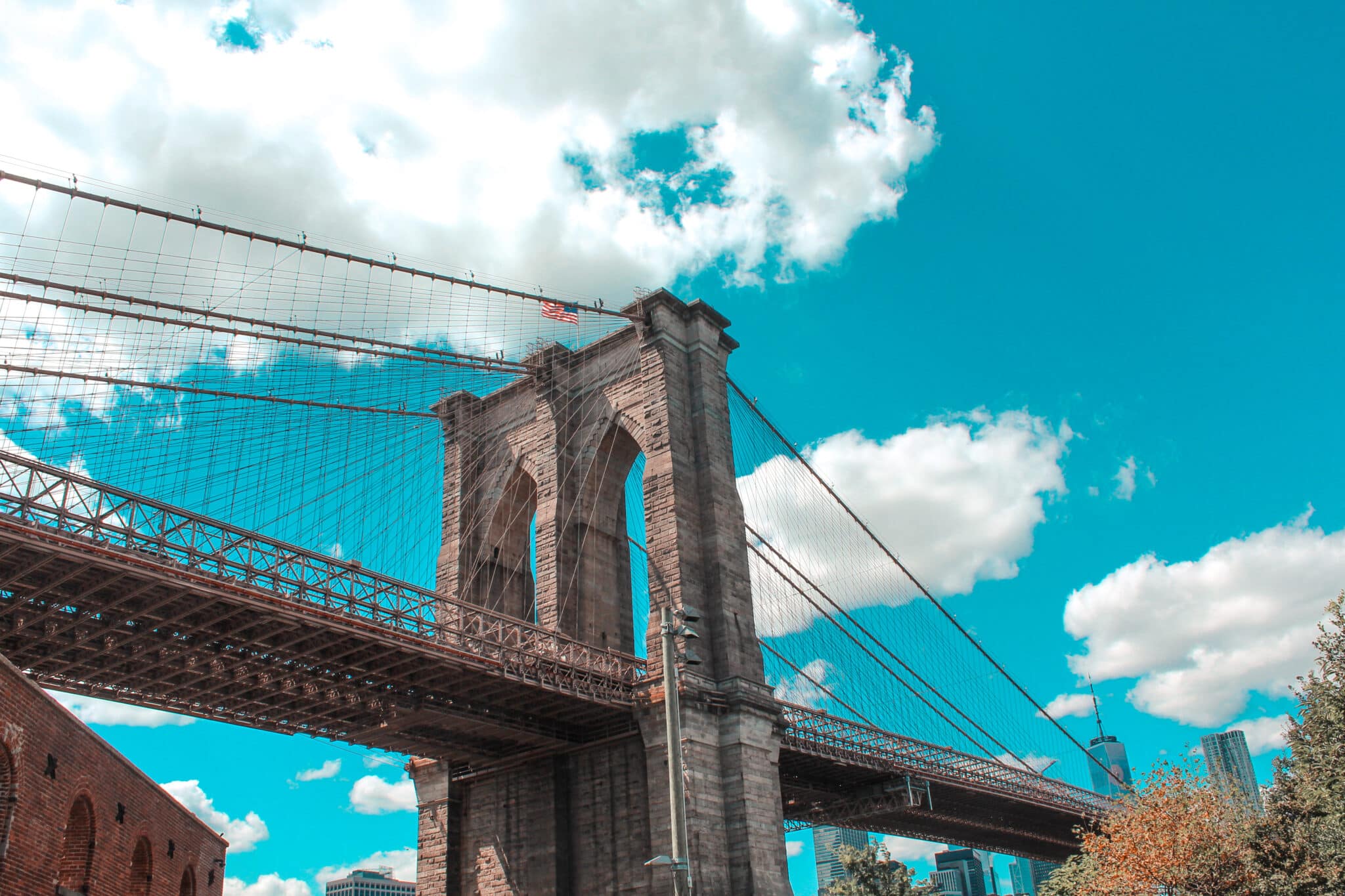 Visit Roosevelt Island. For the cost of a subway ride, you can take the Roosevelt Island Tram high above the East River to this small, quirky island next to Manhattan.
Go on a weekend trip. Here are 30+ easy NYC weekend getaways.
Take a Gossip Girl tour. Fans of the TV show will love being able to sit on the steps of the Met, see the New York Palace, and take in other filming locations around the city.
Wander through Times Square. Although I typically go out of my way to avoid Times Square, I do have to admit that there's no place like it on Earth! For first-time visitors to New York, wandering through Times Square at any time of a day is a must-do experience.
Walk the Chelsea High Line. Strolling this 1.5-mile long green space on old elevated train tracks offers a unique view of the city and is a great way to spend a pleasant afternoon.
Pay your respects at the 9/11 Memorial and Museum. This somber memorial is dedicated to the lives lost in the September 11, 2001 terrorist attacks in New York.
Explore by bike. It's easy and cheap to rent a Citi Bike to explore New York!
Go to a rooftop bar. Yes, they're always overpriced, but the views are what you're paying for.
Whisper a message to a friend at Grand Central Station. The famed Whispering Gallery at Grand Central Station allows two people to stand in opposite corners of this massive and busy train terminal and hear each other whispering to each other due to the acoustics.
Go out for karaoke. Koreatown is famous for its karaoke bars.
Walk Manhattan top to bottom. Put on your most comfortable walking shoes and walk the 13.4-mile length of Manhattan. This was one of my favorite NYC bucket list items!
Shop in Soho. You'll find the trendiest stores in this downtown neighborhood.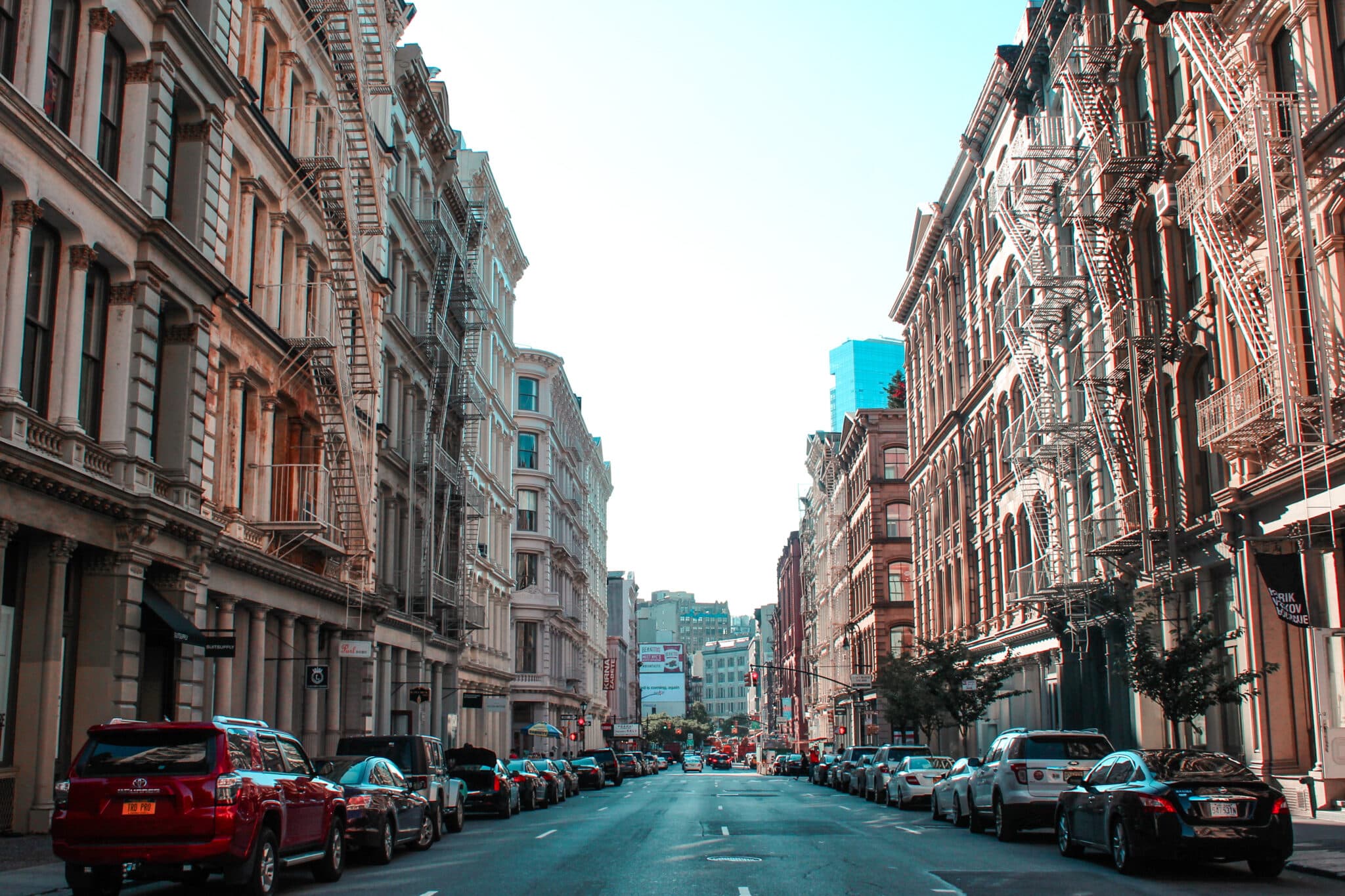 Splurge on a helicopter ride. One of the ultimate NYC bucket list activities is splurging on a helicopter ride above Manhattan for a truly unforgettable experience.
Visit the Brooklyn Botanic Garden. With more than 52 acres of gardens, this is a relaxing oasis in the midst of the city that offers lots of seasonal events and displays.
Take a spin on Jane's Carousel. It's over 100 years old and offers great views of Manhattan and the Brooklyn Bridge from the DUMBO neighborhood of Brooklyn.
Tour Gracie Mansion. This historic mansion is tucked away on the Upper East Side and is the traditional residence of New York City's mayor. They offer free tours.
Spend the day at Coney Island. This Brooklyn beach has been a favorite summer getaway for centuries. There's also a fun amusement park called Luna Park with rides and games.
Attend a live TV taping. Saturday Night Live would be my dream!
Seasonal Bucket List
There are so many things to do in New York during every season of the year. Here are some of the best seasonal things to do to add to your NYC bucket list.
Cheer on the runners at the New York City Marathon. Stand along the race route and encourage the runners who participate in this famous marathon every November.
Watch the Macy's Thanksgiving Day Parade. Wake up early on Thanksgiving morning and snag a spot along the parade route to watch this tradition that officially kicks off the holiday season.
See the Rockefeller Center Christmas tree. Nothing is more majestic than seeing this famous Christmas tree lit up in twinkling multicolored lights at night!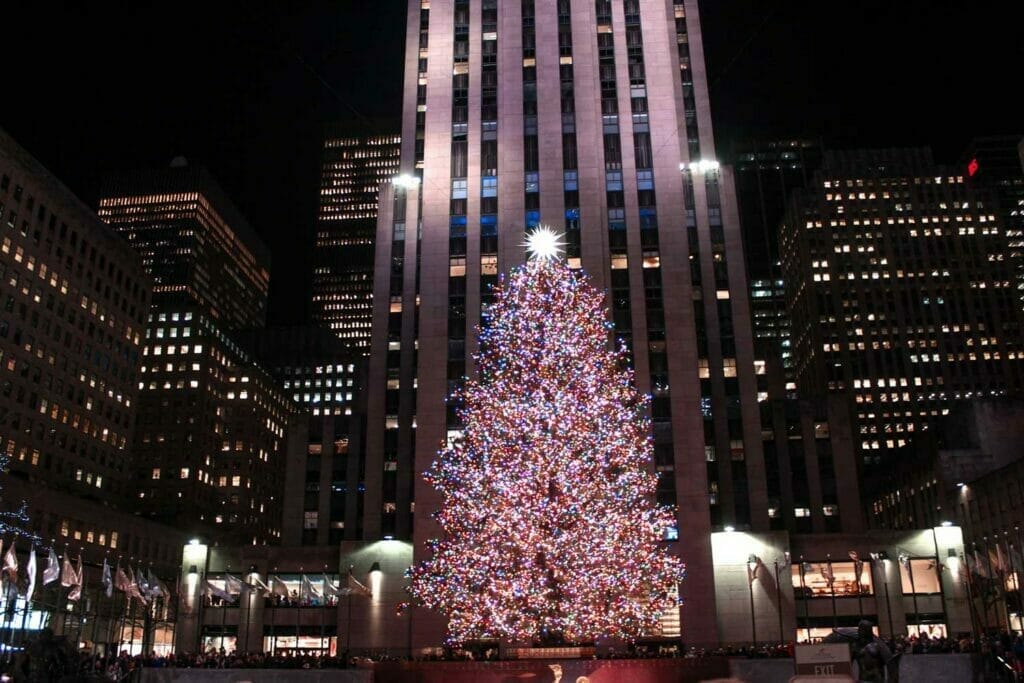 Admire the decorations along Fifth Avenue. Many of the department stores and designer boutiques along Fifth Avenue go all out for Christmas with their decorations and window displays. Don't miss the famous light show at Bloomingdale's!
Go ice skating. There are several places to ice skate in New York, including Rockefeller Center, Pier 17, Bryant Park, and Wollman Rink or Lasker Rink in Central Park.
See the Radio City Rockettes. The Rockettes are a holiday tradition in New York. This high-energy holiday dance show is a must-see during the Christmas season.
Participate in SantaCon. Dress up like Santa Claus and join the fun in the annual SantaCon!
Admire the Dyker Heights Christmas lights. Although it's a bit further afield, the Dyker Heights neighborhood of Brooklyn does incredible holiday lights displays every year.
See The Nutcracker. You have to see this famous Christmas ballet performed by the New York City Ballet at Lincoln Center at least once in your lifetime!
Go to Bryant Park Winter Village. This is the closest thing New York has to a traditional European Christmas market. It's a great place for holiday shopping, dining, and ice skating.
Stay warm in an igloo. Many rooftop bars set up heated igloos in the winter months!
Celebrate New Year's Eve in Times Square. I've never done this in my whole life and probably never will, but I'm including it anyway because I know it's a bucket list dream for many people! There's no place on Earth to celebrate New Year's Eve quite like Times Square.
Take part in the Polar Bear Plunge. Because who doesn't want to jump into the freezing-cold ocean on New Year's Day? This is an activity that will really test your self-control!
Admire the cherry blossoms. Every spring, they bloom all around the city. The Sakura Matsuri Festival at the Brooklyn Botanic Garden is a great place to see them.
Go to Coney Island on the Fourth of July. You HAVE to watch the Nathan's Famous Hot Dog Eating Contest at Coney Island on Fourth of July at least once.
Attend Governor's Ball. This is New York's most popular summer music festival.
Behold the marvel of Manhattanhenge. Several times per year, the sunrise and sunset align perfectly with some of the east-west streets in Manhattan, making for a stunning photo op.
Catch a baseball game. Whether you're a Yankees or Mets fan, cheering on your favorite New York baseball team at an outdoor stadium is a summer tradition.
Stroll around Central Park in the fall. Nothing like the vibrant colors of the fall foliage!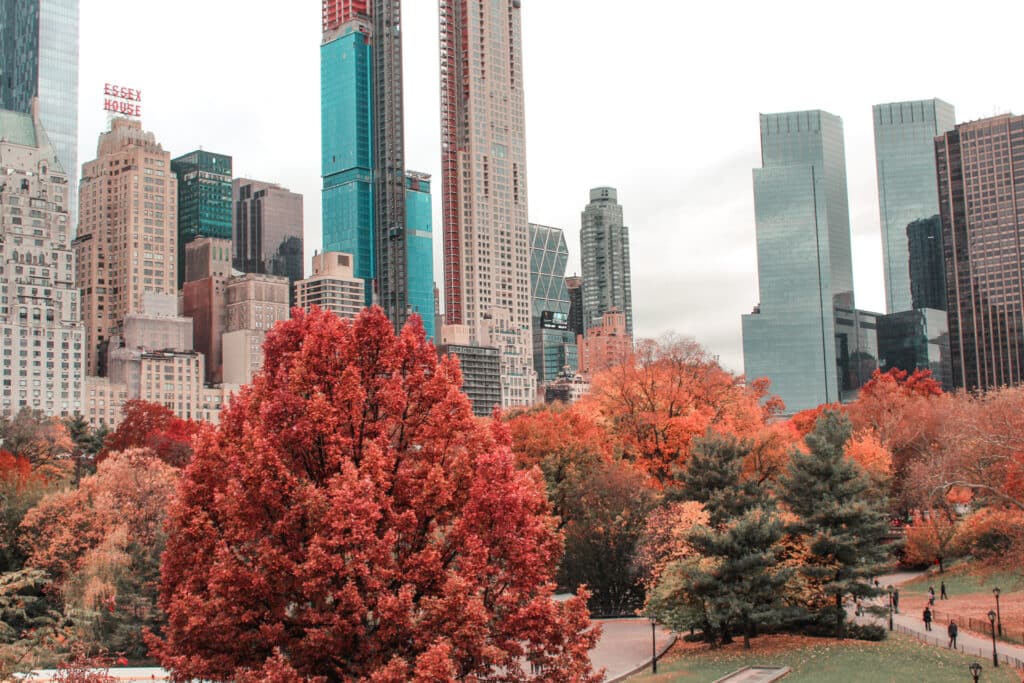 Go to the Coney Island Mermaid Parade. Another can't-miss event in Coney Island is the annual Mermaid Parade held in September. Dress up like a mermaid and join the fun!
Attend the Village Halloween Parade. This crazy Halloween parade held every year in Greenwich Village can't be missed. Be sure to watch (or participate in it!) at least once.
Explore Open House New York. Every October, this organization holds an event where you can get free entry into some of New York's most interesting and historic buildings that are normally closed to the public, such as City Hall or some of the Upper East Side's most famous mansions.
Food Bucket List
New York is known for being one of the best foodie cities in the world!
You can eat your way through the city with these New York food bucket list ideas…
Indulge in banana pudding from Magnolia Bakery. It's so fluffy and delicious!
Eat the best pizza in New York. Everyone has an opinion on where it is, but since this is my NYC bucket list, I'm telling you that it's Joe's Pizza in Greenwich Village.
Try a massive cookie from Levain Bakery. These are sure to satisfy your sweet tooth!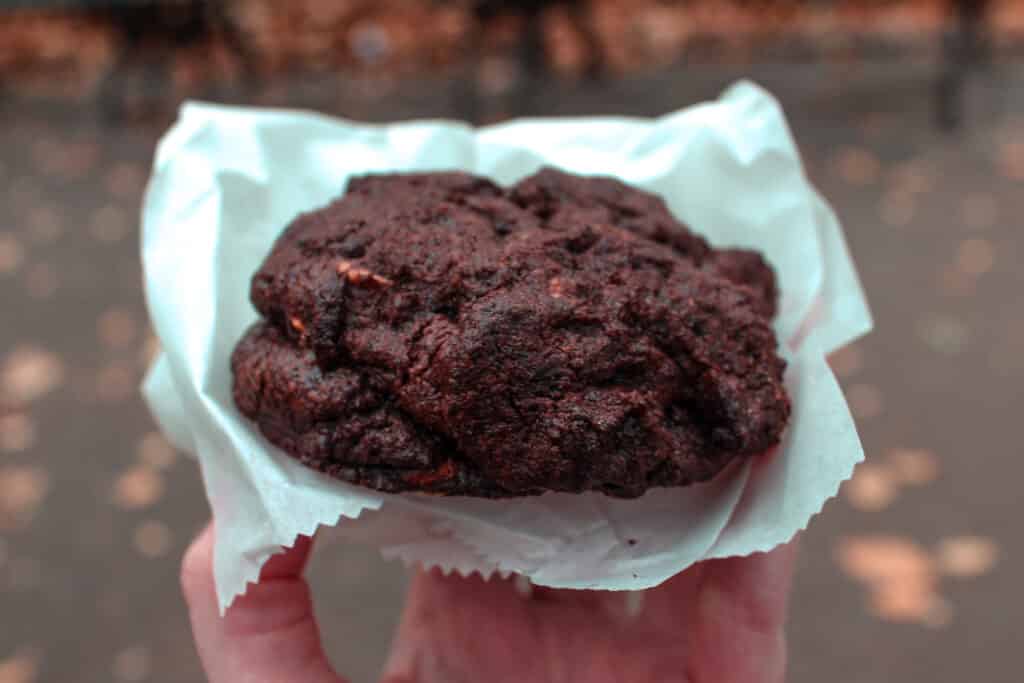 Try a New York bagel. Much like pizza places, everyone has a favorite bagel place in New York. Mine is H&H and you really can't go wrong with any of their bagels!
Dine at Tavern on the Green. Sit under the twinkling lights at this Central Park classic restaurant.
Try all the crazy desserts. It seems like there's always some crazy new dessert trend in New York. Here are some of the best desserts in New York. Yes, they can be overpriced, but they're fun.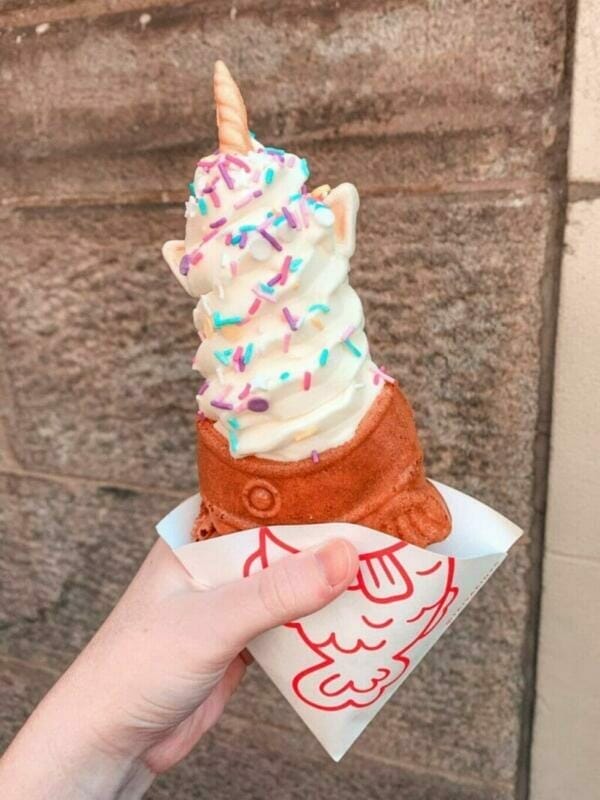 Eat soul food in Harlem. Sylvia's is one of the most famous places to go.
Get a cronut from Dominique Ansel Bakery. Years later, this Soho bakery STILL gets a long line in the mornings. But their famous croissant-doughnut hybrid is worth the wait.
Have brunch at Russ & Daughters. Their bagels and lox are famous!
Feast on dumpling in Chinatown. They're cheap and delicious!
Eat New York's best hot dog at Papaya King. I'm a vegetarian so I can't vouch for this one, but this famous Upper East Side restaurant also has delicious smoothies! For a great vegan hot dog option, head just a couple blocks away to Schaller's Stube Sausage Bar.
Splurge on brunch at Sarabeth's. Not the cheapest, but so worth it.
Go to Smorgasborg. Held in Brooklyn, this is a weekly outdoor food market featuring lots of food trucks and some of the most popular food in the city.
Get an ice cream at Serendipity. Or try my favorite, their giant frozen hot chocolate!
Take a food tour. Explore New York's culinary scene with a guided food tour.
Try the Eataly Flatiron restaurant. This rooftop restaurant changes themes depending on the season.
Dine al fresco on Stone Street. This historic cobblestoned street is the oldest in New York, and it has now been transformed into a lively dining street with tons of outdoor restaurants and bars.
Culture Bucket List
Last but not least, here are plenty of cultural activities to add to your New York bucket list. From the arts to music to history, New York is a city filled to the brim with culture.
See a Broadway show. Enough said. This one is a must when you're in New York!
Go to the Met Cloisters. Located way uptown, you will not even believe you're in New York at this tranquil museum that transports you to a medieval Italian monastery.
Check out a museum at night. Many museums in New York have weekly or monthly free admission, and it usually occurs in the evenings. This is a fun, free cultural activity!
Admire NYC's best art. You can't miss the Metropolitan Museum of Art, the Guggenheim, the Museum of Modern Art (MoMA), MoMA PS1 in Queens, the Whitney, or the New Museum.
Go book shopping. New York has tons of unique independent bookstores. The Strand is the oldest (and largest) bookstore in New York with over 18 miles of books.
Score tickets to Shakespeare in the Park. This famous event brings world-class live Shakespeare performances to Central Park every summer, and best of all it's 100% free!
Take in a concert at Carnegie Hall. One of the world's most magnificent venues.
Learn about New York's history. The Museum of the City of New York is dedicated to the city's history, while the Tenement Museum shows what life used to be like in New York.
See a jazz show at the Apollo Theatre. This famous theatre in Harlem was at the heart of the Jazz Age in New York, and you can still catch live music performances there today.
Go to the rooftop of the Met. This museum has an incredible roof with park and skyline views.
Go gallery hopping in Chelsea. There are tons of free art galleries to check out.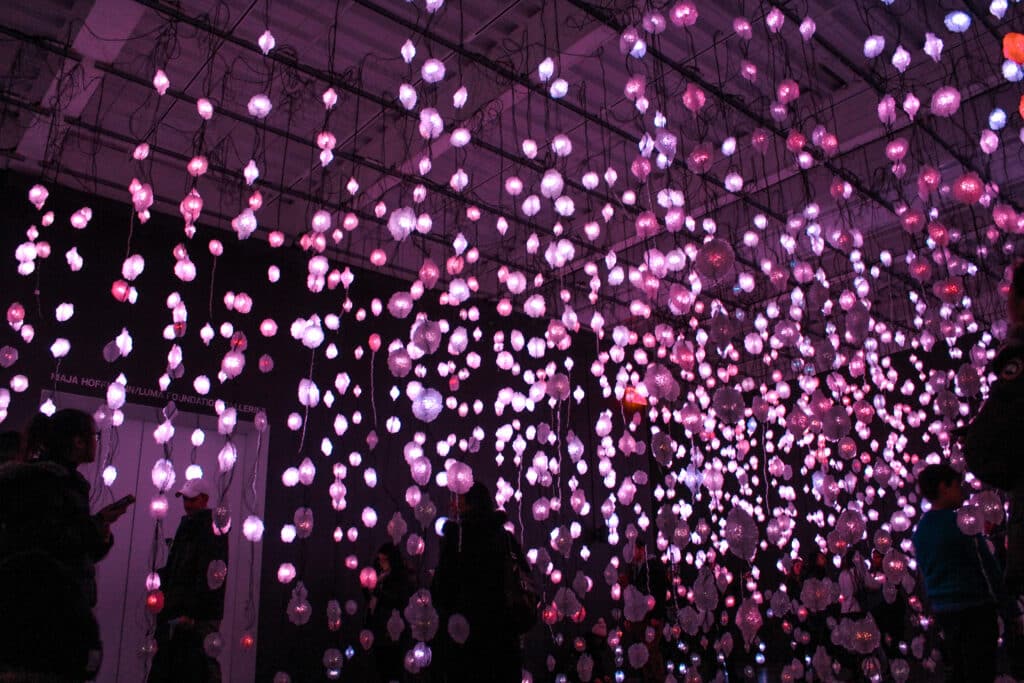 Visit the New York City Public Library. The Bryant Park location is the main branch, and the most grand location. You can take a free guided tour to see the stunning Reading Room, or visit at Christmas to see the decorations that are open to the public.
Watch a performance at Lincoln Center. Home of the New York City Ballet and Metropolitan Opera.
Explore the American Museum of Natural History. This popular natural history museum on the Upper West Side offers pay-what-you-wish admission for everyone.
New York Pass
If you're a tourist visiting New York for a limited amount of time, consider getting the New York Pass.
You can choose the pass duration (between one day and ten days) and it gives you unlimited access to dozens of popular attractions in New York, all for one discounted price. It can save you a ton of money compared to buying tickets for these attractions individually. This is my number one tip for tourists who want to see and do as much as possible in New York!
Read my full review of the New York Pass here.
More Posts About New York
I hope these NYC bucket list ideas gave you some inspiration for your own bucket list!
No matter how much time you have in New York, whether you're just visiting for a few days or living here, creating your own bucket list will help you make the most out of all the city has to offer.
Looking for more New York content? Here are some of my most popular posts:
Save it to Pinterest: