10 Common New York Tourist Mistakes.
Maybe I'm biased, but I believe that New York is the greatest city in the world.
It's big, loud, crazy, and chaotic. At times it can be overwhelming, especially if it's your first time visiting the Big Apple. As a New Yorker, there are some common mistakes I see tourists mistake.
Here are the top 10 mistakes to avoid on your trip to New York in order to have the best-ever trip!
📌 If you're visiting New York soon, get The New York Pass to save money on 100+ tours, museums, and attractions in New York.
1. Staying in Midtown or Times Square
The #1 mistake tourists make is staying in a hotel in Midtown or Times Square when they come to New York.
Please don't do this!
If it's your first trip to New York, I totally understand that you'll want to visit certain attractions in Midtown and visit Times Square, but that's something you can dedicate one day of your trip to. There's no need to base yourself there the whole time when there are so many awesome neighborhoods and charming hotels to stay in New York.
These neighborhoods aren't an authentic representation of New York City at all. They're overpriced and overcrowded.
There are SO many better neighborhoods to stay in! And New York has amazing public transportation, so you can easily get around the entire city.
Check out cool New York neighborhoods like these instead:
Chelsea (artsy and lots of things to do)
East Village/Lower East Side (nightlife)
Financial District (historic)
2. Paying full price at museums
A lot of New York museums have "suggested donations" that some people mistake as the required ticket price. However, you can actually pay whatever you want, even just $1, for your ticket.
Museums with pay-what-you-wish admission include:
The Museum of Natural History
MoMA PS1 (super cool branch of the MoMA located in Queens)
The Museum of the City of New York
Other New York museums have free/pay-what-you-wish days that occur periodically. If you can time any of these with your trip to New York, you won't have to pay full price to visit:
The Frick Collection (free the first Friday of the month from 6PM-9PM excluding January and September)
New Museum (free the first Saturday of the month)
Whitney Museum (pay what you wish every Friday from 7PM-10PM)
Guggenheim Museum (pay what you wish every Saturday from 5PM-8PM)
Keep in mind that museums with free/pay-what-you-wish days typically get very crowded, so be prepared to wait in line if you're going on these days!
3. Not using public transit
New York has a great public transit system made up of the subway and buses.
Don't pay extra to take a cab or Uber when you could take public transit instead!
The easiest and quickest way to get around is by taking the subway. New York has the most subway stations of any public transit system in the world, meaning that the entire city is very well-connected. New York subway is safe, pretty clean, and usually runs on time.
Single-ride tickets cost $2.75, but you can get an unlimited 7-day MetroCard pass for $33, which pays for itself after 12 rides. If you're going to be in New York for longer than 3-4 days, it's worth it.
4. Blocking the sidewalk
If you want to know where the "New Yorkers are rude" stereotype comes from, it's probably their reaction to people who block the sidewalk.
New Yorkers walk fast and are usually in a hurry to get somewhere. If you are blocking the sidewalk to take a photo, check your phone, or consult a map, and you cause a New Yorker to bump into you, they will most likely be irritated.
Instead, step to the far side of the sidewalk close to the curb if you need to stop for any reason and keep the main pathway clear.
5. Not talking to the locals.
Now that you know the biggest reason New Yorkers get mad at tourists (see #4 above) you really shouldn't be afraid to talk to them for any other reason!
Although New Yorkers have a stereotype of being rude or unfriendly, that's truly not the case.
If you ever need help with directions or want a recommendation on things to do, just ask someone who looks like a local and they will almost always be eager to help (as long as they don't seem like they're busy/in a hurry to get somewhere.)
I once witnessed a tourist ask a question on the subway about how to get somewhere, and everyone sitting on that end of the car started chiming in with suggestions for the best and fastest way to get there and what to do once they were there.
6. Not getting the lay of the land
Manhattan is actually really easy to navigate because it's laid out on a pretty logical grid system. Do be warned, though, the grid falls apart in Greenwich Village and anywhere below Houston Street.
Here's an easy way to get your bearings when you're on the grid streets:
Avenues run north and south, AKA uptown and downtown. You can remember this by thinking of the letters "A" and "v" as arrows pointing up and down.
Streets run east and west. Even-numbered streets run east, and odd-numbered streets run west. You can remember this by thinking of the "E" in both east and even.
Street addresses have "E" or "W" depending which side of 5th Avenue/Central Park they're on. For example, 145 E 83rd Street and 145 W 83rd Street.
7. Riding the subway during rush hour
The crowds on the subway are horrible during rush hour. The last place you want to be is pressed up against one hundred strangers on a hot and crowded subway that smells absolutely disgusting.
The worst times of day to ride the subway are in the morning between 8 AM and 9 AM and in the evening between 5 PM and 7 PM on weekdays. These are the peak times when commuters are taking the subway to and from work.
Consider this when planning your activities for the day. If you can avoid taking the train during these times, you'll be much better off!
8. Only eating at familiar restaurants
Tourists who come to New York and then eat at the Olive Garden or Applebee's in Times Square have basically become a running joke among New Yorkers.
If you're coming to New York, one of the best culinary cities in the world, don't just eat at the same restaurants you could find at home.
New York is home to some of the best cuisine from around the world, including Italian, Chinese, Vietnamese, Greek, Indian, and more. And don't forget about all the NYC desserts that you can have!
Make it a point to try something new!
🍕 If you're not sure where to go to eat, I encourage you to take one or more of these really awesome New York food tours.
9. Renting an entire apartment
Services like Airbnb, VRBO, and Plum Guide are popular alternative to staying in a hotel because it's often more affordable.
I highly recommend renting an apartment for your trip to New York but not renting out an entire apartment—short-term rentals hurt New Yorkers and create scarcity in the rental market.
It's actually illegal to rent an entire apartment on Airbnb for less than 30 days unless the host is registered with the Mayor's Office (although this law is rarely enforced).
When you stay with someone who is renting out their spare bedroom on Airbnb instead, you are supporting New Yorkers and the local economy. As a bonus, having a local host will also improve your trip because they will typically provide you with great recommendations for the neighborhood.
10. Taking a horse-drawn carriage ride in Central Park
Taking a horse-drawn carriage ride in Central Park might seem like the ultimate romantic activity for a couple, or a fun activity with kids.
But the reality is that horse-drawn carriage rides are cruel and inhumane (like pretty much every tourist activity that involves animals).
The horses are forced to work in deplorable conditions that often end up with them collapsing with injuries or even death. Don't believe me? Just Google "New York horse collapse" and see the news.
Skip the horse-drawn carriage ride and take a walk through Central Park or rent a bike to explore instead. Your wallet and the horses will thank you!
🚲 Book a guided bike tour of New York and see the city's highlights in a more ethical and sustainable way.
Wrap-up: Where to Next?
So those are the biggest New York mistakes that tourists make!
📌 Before you go, check out my complete NYC travel guide.
For more posts about New York travel, be sure to read the following:
Enjoy your trip to New York!
Save it to Pinterest: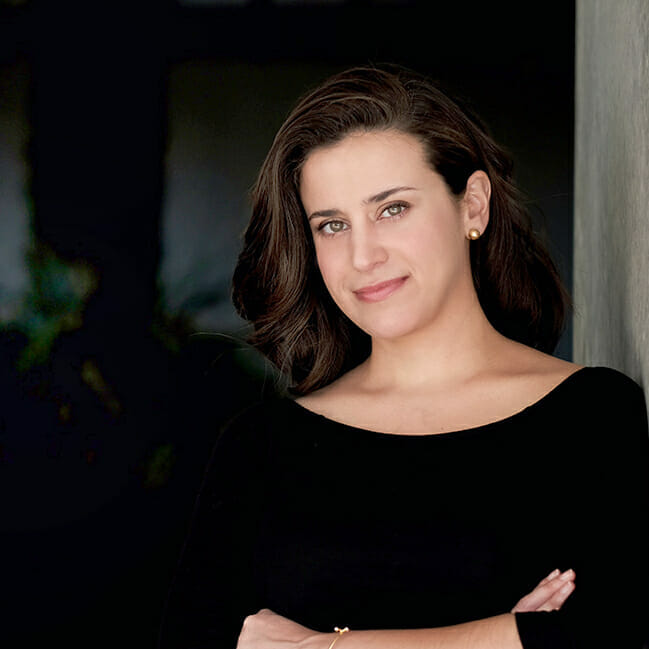 About Denise Cruz
Denise is a marketing executive who escaped corporate to travel the world… twice. A Brazilian native living in the U.S., she's lived in 4 countries and visited 35+ others. After side-hustling her way to financial independence, she curates solo destination guides, slow travel tips, and travel blogging advice on Wander Her Way. When she's not on the road, you can find her in Miami with her dog Finnegan.