This post is all about the best desserts in NYC!
New York has some of the best restaurants in the world, and the food scene is constantly changing. The city has no shortage of creative and delicious dessert options, and you can find something for everyone.
Here are 37 of the best desserts in NYC you need to try! From the trendy Instagram favorites to the classic New York treats, you will find it all on this ultimate dessert guide.
The Best Desserts in NYC
Here are the best NYC desserts you need to try:
The iconic Dominique Ansel Bakery always comes out with crazy new treats, but these fun milk and cookie shots are one of the constant fan favorites!
Cereal milk ice cream is an absolutely delicious flavor – add some crunchy cornflake topping, and you have a yummy twist on a classic breakfast food!
These over-the-top s'mores churros are a must-try dessert from ChikaLicious in the East Village.
4. Hibiscus Doughnut from Dough
Dough has all kinds of delicious doughnut flavors, but one of their most popular is the Hibiscus doughnut. It's covered with a sweet and tangy pinkish-purple hibiscus glaze and decorated with a candied hibiscus flower. Is your mouth watering yet?
5. Cookie Dough Cookie from Schmackary's
It's a cookie… topped with cookie dough frosting! What more could cookie lovers ask for?!
You may also enjoy… The Ultimate NYC Bucket List: 75+ Things to Do in New York City
6. Unicorn Ice Cream from Taiyaki
This tiny ice cream outpost on the edge of Chinatown and Little Italy serves up a few inventive treats, but by far, their most popular is their magical unicorn ice cream!
7. Crazy Milkshake from Black Tap
These crazy milkshakes from Black Tap Craft Burgers & Beer are all the rage. Just make sure you're really hungry before ordering one of these monstrosities, or you will never finish it!
Another delicious dessert on this list from Dominique Ansel Bakery, these frozen s'mores are the perfect summer treat!
9. Chocolate Chip Cookie from Levain Bakery
The gooey chocolate chip cookies from Levain Bakery are not only some of the best cookies you'll find anywhere in the city but one best desserts in NYC! All their different flavors are delicious, but you must try the Two Chip Chocolate Chip, the Dark Chocolate Chocolate Chip, and Chocolate Chip Walnut cookies. The good news is that you can buy Levain cookies online, too!
10. Nutella Churros from Boqueria
Boqueria combines two delicious treats, Nutella and churros, into one fantastic dessert!
11. Macarons from Ladurée
Ladurée is a famous bakery in Paris known for its macarons, but there are multiple locations in New York. Sorry… you'll have to find another excuse to go to Paris (as if you need one!)
The Cronut® (croissant plus doughnut) is the dessert that launched the Dominique Ansel craze. Flavors change monthly, so you can keep coming back for more. However, you will still need to arrive early in the morning to get a cronut before they run out!
13 – Doughnut Ice Cream Sandwich from Holey Cream
Holey sweet goodness! Holey Cream's Doughnut Ice Cream Sandwich is a doughnut, split in half, with ice cream in the middle. What more could any sweet tooth want?!
14. Rainbow Black and White Cookies from Dana's Bakery
These black and white cookies from Dana's Bakery look normal on the outside but reveal a fun rainbow surprise on the inside!
Minus celsius is not your typical ice cream shop. Its rolled ice cream is a dessert craze that originated in Southeast Asia and has made its way to New York. For a while, there was an explosion of rolled ice cream shops in the city but many have shut down. Minus Celsius remains standing and it's definitely worth a visit!
In addition to their endless combinations of delicious flavors, it's really fun to watch how they mix and shape the ice cream into rolls.
16. Frozen Hot Chocolate from Serendipity3
You'll need two people to finish this delicious Frrrozen Hot Chocolate served at Serendipity3! They have some variations on the original including White Chocolate, Mint Chocolate, and a Spiked version for kids over 21. Whichever one you pick, you have to try this classic among the best desserts in NYC.
(And if you're wondering… yes, this is the Serendipity place from the movie!)
17. Cereal Ice Cream Sandwich from Creamistry
For breakfast cereal fans, you will love these giant ice cream sandwiches made from freshly-baked Fruity Pebbles marshmallow treats and you can customize it with your favorite ice cream flavor.
Word of advice: get plenty of napkins!
18. Mille Crepe Cake from Lady M
There are layer cakes. Then there's Lade M's Signature Mille Crepe Cake. It's an entire cake… made out of 20 thin layers of sweet crepes! Mille crepe is French for one thousand crepes, a play on the famous mille-feuille (thousand sheets) pastry. In addition to the Lady M's Signature version, the Mille Crepe cake comes in a delicious variety of flavors like green tea, tiramisu, purple yam, and chocolate truffle.
19. Cookie Dough in a Cone from Cookie DŌ
If you've always loved eating raw cookie dough, you'll be delighted by cookie dough in a cone from Dō! (Don't worry, it's safe to eat!)
In addition to perfectly crafted cocktails and espresso, this classic Italian cafe in the heart of the West Village has the best hot chocolate in the city. Bar Pisellino's Cioccolato Caldo has more chocolate than milk so it's like drinking melted chocolate. This is the perfect holiday treat on a cold winter's day!
The crazy ice cream cones from Emack and Bolio's are the perfect dessert for any sweet tooth!
For a classic New York dessert, head to Magnolia Bakery and try the creamy, delicious banana bread pudding. They have several locations in the big apple.
23. Egg Waffle Ice Cream from Eggloo
The egg waffle cone craze started in Hong Kong, and now you can find it in Chinatown. Egglo has delicious flavors of ice cream but it's the uniquely shaped egg waffle cones.
As far as the best desserts in NYC go, I have to mention this colorful and festive treats. Whether it's your birthday or not, celebrate with these delicious cake truffles from Momofuku Milk Bar!
25. Gelato Panino from MO Gelato
It's a panini stuffed with chocolate gelato… Enough said!
Straight from Bologna, Italy, M'o Il Gelato probably serves the best gelato in New York. They have three locations in the city: Upper East Side, Lower Manhattan, and Chelsea. All three are equally delicious.
Chef Christina Tosi is the creative mind behind Milk Bar's products. And she ensured Milk Bar's Compost Cookie has something for everyone. It's sweet and salty, crispy and buttery. It's a vanilla cookie with chocolate chips, pretzels, coffee, oats, potato chips, graham crackers, and butterscotch. How can you go wrong?
27. The Original Crème Brulee Doughnut from Doughnut Planta
Doughnut Plant has some of the best doughnuts in the city. They use all-natural ingredients and have vegan, yeast, and gluten-free varieties and a delicious Sourdoughnut™ line. But the Original Crème Brulee Doughnut is their signature dessert. It's filled with vanilla bean custard, and they torch each one individually to give it that yummy Brulee crunch! Doughnut Planta has several locations in Manhattan and Brooklyn.
Big Gay Ice Cream's "innovative soft-serve concoctions" and rainbow decor come in various locations and a truck (look for long lines, and you'll find it!). The name is both a celebration of the LGBTQ community and a reference to happiness. Their all-natural dairy ice cream and creative toppings are guaranteed to make you smile! Among their specialty cones, you'll find the Salty Pimp and Bea Arthur.
This Upper West Side eatery is a favorite among New Yorkers. Their food is delicious, but their layer cakes are dessert masterpieces. Their layer cakes are one foot high! The menu includes different flavors but my favorites are the highly Instagrammable confetti cake and the chocolate cake, which is packed with chocolate buttercream and covered in a perfect layer of chocolate ganache.
A well-made chocolate eclair is one of my favorite desserts. So I couldn't write a blog about the best desserts in NYC and not mention this one from Bouchon Bakery at Rockefeller Center which takes the gold. Literally. Their eclair is decorated with a gold leaf, not that you'd expect anything less from Michelin-starred chef Thomas Keller. While I am partial to the chocolate version, try the Dulce de Leche eclair, another Bouchon Bakery popular item.  
You don't have to go to Florida to get a legit key lime pie. A slice from Steve's Authentic Key Lime Pies in Brooklyn will make you feel like you're in Key West. It has a hand-formed buttery, crunchy crust and 100% pure key lime juice filling.
At first, you might think this is a frozen yogurt shop, except this yogurt is not quite frozen. According to Chobani, they keep the Greek yogurt at about 34 degrees. You can choose from a wide range of flavors and toppings like fresh fruit, nuts, coconut shavings, and chocolate (of course!).
33. Chocolate Pizza from Max Brenner
If you're a chocoholic like me, you've probably heard of Max Brenner. Their menu is completely chocolate-focused, from main courses to delicious desserts. For example, the Brenner Burger is served on toasted Brioche burger buns and cocoa spiced waffle fries. But the best thing on the menu and one of the best desserts in NYC (IMO) is the Bad Boy Chocolate Pizza with hazelnut cream, melted chocolate chunks, and roasted marshmallows. It's heaven on a slice of pizza!
When it comes to unique flavors of ice cream, Ample Hills Creamery takes the cake. They are famous for the Salted Crack'd Caramel made with saltine crackers cooked in butter and dipped in chocolate. Other flavors you need to try are the Maple Bourbon Barrel, Corn to Run, and Cotton Candy.
The Doughnut Project is a donut shop in the West Village that specializes in unusual and unique flavors. Their Everything Bagel Donut is the perfect balance of sweet and savory: a sweet cream cheese glaze topped off with black sesame seeds, poppy seeds, pepitas, sea salt, and garlic (surprise!) for a crispy finishing touch. This is one of those rare treats that you can't pass up!
36. Cupcake Sundae from Sprinkles
Sprinkles is known for its cupcakes and cookies but the made-to-order Sprinkles Cupcake Sundae is one of the best desserts you'll find in New York City. This mouth-watering dessert is made with a scoop of ice cream of your choice sandwiched between the top and bottom pieces of a cupcake of your choice. In addition to seasonal flavors, Sprinkles has a large selection of cupcake flavors like Red Velvet, Chocolate Marshmallow, Dark Chocolate, and of course, Sprinkly. So it's definitely worth checking out the entire menu before ordering your Cupcake Sundae!
Finally, no list of the best desserts in New York City is complete without a classic cheesecake. And Eileen's is an NYC original. Eileen's cheesecake is made with an old family recipe that has been passed down through the generations. It has a light crunchy Graham cracker crust and a light, fluffy sweet filling that leaves your mouth watering for more. The best part is that Eileen's ships cheesecakes nationwide. You can select from a variety of classic and seasonal flavors and you can't go wrong with any! But you can't decide, just order their 12-slice sampler, each of a different delicious flavor that changes seasonally.
Wrap-up: Best Desserts in NYC
Have I made you hungry yet? Which of these best desserts in NYC do you most want to try?
For more New York City travel tips, be sure to read the following:
Save it to Pinterest: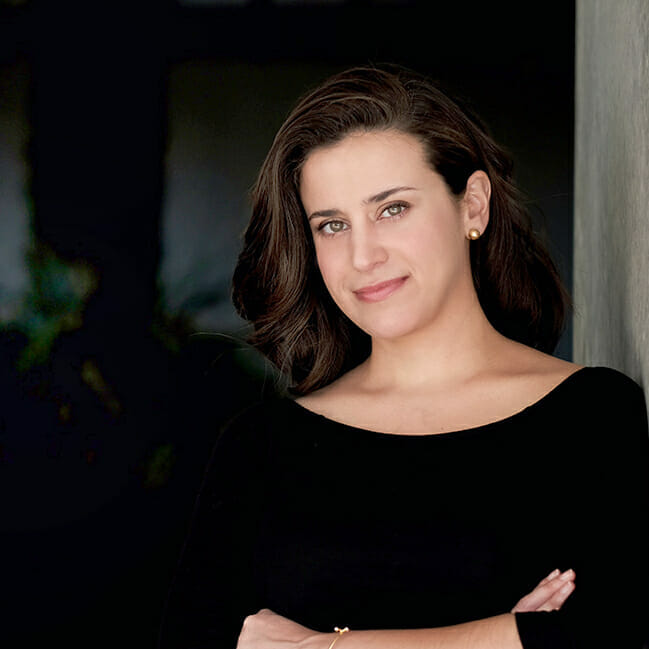 About Denise Cruz
Denise is a marketing executive who escaped corporate to travel the world… twice. A Brazilian native living in the U.S., she's lived in 4 countries and visited 35+ others. After side-hustling her way to financial independence, she curates solo destination guides, slow travel tips, and travel blogging advice on Wander Her Way. When she's not on the road, you can find her in Miami with her dog Finnegan.