New York Winter Packing List
Planning to visit New York in the winter? I put together this essential New York winter packing list just for you to help you survive the cold!
Having lived in New York, I'm accustomed to the cold winters. But I know they can be a shock for visitors, especially if you're coming from a place that doesn't have as snowy, cold of winters.
New York City winters are relatively mild compared to upstate, but it still gets very cold and often snows. While I do think winter is the best time of year to visit New York— mainly because Christmas in New York is unlike any place in the world—you won't have a good time if you aren't dressed for the weather.
I've seen so many people visit New York in the winter and have a miserable time or won't go outside because they're just not dressed for the cold.
So to ensure you don't make the same mistake on your NYC trip, I prepared this list essential New York winter items to pack to keep you warm and happy!
1. Warm Sweaters
Cozy sweaters are essential! I typically like to wear a cute, warm sweater over leggings with boots, and then put on my winter coat when I'm going outside.
2. Winter Coat
Bring a winter coat with a hood!!! I can't emphasize how important having a hood is. It will keep you so much warmer on the coldest days. Also, make sure that your winter coat is on the long side (hitting mid-thigh at least) so shielf your butt from the cold. This winter coat is very similar to one I have and I absolutely love it! It keeps me so warm during the cold New York winters and has traveled all over the world with me!
New York Discounts: The New York Pass is currently on sale for up to $140 off! Get access to 100+ museums and attractions in New York for a huge discount!
3. Pants
For pants, I would stick to black jeans and leggings. I like to wear fleece lined leggings if it's really cold out. You can also get thermal leggings to wear under your jeans on freezing cold days but I find them uncomfortable (and too warm) to wear when you go indoors.
4. Waterproof Boots
Pretty white snow quickly turns into a cold gray slush all over the sidewalks and curbs. So if snow/rain is in the forecast, you will want to bring a good pair of insulated and waterproof boots. The last thing you want to do is step in a puddle and end up with your feet soaking wet and freezing cold!
5. Boots/Sneakers
I also recommend packing boots and sneakers to wear. Skip the ballet flats and heels, they will get dirty, they are harder to walk around in, and your feet will get cold.
6. Beanie, Gloves, and Scarf
A warm beanie, a pair of gloves, and a scarf are three must-haves to keep you warm while walking around the city. With the freezing cold wind whipping between the buildings on the street and turning them into the wind tunnels, you will be glad you have them!
7. Wool Socks
Wool socks are great for wearing with boots to keep your feet extra warm and dry.
8. Hand Warmers
" target="_blank" rel="noreferrer noopener">Hand and foot warmers are a great way to make walking around in the cold more bearable. I recommend these for when the temperature drops below freezing to make your sightseeing more enjoyable. You can stick them inside your gloves, coat pockets, and even inside your boots and they will warm you up immediately.
9. Portable Charger
A portable cellphone charger is always a good idea to have when you're traveling, but it's especially helpful for New York in the winter. The cold weather will drain your phone battery faster, and the last thing you'll want is your phone dying when you're trying to take photos, navigate around the city, look up subway routes, look up things to do, etc.
10. Lip Balm
The freezing weather plus cold winter wind can be terrible for your lips, making them dry and chapped. Pack some hydrating lip balm to avoid this issue. I like these from Honest Beauty, which are cruelty-free and some in different colors.
11. Sunglasses
Although some winter days in New York are gray and overcast, there are also plenty of days where the sun is out and its blindingly bright! Don't forget a pair a stylish sunglasses for your trip. They also do a great job of protecting your eyes from the wind.
13. Hand Sanitizer
As much as I love New York, it's just a really dirty city. You'll be glad to have a travel size hand sanitizer on you. Be sure to sanitize your hands after holding onto a subway pole!
14. Static Guard
What is it about cold weather that makes static cling attack your clothes and hair?! There's nothing more annoying than all your sweaters having static cling, so bring some static guard with you and instantly get rid of it!
So that's my essential New York winter packing list!
Enjoy your trip to New York – winter is one of the best times to visit, and you are guaranteed to have a magical trip!
For more posts about New York, be sure to read the following:
❄️ New York is too cold for you? If you're getting cold reading this post, here are some warm winter destinations in the United States.
Save it to Pinterest: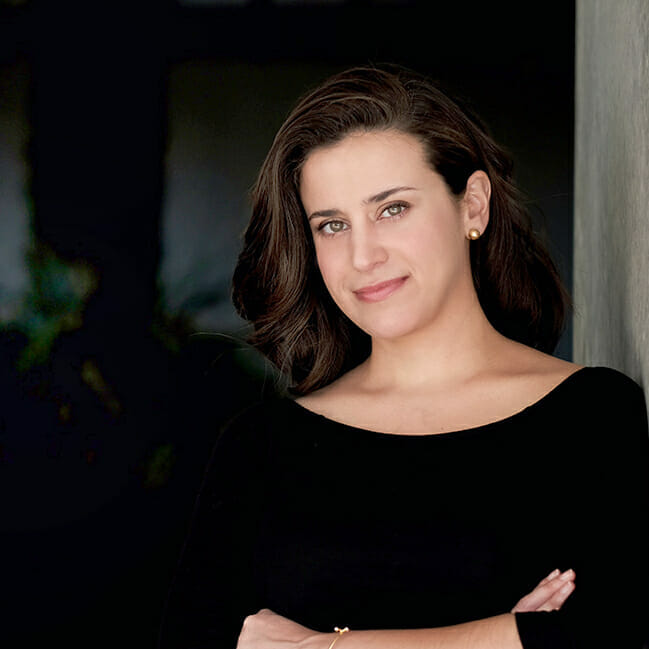 About Denise Cruz
Denise is a marketing executive who escaped corporate to travel the world… twice. A Brazilian native living in the U.S., she's lived in 4 countries and visited 35+ others. After side-hustling her way to financial independence, she curates solo destination guides, slow travel tips, and travel blogging advice on Wander Her Way. When she's not on the road, you can find her in Miami with her dog Finnegan.