Is It Safe to Travel to Central America?
This is the question on almost everyone's mind before planning a trip to this region of the world.
Although you hear a lot of negative things in the media about violence, poverty, and civil unrest in Central America, it is one of my favorite places in the world to travel. There are so many incredible things to discover, including stunning colonial cities, Mayan ruins, lush jungles, volcanoes, waterfalls, beaches, and more. It's an incredibly diverse region with something to interest every traveler.
But is it safe to travel to Central America?
I spent over three and a half months traveling alone in this part of the world, and my opinion is that Central America is safe for travelers, as long as you know what to expect and use common sense.
Is traveling in Central America as easy or safe as traveling in, say, Western Europe? No. You do need to be prepared and take some precautions, but overall Central America is quite safe for travelers.
Here's what you need to know about safety and traveling in Central America.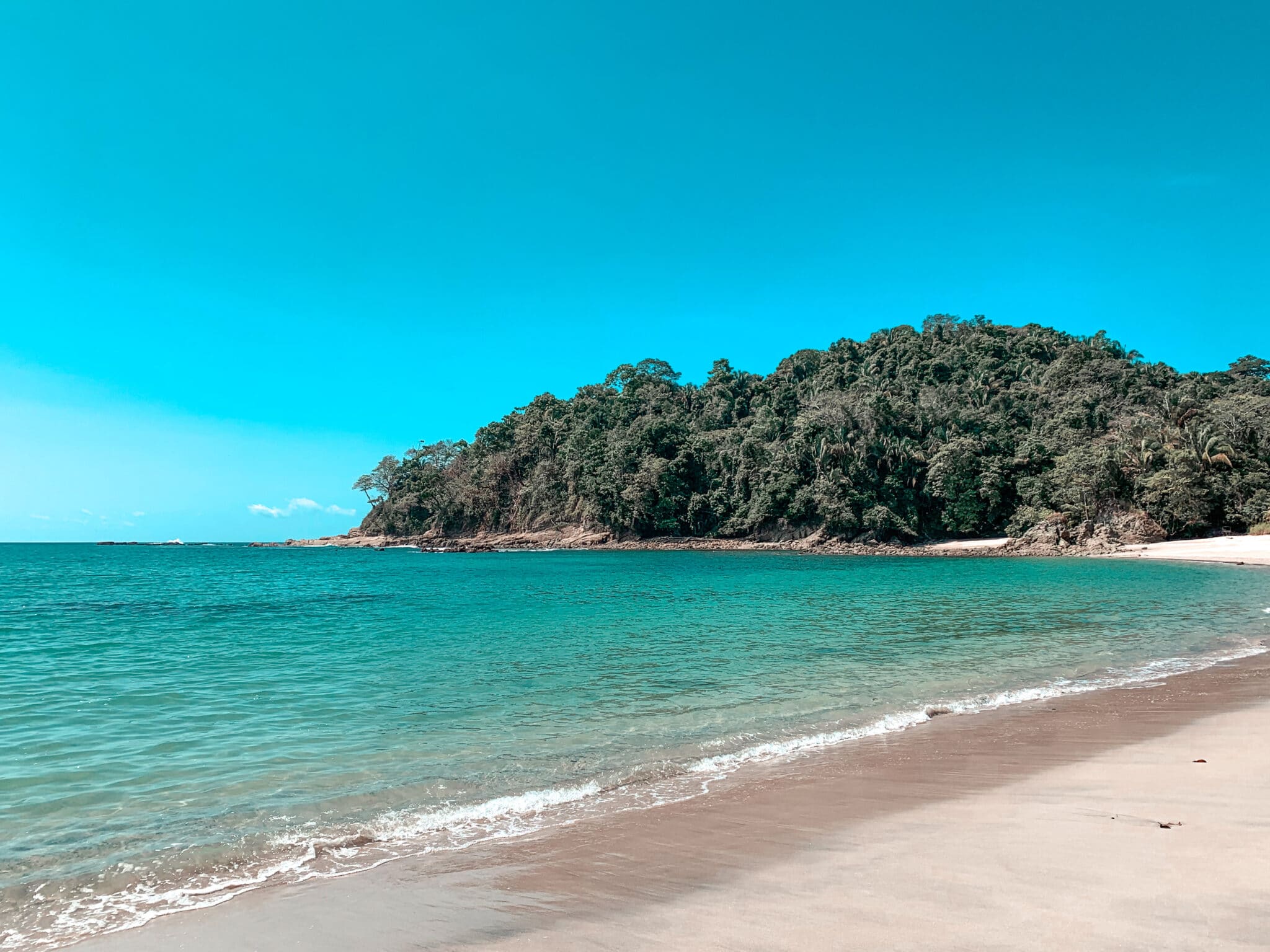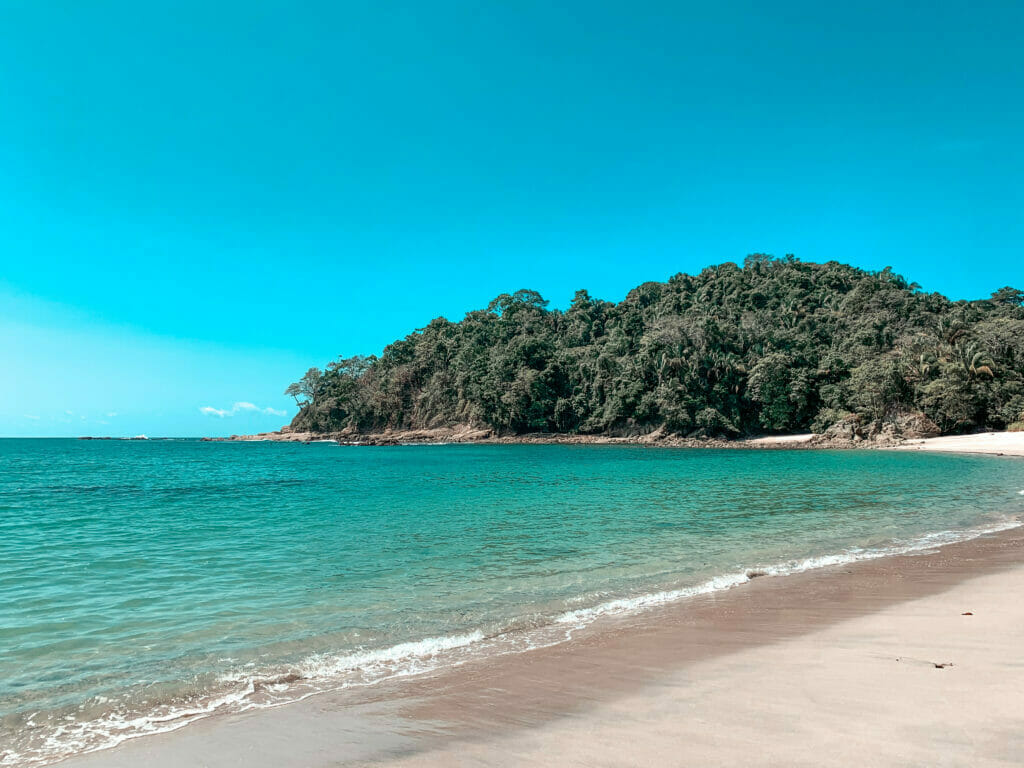 Where Is Central America?
First things first, where exactly is Central America?
Central America is a region of the world that is part of the North American continent.
It includes the countries Guatemala, Honduras, El Salvador, Nicaragua, Costa Rica, and Panama. Some people also include Mexico as being part of Central America too.
For the purpose of this post, I will not be including Mexico as part of the region. It's such a large country and I do not personally consider it to be part of Central America. I also have not spent as much time traveling in Mexico as I have in the rest of Central America.
You can find a good guide about safety in Mexico here.
Safety in Central America
Traveling in Central America is not inherently dangerous like some people make it out to be.
If you use common sense and have some prior travel experience, you will be fine.
You should not let safety concerns put you off from traveling this region of the world.
It's true that many Central American countries had wars and civil unrest in recent decades, but those conflicts are over now. And there are still problems like gang violence and crime, but that very rarely affects tourists (just as it's unlikely to affect you in your home country.)
You should exercise increased caution when traveling in Central America and don't let your guard down, but I would say that advice goes for traveling anywhere in the world.
The biggest threat to travelers in Central America is not violent crime, but rather petty theft. Pickpocketing is common in touristy areas. As long as you stay vigilant, make sure to keep your valuables safe and concealed, and use common sense, it's unlikely you will be robbed.
I wrote this post about avoiding pickpockets in Europe specifically, but the advice still applies.
Violent crimes against tourists are VERY rare. Again, use common sense, don't walk around alone late at night or in an unfamiliar place, and don't travel at night, and you should be fine.
What Are the Safest Countries in Central America?
Statistically speaking, the safest countries in Central America are Costa Rica, Panama, and Belize in that order. That's not to say that the other countries in Central America are "dangerous" though. Overall, these three countries just have a lower crime rate than other Central American countries.
Costa Rica, Panama, and Belize are countries that also have more tourism infrastructure than their neighbors, making them a great option for first-time visitors to the region.
And of course, it's important to note that the more touristy parts of ANY country in Central America are almost always the safest spots in the country. A touristy place like the island of Roatan in Honduras or the city of Copan are just as safe as Costa Rica, for example, and can't be compared to more dangerous, non-touristy parts of Honduras like San Pedro Sula or Tegucigalpa.
Is Central America Safe for Solo Travelers?
Short answer: Yes, Central America is safe for solo travelers.
As a solo female traveler, I never had any issues traveling around Central America for months. I felt just as safe in Central America as I did at home in New York or traveling in Europe.
Personally, I felt the safest in Guatemala out of anywhere else in the region. This is because I experienced almost NO street harassment or unwanted attention from men the entire 2.5 months I was there. Overall, that happened worse for me in Europe than anywhere in Central America.
Of course, it's important to exercise caution as a solo traveler, especially as a woman.
Check out this post for some general safety tips for solo female travelers.
Areas to Avoid in Central America
It's always important to do research on the country or countries you are visiting in Central America before you go. While there are no countries that are overall too unsafe to visit, there are certain regions or towns in some countries that you should probably avoid.
These are almost always going to be places that are well off the tourist track anyway. (And to be clear, that's not to say that everywhere off the tourist track is unsafe – that's not the case at all!) But generally, it's easy to find out which areas to avoid if you do a bit of research.
Safety Tips for Central America
Staying safe in Central America mainly comes down to common sense. There are some precautions you should take while traveling in Central America, but they are tips I would recommend for traveling pretty much anywhere in the world. Follow these and you'll be fine!
Here are some safety tips to keep in mind when traveling in Central America…
Don't walk around alone late at night.
This common-sense advice is applicable in many places in the world, but especially in Central America. This was the one piece of advice I heard repeated over and over again by locals everywhere.
The reason for this is many Central American towns get desolate at night, making it easier for criminals to get away with robbing you. In the daytime, you have nothing to worry about, and even walking around at night (not too late) in a group you will be fine.
Avoid isolated or unfamiliar areas.
Again, this goes along with what I said above, but it's worth reiterating. Crime is most likely to happen on a desolate street corner where no one is around to witness it. (Except for pickpocketing, which can happen in crowded areas like markets or bus stations!)
It's also smart to avoid walking in unfamiliar areas, especially in big cities in Central America where there are problems with gangs. Always do research about where you're headed and ask for advice from locals or other travelers about where is safe and where to avoid.
Be vigilant about your possessions.
Always keep an eye on your belongings, especially in crowded areas or on public transit. Make sure your purse is zipped and that you don't have any valuables (wallet, phone, etc.) in your pockets.
Busy and crowded areas (like markets or a town's main square) are often where pickpockets operate. If you take the public transportation in Central America (chicken buses) you should also be vigilant.
Honestly, as long as you use common sense, you will be fine.
I never had a single instance of feeling unsafe in my entire time in Central America, even when I was the only foreigner on a chicken bus in a rural area, or waiting at the bus terminal in San Pedro Sula (considered to be the most dangerous city in Central America, and even the world.)
The vast majority of people I met were friendly and helpful. Yes, you should always be aware and remember you aren't traveling in, say, Switzerland, but overall safety is not a huge concern for tourists in Central America, and you should be able to travel quite securely.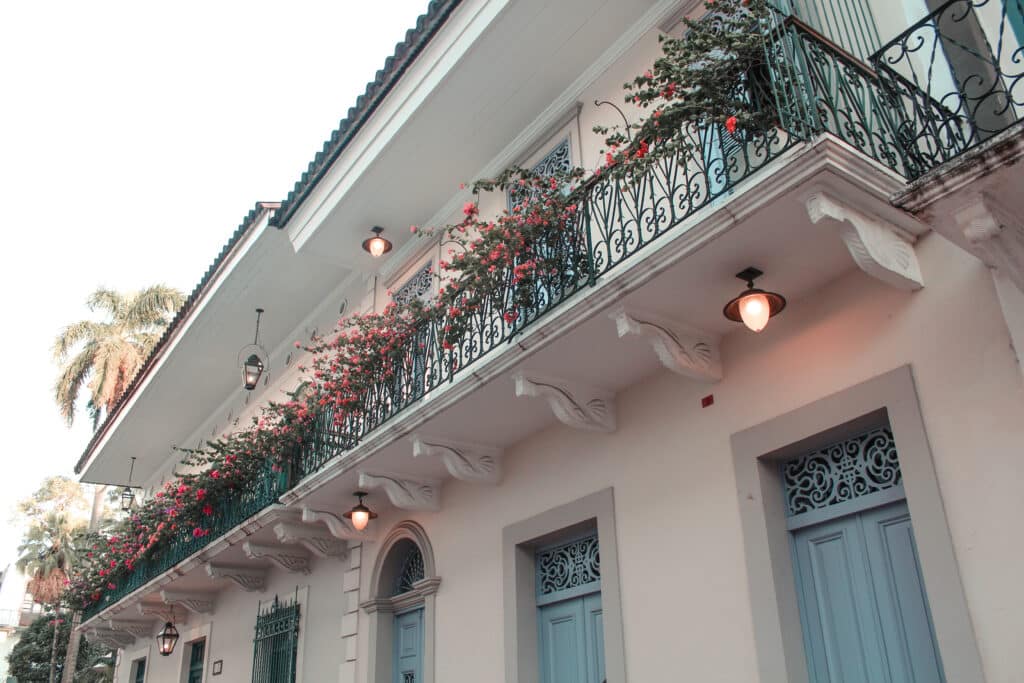 Language in Central America
While this is not strictly related to safety, I still think it's worth mentioning because it will make your time in Central America much easier. And that is the advice to learn some Spanish before you go!
Time to dust off your forgotten high school Spanish or take some free lessons on Duolingo before your trip starts. Central America is also a great place to take Spanish lessons for cheap, especially in Guatemala. Learning the basics is not hard and will be so worth it for your travels.
You will feel so much more at ease and secure in Central America if you know basic Spanish. Yes, you can get by without it, but knowing even a little Spanish will make life so much easier. I honestly think being comfortable speaking Spanish is what made traveling in Central America easy for me.
If I did not speak Spanish, I can honestly say I would have probably felt a lot more overwhelmed and nervous in Central America. Knowing the language definitely makes me a more confident traveler.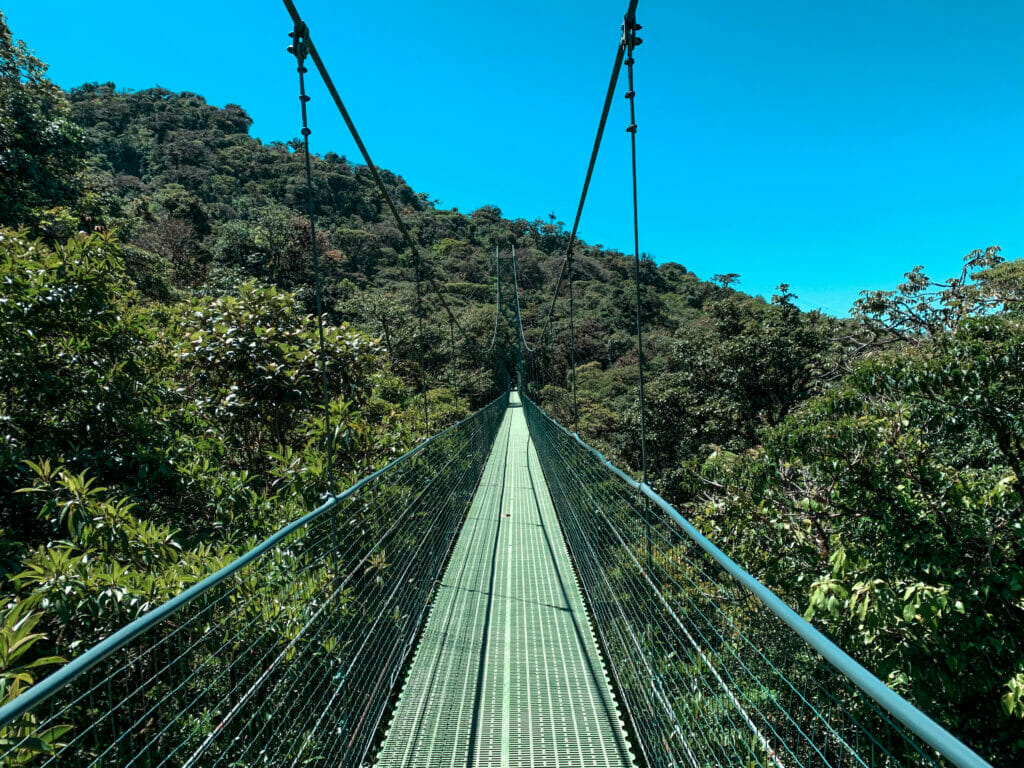 Can You Drink the Water in Central America?
Now let's talk about another aspect of safety in Central America… food safety!
One common question travelers have is can you drink the water in Central America.
Outside of Costa Rica and Panama, the answer is no, you generally cannot drink tap water in Central America. (And even in those two countries, be sure to double-check if the tap water where you're staying is actually safe to drink because in some less developed areas it's still not!)
To avoid the cost and environmental impact of buying water bottles, you can bring a reusable filtering water bottle with you that purifies tap water and makes it safe to drink.
Many hotels/hostels/Airbnbs also offer free purified drinking water for guests.
Can You Eat Street Food in Central America?
Eating local food and street food in Central America is overall completely safe.
I definitely had the occasional stomach issues and a couple of cases of parasites from eating food in Central America, but that is always a risk when traveling in developing countries.
A good rule of thumb is to ask for recommendations from your hotel/hostel/Airbnb because locals will know what is safe (and tasty!) You can also go to places that have a large crowd of locals because that's a pretty sure sign the food will be good and won't make you sick.
Finally, you may want to avoid fresh fruit from the street (unless it has a peel, like a banana) or salads if you want to be extra careful about avoiding stomach issues. And obligatory disclaimer (even though I'm a vegetarian) to always make sure that any meat you are eating is fully cooked!
Natural Risks in Central America
One final safety factor to consider when traveling to Central America is nature.
The region does experience a significant amount of natural disasters. At times there are risks for hurricanes, floods, earthquakes, and volcano eruptions. If you will be traveling during hurricane season on the Caribbean side (July through October) then you should be extra cautious.
Many places in Central America also experience a dry season and a rainy season. (The exact seasons vary by country.) It's typically recommended to travel during the dry season, since you'll have nicer weather, and the rainy season is when floods occur.
Is Central America Safe?
I can't count the number of times I've been asked, "Is it safe to travel to Central America?"
Central America is a wonderful region of the world to explore, and you should not be put off by the negative stereotypes people have about traveling in these seven countries.
Based on my experiences, I believe it is safe to travel to Central America.
As long as you prepare for your trip and use common sense, you will be fine.
Click here to read all my posts about Central America.
Save it to Pinterest: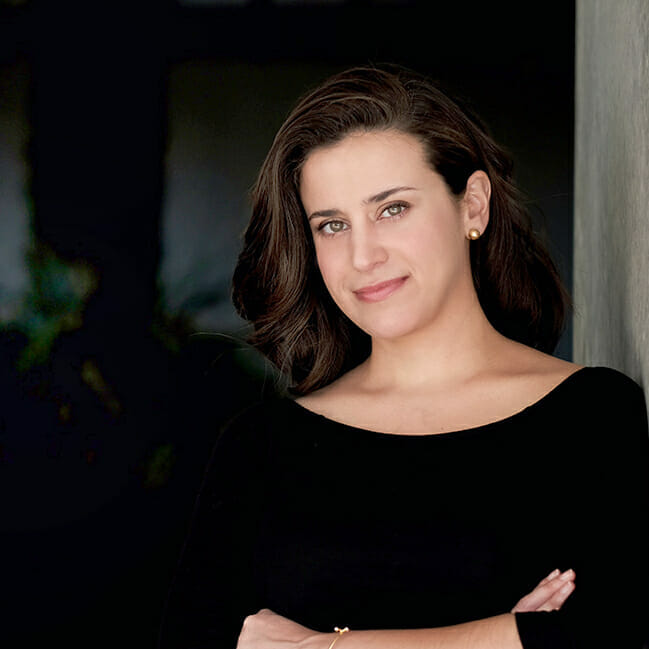 About Denise Cruz
Denise is a marketing executive who escaped corporate to travel the world… twice. A Brazilian native living in the U.S., she's lived in 4 countries and visited 35+ others. After side-hustling her way to financial independence, she curates solo destination guides, slow travel tips, and travel blogging advice on Wander Her Way. When she's not on the road, you can find her in Miami with her dog Finnegan.