Best Places to Go for Halloween
This post is all about the best places to go for Halloween around the world.
Halloween has always been my favorite holiday, and it's been on my bucket list to celebrate Halloween in various spooky destinations in the US and abroad.
There is just something about the vibrant fall leaves and crisp, cool evenings of October that always gets me excited for Halloween. I personally like to celebrate all month long!
There are many places around the world with unique and cool Halloween celebrations. Below are some of the best places to go for Halloween to have an unforgettable experience.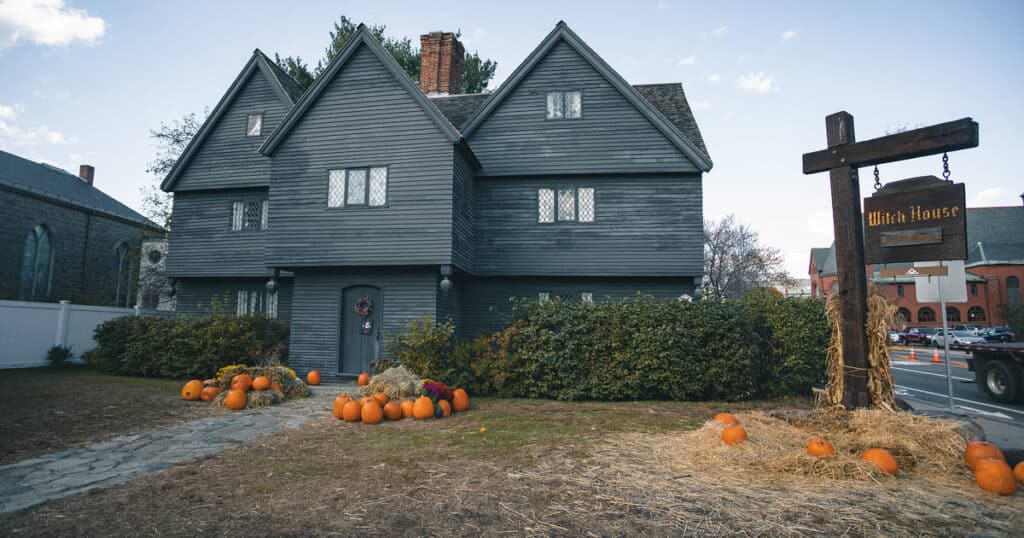 1. Salem, Massachusetts
Salem is one of the best places in the US to celebrate Halloween. You don't even have to go on Halloween night itself to experience it. During the entire month of October, the city is in Halloween mode and celebrates with "Haunted Happenings" all month long.
There are Halloween parades, costume contests, and other events. You can also take a tour of Salem's harrowing history (as the home of the Salem Witch Trials) or peruse the many witchcraft and occult stores on Essex Street to get into the Halloween spirit.
Related: Top 5 Things to Do in Salem, Massachusetts
2. New Orleans, Louisiana
Allegedly one of the most haunted cities in the United States, New Orleans is an incredible place to celebrate Halloween. Between the ambience of the elegant French Quarter and the arcane influence of voodoo, you cannot beat the atmosphere in this spooky Southern city.
Visiting at Halloween, you can check out the popular Krewe of Boo parade, which is reminiscent of New Orleans' legendary Mardi Gras parades held in the spring.
3. Dublin, Ireland
One of the best places to go at Halloween is Ireland, because it's where the holiday originated! The ancient Celtic festival of Samhain evolved into Halloween as we know it today, starting in Ireland.
There's an exciting atmosphere in many parts of Ireland, especially Dublin, during Halloween. You'll find plenty of Halloween parties and festivals to keep you entertained. Not to mention Dublin is a beautiful historic city that takes on a mysterious quality on dark and foggy fall nights.
4. New York, New York
New York is a great destination in the United States to celebrate Halloween. The residents of the city's brownstones often go all out decorating, and there are plenty of Halloween-themed events.
One of the most famous Halloween events in New York is the Village Halloween Parade. Held for nearly 50 years, this nighttime parade draws huge crowds to Greenwich Village. Anyone can join the parade along its route, as long as you come in your best costume!
Related: The Ultimate NYC Bucket List
5. Brasov, Romania
Located in the heart of Transylvania, Brasov is home to Bran Castle, said to be the residence of Vlad the Impaler and the inspiration for Bram Stoker's famous Dracula. The castle draws tons of tourists every fall. Romania is the perfect Halloween setting due to its Gothic architecture and dark forests.
There are lots of themed tours, events, and parties held around Halloween in Romania. Some of them will even allow you to attend an epic Halloween party inside Bran Castle!
6. Savannah, Georgia
Another contender for the most haunted city in America goes to Savannah. This eccentric and enchanting Southern city rose to fame from the book Midnight in the Garden of Good and Evil.
Elegant streets and squares lined with moss-draped oak trees create a unique ambience in this mysterious city, which is filled with Civil War history and tons of ghost stories and legends. At Halloween, there are many parties and other events, as well as nighttime ghost tours.
7. Orlando, Florida
If you're looking for a lot of fun around Halloween, look no further than Orlando, Florida.
Both of Orlando's major theme parks (Disney World and Universal Studios) offer incredible Halloween celebrations during the whole month of October. You can even attend these events starting in September if you want to get into the Halloween spirit early!
Mickey's Not So Scary Halloween Party at Disney World is a great kid-friendly event, while Universal Studios' Halloween Horror Nights is better suited for teens and adults.
Related: 15 Disney World Tips You Need to Know
8. Prague, Czech Republic
Prague is another great European destination for Halloween. While Halloween has not been very popular with many Czechs the way it is celebrated among Americans, Prague is a growing Halloween destination due to its unbeatable ambience and allure.
The charming and romantic Old Town of Prague seems magical and mysterious at night. There are tons of Halloween parties and other festivities that occur in this enchanting setting.
9. Sleepy Hollow, New York
Sleepy Hollow is a small town about an hour north of New York City, and it is one of the best places in the Northeast to go for Halloween. With the vibrant fall foliage of the Hudson Valley as its backdrop, this picturesque small town transforms during the month of October.
Home to countless spooky legends like the Headless Horseman, Sleepy Hollow embraces Halloween with various activities and events. The area's most famous celebration is the Great Jack O' Lantern Blaze, where thousands of grinning pumpkins light up the night.
10. Los Angeles, California
Another great US city for celebrating Halloween is Los Angeles. There are quirky parades, costume contests, over-the-top Halloween decorations, and more that will keep you entertained.
Theme park fans on the West Coast will also enjoy Halloween celebrations at Disneyland and Universal Studios. Disneyland offers Oogie Boogie Bash, a family-friendly event, while Universal Studios has the same Halloween Horror Nights event as its Florida counterpart.
Related: 15 Disneyland Tips You Need to Know
11. St. Helens, Oregon
The otherwise unassuming small town of St. Helens, Oregon goes all out for Halloween. Why? Because it was the filming location for the popular movie Halloweentown. (As well as Twilight!)
Every October, you'll find all kinds of events and celebrations in this little town located forty minutes outside of Portland. This is a great place for families, with lots of kid-friendly activities.
12. London, England
London is a great place to visit for Halloween because of its dark and spooky ambience. On a foggy fall night, it's easy to find yourself frightened wandering down dark, cobblestone streets, thinking of the city's bloody history and of course, its most notorious serial killer, Jack the Ripper.
With plenty of tourist activities like ghost tours and Halloween events and parties to keep you entertained, it's impossible to get bored spending Halloween in London.
13. Oaxaca, Mexico
Finally, a unique place to spend Halloween is Oaxaca, Mexico. While it is not actually related to Halloween, Oaxaca is known for having the biggest Day of the Dead celebration in the world.
Day of the Dead, which occurs on November 1 coinciding with the Catholic holidays of All Saints' Day and All Souls' Day, is a unique celebration to honor the dead. It's celebrated by families with food and offerings to the dead. You'll see plenty of colorful decorations and skulls during this holiday, which has become more popular with tourists around the world over the years.
Coolest Places to Celebrate Halloween
This post showed you the best places to go for Halloween around the world.
You may also enjoy the following posts…
Save it to Pinterest: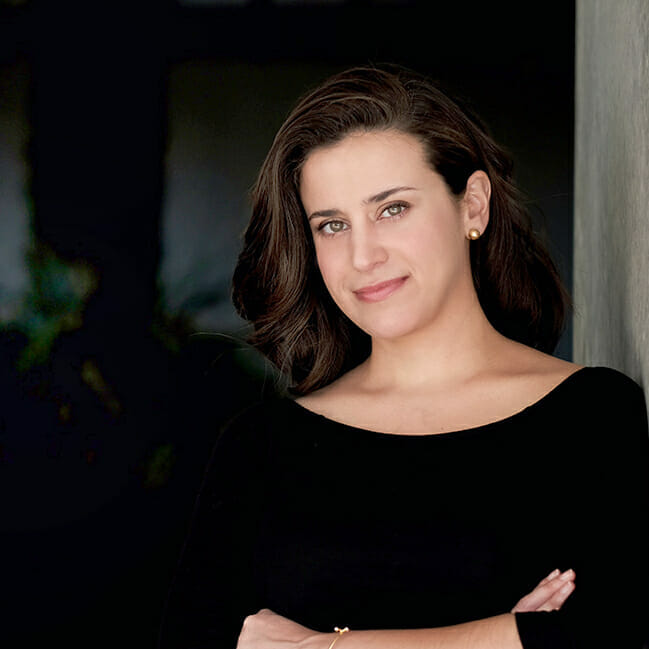 About Denise Cruz
Denise is a marketing executive who escaped corporate to travel the world… twice. A Brazilian native living in the U.S., she's lived in 4 countries and visited 35+ others. After side-hustling her way to financial independence, she curates solo destination guides, slow travel tips, and travel blogging advice on Wander Her Way. When she's not on the road, you can find her in Miami with her dog Finnegan.