15 Disneyland Tips You Need to Know
This post is all about the top Disneyland tips you need to know to make your time at the Happiest Place on Earth easier and more enjoyable.
While I am much more familiar with Disney World and Disneyland Paris, I have also spent some time at the original Disneyland in Anaheim, California.
Here are my best tips for maximizing your time, saving money, and having fun at Disneyland!
Related: Club 33 – Disney's (Not-So-Secret-yet-Super-Exclusive) Dining Club
1. Bring a portable charger.
The last thing you want is for your phone to die while waiting in line or taking a photo at Disneyland. I always travel with this portable charger and it has been a lifesaver for me so many times.
Disneyland now offers charging stations (that cost $2/hour to use) but buying your own portable charger ends up being cheaper and more convenient.
2. Take advantage of FastPasses.
Disneyland offers a free service called FastPass, which allows you to reserve a time to come back and do a ride without having to wait in line.
You can book unlimited FastPasses throughout the day, but you can only have one at a time.
To maximize your FastPasses, start reserving them early in the day and then you can continue booking subsequent FastPasses after you use the previous one.
This article has more tips for the best FastPass strategy at Disneyland.
3. Never pay for water.
Don't spend $3 for bottled water at Disneyland. Instead, just bring a refillable water bottle with you (I like this one) and fill it up for free at any water fountain around the parks.
Alternatively, you can go up to any quick service restaurant and ask for a cup of water for no charge.
4. Take a picture of your parking spot.
If you're driving to Disneyland, take a picture of your parking spot in the morning when you arrive.
The Mickey and Friends parking deck is huge, and the last thing you want to be doing at the end of the night is wandering around looking for your car.
5. Buy your tickets online.
When you buy your tickets online, you will save a TON of time entering the park. Lines at the ticket booths can be extremely long in the mornings, and waiting can eat up an hour or more of your time.
You can purchase discount Disneyland tickets online through Undercover Tourist and save money.
6. Stay at an on-property hotel.
If you'll be visiting Disneyland for multiple days, staying at an on-property hotel can be worth it.
There are three on-property hotels: Disneyland Hotel, Disney's Grand Californian Hotel, and Disney's Paradise Pier Hotel. Staying at any of these hotels will give you access to Extra Magic Hour, a special benefit just for on-property guests.
With Extra Magic Hour, you get early access to either Disneyland Park or Disney's California Adventure each day. This extra hour allows you to accomplish a LOT before the parks officially open.
7. Get a special occasion button.
When you enter Disneyland, be sure to grab a free special occasion button from City Hall. There are free buttons for birthdays, honeymoons, anniversaries, first visits to Disneyland, and any other thing you might be celebrating on your trip.
These buttons will have Cast Members and other park guests wishing you a happy birthday (or congratulating you on whatever you're celebrating) all day long. Sometimes Cast Members will even give you special treatment or perks! The buttons also make a fun and free souvenir.
8. Get to the park early.
This is my biggest tip for any Disney parks.
The first hour a park is open is always going to be the least crowded. It's worth the early wakeup call to get multiple popular rides done before the lines get long.
If you aren't staying on-property, just avoid going to whichever park has the Extra Magic Hour that day since on-property guests will have already been allowed to enter the park.
9. Shop at the end of the night.
Save your shopping for the end of the night once the park officially closes.
The shops on Main Street USA in Disneyland Park and Buena Vista Street in Disney's California Adventure stay open for an hour after the park closes.
Wait until then to do your souvenir shopping and you won't waste valuable time during the day. You'll also be able to avoid the mass exodus of crowds leaving the park right when it closes and enjoy a more leisurely exit.
10. Download the Disneyland Mobile app.
Be sure to download the Disneyland Mobile app before you go. It shows ride wait times, show times, dining options, and more.
My new favorite option is the Mobile Ordering service that allows you to order food at quick-service restaurants and then skip the line to pick it up.
11. Use the single rider line.
This is one of my favorite ways to cut down in time in line for rides.
Some rides offer a single rider line. If you don't mind splitting up from your party and riding alone, this is a great option because the wait time is usually MUCH shorter than the general standby line.
Here are the rides that offer a single rider line at Disneyland:
Disneyland Park
Indiana Jones Adventure
Matterhorn Bobsleds
Millennium Falcon: Smugglers Run
Space Mountain
Splash Mountain
Star Tours
Disney's California Adventure
Goofy's Sky School
Grizzly River Run
Incredicoaster
Radiator Springs Racers
12. Eat at weird times.
In order to have a less crowded, more pleasant dining experience, eat at off-peak times.
For example, have an early lunch at 11 AM or a late lunch/early dinner at 3:30 PM. The restaurants will be much less crowded than during peak mealtimes.
(For the best Disney sweets, check out the best Disneyland desserts you need to try!)
13. Do a character breakfast.
If you want to meet a lot of characters, a character breakfast is a great way to do it without having to wait in line to meet each individual character.
The Plaza Inn at Disneyland has a great character breakfast with a wide variety of characters. Be sure to make an ADR (Advanced Dining Reservation) before you go.
14. Consult the Disneyland crowd calendar.
If you have some flexibility in your vacation dates, consult the Disneyland crowd calendar to see which times of the year are most and least crowded.
Although crowd calendars aren't a perfectly accurate way to forecast crowds, they can give you a rough idea of what to expect.
15. Do rides during the fireworks.
The wait times for many popular rides die down later in the night when the fireworks start. This is the perfect time to hop in line if you don't mind missing the fireworks.
More Disney Travel Tips
I hope these Disneyland tips are helpful and enjoy your trip! 🙂
For more Disney travel tips, be sure to read the following:
Save it to Pinterest: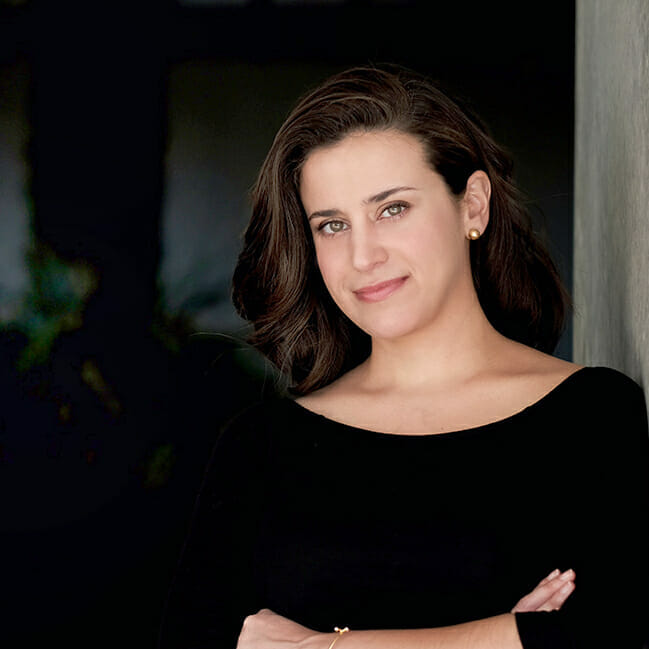 About Denise Cruz
Denise is a marketing executive who escaped corporate to travel the world… twice. A Brazilian native living in the U.S., she's lived in 4 countries and visited 35+ others. After side-hustling her way to financial independence, she curates solo destination guides, slow travel tips, and travel blogging advice on Wander Her Way. When she's not on the road, you can find her in Miami with her dog Finnegan.