14 Amazing Festivals Around the World
If you buy something through the links on this page, you're helping me pay for my next adventure—thank you for clicking! Learn more.
14 Amazing Festivals Around the World
These just might be the coolest festivals around the world.
If you're looking for once-in-a-lifetime experiences to add to your bucket list, then look no further.
This list contains some of the most interesting and exciting festivals around the world that are worth planning your travel around.
Without further ado, here are the top 14 amazing festivals around the world:
1. Rio Carnival
Where: Rio de Janeiro, Brazil
When: Begins the Friday before Ash Wednesday (in February or March)
Carnival is an enormous celebration held before the Christian holiday Lent begins. While Carnival is celebrated all over the world, Brazil is most famous for its extravagant festivities.
In Rio de Janeiro, Carnival is a festive affair with parades, music, costumes, and a party atmosphere.
2. Chinese New Year
Where: Beijing, China
When: Lunar New Year (in January or February)
Chinese New Year, also known as Lunar New Year, is a festive celebration held around the world. It celebrates the beginning of the new year on the Chinese calendar.
While this holiday is celebrated worldwide, one of the best places to experience it is in Beijing, China. In this big city, Chinese New Year is celebrated with flair, with spectacular parades, lights, and a breathtaking fireworks display.
3. Holi
Where: All over India
When: March
Holi is one of the biggest festivals in India, originating from an ancient Hindu tradition. Holi is the celebration of the beginning of the spring and the end of winter. It's also a celebration of love and color. People celebrate by having a free-for-all color war in the streets, throwing colored powder and balloons filled with powder at one another.
This festival is celebrated all over India, but some of the most exciting places to experience it are Mathura and Vrindavan, Goa, and Mumbai.
4. Oktoberfest
Where: Munich, Germany
When: Late September and October
If you love beer, then Oktoberfest should be on your bucket list. This world's largest beer festival is held for two and a half weeks every year in Munich, Germany.
To add to the fun, almost everyone at Oktoberfest wears traditional Bavarian outfits: lederhosen for men and dirndls for the ladies.
5. La Tomatina
Where: Buñol, Spain
When: The last Wednesday in August
The origin of La Tomatina is unclear, but this festival that's essentially one giant food fight dates back to the 1940s. Now, it's bigger than ever, drawing thousands of revelers to one small town in Spain for a messy free-for-all involving more than 150,000 tomatoes.
In an effort to control crowds, the festival is limited to 20,000 participants who must pay for a €10 ticket, so plan early if you want to attend this crazy festival!
6. Songkran
Where: Thailand
When: April 13 to 15
Songkran is a national holiday celebrating the Thai New Year. It also happens to be a giant water fight all across the country!
Everywhere in Thailand, people celebrate Songkran by dumping buckets of water and shooting water guns at each other. Tourists are welcome to take part in the fun – if you visit Thailand during Songkran, you WILL get splashed!
Some of the most popular places to celebrate Songkran are Bangkok and Chiang Mai, but it is celebrated all over the country.
7. Albuquerque Balloon Festival
Where: Albuquerque, New Mexico
When: October
The Albuquerque International Ballon Festival is the largest hot air ballon festival in the world. Featuring more than 500 hot air balloons, this festival includes events like the Mass Ascension, when all of the balloons ascend at once!
8. Día de Muertos
Where: Mexico
When: October 31 to November 2
Día de Muertos, or Day of the Dead, is a Mexican holiday celebrated to remember family and friends who have passed away. Altars are built for the deceased and decorated with their favorite food, marigold flowers, and calaveras (sugar skulls.)
While this holiday is celebrated all over Mexico, some of the best places for tourists to go to witness it are Oaxaca, Mexico City, and Mérida.
9. Mardi Gras
Where: New Orleans, Louisiana
When: Shrove Tuesday (in February or March)
Mardi Gras, literally Fat Tuesday, is a giant festival held in New Orleans before the Christian holiday Lent begins.
In the weekend leading up to Mardi Gras and on Mardi Gras itself, New Orleans transforms into one giant party, complete with parades, floats, beads, and king cake.
10. Cherry Blossom Festival
Where: Japan
When: Springtime (varies every year)
Japan's brief but beautiful cherry blossom season is celebrated with fervor every spring. Cherry blossoms, known as sakura, are the national flower of Japan. Each year, they typically come into full bloom between March and May.
You cans see cherry blossoms all over the country, including the most popular destinations for tourists like Tokyo, Kyoto, and Mount Fuji.
11. Venice Carnival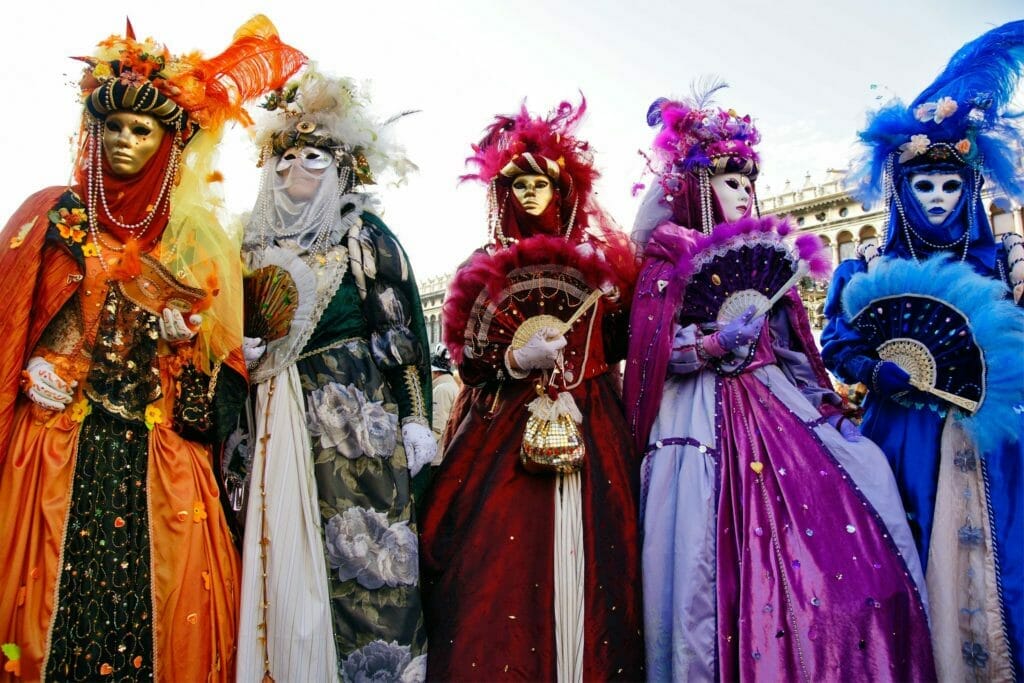 Where: Venice, Italy
When: The two and a half weeks before Shrove Tuesday (in February or March)
For one of the most unique Carnevale celebrations in the world, head to Venice, Italy.
The mysterious city of Venice, composed of more than 100 islands built around over 400 bridges and canals, is made even more enchanting during the festival of Carnival. Revelers celebrate by wearing elaborate costumes and Carnival masks.
12. Pingxi Lantern Festival
Where: Pingxi, Taiwan
When: Last day of Lunar New Year (in February)
Every year, thousands travel to the small Taiwanese village of Pingxi for the Lantern Festival. Participants write wishes on a piece of paper, place them in the lantern, and release them into the sky in hopes that their ancestors will answer their prayers.
13. Harbin Ice Festival
Where: Harbin, China
When: January 5 to February 5 (or later)
The Harbin Ice Festival is a colorful winter festival taking place in an "ice village" built in the town of Harbin every year. The festival continues to grow in popularity, attracting millions of visitors from around the world.
Featuring the world's largest ice and snow sculptures and all kinds of fun cold-weather activities, Harbin Ice Festival is a true winter wonderland.
14. Up Helly Aa
Where: Shetland Islands, Scotland
When: The last Tuesday in January
Held in the wild northern Shetland Islands of Scotland, Up Helly Aa is a fire festival held to celebrate the end of the yule season.
The festival draws from the area's Viking history, with participants dressing up in Vikings and lighting a replica Viking ship on fire.
Which of these festivals around the world would you most like to attend?
For more bucket list travel experiences, be sure to read: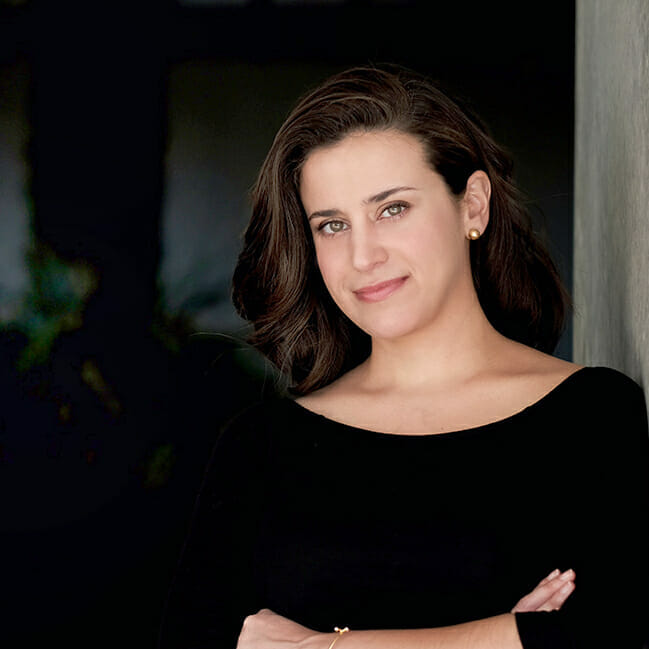 About Denise Cruz
Denise is a marketing executive who escaped corporate to travel the world… twice. A Brazilian native living in the U.S., she's lived in 4 countries and visited 35+ others. After side-hustling her way to financial independence, she curates solo destination guides, slow travel tips, and travel blogging advice on Wander Her Way. When she's not on the road, you can find her in Miami with her dog Finnegan.