Top 6 Best Places to Go in Ireland
If you buy something through the links on this page, you're helping me pay for my next adventure—thank you for clicking! Learn more.
Top 6 Best Places to Go in Ireland
Are you looking for the best places to go in Ireland?
Here are 6 unmissable destinations in the Emerald Isle for first-time visitors.
If you are visiting Ireland for just a short time such as 5-7 days like I was, these incredible destinations will give you a taste of all this country has to offer.
1. Dublin
Where else to start in Ireland but Dublin?
Dublin is unlike any other capital cities in Western Europe. With a population of just over half a million, it feels quite small and homey compared to massive cities like London and Paris.
Some of the best things to do in Dublin are…
Visit the lively Temple Bar district, known for its pubs and Irish music
Walk the grounds of Trinity College and check out the stunning Trinity College Library
Explore the impressive Dublin Castle in the center of the city
If you like beer, learn how to pour a perfect beer at the Guinness Storehouse
Visit Dublin's many museums (a lot of them are 100% free!)
Since Dublin is not too big, you can see many of the highlights in 2-3 days. I personally stayed in Dublin for a week, and spent several full days in the city, and several on day trips around the country, which was the perfect balance. I really enjoyed basing myself in Dublin!
2. Cliffs of Moher
The Cliffs of Moher are the most visited place in Ireland, and it's not hard to see why. No trip to Ireland is complete with exploring the rugged beauty of the cliffs.
Located on the western coast of Ireland, these stunning green cliffs perched over the ocean exemplify why the country is known as the Emerald Isle.
Although it is a bit far from Dublin, the Cliffs of Moher is a worthwhile day trip. It can also be combined with a visit to Galway through this full-day tour (which I took and highly recommend.)
3. Kilkenny
Kilkenny is a beautiful city just 1.5 hours south of Dublin. Calling it a city is a bit misleading since it's more of a bustling small town with just over 25,000 inhabitants, but Kilkenny, also known as the Marble City, received official city status in 1609 and is thus referred to as such.
One of the main highlights in Kilkenny is the impressive Kilkenny Castle standing in the center of the city, built in 1195. It's a must-visit, as are the parks and riverside walking paths around the castle.
Kilkenny is the perfect place to spend an afternoon just strolling down the quaint main shopping streets and "slips" (or alleyways) and having lunch along the beautiful River Nore.
4. Wicklow Mountains
The Wicklow Mountains form one of the most scenic areas in Ireland, not too far south from Dublin. This whole area is known for its rolling hills, misty valleys, and many bucolic walking paths.
One of the most beautiful areas is the Glendalough Valley, which is home to an ancient monastic settlement dating all the way back to the 6th century.
You can get a taste of this part of Ireland by visiting the Wicklow Mountains, Glendalough, and Kilkenny on a day tour from Dublin which I did and really enjoyed.
5. Belfast
Less than two hours north of Dublin is Belfast, an intriguing city with a dark past that is the capital of Northern Ireland. While Northern Ireland is actually part of the UK and a separate country from Ireland, there are no borders between the two.
So it is very easy to visit Northern Ireland during a trip to Ireland, and I think everyone should do it. Belfast is the place to go to learn about "The Troubles" in Northern Ireland, and the history of this violent ethno-nationalist conflict that lasted for about thirty years until 1998.
Nowadays, Belfast is very safe, but there are still grim reminders of the conflict in the form of barbed-wire walls and gates between the Catholic and Protestant neighborhoods of Belfast. One of the best ways to experience the history of the city is through a black cab tour with a local.
6. Giant's Causeway
While you're in Northern Ireland, a trip to Giant's Causeway is a must.
Like the Cliffs of Moher, this is some of the most dramatic and rugged scenery that Ireland has to offer. The otherworldly coastal landscapes are sure to take your breath away.
You can easily combine a visit to Belfast with a visit to Giant's Causeway on this full-day organized tour which I took and would recommend if you're short on time. (Although I did find this to be the most rushed out of the three day trips I took while in Ireland, so if you have more time to spare, you might want to dedicate a couple days to Northern Ireland instead.)
Best Places to Go in Ireland
These are some of the best places to go in Ireland!
Although Ireland is relatively small, there are still tons of places in this beautiful country I would like to go. But for a first-time visitor, the above places provide a great introduction to the Emerald Isle.
Save it to Pinterest: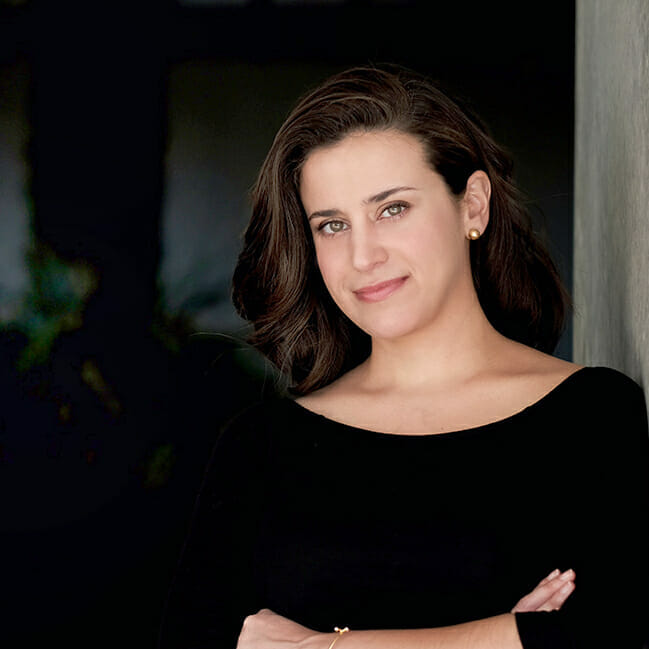 About Denise Cruz
Denise is a marketing executive who escaped corporate to travel the world… twice. A Brazilian native living in the U.S., she's lived in 4 countries and visited 35+ others. After side-hustling her way to financial independence, she curates solo destination guides, slow travel tips, and travel blogging advice on Wander Her Way. When she's not on the road, you can find her in Miami with her dog Finnegan.