Top 5 Things to Do in Salem, Massachusetts
Looking for the best things to do in Salem, Massachusetts?
Salem is a must-visit destination during fall in Massachusetts. This coastal town has a history dating back to the early 1600s, but it is best known for the notorious Salem Witch Trials that occurred in 1692, when 25 people were killed as accusations of witchcraft flew wildly.
This town is also said to be one of the most haunted places in America.
For better or for worse, Salem has capitalized on its spooky history and association with witchcraft, and made itself into a huge Halloween destination. Visiting Salem in October is a very memorable experience and definitely the best time of year to go because of all the festivities that occur.
Along with containing tons of history and legends, Salem has made a name for itself in the modern day for being home to the filming locations of several popular witch-themed movies and TV shows such as Hocus Pocus and Bewitched. You'll find nods to this all over town.
Here's everything you need to know about visiting Salem, including the best things to do there!
How to Get to Salem
Salem is easily accessible from Boston and makes a great day trip or weekend trip.
Salem is about thirty minutes north of Boston by car – if there's no traffic. However, there tends to be a lot of traffic in October, so allow for at least an hour if you're planning to drive into Salem.
Another way to reach Salem from Boston is by commuter rail. You can take the train from Boston's North Station to downtown Salem. The journey takes about one hour.
Finally, the Salem Ferry takes visitors from Boston to Salem in just under an hour and offers scenic views along the way. The ferry departs from Long Wharf in Boston.
Where to Stay in Salem
While Salem is easily doable as a day trip from Boston, there is definitely enough to do there that you could make it into an overnight or weekend trip too.
Here are some of the best places to stay in Salem:
Hawthorne Hotel: An iconic and stately Salem hotel that is allegedly very haunted!
The Salem Inn: A very quaint and traditional bed and breakfast in downtown Salem.
Hampton Inn Salem: A newly-opened and affordable hotel close to all the main attractions.
And without further ado, here are the top five things to do in Salem!
1. The House of the Seven Gables
The House of the Seven Gables was made famous by Nathaniel Hawthorne's novel of the same name. This house, where Hawthorne's cousin Susannah Ingersoll lived, captured the author's imagination and inspired the setting of his Gothic novel. Nowadays, the house is a museum.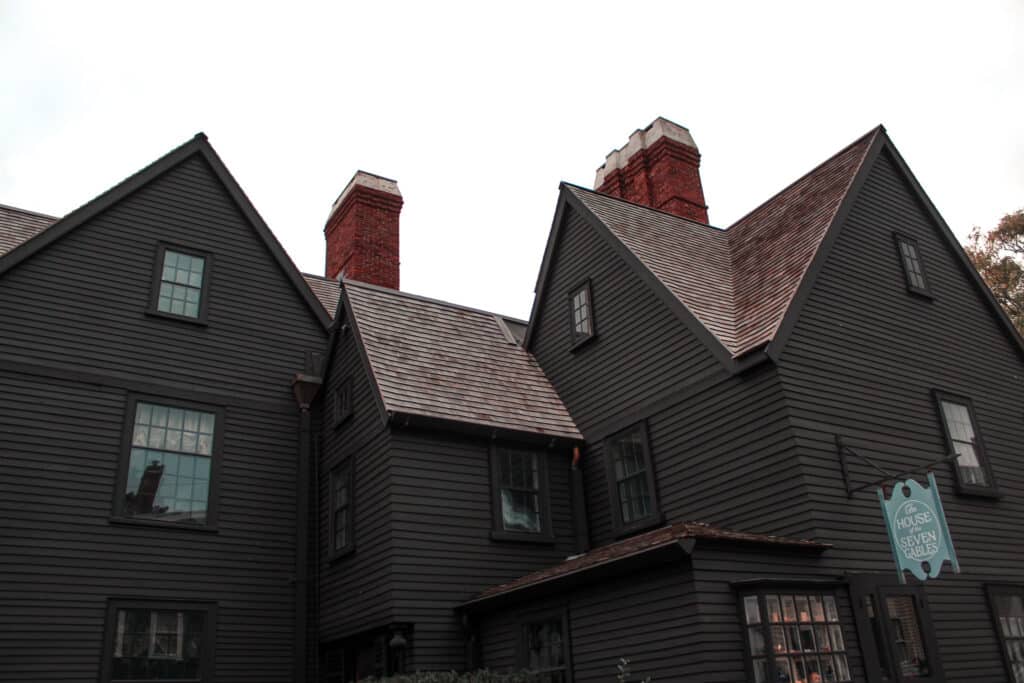 2. Essex Street
Salem has fully embraced and capitalized on its "witchy" reputation and Essex Street is the perfect example of that. This pedestrian-only street is packed with all kinds of strange and unusual shops. You'll find shops selling everything from spell books to vampire fangs to tarot cards. These "magical" shops are a lot of fun to browse around before grabbing a bite to eat.
3. Ropes Mansion
Fans of Hocus Pocus will recognize this home, which was a filming location for the popular Halloween film. The Ropes Mansion was once owned by the Ropes sisters, who were prominent in Salem, but now it is owned by the Peabody Essex Museum and open to the public. Don't miss the gardens in the back, which are especially spooky at night!
4. Walking Tour
One of the best ways to explore Salem is by foot. There are dozens of walking tours available, some better than others. I did a nighttime ghost tour that was laughably bad… If I were to go back to Salem, I would take a walking tour focusing on Salem's history and the Witch Trials instead! However, I do recommend taking a nighttime walking tour for the ambience.
5. Witch House
The Witch House is famous for being the only building left in Salem with a direct connection to the Witch Trials of 1692. This was the home of Judge Jonathan Corwin, who signed several arrest warrants for women accused of witchcraft during the trials. The home is now a museum

Where to Eat in Salem
Here are some places to eat that are not to be missed in Salem!
Boston Burger Company: A restaurant with indoor and outdoor patio dining that has enormous hamburgers (including vegetarian options) and crazy milkshakes.
Caramel Patisserie: Sweet French bakery selling macarons and plenty of pastries.
Brew Box: A coffee shop that has breakfast sandwiches and other breakfast/brunch items.
Tips for Visiting Salem in October
If you'll be visiting Salem in October, know that it's the busiest time of the year to go!
But it's also the best time of year to visit, since all the Halloween festivities will be in full swing. Here are a few tips for your visit to Salem in October:
Buy tickets in advance: If you want to do any tours or visit any museums, buy your tickets online in advance because things tend to sell out quickly.
Expect traffic: If you are driving into Salem, be prepared for lots of traffic entering the town. You'll want to park somewhere for the day once you get into town, and then explore on foot. (Tip: Parking is free on Sundays and Columbus Day.)
Avoid weekends if you can: If you are coming to Salem for a day trip, try to avoid the weekends as they are the most crowded. Weekdays have lower crowd levels.
Wear a costume: Tons of people go all out dressing up when they visit Salem, so if you want to feel like a kid again and wear a costume to join the fun, go for it!
Enjoy your trip to Salem!
Looking for more fun fall things to do in Massachusetts?
You might also enjoy:
Save it to Pinterest: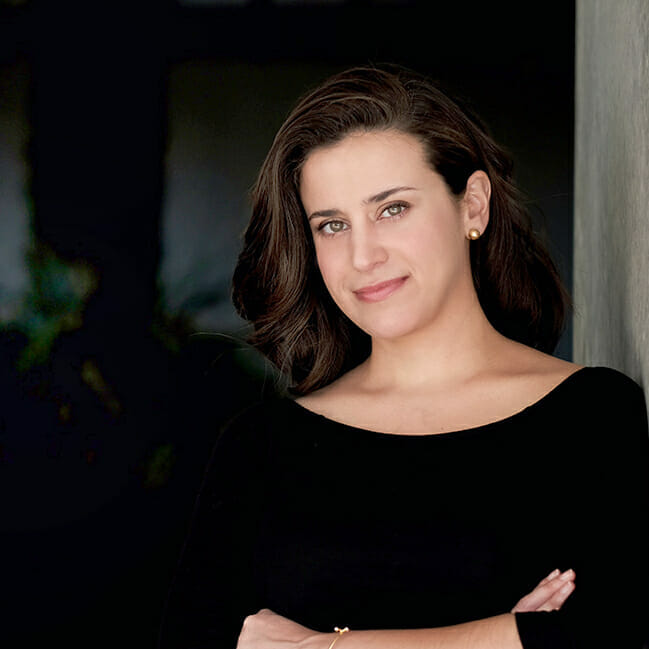 About Denise Cruz
Denise is a marketing executive who escaped corporate to travel the world… twice. A Brazilian native living in the U.S., she's lived in 4 countries and visited 35+ others. After side-hustling her way to financial independence, she curates solo destination guides, slow travel tips, and travel blogging advice on Wander Her Way. When she's not on the road, you can find her in Miami with her dog Finnegan.