One Week Italy Itinerary
Do you only have enough time for one week in Italy? Here's the perfect one-week Italy itinerary to help you maximize your time and see the highlights of this beautiful country!
Italy is one of the most popular vacation destinations in the world, and it's easy to see why. It has something for everyone: art, culture, history, and of course, FOOD.
Even if you only have one week, you can cover a lot of ground thanks to easy train travel in Italy.
This is very similar to the itinerary I followed on my first trip to Italy, and it's a great introduction to all this country has to offer.
Related: If you have more time for your trip, check out my recommended two-week Italy itinerary.
Day 1: Arrive in Venice
Fly into Venice Marco Polo Airport to start your one-week Italian adventure.
Take a private water taxi (an expensive option but totally worth the unique experience) or public water bus (a cheap option) into Venice.
Venice is an incredible city (the prettiest in Italy) built around more than 100 small islands connected by over 400 canals and bridges. There are no cars or roads, and the only way to get around is on foot or by boat!
What to do on your first day in Venice:
Where to stay in Venice:
Hotel: I highly recommend the Grand Hotel Palazzo Dei Dogi. This gorgeous hotel is in a less touristy area of Venice and provides a free water taxi to St. Mark's Square.
Where to Eat in Venice:
Whenever you stop for a meal in Venice, try to find a place away from St. Mark's Square and the Grand Canal for better food and lower prices.
Related: More amazing things to do in Venice.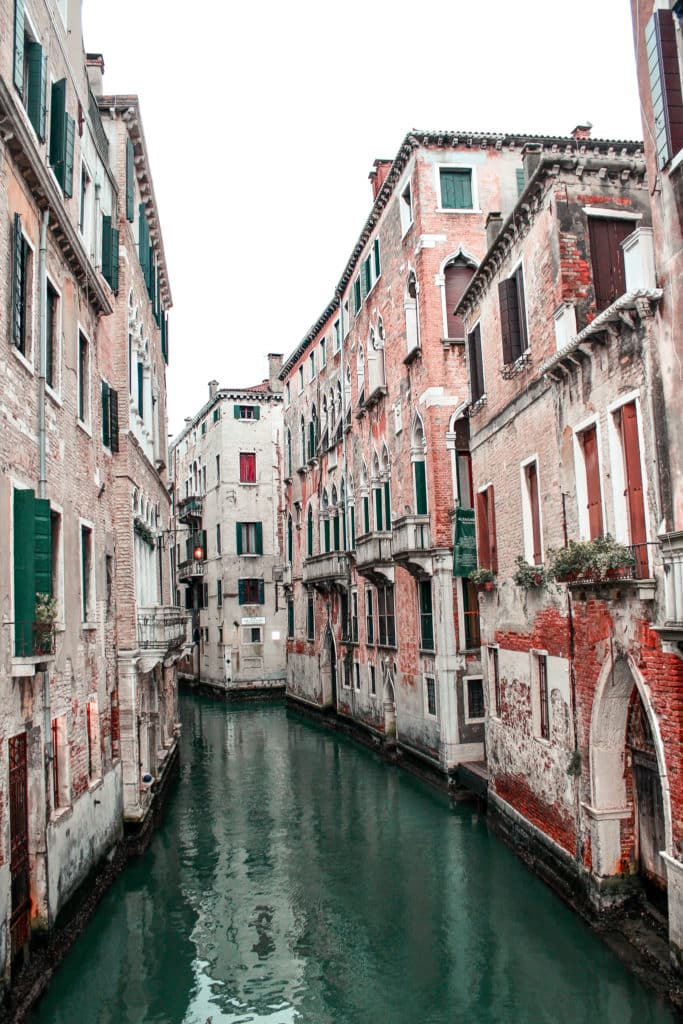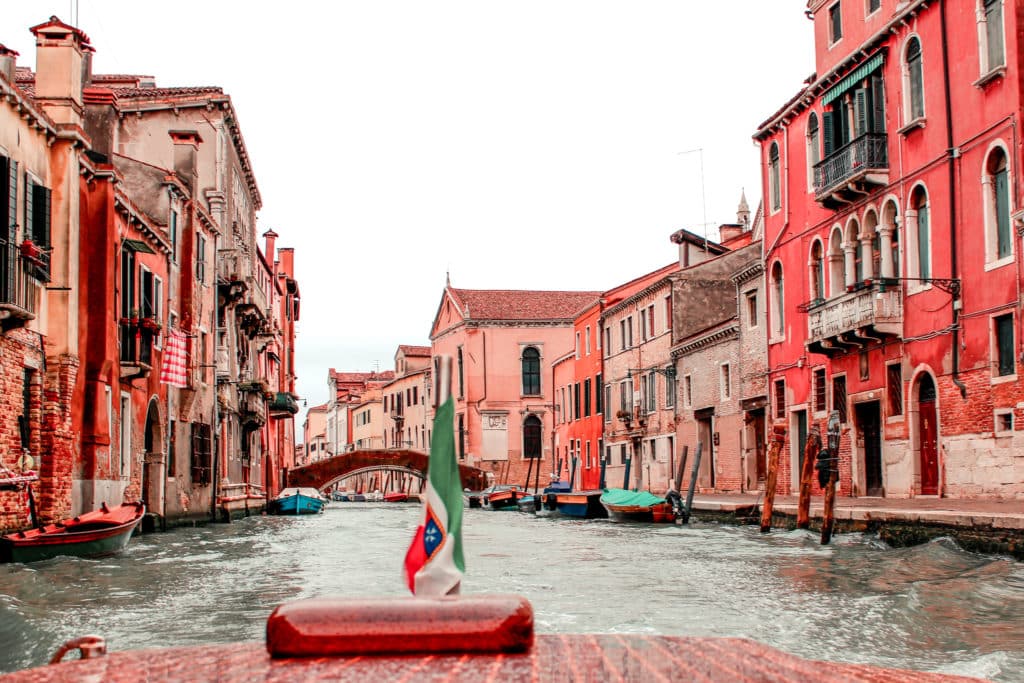 Day 2: Venice
What to do on your second day in Venice:
Visit the island of Murano, home of the famous Murano glass.
Visit the extremely colorful island of Burano.
Check out other famous museums in Venice, like the Gallerie dell'Accademia or the Museo Correr for art and history.
Spend some time wandering around and getting lost in the canals.
🚤 Tip: I recommend this boat tour of the islands of Murano and Burano, which includes a Murano glass-blowing demonstration at an artisan's workshop.
Related: Essential Venice Travel Tips (accordind to a Local).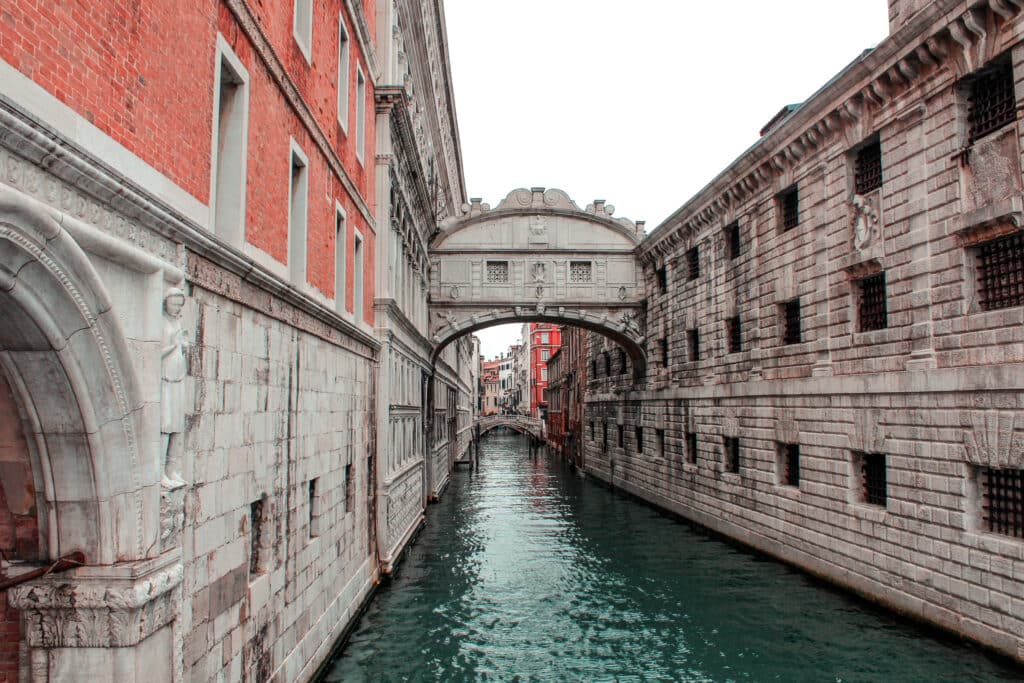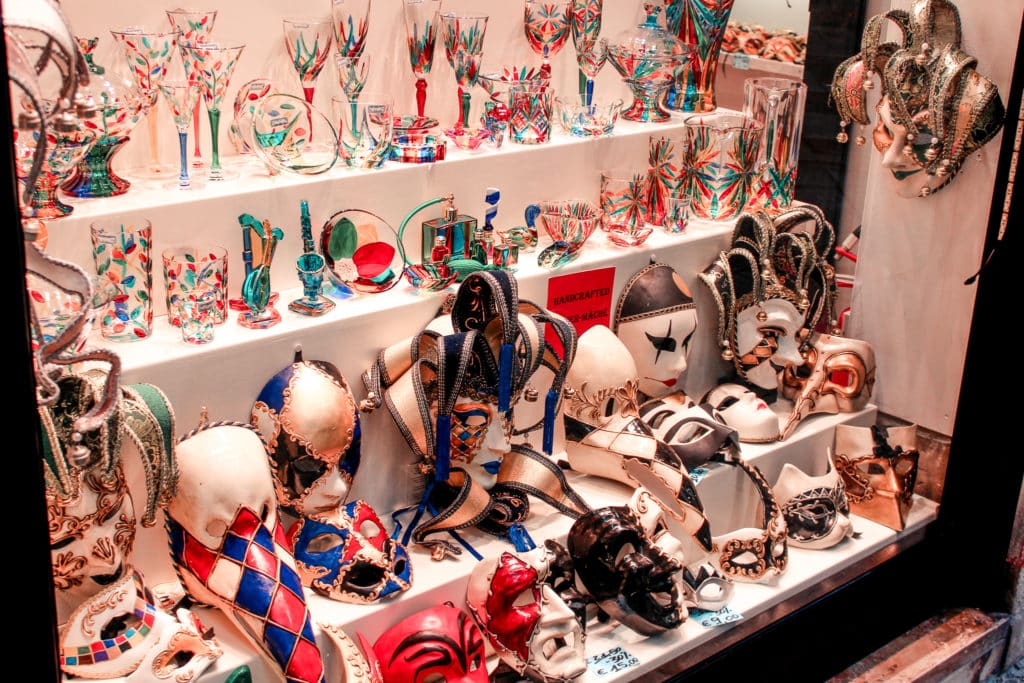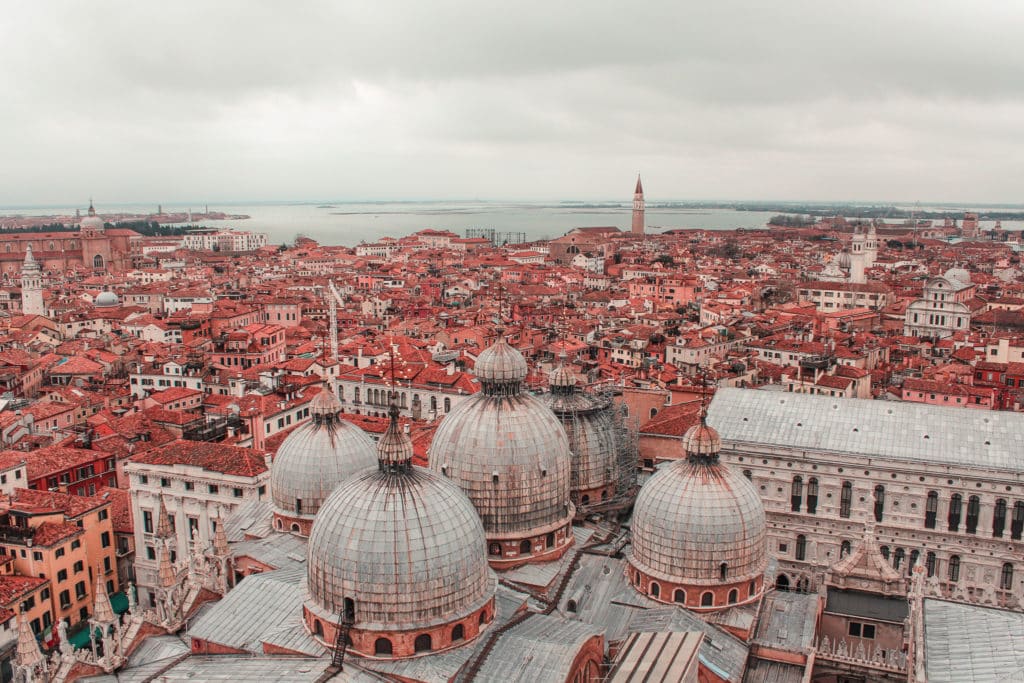 Day 3: Venice to Florence
This morning, pack up and head to Florence!
Florence was the heart of the Renaissance in Italy and it's known for its incredible art and food.
How to go to Florence from Venice
By train: You can book a train ticket in advance to take you from Venice to Florence, which is about a two-hour journey.
By car: You can also rent a car. It's a two and half hour's drive with normal traffic. What I liked about driving in Italy was being able to stop in different little towns along the way.
🚘 Tip: If you decide to rent a car, I always use Discover Cars in Europe. They have great rates and excellent customer service.
Where to stay in Florence
Hotel: I recommend The Westin Excelsior, Florence hotel. It's in a great location not too far from Ponte Vecchio.
What to do on your first day in Florence:
See the famous David sculpture by Michelangelo at Galleria dell'Accademia di Firenze.
Check out famous Renaissance art at the Uffizi Gallery — there is an unbelievable number of famous works by famous artists there.
Admire the beautiful Duomo cathedral with its magnificent Renaissance dome.
Florence is always full of tourists, and they all want to see two things: the famous David sculpture by Michelangelo and The Birth of Venus painting by Sandro Botticelli.
And the only way to see both without wasting your entire day standing in insanely long lines is to buy tickets in advance and, preferably, book a tour that gets you in via the priority access door, typically reserved for guided tours.
🎨 Tip: This Uffizi, David, and Accademia tour with a professional guide will get you in and out of those two places in only three hours. And trust me, it's worth the money! Just be sure to book the tour way in advance because it does sell out!
But of course, Brunelleschi's Duomo of the Santa Maria del Fiore Cathedral is Florence's main architectural attraction.
The Duomo is the highest point in Florence, and the view from up there is worth the 463-step climb to the top! Buy your ticket to the Cathedral with the Duomo climb in advance here to avoid lines and reserve your spot.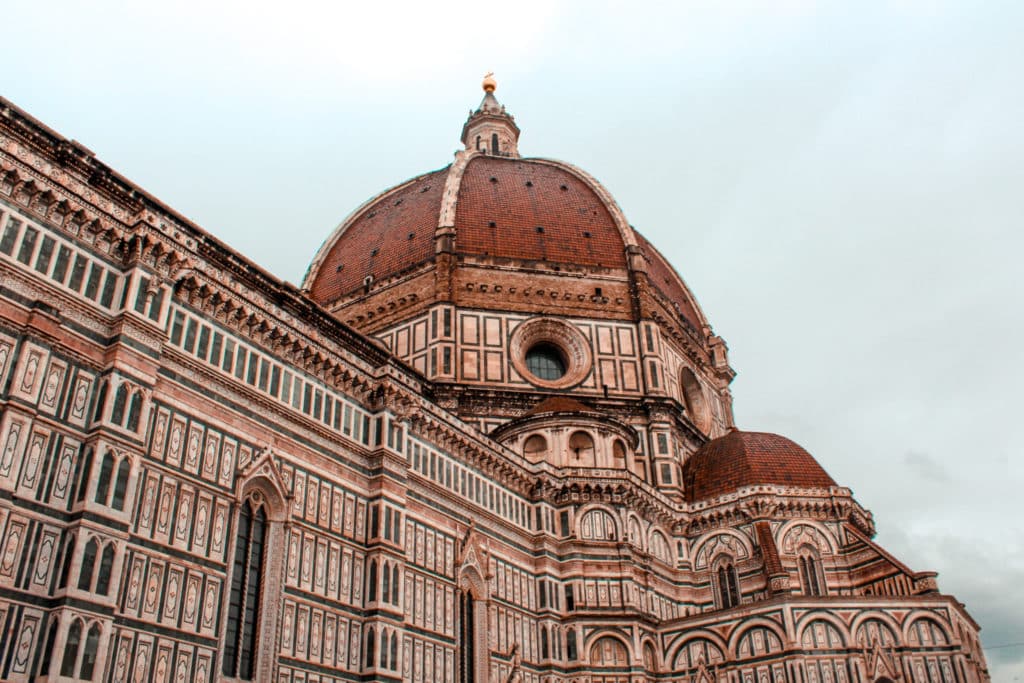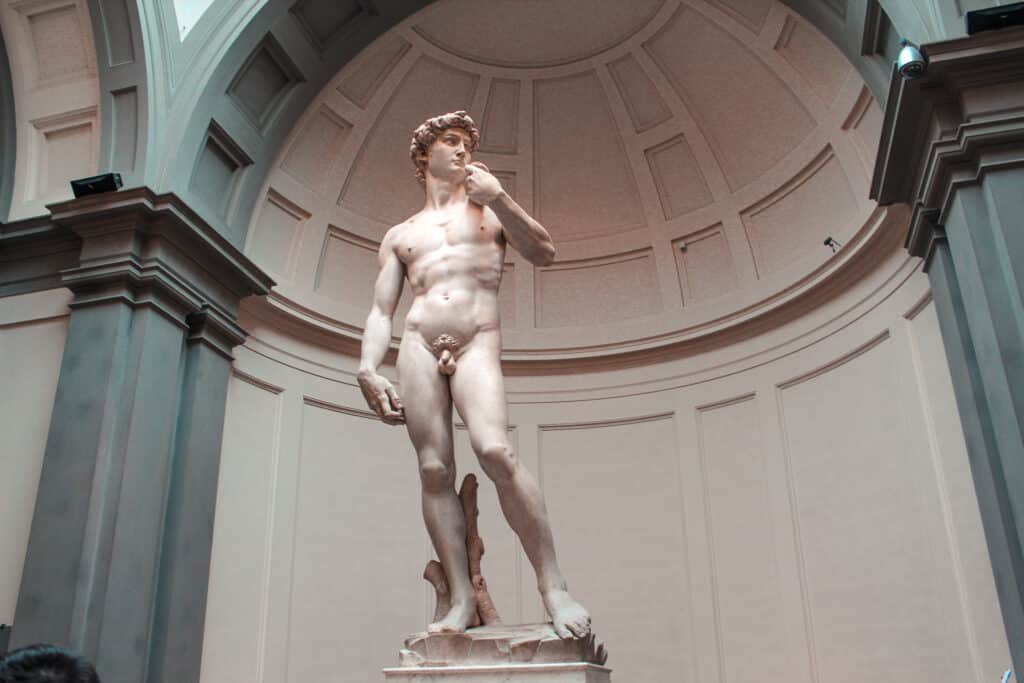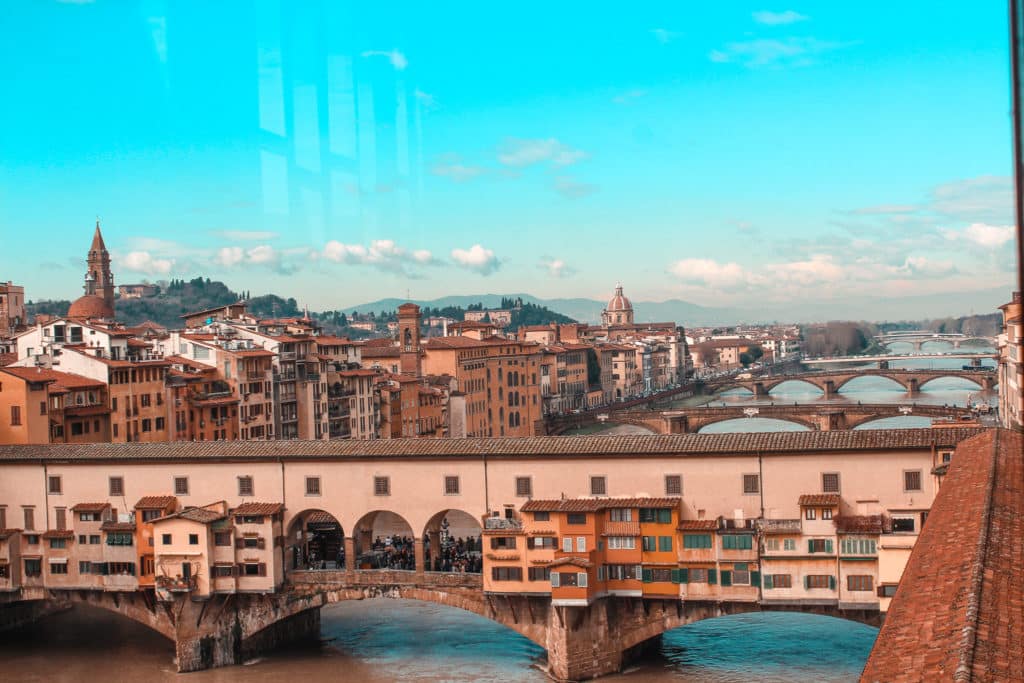 Day 4: Florence
What to do on your second day in Florence:
Cross the ancient Ponte Vecchio bridge filled with all kinds of shops and vendors.
Admire Florence's open-air works of art.
Visit the beautiful Pitti Palace and Boboli Gardens.
Watch the sunset over the Tuscan hills from the breathtaking views of the Piazzale Michelangelo with a panoramic view of Florence.
The Medici were a very wealthy Florence family of bankers (and three popes…) that loved art and commissioned so many works of art that they practically funded the Renaissance!
So much so that the Medici Mile, now a UNESCO World Heritage Site, has a higher concentration of monuments and open-air works of art than anywhere else in the world!
🌳 Tip: Book this walking tour of The Medici Mile with priority entrance to Boboli Gardens.
Where to eat in Florence
Florence is known as one of the best food cities in Italy, and it will not be hard for you to taste why!
Like in Venice, wander away from the main tourist streets to find the best restaurants and the best gelato that Florence has to offer!
No eating on the streets!
Keep in mind that, in an effort to reduce littering and prevent congestion caused by hoards of hungry tourists, the city of Florence banned eating out on the streets of the historic district back in 2018.
The ban is still in effect and you can get fines of up to €500 for chomping down a slice of pizza on the sidewalk! Thankfully, it only applies only on the most popular streets—Via de' Neri, Piazzale degli Uffizi, Piazza del Grano, and Via della Ninna—during peak meal times from noon-3pm and 6-10pm.
Related: What Not to Do in Italy (Mistakes Tourists Make)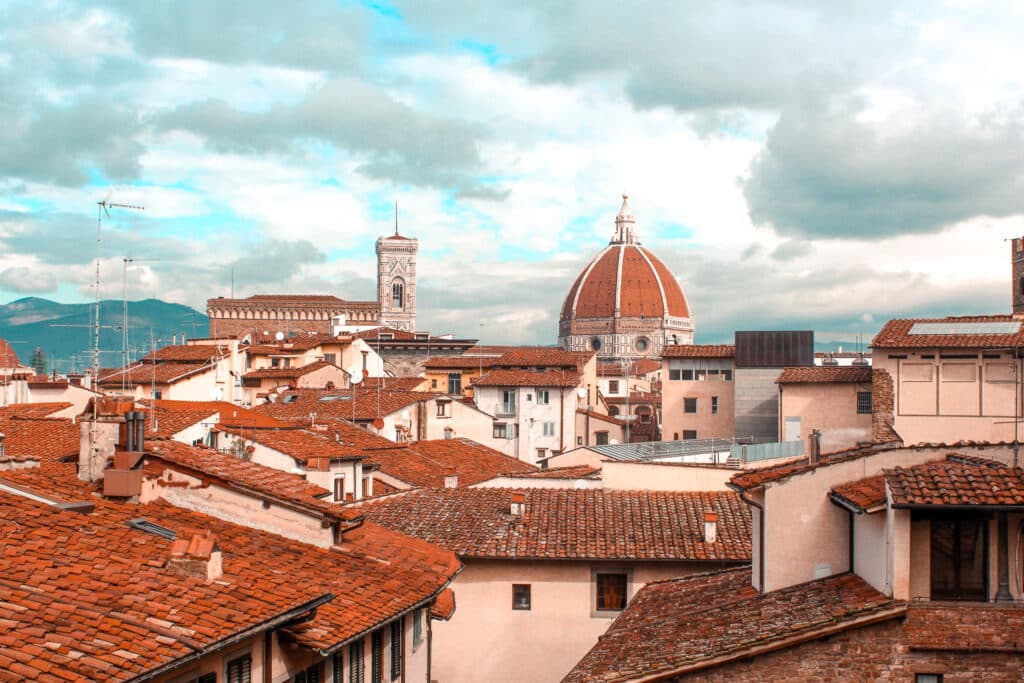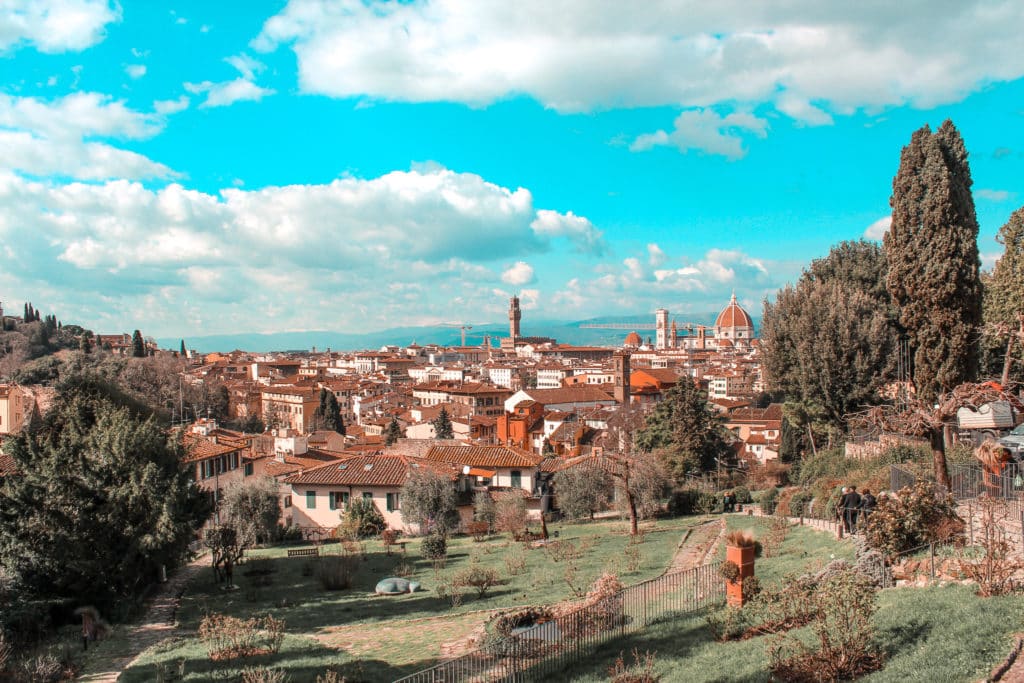 Day 5: Florence to Rome
On your fifth day in Italy, it's time to leave Florence and head to Rome!
Rome is one of the most interesting historic cities in the world, with incredible ruins and a long, fascinating history.
How to go from Florence to Rome
By Train: Your journey only takes about an hour and a half by train.
By Car: It's about a 3-hour drive through the country or a 4-hour drive through the coast. Rent a car with Discover Cars — you will not regret your choice to drive. Both routes are beautiful!
Where to stay in Rome
Hotel: The Palazzo Naiadi is an elegant hotel close to the train station and within walking distance of many of Rome's most popular sights.
What to do in Rome on your first day
Visit the Colosseum, then head over to the Roman Forum and Palatine Hill ruins to see what life used to be like for the Romans.
Throw a coin into the Fontana di Trevi (Trevi Fountain)—legend has it that if you do this, it means you will return to Rome one day. (Fingers crossed!)
Head inside the Pantheon to admire its beautiful interior and cool down on a hot day!
Sit on the Spanish Steps to rest your feet and do some people-watching.
🏛 Tip: Book your tickets and tour ahead of time to skip the line! This tour gives you fast access to the Colosseum and includes a visit to the Roman Forum and Palatine Hill.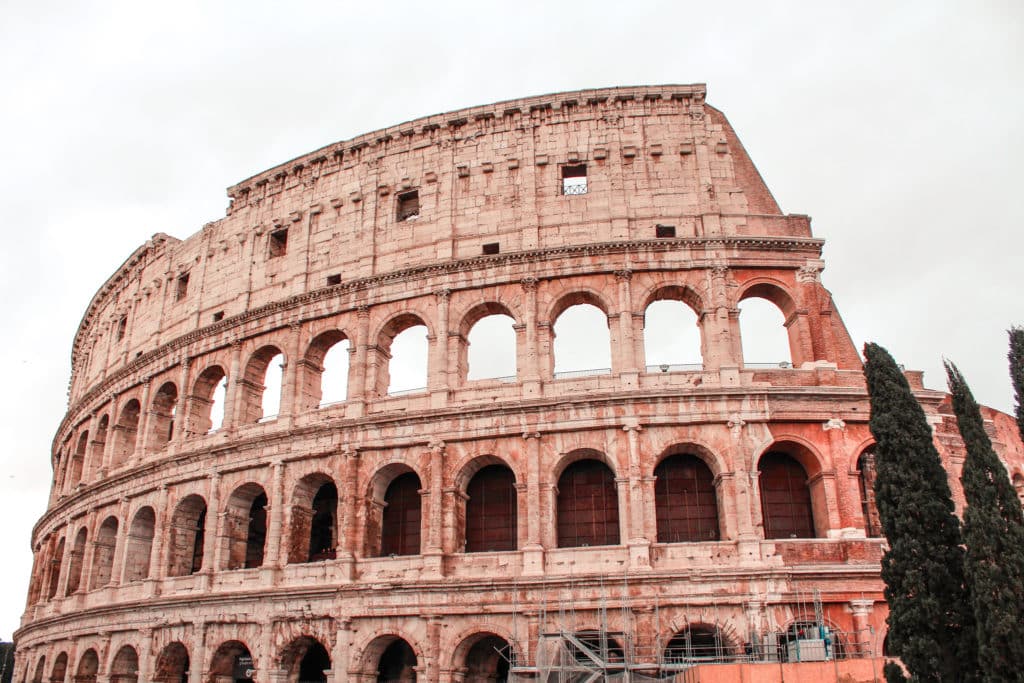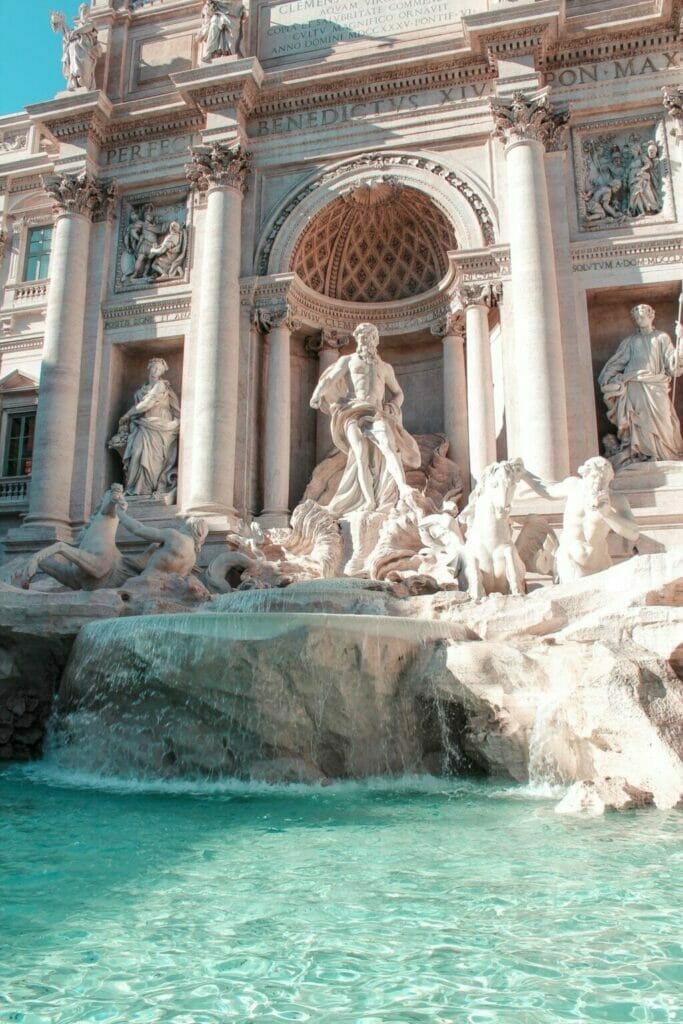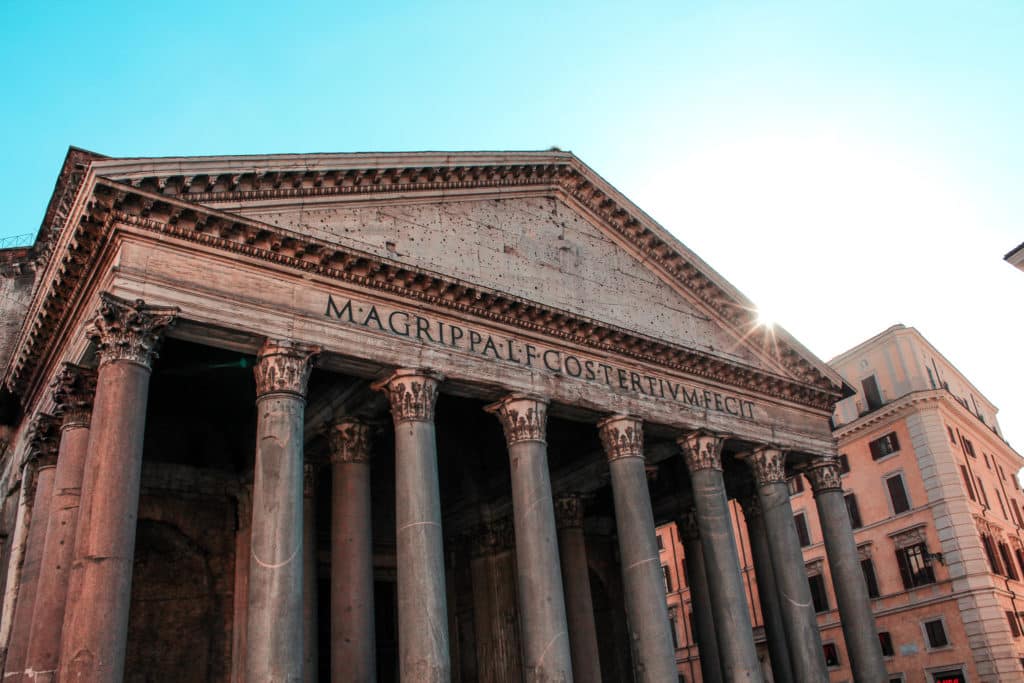 Day 6: Rome and the Vatican
What to do in Rome on your second day
Tour the Vatican City Museum and see the famous Sistine Chapel ceiling painted by Michelangelo.
Admire the grandeur of Saint Peter's Basilica's facade and the splendor of its interior.
Spend some time exploring the hip Trastevere neighborhood and have dinner there.
Rome is a huge city packed with historic sights, so after a jam-packed first day, you may want to take it easy on the second day and enjoy the ambiance of the Eternal City.
Having said that, the Vatican is one of the busiest places I've ever visited—head there early and, you guessed it, buy tickets in advance! Also, get a tour that includes entrance to the Vatican Museum, Sistine Chapel, and St. Peter's basilica—otherwise, you'll need to face two separate lines.
✝️ Tip: Buy this early entrance, skip-the-line, small group tour of the Vatican Museums, Sistine Chapel, and Saint Peter's Basilica. The early entrance tour is more expensive, but trust me on this: you'll be in before the crowds and out early enough to enjoy the rest of your day in Rome.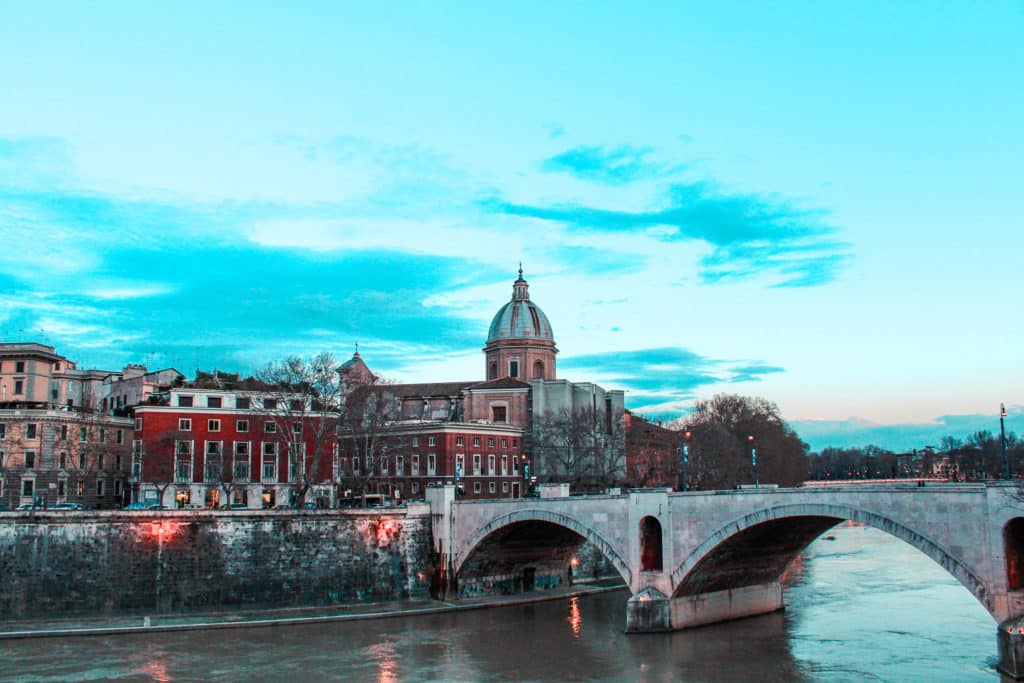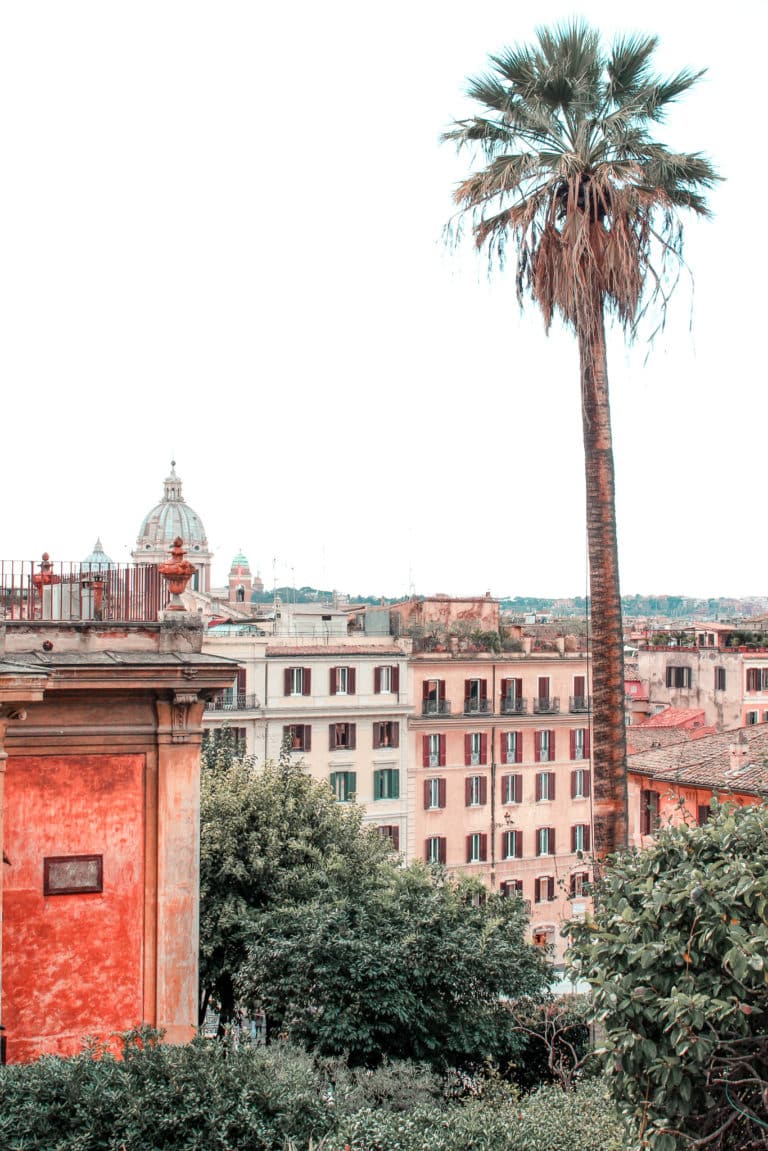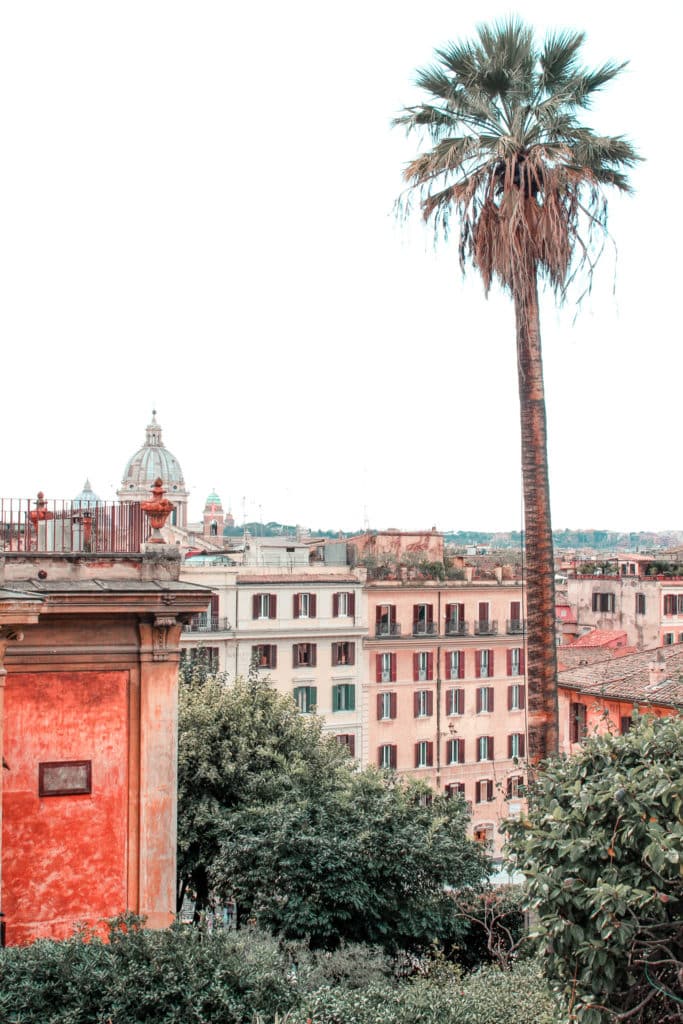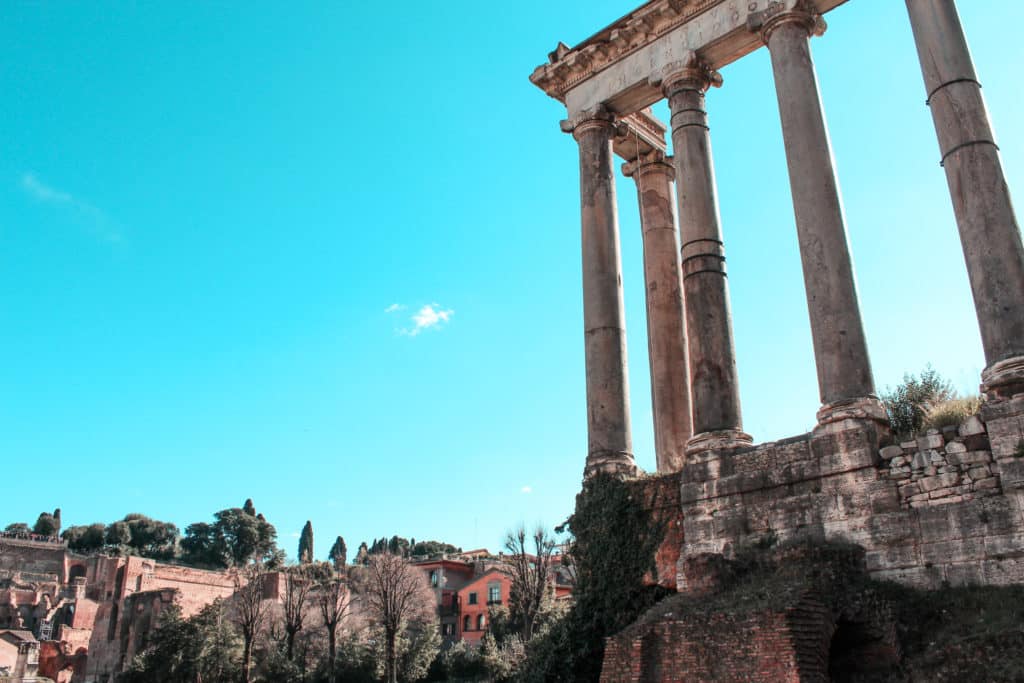 Day 7: Depart Rome
On your final day in Italy, wake up early and spend some more time walking around Rome again.
The Colosseum and nearby ruins are especially beautiful early in the morning before the crowds arrive.
Finally, depart Rome Fiumcino Airport as your one-week Italian adventure comes to an end!
✈️ Tip: The airport is about 20 miles (32 kilometers) from Rome, and it can take 30 minutes to 1 hour to get there, depending on the time of day and traffic. If you don't have a rental car, it can get expensive to get a cab. So, here's a reliable transfer to the airport as an option. It's a clean and air-conditioned bus that leaves from Rome Termini railway station.
Italy Packing Essentials
I wrote a whole blog on what to pack for Italy, but here are some commonly forgotten Italy packing essentials for your trip:
Where to next?
One week in Italy may seem short, but if you plan ahead, you can experience some of the best highlights of the country. This one-week itinerary includes three of Italy's most famous and popular destinations and is perfect for anyone visiting the country for the first time.
Whether you're interested in art, culture, history, or food—or all of the above— Italy has you covered!
Italy is one of my favorite destinations in Europe. And I promise you that after one week there, you'll be dying to return—so don't forget to throw a coin in the Fontana Trevi!
🩷 Want more Italy travel tips? Check out my travel guide to Italy.
I hope you enjoyed this one-week Italy itinerary! Leave a comment below and let me know what you think.
Save it to Pinterest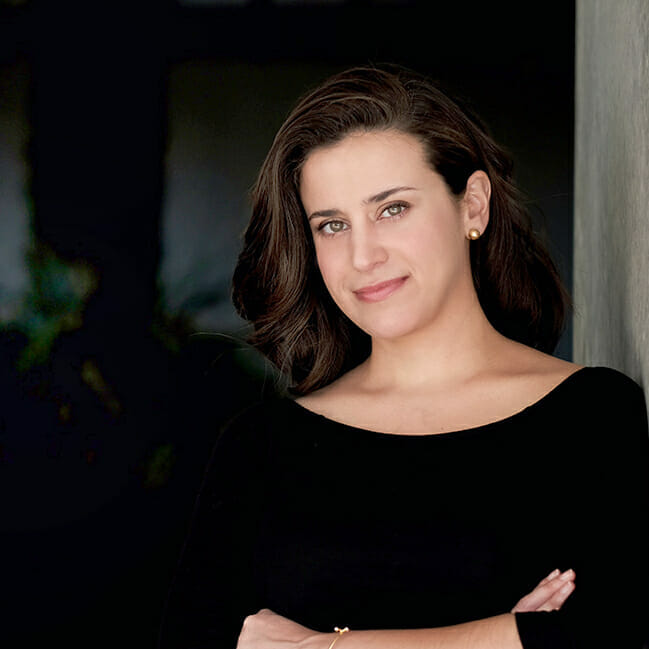 About Denise Cruz
Denise is a marketing executive who escaped corporate to travel the world… twice. A Brazilian native living in the U.S., she's lived in 4 countries and visited 35+ others. After side-hustling her way to financial independence, she curates solo destination guides, slow travel tips, and travel blogging advice on Wander Her Way. When she's not on the road, you can find her in Miami with her dog Finnegan.