One Week Italy Itinerary
Do you only have enough time for one week in Italy? Here's the perfect one week Italy itinerary to help you maximize your time and see the highlights of this beautiful country!
Italy is one of the most popular vacation destinations in the world, and it's easy to see why. It has something for everyone: art, culture, history, and of course FOOD.
Even if you only have one week, you can cover a lot of ground thanks to easy train travel in Italy.
This is very similar to the itinerary I followed on my first trip to Italy, and it's a great introduction to all this country has to offer.
Related: The Perfect Two Week Italy Itinerary
Day 1: Arrive in Venice
Fly into Venice Marco Polo Airport to start your one week Italian adventure.
Take a private water taxi (expensive option) or public water bus (cheap option) into Venice.
Venice is an incredible city (the prettiest in Italy) built around more than 100 small islands connected by over 400 canals and bridges. There are no cars or roads, and the only way to get around is on foot or by boat!
Where to stay: Grand Hotel dei Dogi, part of the Marriott Autograph Collection. This gorgeous hotel is in a less touristy area of Venice and provides a free water taxi to St. Mark's Square.
What to do on your first day in Venice:
Walk to St. Mark's Square, trying not to get lost in the maze of canals and bridges
Visit the Doge Palace and St. Mark's Basilica (buy your tickets online in advance, because the lines get up to two hours long!)
Go to the top of St. Mark's Campanile for a breathtaking view (buy tickets in advance)
Splash out for a gondola ride or take a shorter ride for just two euros
Related: 11 Amazing Things to Do in Venice, Italy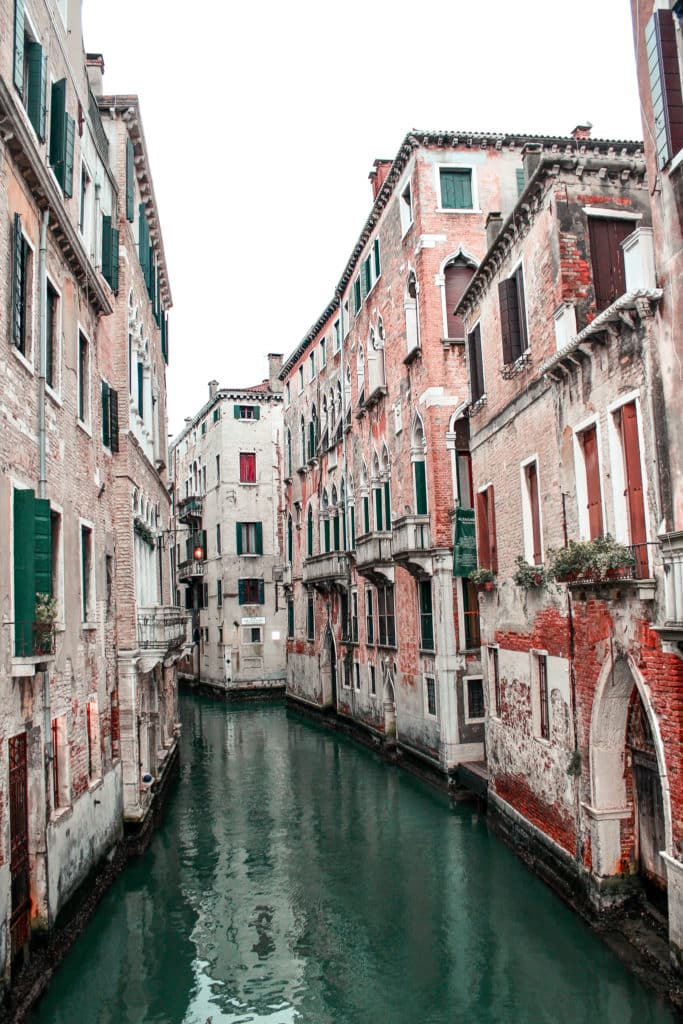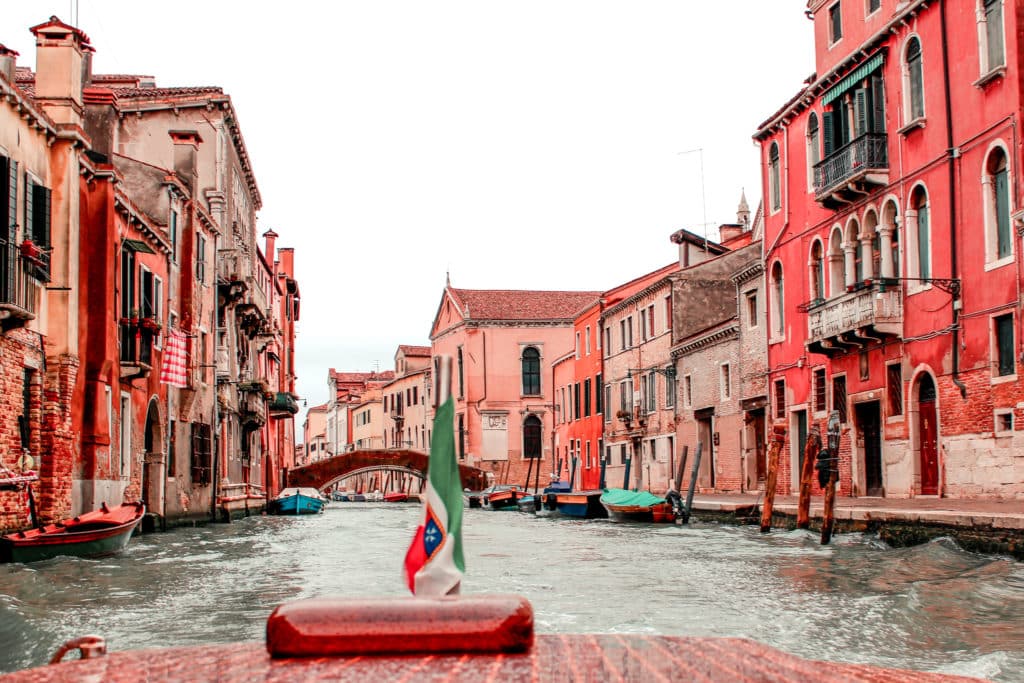 Day 2: Venice
What to do on your second day in Venice:
Visit the island of Murano, home of the famous Murano glass (the Hotel Dei Dogi offers a free private tour)
Visit the extremely colorful island of Burano
Check out another famous museum in Venice like the Gallerie dell'Accademia or the Museo Correr for art and history
Spend some time wandering around and getting lost in the canals
Whenever you stop for a meal in Venice, try to find a place away from St. Mark's Square and the Grand Canal for better food and lower prices.
Related: 6 Essential Venice Travel Tips from a Local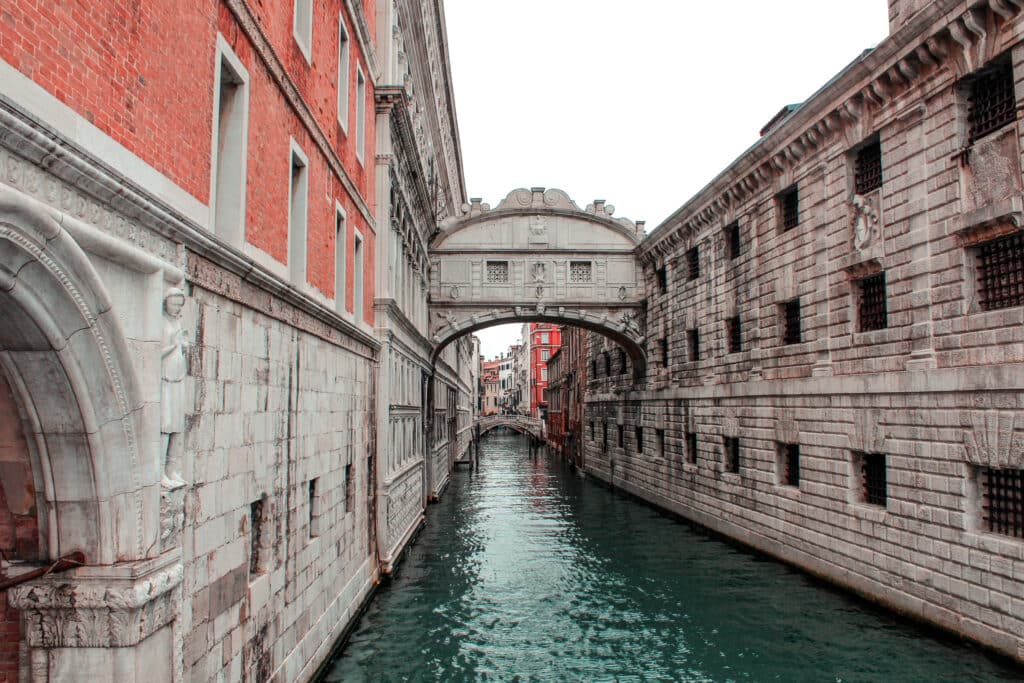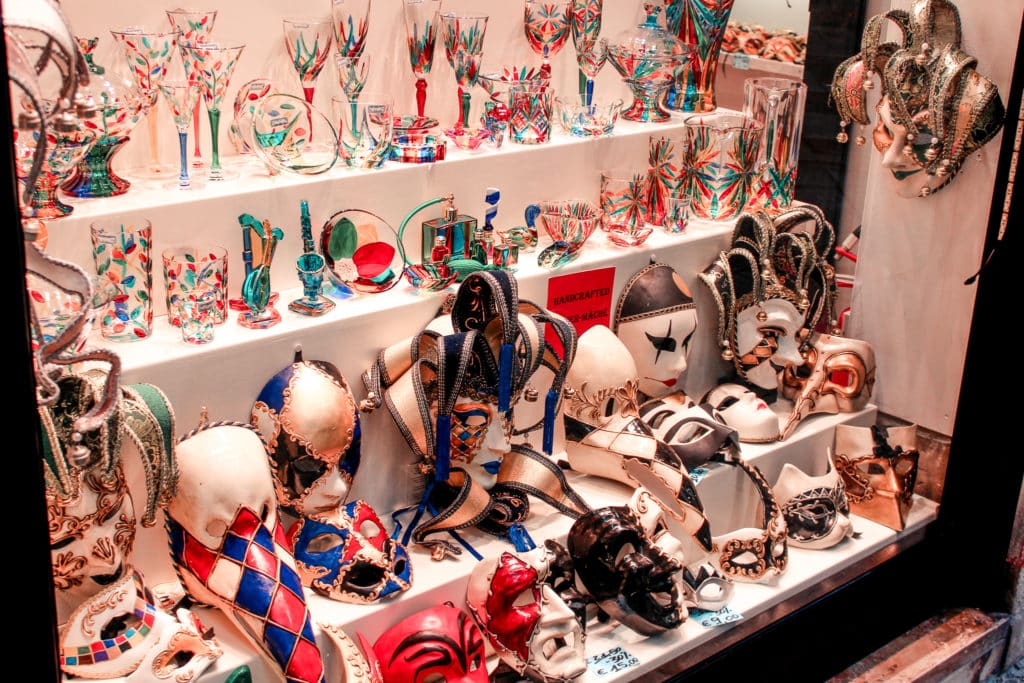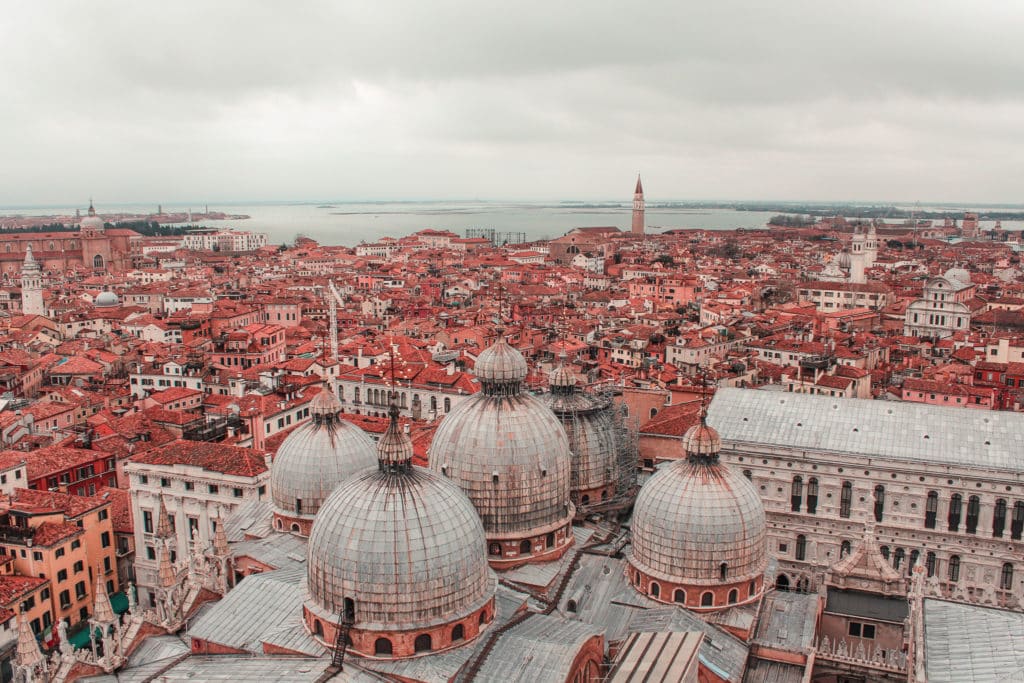 Day 3: Venice to Florence
This morning, pack up and head to Florence! Book a train ticket in advance to take you from Venice to Florence, about a two-hour journey.
Florence was the heart of the Renaissance in Italy and it's known for its incredible art and food.
Where to stay: The Westin Excelsior, Florence
What to do on your first day in Florence:
See the famous David sculpture by Michelangelo at the Accademia Gallery (buy tickets online in advance to avoid waiting in a long line!)
Admire the beautiful Duomo cathedral with its magnificent Renaissance dome
Check out famous Renaissance art at the Uffizi Gallery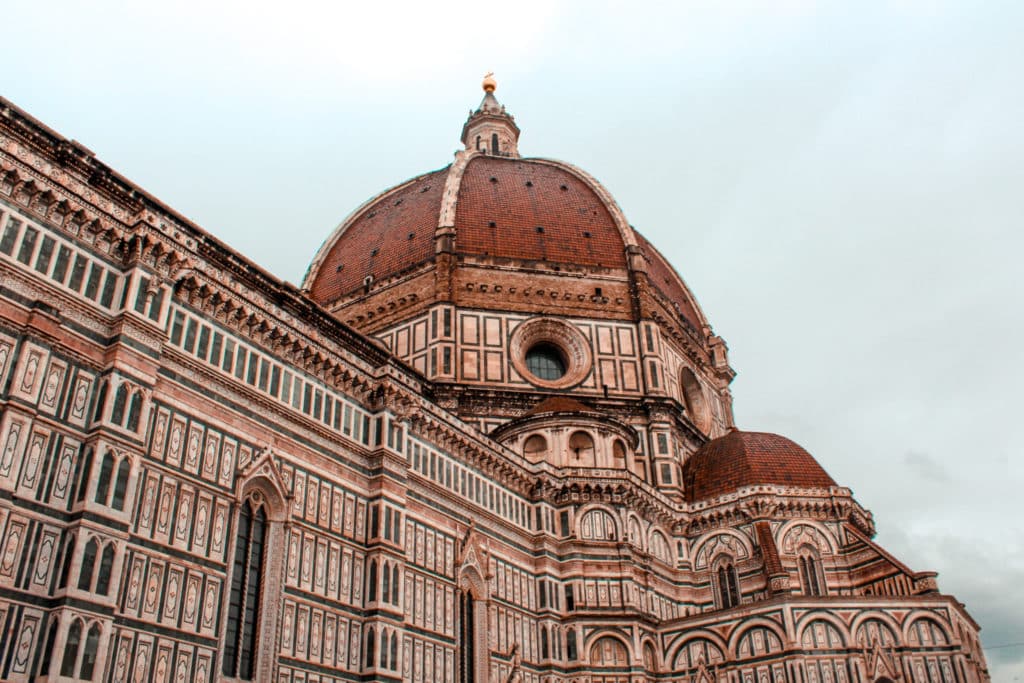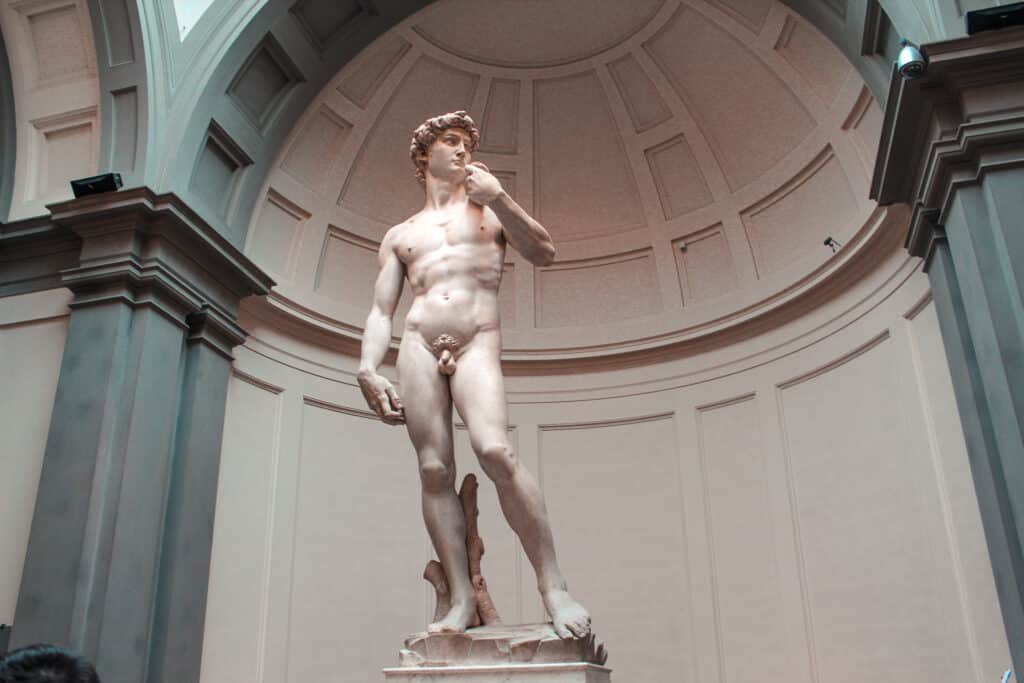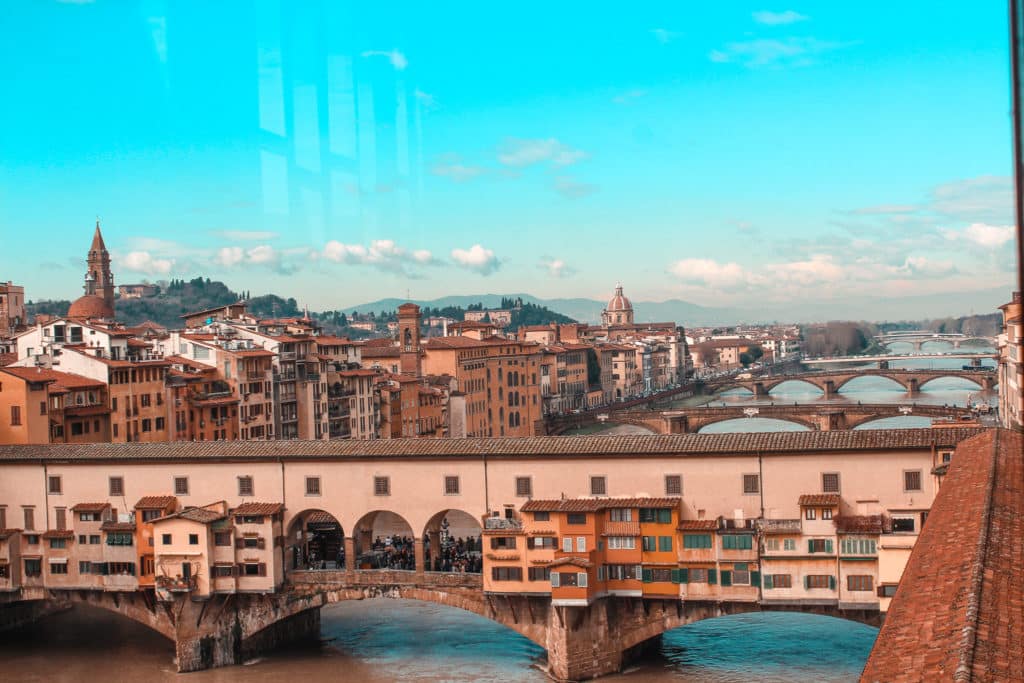 Day 4: Florence
What to do on your second day in Florence:
Cross the ancient Ponte Vecchio bridge filled with all kinds of shops and vendors
Visit the beautiful Pitti Palace and Boboli Gardens
Watch the sunset over the Tuscan hills from the breathtaking viewpoint of the Piazzale Michelangelo with a panoramic view of Florence
Like in Venice, wander away from the main tourist streets to find the best restaurants and the best gelato that Florence has to offer! Florence is known as one of the best food cities in Italy and it's not hard to see why.
Related: What Not to Do in Italy: 10 Common Tourist Mistakes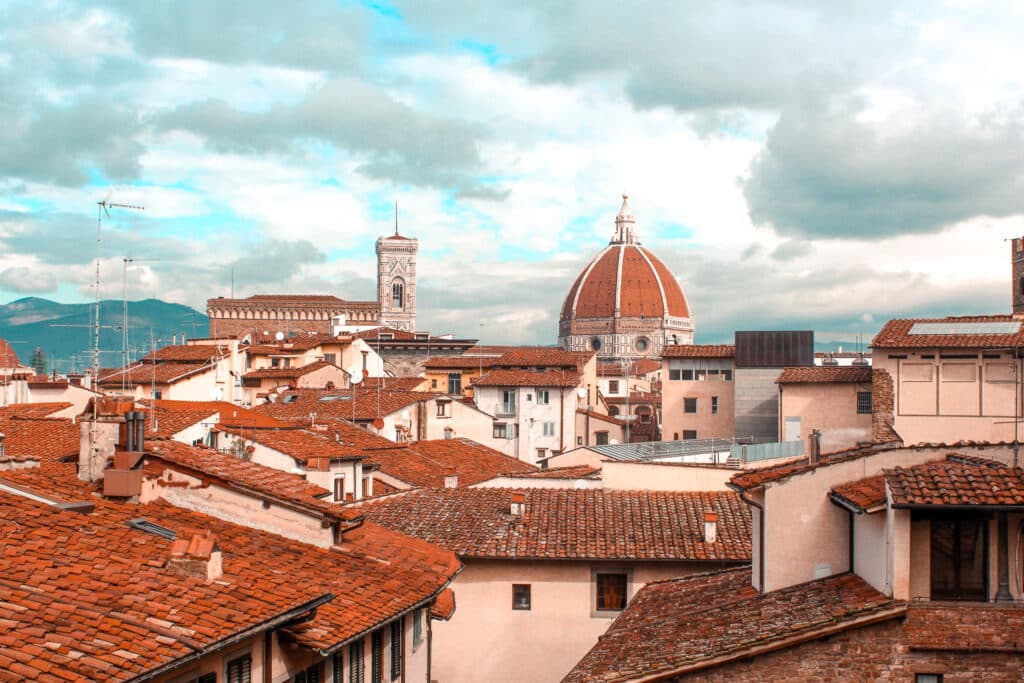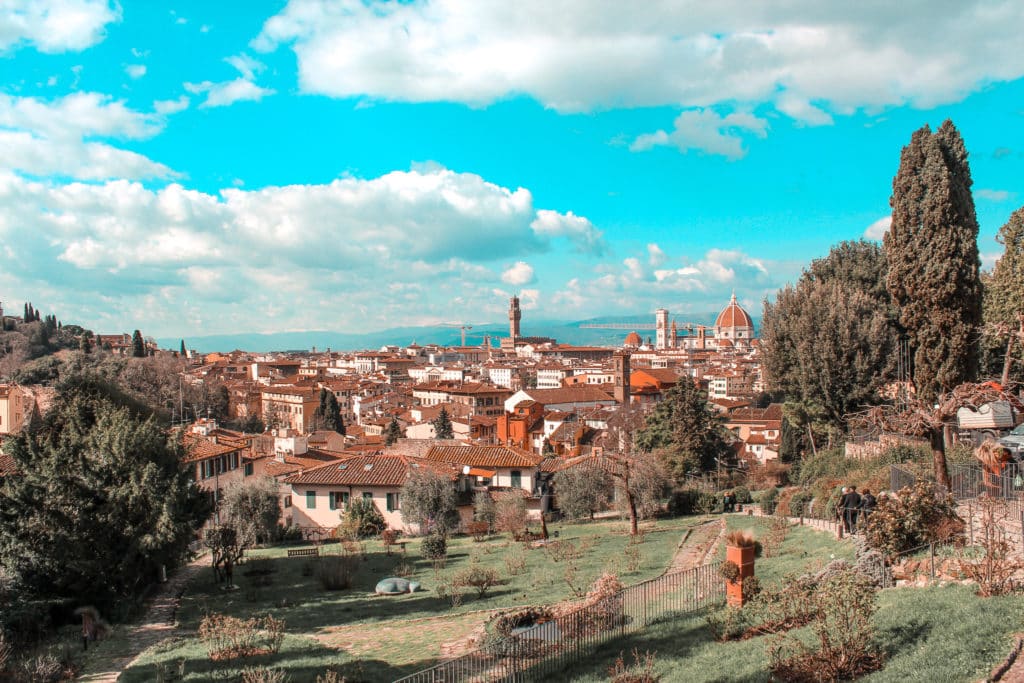 Day 5: Florence to Rome
On your fifth day in Italy, it's time to leave Florence and head to Rome!
This journey only takes about an hour and a half by train.
Rome is one of the most interesting historic cities in the world, with incredible ruins and a long, fascinating history.
Where to stay: Palazza Naiadi, part of the Marriott Autograph Collection. This is an elegant hotel close to the train station and within walking distance to many of Rome's most popular sights.
What to do on your first day in Rome:
Visit the Colosseum (book your tickets and tour ahead of time to skip the line!)
Head over to the Roman Forum and Palatine Hill ruins to see what life used to be like for the Romans (this is included with many Colosseum tours)
Throw a coin into the Trevi Fountain – legend has it that if you do this, it means you will return to Rome one day
Visit the beautiful Pantheon (head inside to cool down on a hot day!)
Sit on the Spanish Steps to rest your feet and do some people-watching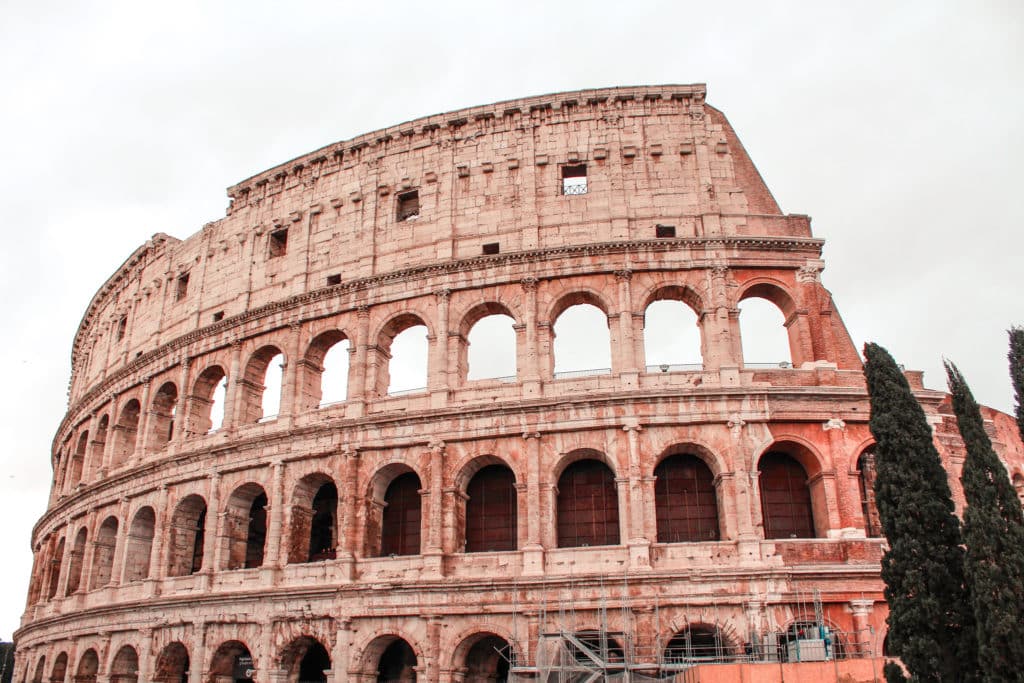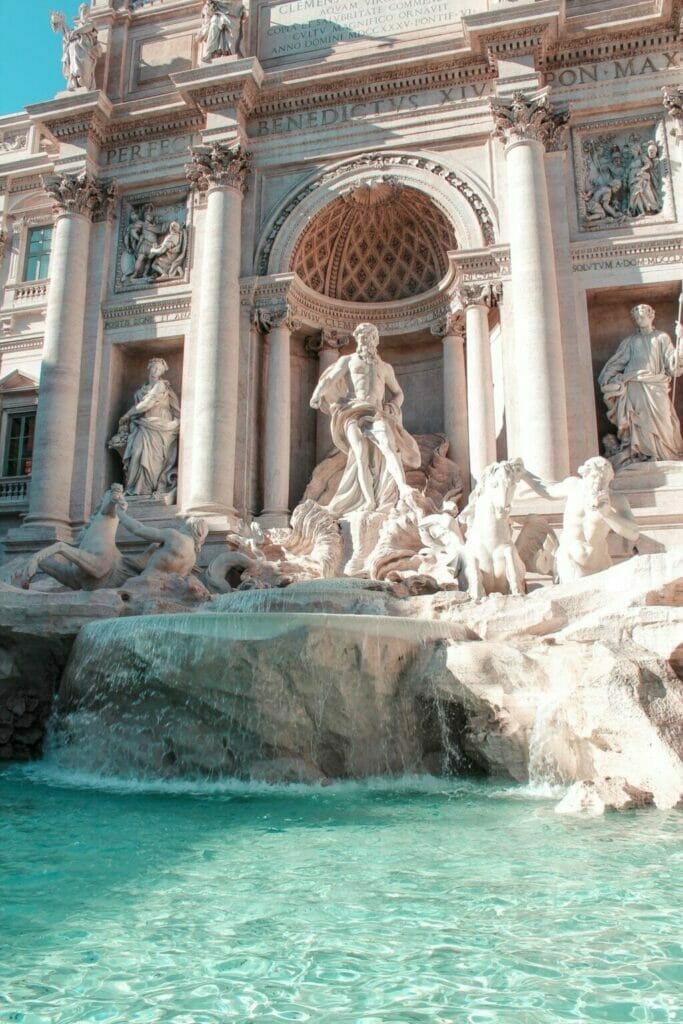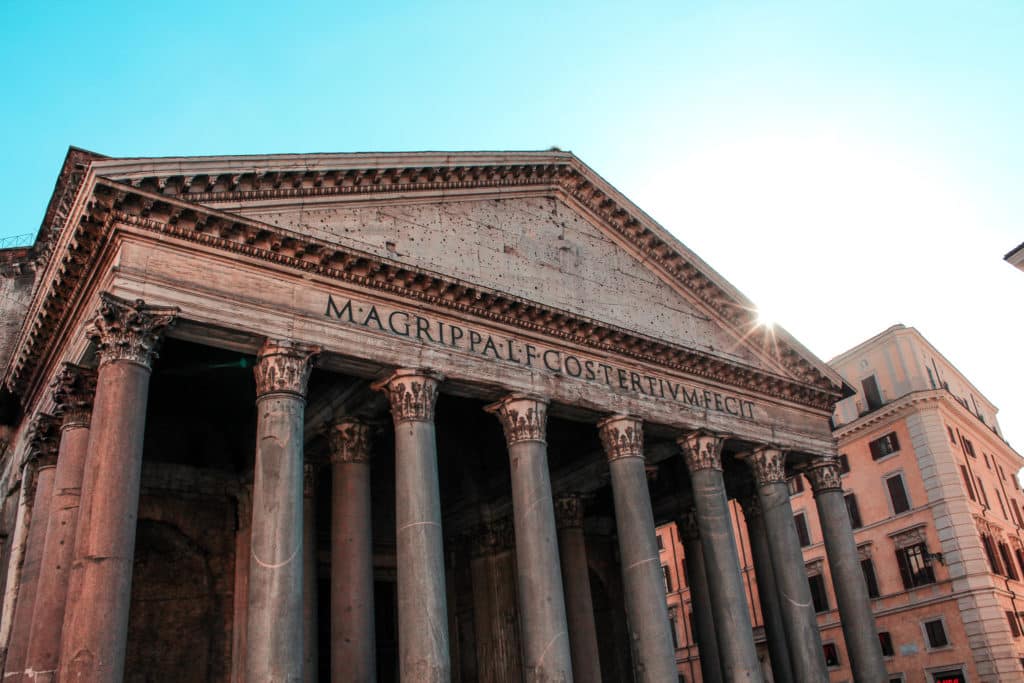 Day 6: Rome
What to do on your second day in Rome:
Tour the Vatican City Museum and see the famous Sistine Chapel
Spend some time exploring the hip Trastevere neighborhood and have dinner there
Rome is a huge city packed with historic sights, so after a jam-packed first day you may want to take it easy on the second day and enjoy the ambience of the Eternal City.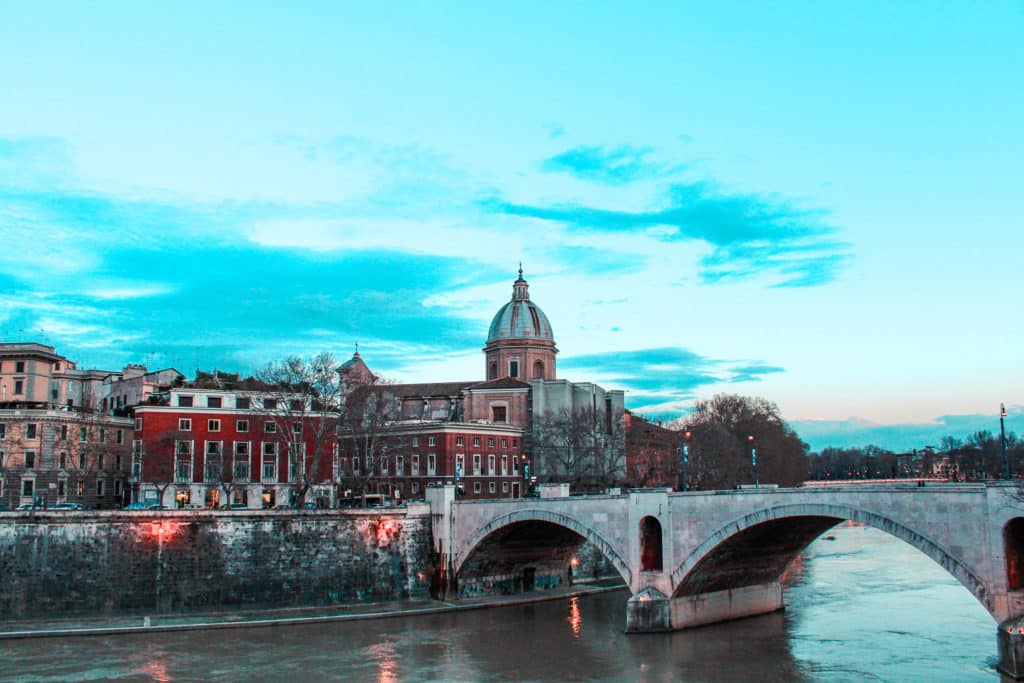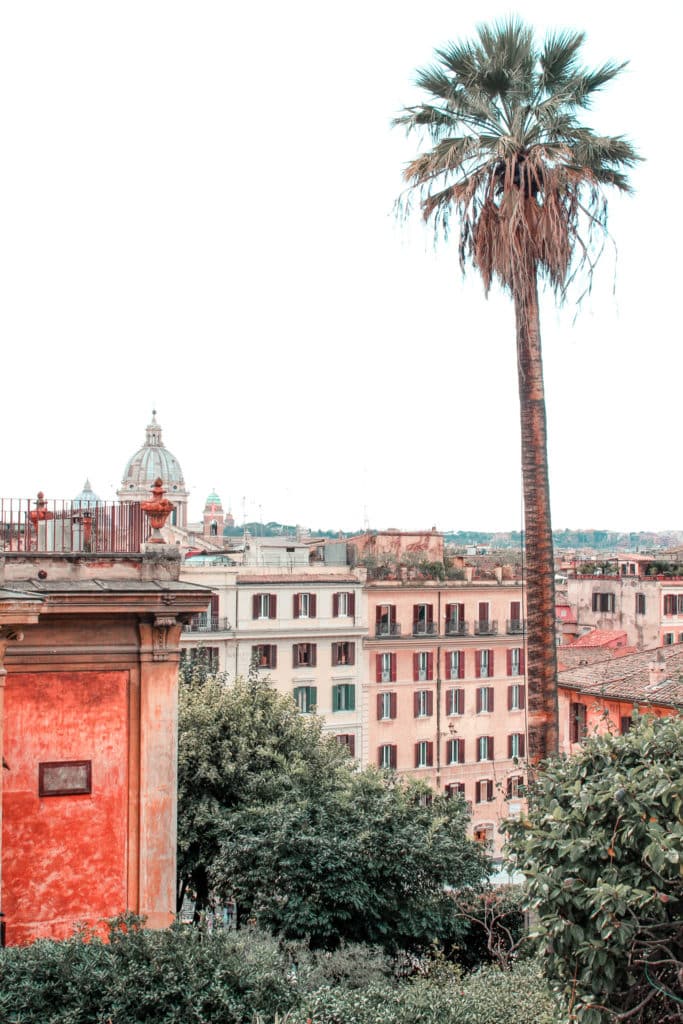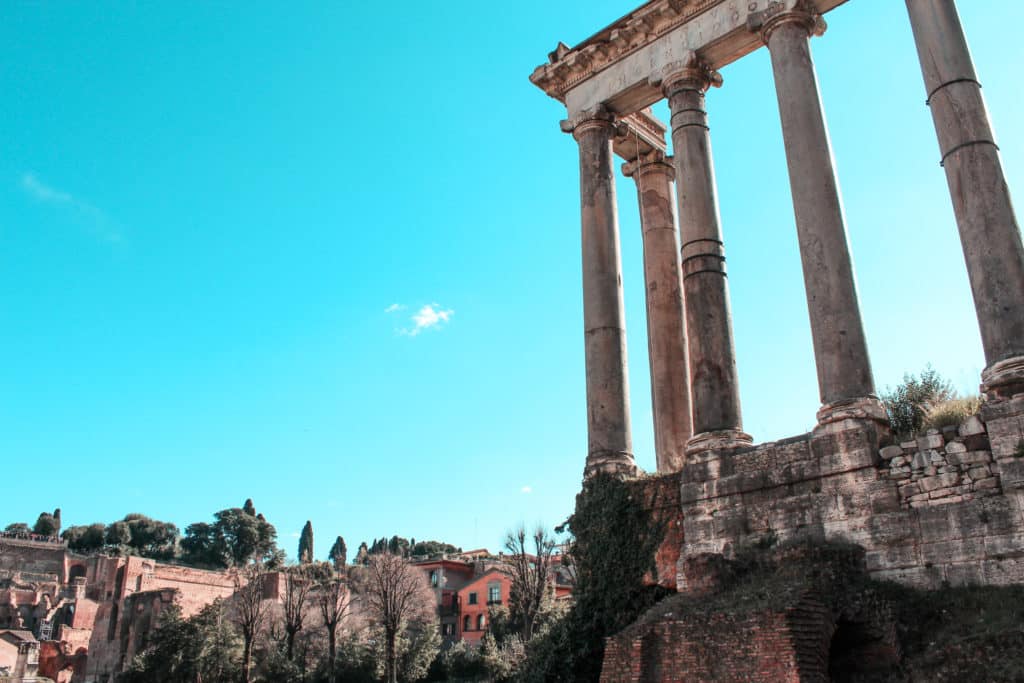 Day 7: Depart Rome
On your final day in Italy, wake up early and spend some more time walking around Rome again. The Colosseum and nearby ruins are especially beautiful early in the morning before the crowds arrive.
Finally, depart Rome Fiumcino Airport as your one week Italian adventure comes to a close!
Italy Packing Essentials
Here are some commonly forgotten Italy packing essentials for your trip!
Related: What to Pack for Italy: 10 Essential Items
I hope you enjoyed this one week Italy itinerary!
Italy is one of my favorite destinations in Europe, and after one week there you'll be dying to return.
Save it to Pinterest: