What to Pack for Italy: The Ultimate Guide.
Wondering what to pack for Italy? Here are my top ten Italy travel essentials you shouldn't forget!
I've been to Italy quite a few times now and these are some of the most helpful things I've packed.
No matter where you're going in Italy, how long you're staying, or what time of the year you are traveling, you should always make sure to pack these items!
1. European outlet adapter
This is something you will definitely want to buy before your trip and remember to pack! Once you get to Italy, it will be a lot more expensive to buy a European outlet adapter because you'll have to get it from the airport, train station, tourist shop, etc.
I like this European outlet adapter because it also comes with two USB ports so you can charge things like your phone or iPad without having to use the plug.
2. Portable cellphone charger
You'll be on the go a LOT in Italy and it's not always easy to find outlets to charge your phone.
That's why I always pack this portable cellphone charger with me whenever I travel. When it's fully charged, it will charge your phone fully up to two and a half times. Such a lifesaver!
3. Travel scarf with hidden pocket
If you've read my guide on how to avoid pickpockets in Europe then you know that Italy is a hotspot for pickpockets, especially in major tourist cities like Rome and Florence.
Bringing a travel scarf with a hidden pocket is a stylish way to carry your valuables like credit cards, cash, passport, etc around Italy while protecting them from pickpockets.
BONUS! A comfy travel scarf like this is perfect for wrapping around you on a chilly train or draping over your shoulders if you need to cover up when visiting a religious site.
4. Reusable water bottle
The tap water in Italy is extremely safe to drink. In fact, they have some of the cleanest water in the world thanks to their ancient aquifer system.
In most towns, you will find public water fountains and spigots where you can fill up your reusable water bottle. I like this water bottle that is insulated and comes with a built-in filter.
Not only is this an easy way to save money on bottled water, but it's also a lot more eco-friendly, which is important in a destination like Italy that's suffering from overtourism.
5. Student ID
If you're a college student (or if you can still pass as one) be sure to bring your college ID to Italy!
There are many museums and attractions in Italy that will offer you a student discount if you have your ID, which can be a great way to save a few extra euros on your trip.
6. Dry bag
This is a must if you'll be going to any coastal destinations like Cinque Terre or the Amalfi Coast.
A dry bag allows you to bring your valuables (camera, phone, wallet, etc.) into the water with you without having to worry about them getting damaged or stolen on the beach. It's also great if you'll be doing any water activities like boating, kayaking, etc.
I recommend this dry bag because it's lightweight, durable, and 100% waterproof.
7. Travel-size hand sanitizer
I have never regretted having hand sanitizer in my bag when I travel.
Especially in Italy, where public restrooms can be in… questionable condition (sometimes lacking soap.) It's also good to have for when you're taking public transit, etc.
This travel-size hand sanitizer is perfect to pack in your purse or backpack..
8. Rick Steves Italy
You really can't go wrong with this classic Rick Steves Italy guidebook.
It's great to help you plan your trip, but throw it in your suitcase when you actually go to Italy because it's worth the extra weight! This guidebook has so much useful info, from self-guided walking tours to restaurant recommendations to helpful tips and tricks that you will be consulting it the whole time you're in Italy.
9. Comfortable walking shoes
Yes, Italy is one of the most fashionable countries in the world and you'll see Italian women walking around in impossibly high heels looking super stylish.
But you will probably be walking 10+ miles a day while sightseeing in Italy, so it's not the time to sacrifice comfort for fashion. I highly recommend packing a pair of comfortable walking shoes for your day-to-day activities in Italy.
I am very fond of TOMS shoes because they're comfy, weigh close to nothing and take up no space in my suitcase.
10. Wrinkle release spray
A lot of people like to dress up a little when they go to Italy, and it's the perfect place to do so! This travel-sized wrinkle release spray is a packing essential so you can get your clothes looking perfect even if you don't have an iron or steamer wherever you're staying.
🩷 Where to next? Check out my guide to solo travel in Italy.
More Italy Travel Tips
I hope this list of what to pack for Italy helped you! For more tips on planning your trip and travel in Italy, be sure to check out these posts:
Save it to Pinterest: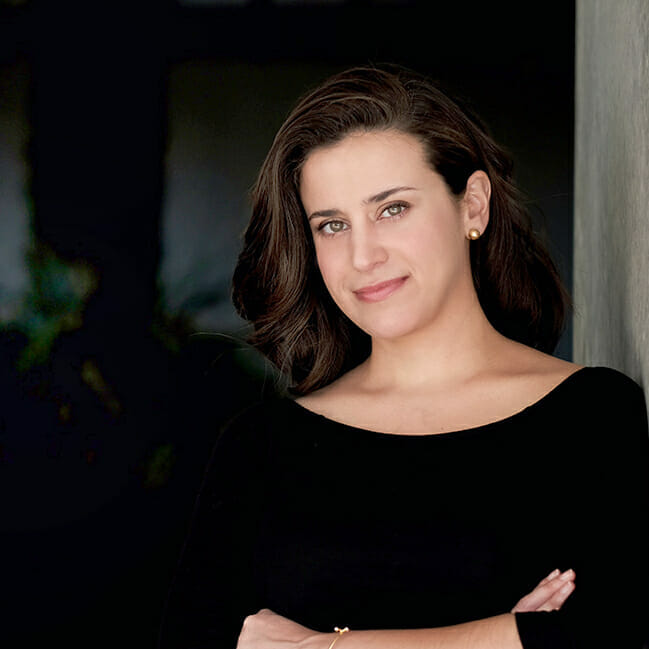 About Denise Cruz
Denise is a marketing executive who escaped corporate to travel the world… twice. A Brazilian native living in the U.S., she's lived in 4 countries and visited 35+ others. After side-hustling her way to financial independence, she curates solo destination guides, slow travel tips, and travel blogging advice on Wander Her Way. When she's not on the road, you can find her in Miami with her dog Finnegan.