What I Miss (And Don't Miss) About Living in Paris
If you buy something through the links on this page, you're helping me pay for my next adventure—thank you for clicking! Learn more.
What I Miss About Living in Paris
"Ahh, to be twenty in Paris…"
Those were the words my landlady said to me on my first day in Paris, as she helped me lug my two enormous suitcases up the narrow spiral staircase to my new apartment.
Little did I know that I was in for the best time of my life studying abroad in Paris.
I had never lived abroad before, but after living in Paris, I knew I wanted to come back again one day. Some people will tell you that living in Paris isn't actually all that glamorous or exciting, but for me, it always felt like it was! There's truly nothing like living in Paris.
There are so many things I miss about living in Paris (and only a few that I don't…)
Starting off, here are the things I miss most about living in Paris…
1. My apartment
My apartment in Paris was truly one of a kind. I lived in a beautiful studio in one of the best neighborhoods in the city: Saint Germain des Prés.
This was by far the nicest apartment I've ever lived in, and it was worth every penny I paid to live there. (Even though I cringe now thinking about how high my rent was.)
How could anyone ever get tired of living in a place like this?
2. The food
I'm not actually a huge fan of typical French cuisine. Being a vegetarian makes eating French food difficult because a lot of the dishes are very meat-heavy.
However, I ate all the bread, cheese, pastries, crepes, and macarons I could get while in Paris. Even McDonald's serves macarons and pastries in France. And it was all delicious.
I also loved going to different places for brunch in Paris and trying out new types of cuisine, like Ethiopian food at a cool restaurant near me in the Latin Quarter.
3. Making friends from all over the world
I made friends from the United States, Canada, Scotland, Turkey, Lebanon, Colombia, and more during my time living in Paris and attending my exchange university, Sciences Po. Some of them I still keep in touch with today, over four years later.
Ironically enough, I didn't actually make that many French friends. But I attribute that to mainly hanging out with the other foreign exchange students in my program.
Similarly, if you're an expat moving to Paris, it's easy to hang out with only other expats. It's worth the effort to make local friends though – all the French people I met were very nice and welcoming!
4. Exploring Paris
A lot of people I know use study abroad as a way to take weekend trips all around Europe.
But for myself and my study abroad friends, we usually didn't leave the city on weekends. There was just so much to do in the Paris that it was impossible to get bored.
My neighborhood alone provided me hours of entertainment, as I explored every narrow cobblestone alley and side street lined with rare book stores and art galleries. I could have spent years there and still not seen everything that Paris has to offer.
5. My schedule
Studying abroad was the only time in college I didn't have a part-time job, so right off the bat that gave me more free time for exploring and eating crepes and macarons.
My class schedule was also a joke, with only one or two classes each day and no Friday classes. Some days my classes didn't start until five PM, giving me almost the entire day free.
Needless to say, I really enjoyed my schedule while living in Paris. I loved waking up, having a baguette and Nutella (my unhealthy but delicious breakfast of choice) and strolling around Luxembourg Garden or heading to a museum before heading off to school.
6. Classes at Sciences Po
I loved my exchange university in Paris, Sciences Po.
Sciences Po is known for being one of the best universities in France, so the professors are world class. I used up all of my electives to take interesting classes like with titles like African Spaces, Old and New Media, and Travel Writing that I could have never taken at home.
The school itself is also beautiful. There's no one "campus" at Sciences Po, but rather a handful of charming old buildings spread out around the 6th and 7th arrondissements.
7. The beauty of Paris
Just walking around my neighborhood and walking to class every day felt like being in a movie. The streets of Paris are beautiful, and although there's a stereotype that Paris is a "dirty" city, I can tell you it's a lot cleaner than my home New York – and so much prettier.
I never got tired of walking down grand, sweeping boulevards and charming, narrow side streets. Or strolling along the Seine on a rainy day just admiring the scenery.
8. The proximity to the rest of Europe
Paris is a great jumping off point for exploring the rest of Europe. Although I didn't travel that much, I still managed to visit Italy, Switzerland, Belgium, England, and Denmark while studying abroad.
It was so easy to get around, with options like super cheap flights on budget airlines (almost always under $50), trains like the Eurostar that connects Paris to London in just two hours, and buses that were shockingly nice and extremely affordable for long journeys.
I was even able to hop on a bus and make a day trip to Antwerp, Belgium. You certainly can't take a day trip to another country from most places in the US!
What I DON'T Miss About Living in Paris
So now you've heard what I miss, but let's talk about the negatives… what I DON'T miss about living in Paris and what I wasn't sad about leaving behind.
1. The bureaucracy and slowness
There is a ton of bureaucracy and red tape involved with living and studying in France.
At the time, I had the patience to deal with it all, but I don't know if I could go through it at this point in my life if I wanted to live in Paris again.
I just had to get a student visa, but I can't imagine trying to get a visa for a long-term stay. All the paperwork and embassy appointments were extremely frustrating.
2. Street harassment
One of the biggest things I don't miss about Paris is getting harassed quite frequently. It happened on the street, on the Metro, when I was alone, when I was with friends, at night, at day, etc.
Street harassment happened much more frequently in Paris than it does at home in New York. My usual strategy whenever it happened was just to ignore the aggressor, but if I was already in a bad mood then sometimes I would snap and just start yelling at them.
Despite the street harassment, I still think Paris is very safe for women, but it's something you need to be prepared for (along with avoiding tourist scams.)
3. French people insisting on speaking English
This is more of a personal pet peeve than a real con to living in Paris.
As a whole, I found the "Parisians are rude" stereotype to be completely untrue. Most of the Parisians I interacted with on a daily basis were very polite and friendly.
Sometimes too much so. Whenever I would initiate a conversation in French, many Parisians would immediately switch to English once they detected my accent.
It was frustrating for me, because I wanted the chance to practice and improve my French. But at the same time, they all wanted to practice and improve their English!
4. Feeling like an outsider
I loved living in Paris, and I want to do it again someday. But I think the maximum amount of time I could live there again would be about six months to a year.
At the end of the day, I'm an outsider in France. No matter how long you stay there, you can never truly fit in or become French if you're an American.
I've spent the majority of my life living in the United States, and I like it. And frankly I can't see myself living anywhere else permanently aside from New York!
What I Miss (And Don't Miss) About Living in Paris
So there you have it! The things I miss the most (and the things I don't miss at all) about living in Paris! Most days I miss it a ton and I can't wait to return.
Although there were a few challenging aspects, living in Paris was overall one of the best experiences I've ever had. If you're thinking about making a move to Paris, you should go for it!
For more posts about Paris, be sure to read…
More Posts About Living in Paris
Are you looking for more blog posts about what it's like living in Paris?
Here are a few great reads sharing more opinions and experiences…
Have you ever lived abroad? What do you miss about it?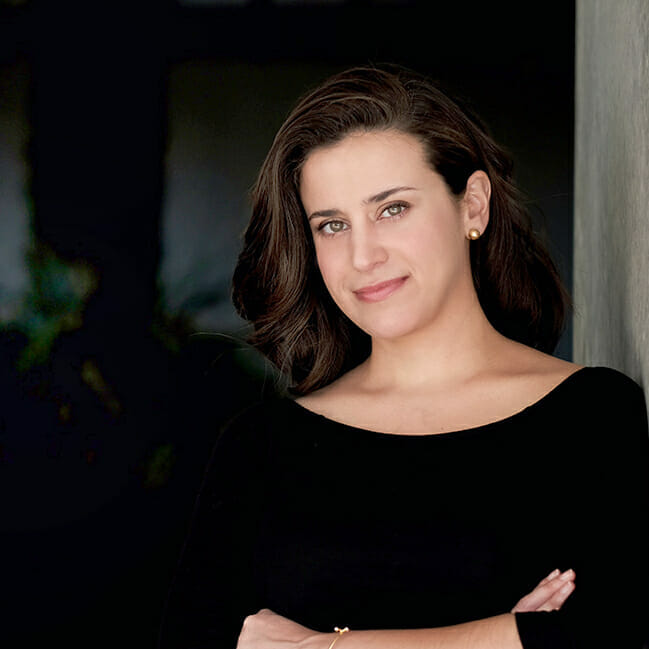 About Denise Cruz
Denise is a marketing executive who escaped corporate to travel the world… twice. A Brazilian native living in the U.S., she's lived in 4 countries and visited 35+ others. After side-hustling her way to financial independence, she curates solo destination guides, slow travel tips, and travel blogging advice on Wander Her Way. When she's not on the road, you can find her in Miami with her dog Finnegan.