10 Mistakes to Avoid When Visiting Paris
If you buy something through the links on this page, you're helping me pay for my next adventure—thank you for clicking! Learn more.
Don't Make These Paris Tourist Mistakes!
This post is all about the most common Paris tourist mistakes to avoid.
Traveling to Paris can be overwhelming, especially if it is your first time.
There are so many cultural differences, a language barrier, and of course the old stereotype that Parisians are "rude." (Okay, a few of them really are, but the majority are very nice people!)
As someone who has lived in Paris and visited many times, I feel like I am qualified to offer this advice to make your trip more enjoyable and go as smoothly as possible!
From social faux pas to fashion don'ts to common tourist scams, here are 10 common tourist mistakes to avoid when visiting Paris!
Note: One of the biggest mistakes you can make on ANY trip is not getting travel insurance.
Travel insurance gives you protection in case of any type of travel disaster: medical issues, stolen passport, lost luggage, cancelled trip, and so on.
For this reason, I recommend that everyone gets travel insurance. It's a small price to pay for peace of mind when you travel.
The number one travel insurance provider is Allianz. Click here to get a free quote to see how much coverage would be on your trip to Paris.
1. Staying near the Eiffel Tower
A lot of first-time visitors to Paris think they MUST stay in a hotel near the Eiffel Tower, or the Louvre, or some other major tourist site.
The truth is that these neighborhoods are the most touristy and expensive, and Paris is such a walkable city with great Metro access that you really don't need to stay in a particular area in order to see and do everything.
I recommend staying in a less touristy neighborhood like the Latin Quarter or Le Marais instead to get a more authentic experience and neighborhood feel.
2. Falling for tourist scams
While Paris is a very safe city to visit, the one thing you do have to worry about is tourist scams. Pickpockets, the gold ring scam, fake petitions, and "friendship bracelets" at Sacré-Cœur are just a few of the ways tourists are targeted by scammers.
Read 10 Most Common Tourist Scams in Paris and How to Avoid Them for more scams and what you can do to protect yourself from being targeted.
Scams are more prevalent in touristy areas, such as around the Eiffel Tower, Arc de Triomphe, Louvre, Montmartre, and Notre Dame.
3. Not learning any French
While many Parisians do speak English, there's no reason to live up to the "obnoxious American" stereotype by only speaking English while you're in France.
Learning a few key phrases in French, like hello, good morning, goodbye, please, thank you, etc. and using them will go a long way in establishing goodwill with Parisians that you encounter.
4. Not greeting the shopkeeper
Many tourists don't know about this faux pas, but not greeting the shopkeeper when you walk into the store is considered extremely rude in France.
Unless it's a huge store like a department store or grocery store, you should always greet the shopkeeper with "Bonjour Madame/Monsieur" and thank them with "Merci, au revoir" when you leave (even if you don't buy anything.)
5. Throwing away your Metro ticket
Always be sure to hold onto your Metro ticket instead of throwing it away in the station before you board your train.
Occasionally, there are metro officers waiting at the exit and they will be checking tickets to make sure you paid. If you are caught without your ticket, you can face a steep fine, so always hang on to your tickets until you're out of the station!
6. Tipping
Tipping is already included in the bill at restaurants in Paris, and it's usually a 10-15% charge. So tipping on top of this is not needed because servers in Paris are already paid a living wage.
Of course, if you had really excellent service you can always leave an additional tip to show your appreciation, but it's not required.
7. Forgetting a travel adapter
Outlets and voltage are different in France, so you will need a travel adapter in order to use any of your electronics such as phone and laptop chargers. I recommend this all in one travel adapter that works in the US, US, EU, and Australia.
8. Paying for water at a restaurant
If you order water at a restaurant, you might receive bottled water and be charged a few euros for it. In order to avoid this, be sure to order a carafe of water ("une carafe d'eau") at the restaurant and you will receive a pitcher of tap water for free.
Tap water is perfectly safe to drink in Paris and tastes the same, so there's no reason to pay extra for bottled water (unless you really want to for some reason.)
9. Dressing inappropriately
Parisians tend to dress quite nicely. This doesn't mean you need to pack super high-fashion outfits to wear in Paris, but if you want to blend in and not stand out as an obvious foreigner, I would bring simple, tasteful clothing in dark and neutral colors.
Additionally, Parisians tend to cover up more, even during the summer. Don't wear short shorts and a tank top unless you want to immediately stand out as a tourist.
10. Over-planning your trip
Even if you only have a few days in Paris, you shouldn't try to cram in as much sightseeing and activities as possible, or you will end up burnt out and missing the real Parisian experience.
Instead, try to work some down time in your itinerary and spend it lounging in Luxembourg Garden, strolling along the Seine, or wandering down ancient alleyways in the Latin Quarter. This is how you can experience the "real" Paris and see what makes it such an enchanting city.
Enjoy your trip to Paris! For more tips, be sure to read:
Save it to Pinterest: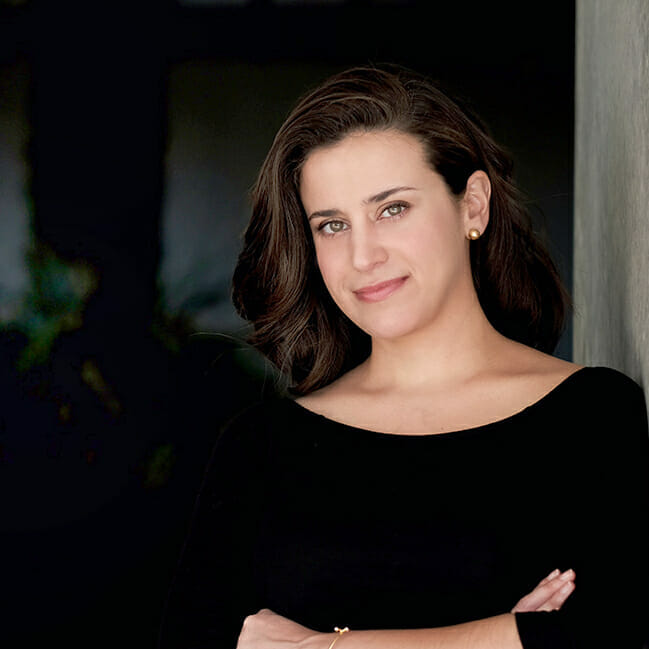 About Denise Cruz
Denise is a marketing executive who escaped corporate to travel the world… twice. A Brazilian native living in the U.S., she's lived in 4 countries and visited 35+ others. After side-hustling her way to financial independence, she curates solo destination guides, slow travel tips, and travel blogging advice on Wander Her Way. When she's not on the road, you can find her in Miami with her dog Finnegan.