What to Do in Paris on a Rainy Day
Are you looking for things to do in Paris when it rains?
On a sunny day, there's no better way to spend your time than lounging around on the green lawn chairs in the Jardin du Luxembourg, or bicycling along the Seine in the sunlight.
But when the weather isn't so nice, there are still all sorts of opportunities for adventure in Paris! If you're feeling stuck, here are twelve ideas for how you can pass the time on a rainy day in Paris.
Visit the nineteenth-century covered passages of Paris' Right Bank.
The elegant glass-ceilinged arcades on the Right Bank are lined with shops and restaurants and are remnants of another era. Parisians used to use the passages to take respite from dirty streets and inclement weather outside.
Many of these charming passages are still functioning, and it's easy to spend an afternoon wandering around them avoiding the rain. You can find shops that sell everything from vintage postcards to trendy clothing. There are also restaurants and cafes in some of the passages.
My favorite passage to visit is the Galerie Vivienne in the 2nd arrondissement. Some other beautiful passages include the Passage des Panoramas and the Passage du Grand-Cerf.
People-watch at a cafe.
It's nice to sit outside at a street cafe when it's sunny out. But it's also the perfect activity for a rainy day, provided that the cafe you choose has covered outdoor seating.
During the winter months, most cafes do have this, along with heat lamps so that you can stay warm and cozy and (most importantly) dry.
Pick a cafe, order a hot drink and a croissant, and kick back for a couple hours as you watch people with umbrellas scurry past you on the sidewalk.
Go to an art museum.
On a rainy day in Paris, a lot of people will have this same idea. So the lines can get very long at popular museums like the Louvre and the Musée d'Orsay. If you want to visit these museums on a rainy day, you will want to go early and prepare for big crowds.
If you want to go to a less popular museum that's still large enough to spend a day wandering around, try the intriguing medieval Musée de Cluny in the Latin Quarter.
See a movie.
If you want to put a Parisian twist on this quintessential rainy day activity, go to the Latin Quarter and catch an obscure international film at Le Champo.
This historic arthouse theatre used to be the favorite spot of the French New Wave film directors in the 1960s and '70s. Now you can culture yourself and catch a movie here for just €9 (or €7 for students and seniors.)
Of course, if you would prefer to see an American new release instead, there is always the massive UGC cinema at Les Halles. Just make sure that you're buying tickets for the English movie with French subtitles, and not the version dubbed in French! Tickets at UGC Les Halles are €7.90 for students and €11.20 for adults.
Visit Galeries Lafayette.
In the mood for shopping? The Galeries Lafayette is an opulent department store in the 9th arrondissement where you can easily pass a whole rainy day in Paris wandering around and shopping. (Or just admiring all the designer goods!)
The Galeries Lafayette is open seven days a week.
Hang out at Le 104.
Le 104 is a public cultural center located in La Chapelle in the 19th arrondissement. This place is a little bit off the beaten path but you are guaranteed an amazing afternoon if you go.
There is a lot to see and do at Le 104. You can browse the free and paid contemporary art exhibits, or you can sit in the enormous central atrium for hours and watch local hip-hop dance groups, jugglers, acrobats, salsa dancers, and unicyclists practice in the same space. You can grab a bite to eat in the restaurant, or you can browse the bookstore and other interesting shops.
Go to the Jardin des Plantes.
The Jardin des Plantes is an amazing botanical garden tucked away in the Latin Quarter. Stepping inside, it feels like you are leaving the whole city behind. While it is closed in extreme weather such as snowstorms or ice, it remains open on rainy days.
The best place to go is the four greenhouses located within the garden. Perfect for escaping the chilling rain, you will feel warm and dry in no time once you enter the tropical garden greenhouse or the desert greenhouse.
The Jardin des Plantes is open every day but Tuesday. Admission into the gardens and the School of Botany is free, but you will have to buy a ticket for €7 (or €5 for students) to have access to the greenhouses and Gallery of Botany.
Relax in a Turkish bath.
There's no better way to spend a cold, rainy day than relaxing in a Turkish bath. The Grand Mosquée de Paris in the Latin Quarter has a traditional hammam where you can relax in a steam bath, get a full-body scrub, and enjoy a hot beverage in the tea house.
The hammam is open on Monday, Wednesday, Thursday, and Saturday.
Go underground.
One of the best ways to escape the rain is to go underground. Paris has an entire other city underneath its streets. As Victor Hugo noted, "Paris has another Paris under herself; a Paris of sewers; which has its streets, its crossings, its squares, its blind alleys, its arteries."
If you want to get off the beaten path, you can tour of the city's sewers at the Paris Sewer Museum. The sewers of Paris mirror the streets above them, complete with their own blue street signs.
Another (even creepier) underground spot to visit is the Catacombs, the old city of the dead underneath Paris. Two miles of this giant underground ossuary filled with skulls and bones are open to the public, but even more miles are uncharted and unexplored…
Browse Shakespeare & Company bookstore.
Located on the Left Bank just steps away from Notre Dame, this literary landmark is the perfect stop to warm up and feel cozy on a rainy day. You can easily get lost in the uneven, shabby rooms filled floor to ceiling with books. There are plenty of cubby-holes where you can curl up and read a book before you buy it.
Drink hot chocolate at Angelina.
Angelina is a famous if rather touristy tearoom in the 1st arrondissement with gorgeous Belle Époque decor. While Angelina serves a variety of delicious pastries and other treats, the highlight is their famous hot chocolate.
The hot chocolate at Angelina is creamy, rich, and almost pudding-like in consistency. It also comes served in a giant bowl! On a cold and rainy day in Paris, there is nothing better than indulging in a chocolate chaud from Angelina
Go for a walk.
If you're in the mood for it, a rainy walk through Paris can be one of the best ways to see the city. Just make sure you have some rain boots and an umbrellas. When it rains, the city feels tranquil, lonely, and mysterious.
If you've ever seen the movie Midnight in Paris, you'll know that main character Gil finds Paris to be most beautiful in the rain. Take a walk in the rain in Paris and you just might agree!
Looking for other Paris posts? Here are some of my favorites!
Save it to Pinterest: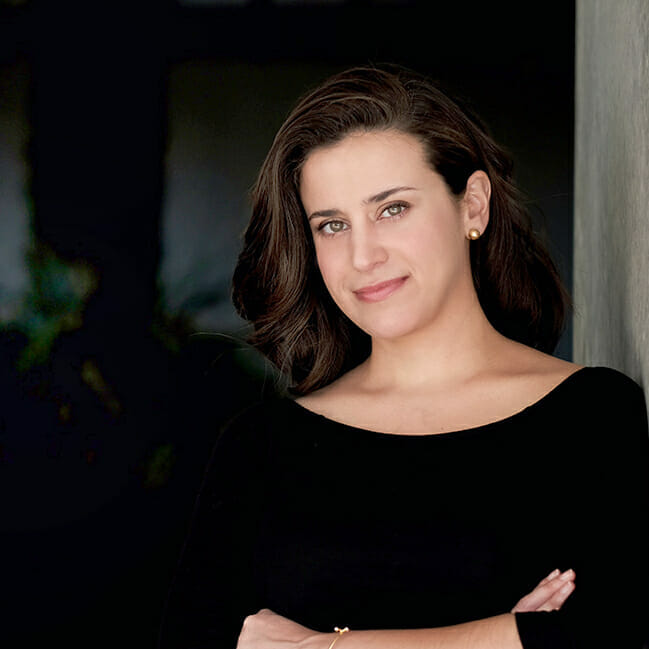 About Denise Cruz
Denise is a marketing executive who escaped corporate to travel the world… twice. A Brazilian native living in the U.S., she's lived in 4 countries and visited 35+ others. After side-hustling her way to financial independence, she curates solo destination guides, slow travel tips, and travel blogging advice on Wander Her Way. When she's not on the road, you can find her in Miami with her dog Finnegan.