2020 Travel Blog Income Report
Welcome to my travel blog income report for 2020!
I can't believe that the year 2020 is actually over. While this wasn't the greatest year for many travel bloggers, I still saw some pretty good growth on Wander Her Way. 2020 was my second full year of travel blogging, and I am excited to see where things go in 2021.
While I have published a roundup of 25+ travel blog income reports from other bloggers, I had never shared my own travel blog income report… until now.
I decided to do an income report for 2020 to show you exactly how I earned money from my blog this year, including statistics like a breakdown of my income and traffic sources.
And of course, I'll share how the pandemic affected my travel blog!
Want to start your own travel blog and make money blogging? Be sure to read this detailed step-by-step guide: How to Start a Travel Blog for Beginners.
Or sign up for my FREE five-day email challenge below to get your blog up and running in five days:
Background on My Blog
I started my travel blog in September 2018. I already had another blog that I had been making money from for almost a year, and that blog was my main priority. Wander Her Way has always been more of a side project for me (although I want to change that in 2021!)
In 2018, I started making a little money ($148 in the first four months) from this blog.
Then, in 2019, I made $4,863 from this blog.
At the end of 2019, my traffic was on an upward trend and I got into the Mediavine ad network. However, a couple months into 2020 everything came to a halt due to the pandemic.
I can confidently say my income would have been MUCH higher this year if that hadn't happened, but I was lucky enough that my other blog was unaffected, and I started a new blog in March 2020 that grew very quickly. So even though my travel blog income took a nosedive, I still had my highest earning year EVER, earning quite a bit more from my other blogs in different niches.
Although it was disappointing to see the growth my travel blog was experiencing suddenly halted by COVID, I am eager to see where things go in 2021.
Without further ado, here's a look at my travel blog income from 2020:
Blog Income Breakdown
Display ads: $3,140 (23.2%)
Affiliate marketing: $2,885 (21.3%)
Sponsored posts: $1,302 (9.6%)
Virtual assistant work: $6,178 (45.7%)
Total: $13,505
I also had some non-cash earnings from my blog…
Airbnb credit: $171
Disney gift cards: $500
I earned the Airbnb credit from people signing up for Airbnb using my referral link and the Disney gift cards from people signing up for the Chase Disney Visa credit card through my referral link. These non-cash earnings are a nice bonus!
I actually got to use the Disney gift cards on a trip to Disney World in February 2020 right before the pandemic hit and the parks closed for a few months, so that was nice!
Display Ads
I started off the year with Monumetric ads on my blog, but I had applied to Mediavine in December 2019 after finally reaching their traffic requirements.
At the time, that was 25,000 monthly sessions, but it has since been increased to 50,000 monthly sessions.
So in mid-February, I got Mediavine ads on my blog and enjoyed much higher ad earnings from them for about two weeks.
Then the pandemic hit, and my ad revenue took a huge hit. Honestly, it still hasn't come close to recovering to what it was back in February, but it's slowly been increasing again.
For those first two weeks, I was earning over $20 a day from ads, but in the depths of the pandemic I was literally earning $5 a day, which was a huge bummer.
Affiliate Marketing
My affiliate marketing income this year came from various affiliate programs (nine total.)
The top three most profitable affiliate programs for me this year were…
These three affiliate programs made up the majority of my affiliate marketing income. I would actually attribute the majority of my Amazon affiliate income to one particular post, my Disney packing list, which has been extremely popular ever since I first published it.
I was gaining traction with hotel bookings and affiliate sales of the New York Pass and London Pass, but those immediately stopped around the beginning of March.
Here's a full list of the best travel affiliate programs for travel bloggers.
Sponsored Posts
I took on a few sponsored posts this year which was a nice boost to my income. I don't seek out these opportunities, so I only do a sponsored post if a brand reaches out directly to me.
This year, I charged between $150 and $200 for a sponsored post, but I really need to increase my rates.
Sponsored posts aren't something I love doing, which is why I don't spend time actively seeking them out, but they are a nice boost to my overall income and don't require a ton of work.
Virtual Assistant Work
Starting last November, I began working with another travel blogger helping her with various blogging tasks. Some of the things I help her with every month include…
Scheduling content on Twitter
Creating and uploading pins to Pinterest
Researching/writing blog content
Other miscellaneous business tasks
In addition to this monthly work, I also took on a few smaller projects with another travel blogger.
While this isn't strictly "blogging" income, I count it here because I got this work due to my travel blog. I really enjoy working with other travel bloggers and want to continue doing it!
Blog Traffic Breakdown
How much traffic did Wander Her Way get in 2020?
Yearly pageviews: 287,295
Average monthly pageviews: 23,941
My traffic was highest in January and February (over 40,000 monthly pageviews) but then it plummeted at the beginning of March and, unfortunately has not recovered since then.
And here's a look at where that traffic came from:
Social traffic: 71.9% (99.6% from Pinterest)
Search traffic: 21.7%
Direct traffic: 5.9%
Referral traffic: 0.4%
So the majority of my traffic comes from Pinterest, and a growing amount came from organic search this year too. It's good to see my SEO efforts starting to pay off! I was actually surprised when I looked up these stats, because I expected the percentage from organic search to be lower.
I definitely want to focus on getting my traffic up in 2021, and I am hoping it will do a lot of recovery on its own as people start traveling again after lockdowns end.
How Many Blog Posts Did I Publish?
I didn't publish a TON of blog posts on Wander Her Way in 2020, but I did manage to publish at least one new blog post every month (and some months quite a few more than that.)
Total Posts Published: 31
You can see my most popular posts of 2020 here.
I published a lot more frequently in 2018 and 2019, but I think I will keep the pace of 2020 up again in 2021. So my goal will be to publish 2 to 3 new blog posts per month.
At this point, I have over 140 blog posts on Wander Her Way, so I also like to spend time updating and improving old posts too to keep them relevant.
Here's a list of 50+ travel blog post ideas to inspire you if you need some ideas for your blog!
How Much Time I Spent Working
As I mentioned at the beginning of this post, Wander Her Way has always been more of a side project for me and taken a backseat to my main blog, which is my biggest source of income.
This year especially, I didn't spend as much time working on Wander Her Way because of the pandemic. I found it more productive and profitable to focus on my main blog and the new blog I started instead, because they were earning a LOT more than this travel blog was.
So overall, I would say I spent about two hours a week working on Wander Her Way (excluding the time I spend on virtual assistant work.)
This work pretty much exclusively consisted of writing new blog posts, updating old blog posts, and creating/uploading pins on Pinterest.
I'm pretty happy with the amount I earned based on the amount of time I spent on this blog.
Goals for 2021
Up until now, I have been blogging in addition to college and then in addition to my full-time job.
But at the end of 2020, I quit my full-time job after a year and a half to blog full-time and travel for a year! So now that I'm going to be traveling a lot more, I want to focus on this blog more in 2021.
Here are my blogging goals for 2021:
Write 2 to 3 new blog posts per month
Increase Pinterest and organic search traffic
Earn $20,000 from this blog
Collaborate with other travel bloggers more
Work with hotels (maybe?)
Start an Instagram for my blog (maybe?)
I'm still not sure about the last two but we'll see what happens!
I've been avoiding Instagram because I really just don't like social media (I deleted my personal Instagram a year and a half ago) and I find it to be a huge waste of time. So I'm not sure I want to do it, even for my business.
So this is my blog income report for 2020 and my blogging goals for 2021!
Other Travel Blogging Tips
This post is part of my ongoing series about travel blogging.
Be sure to check out these blog posts for more travel blogging tips and inspiration!
Save it to Pinterest: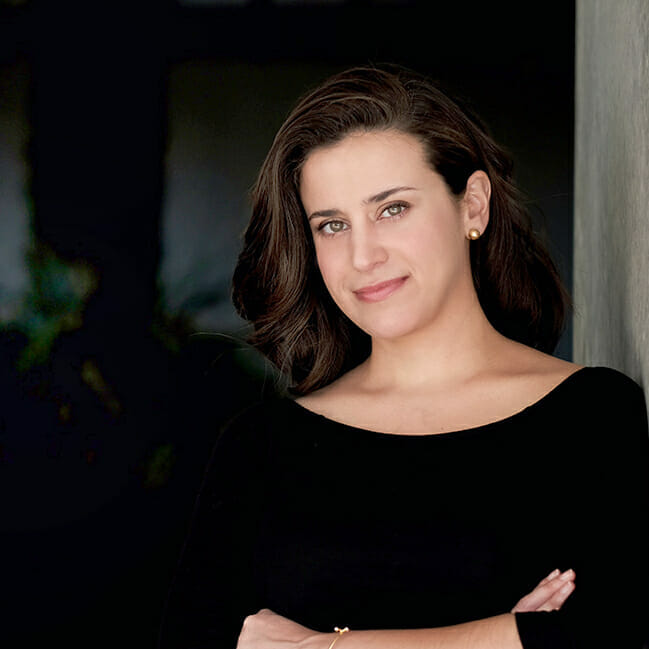 About Denise Cruz
Denise is a marketing executive who escaped corporate to travel the world… twice. A Brazilian native living in the U.S., she's lived in 4 countries and visited 35+ others. After side-hustling her way to financial independence, she curates solo destination guides, slow travel tips, and travel blogging advice on Wander Her Way. When she's not on the road, you can find her in Miami with her dog Finnegan.