5 Best WordPress Themes for Travel Blogs
If you buy something through the links on this page, you're helping me pay for my next adventure—thank you for clicking! Learn more.

The Best WordPress Themes for Travel Blogs
This post is all about the best WordPress themes for travel blogs.
Are you looking for the perfect WordPress theme for your travel blog?
Here are five of the best themes that will make your travel blog look beautiful and professional!
In addition to Wander Her Way, I run a separate blog all about blogging tips. I've worked with so many bloggers to help them start a blog they love. One of the first things you need to do when starting a blog is choose a WordPress theme, which provides the overall design and layout for your blog.
For next steps, be sure to read this post: How to Start a Travel Blog for Beginners.
Or sign up for my FREE five-day email challenge below to get your blog up and running in five days:
I know all about how hard it can be to choose the right WordPress theme, which is why I put this list together.
These are mostly all themes that I have personally worked with and tested. Then, I narrowed it down to the five themes that I think work best for travel bloggers.
WordPress Themes for Travel Bloggers
All of these themes come with some of the same necessities for travel bloggers, such as:
Mobile-responsive design
Optimization for speed and SEO with the Genesis Framework
WooCommerce styling (if you want to open an online shop on your blog)
Flexible customization options
Detailed theme tutorials and documentation
Personalized customer support
Beyond that, these themes have unique features and details that set them apart from one another. Hopefully you will find one that you love! You will need a self-hosted WordPress blog to use any of these themes. They will NOT work with WordPress.com, Blogger, etc.
If you need help setting up a self-hosted WordPress blog, just take a look at my step-by-step guide on how to start a travel blog and you can get your website up in under an hour!
This in-depth guide covers how to choose a domain name for your travel blog, how to set up web hosting, what to blog about, WordPress plugins to install, and more.
Anyway, onto the best WordPress themes for travel blogs!
1. Vivienne by 17th Avenue
Shop Now: Vivienne Theme
This is the theme I am currently using on Wander Her Way and it is one of my all-time favorites! It's a beautiful, responsive WordPress theme from 17th Avenue Designs.
The Vivienne theme comes with a clean, minimal four-column featured posts section, a flexible and customizable homepage with various widgets, custom category pages and category index (these are great for organizing travel blog posts!) and so much more.
I definitely think this is one of the best WordPress themes for travel bloggers. Especially because travel blogging is so visual and this theme allows you to really highlight your photography.
2. Pretty Travel by Pretty Darn Cute Design
Shop Now: Pretty Travel Theme
This list would not be complete without recommending Pretty Travel, a WordPress theme from Pretty Darn Cute Design designed specifically with travel bloggers in mind!
Here's what Lindsey, the developer of Pretty Travel, says: "When I think travel, I think movement, so tiny elements of movement are incorporated throughout the design of this theme. From the logo (editable file comes with the theme), to the subscription widget background, and various hover actions, your readers will feel components of movement as they dive into your website."
This theme is extremely flexible and comes with seven different layout options, flexible widget options, and a fully widgetized grid page.
3. Anchored by Restored 316 Designs
Shop Now: Anchored Theme
Anchored is a beautiful, stylish theme from Restored 316 Designs. You can easily customize the colors to match your brand, along with customizing the layout of your blog with flexible widgets. Some other highlights of Anchored are automatic plug-in installation, plug-in styling (to give your travel blog a cohesive look), custom category index, and more.
I really like this WordPress theme and I think it's a great choice for travel bloggers who want a clean, sleek, and stylish look for their blog.
4. Hello Beaches by Hello You Designs
Shop Now: Hello Beaches Theme
I use a Hello You Designs theme on one of my other blog and I am a huge fan! These themes are gorgeous and come with so many amazing features and details.
I am super impressed by the Hello Beaches theme because it is just SO beautiful and you can customize it in so many ways. If you want a travel blog that looks as perfect as a magazine, this is the theme for you. This is a great theme for photo-heavy blogs and you even have the option to do a double featured image on your posts which is something you don't see very often.
5. Mia by 17th Avenue
Shop Now: Mia Theme
This is another theme from 17th Avenue Designs that works great for travel bloggers. I love how simple and clean all of the themes from 17th Avenue Designs are. This one is perfect if you are looking for a simple and feminine style for your travel blog.
It comes with tons of customizable widget areas so you can make your blog look exactly the way you want it to. There's also a pre-designed travel blog demo you can use, which makes things super simple! And finally, I like how this theme really allows you to highlight visual content on your blog.
Found a theme that you love?
To install your theme in WordPress, make sure to follow these instructions:
Log in to your WordPress dashboard
Navigate to Appearances > Themes
Click "Add New" at the top of the page
Click "Upload Theme" at the top of the page
Upload the .zip file of your theme
Follow the documentation that came with your theme to set everything up!
Note: All of these themes require that you have a self-hosted WordPress blog (not a blog on WordPress.com, Blogger, etc.) If you do not already have a self-hosted WordPress blog, click on over to my guide How to Start a Travel Blog to get yours set up in under an hour!
More Travel Blogging Advice
This post showed you the best WordPress themes for travel blogs. Hopefully you were able to find the perfect theme for your own travel blog!
This post is part of my ongoing series about travel blogging.
To read the rest of the posts in the series, click the following links:
Save it to Pinterest: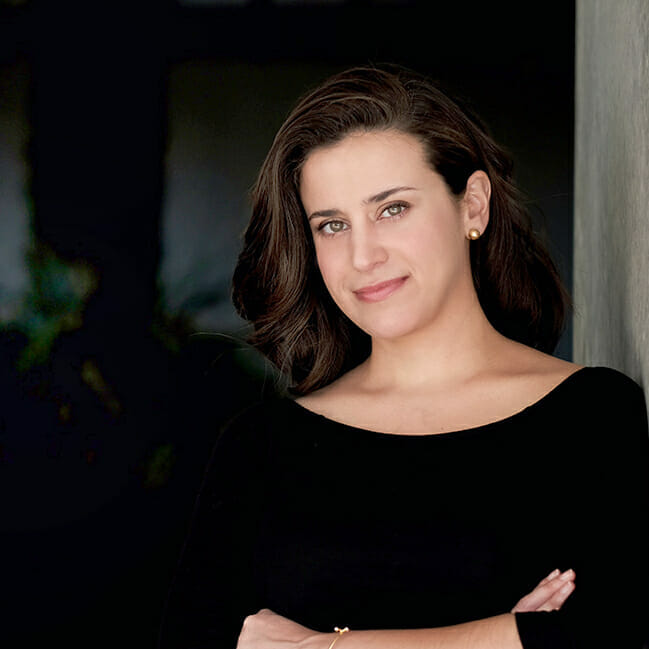 About Denise Cruz
Denise is a marketing executive who escaped corporate to travel the world… twice. A Brazilian native living in the U.S., she's lived in 4 countries and visited 35+ others. After side-hustling her way to financial independence, she curates solo destination guides, slow travel tips, and travel blogging advice on Wander Her Way. When she's not on the road, you can find her in Miami with her dog Finnegan.