How to Make Money with a Travel Blog
I get a lot of questions about how to make money with a travel blog, so I thought I'd share the ways I personally make money as a travel blogger to give you a better idea of how it all works.
A lot of people hear "travel blogger" and think that must be the easiest job in the world. You just start a travel blog and then get paid to travel and write about it, right? Well, not exactly.
Running a successful travel blog takes a lot of hard work and commitment. I took me well over a year to get to the point where I was even earning a consistent $1,000 a month from my travel blog.
Here's a look at a bunch of different ways you can make money with a travel blog.
Want to start your own travel blog and make money blogging? Be sure to read this detailed step-by-step guide: How to Start a Travel Blog for Beginners.
Or sign up for my FREE email challenge below to get your blog up and running in five days:
The first and easiest way I make money with my travel blog is through advertising. As a blogger, you can join an ad network and they will place ads on your blog. You then get paid based on RPM, or revenue per one thousand impressions that your ads receive.
While ads are not the most aesthetically pleasing thing, they are a great way to make money because they're so passive. As long as people read your blog, you'll make money. Of course, you do need to be getting a significant amount of traffic to your blog to make ads a lucrative source of income.
There are some ad networks you can join without having much traffic (like Google AdSense) but the pay is so bad you might literally earn pennies a day from the ads. This is why I recommend that newer bloggers stay away from ads until they have enough traffic to get into a better ad network.
I'm with Mediavine and they are one of the best ad networks out there for bloggers. Mediavine requires 25,000 monthly sessions to apply. Another option is Monumetric (which is the ad network I was with before Mediavine) and they require 10,000 monthly pageviews to apply.
Both of these ad networks are good options and offer competitive RPMs.
Affiliate Marketing
Another quite passive way I make money from my travel blog is through affiliate marketing.
Affiliate marketing is promoting products you already use and love, then earning a small commission each time someone purchases something by clicking on your unique affiliate link.
Here are some of my top-earning affiliates on Wander her Way:
Amazon (I recommend travel-related products from Amazon all the time in my blog posts; for example, my Disney World packing list contains links to Amazon)
Booking.com (these are the affiliate programs I use for recommending hotels)
Leisure Pass (I wrote detailed reviews about the New York Pass and the London Pass)
Blogging affiliates (I recommend blogging-related products like web hosting and WordPress themes; for example look at my guide on how to start a travel blog)
Skyscanner (this is a flight booking engine that I frequently recommend on my blog)
Any time someone clicks on one of my affiliate links and makes a purchase, I earn a percentage commission on the sale. (This can be anywhere from 1% to 40% depending on the product.)
This is an online course from Michelle, a blogger who makes $50,000 per month from affiliate marketing and she shares all her best tips and strategies for making money.
Sponsored Posts
Another way I make money with my travel blog is through sponsored posts.
Occasionally, I will partner with a travel brand to publish sponsored content on my blog. I get paid for the post, usually a couple hundred dollars.
I don't actively seek out sponsored posts, and I will only do one if a brand approaches me first.
However, it's possible to make really good money from sponsored posts (some bloggers earn thousands from them every month), especially if you are proactive and pitch to brands yourself. You can also join influencer networks and find sponsored post opportunities to apply for.
Sponsored posts can consist of blog posts or social media posts (especially on Instagram.)
I don't use Instagram for my travel blog, but I know of many bloggers/Instagram influencers who make really good money from working with brands.
Freelance Services
The final way I make money from my travel blog is by offering freelance services.
I work with a couple of other travel bloggers to help them with blogging-related tasks, including:
Designing and uploading pins to their Pinterest account
Writing and scheduling posts for social media
Researching and writing content for their blog/newsletter
Creating quizzes they can use to grow their email list
This is a great way to earn some additional money indirectly from your travel blog.
The way I was able to find my freelance jobs is by simply commenting or emailing other travel bloggers I follow when they mentioned they were looking to hire someone to help them.
Other Ways to Make Money with a Travel Blog
I shared the four ways I make money with my travel blog, but there are quite a few other ways you can make money blogging.
Here are some additional ways you can monetize your travel blog. I haven't tried any of these (yet) but they are all good options for making money with a travel blog:
Sponsored Travel
Some travel bloggers work with travel brands or tourism boards on sponsored travel.
This can come in the form of a press trip or other campaign. Some of these are unpaid (but all travel expenses are paid for) in exchange for coverage by the blogger. However, many bloggers also negotiate an additional paid rate for sponsored travel projects.
Selling Products
Selling your own products is a great way to make money blogging.
For example, Kiersten from The Blonde Abroad sells various Lightroom photo editing presets so you can edit your travel photos just like hers.
Digital products like Lightroom presets, ebooks, online courses, etc are very popular.
Some bloggers also sell physical products, like travel accessories or print books.
Tours and Retreats
One really unique way to monetize your travel blog is by running tours or retreats.
Some examples of travel bloggers with retreats are Alex in Wanderland's Wander Women Retreats and We Are Travel Girls' Travel Girls Getaways.
Freelance Writing
Many travel bloggers also do freelance travel writing for some additional income.
The great thing about having a travel blog is that you can use it as a portfolio to show off your writing for potential freelance opportunities. You can find freelance writing gigs either by searching for writing job boards or pitching directly to publications yourself.
How to Make Money with a Travel Blog
So these are the best ways to make money with a travel blog.
As you can see, there are a lot of different potential streams of income you can have as a blogger.
I recommend focusing on just a couple of these income streams at the beginning, then adding more as you begin to grow your blog and business.
Want to read my own travel blog income report?
Travel Blog Prosperity
If you want to make money with your travel blog, I highly recommend joining Travel Blog Prosperity.
It's a monthly membership for travel bloggers created by Jessie Festa from Jessie on a Journey.
Normally, the membership is $49/month, but when you sign up using the discount code WANDER9  you will get your first month of Travel Blog Prosperity for just $9!
When you join the membership, you'll get immediate access to the following:
30+ trainings and lessons for bloggers, with new ones added monthly
Workbooks and checklists to go along with each lesson
Twice monthly live group coaching calls with Jessie
Weekly VIP Opportunities Newsletter with paid opportunities, press trips, and more!
Private Member's Lounge group where you can get your questions answered
And much more!
You can see everything offered inside the Travel Blog Prosperity membership.
And don't forget to use the discount code WANDER9 to get your first month for just $9! There's no minimum monthly commitment and you can cancel at any time.
How to Start a Travel Blog
Haven't started a travel blog yet? Here's a quick step-by-step guide on how to get started!
These are the exact steps I took to start Wander Her Way. You can follow this tutorial and have your own travel blog up and running in less than one hour!
Step 1: Choose a domain name
The first step to starting a travel blog is choosing a name for it. Your blog name will be the first impression that you have on people, so it's important to pick a good one!
If you need some help coming up with a name for your blog, be sure to read this guide: Travel Blog Names: How to Choose One + Ideas.
To see if the name you want is available, you can use this free domain name checker tool:
Step 2: Get hosting
Once you have chosen a name for your travel blog, you will need to register it and get web hosting.
If you buy your domain name through an outside company, you can expect to pay $15 to $20 for it.
However, if you sign up for web hosting through Bluehost, you can get your domain name for free.
I highly recommend Bluehost for web hosting, and they are the company I (and many other bloggers) use. They have some of the cheapest hosting plans out there, while still having an extremely reliable service and great customer support.
Bluehost has been generous enough to offer readers of Wander Her Way web hosting starting at $3.95 a month (normally $7.99 a month) along with a free domain name.
Here are the detailed steps to set up web hosting with Bluehost:
1. Click the "Get Started" button
2. Select your hosting plan
Which plan to choose: I recommend the basic plan for new bloggers.
I'm personally on the plus plan, but that's only because I run multiple blogs. Otherwise, I would probably choose the basic plan!
3. Put in your domain name
This is where you'll put in the domain name that you decided on earlier.
What if I haven't decided on a name yet? If you haven't decided on a domain name for your travel blog yet, wait a couple of minutes and this offer will pop up on your page:
Select this option and you can go ahead and start setting your blog up, then use the free credit to buy your domain name later.
4. Create your account
5. Select your package and pay
Here's where you'll select your hosting plan. The 36-month plan is the best deal at $3.95 a month, but you can also pick a 12-month plan at $5.95 a month for an overall lower cost.
What about package extras? You have the options to add on extras like site backups or site security.
I personally don't recommend any of these because there are free WordPress plugins you can install that do the same thing (which I'll cover in the next section of this guide.)
6. Congrats, you're done!
Once you check out, you'll be redirected to your Bluehost dashboard. This is where you can log in to your blog for the first time and start setting everything up.
Your blog will be run on the WordPress platform. Bluehost installs WordPress automatically for you, so you don't have to do anything on your end.
Step 3: Designing your blog
Your blog will come with the default WordPress theme installed. You will definitely want to change this, which means it's time to pick a theme for your blog!
When it comes to designing your blog, you have a couple of options: you can hire a web designer, or you can install a theme on your own. I recommend installing a theme on your own because it's MUCH cheaper and easier.
There are plenty of free themes out there, but I don't recommend them because they look very plain, don't have many customization options, and don't include customer support.
A premium theme is a much better investment and will make your blog stand out from the crowd.
If you need help finding the perfect theme for your travel blog, make sure to check out my list of the 5 Best WordPress Themes for Travel Blogs.
Step 4: Install plugins
WordPress plugins add extra functionality to your blog. There are thousands of plugins out there, but the ones I recommend most for new bloggers are:
All of these plug-ins are 100% free to use.
Step 5: Start posting!
By now, you should have purchased a domain name and hosting through Bluehost, installed a WordPress theme (these are my favorites), and customized your blog with plug-ins.
Now all that's left is to start posting!
Need some inspiration on what to write about on your travel blog?
More Travel Blogging Tips
This post is part of my ongoing series about travel blogging. For more tips on travel blogging, be sure to read the following blog posts…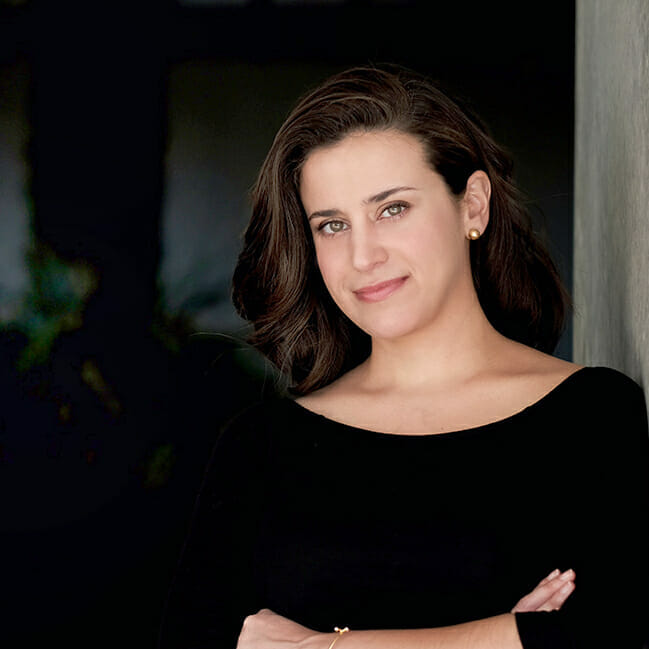 About Denise Cruz
Denise is a marketing executive who escaped corporate to travel the world… twice. A Brazilian native living in the U.S., she's lived in 4 countries and visited 35+ others. After side-hustling her way to financial independence, she curates solo destination guides, slow travel tips, and travel blogging advice on Wander Her Way. When she's not on the road, you can find her in Miami with her dog Finnegan.