Travel Blog Names: How to Choose One + Ideas
If you buy something through the links on this page, you're helping me pay for my next adventure—thank you for clicking! Learn more.
Travel Blog Names: How to Choose the Perfect Name
This post is all about travel blog names, including how to choose a great name, travel blog name examples, and plenty of ideas that you can use.
As part of my ongoing series about travel blogging, I wanted to talk about one of the most important aspects of starting a travel blog: deciding on a name!
Choosing a name for your blog is one of the first steps to starting your travel blog.
For next steps, be sure to read this post: How to Start a Travel Blog for Beginners.
Or sign up for my FREE five-day email challenge below to get your blog up and running in five days:
Your travel blog's name is important because it's the first impression your blog will make on others. You want a name that's catchy, memorable, descriptive, and stands out from the crowd. You don't want a name that's cliche, confusing, or hard to remember.
Note: Did you know it's possible to go ahead and start your blog without deciding on a name? You can actually start your blog now and choose a name later once you decide on one. When you sign up for web hosting with Bluehost you will get this option (and you'll get your domain name for FREE!)
So how do you choose a great name for your travel blog? Let's get into it!
Blog Name Guidelines
First up, before I get into my specific tips about travel blogging, here are some general guidelines to follow when deciding on a blog name.
I promise it will make your blogging life easier in the long run if you follow these tips:
1. Make sure it's available as a .com ending.
There are other endings out there like .net or .org that you might be tempted to use if the name you want is not available as a .com. But try your best to find a name that's available as a .com.
It's the most common and standard domain name ending, not to mention the easiest to remember. Having a .com will make your blog look more professional.
2. Don't use numbers, hyphens, or misspellings.
Don't try to get too creative if the name you want isn't available. For example, if thetravelgirl.com isn't available, you might think of using the-travel-girl.com or thetravelgurl.com instead. (I seriously hope not, but just in case… don't do it!)
You want to make sure that your name is easy to spell and remember. Picture yourself telling your name to someone else out loud: "Oh yes, it's the-hyphen-travel-hyphen-girl-dot-com."
Confusing, right? Try to avoid numbers, hyphens, or misspellings in your name.
3. Check that it's available on social media.
This isn't a complete dealbreaker, but ideally the name you want will be available as a handle on Instagram, Pinterest, and Twitter. Go ahead and check that before you register your domain name.
If the name isn't available on every social media platform, it's not the end of the world, although it might be harder for people to find you.
That being said, if you've come up with the perfect name that you just love, I wouldn't worry too much if it's not available on one social media platform.
This has happened to plenty of bloggers, either because the name is already taken or their blog name is too long to use on social media, so they just use a variation of their blog name instead.
4. Avoid cliches and overused names.
Travel blogging is a pretty saturated industry at this point, and there are a LOT of blogs out there with similar names to the point where it all begins to run together.
For example, you don't want to choose a name like Nomadic Dave because the blogs Nomadic Matt and Nomadic Samuel already exist (and are super popular.)
5. Keep it short and simple.
Most popular travel blog names are short and catchy. Ideally, you want a name that's two or three words. Anything more than that, and it can become a mouthful that's hard to remember.
6. Don't put yourself in a box.
Make sure you pick a name that you can grow with that you won't need to change later.
Take Drew from The Hungry Partier, for example. He started his blog as a young twenty-something who wrote about partying around the world.
However, he eventually outgrew that name and even found that it was impacting his ability to work with brands because it sounded unprofessional.
So he had to completely rebrand his blog, which is something you really don't want to do. Same thing happened to Stephanie from Twenty-Something Travel. She eventually rebranded her blog after almost a decade – I'm sure you can guess why.
Pick a name that you can grow with from the start that doesn't limit you in any way, so you don't have to go through the headache of rebranding later.
How to Come Up with a Travel Blog Name
Now that I've covered some general guidelines for choosing a domain name, here are some more tips to help you come up with a great name for your travel blog:
1. Use your own name.
A popular way to come up with a travel blog name is to make it a play on your own name.
Here are some examples of what I'm talking about:
Adventurous Kate
Wandering Earl
Alex in Wanderland
Solo Sophie
Angie Away
Helene in Between
These are all popular travel bloggers with a strong personal brand.
Using your own name is a great way to give your blog name some personality. Just make sure not to fall into the mistake I mentioned above, which is picking a name that's too cliche or overdone.
While there are already tons of self-named travel blogs out there, it's still easy enough to come up with your own name that is unique and memorable.
2. Use your identity.
Another way to come up with a name for your blog is to incorporate some aspect of your identity. This can be your physical appearance, nationality, personality, hobbies, travel style, profession, etc.
Here are some examples of popular travel bloggers who went this route with their name:
The Blonde Abroad
Traveling Canucks
Nerd Nomads
The Broke Backpacker
Wandering Educators
Aussie on the Road
World Travel Family
This is a great way to make your blog easily identifiable and stand out.
3. Combine some travel words.
This is a solid strategy for coming up with travel blog names. Basically, just combine two or three words that make you think of travel. Simple enough, right? (I've included a bunch of travel-related words at the end of this post you can use for inspiration.)
Here are some of my favorite travel blog names that do this:
World of Wanderlust
Never Ending Footsteps
Just One Way Ticket
Bucket List Journey
Hand Luggage Only
All of these names instantly evoke the thought of travel for me when I hear them.
4. Make it really descriptive.
While the strategy above is great for coming up with a more general travel blog name, what if you want to start a very niche travel blog?
Choosing a really descriptive name is a great option. It will instantly let potential readers know what your site is about and can also help with SEO.
Here are some examples:
Travel Fashion Girl
Retire Early and Travel
Cheapest Destinations Blog
Europe's Luxury Hotels
Her Packing List
I'm sure you can guess what each of these blogs is about!
5. Make it a statement.
This is what I did with my own blog name. Come up with a statement or even a full sentence related to travel for a punchy, memorable name.
Here are some other bloggers who have statements/sentences as their name:
Be My Travel Muse
Will Fly for Food
What a Trip
Have Baby Will Travel
Who Needs Maps
Choosing a name like this guarantees your blog will be memorable.
6. Pick two words and combine them.
This one is pretty straightforward. Pick two words and combine them into a name for your travel blog. It's so easy to come up with a catchy and unique name this way. The two words you pick can be similar or contrasting. There's a lot of room to get creative with this one!
Here are some great examples:
Suitcase and Heels
Atlas and Boots
Camels and Chocolate
Joy and Journey
Sugar and Stamps
Bridges and Balloons
While this "thing and thing" formula is commonly used, you can get creative and come up with a really memorable name for your travel blog this way.
7. Use an adjective plus travel noun.
Here's another formula you can use for coming up with your travel blog name easily.
Pick an adjective that describes you or your blog and put it before a travel-related noun. (Optionally, you can add "The" in front of your name.)
A few examples of this:
The Savvy Backpacker
Fearful Adventurer
Ordinary Traveler
The Pink Backpack
The Poor Traveler
Expert Vagabond
The Barefoot Nomad
Practical Wanderlust
It's easy, descriptive, and catchy. Travel blog names like this immediately give you an idea of what the blog is about and the personality of the blogger.
8. Think outside the box and get creative.
One final way to come up with a name for your travel blog is to think outside the box and throw typical naming conventions out the window. You don't even necessarily have to pick something that is directly related to travel if it's catchy enough.
Here are some atypical yet extremely memorable travel blog names:
Goats on the Road
Bacon is Magic
My Life's a Movie
Two Monkeys Travel
Leave Your Daily Hell
While some of these names don't immediately conjure up images of travel, they all probably pique your interest and are memorable because of how creative they are.
Travel Related Words
Hopefully, those tips helped you come up with a name for your blog!
Still looking for some more travel blog name ideas?
Here are more than 125 words related to travel that you can use in your blog name:
A: Abroad, Away, Anywhere, Adventurous, Airplane, Adrift, Atlas, Arrivals
B: Backpack, Backpacker, Bucket List, Barefoot, Break, Bon Voyage, Beach, Budget, Beyond, Borders, Bohemian, Boho, Bus
C: Coconuts, Cruise, Coach, Compass, Castaway, Chasing, Coordinates, Check In, Captain
D: Destination, Dream, Dreamer, Dispatch, Departures, Drifter
E: Everywhere, Exploring, Explorer, Escape, Expedition, Excursion
F: Footsteps, Flip Flops, First Class, Foreign, Flight
G: Global, Globe, Gone, Globetrotter, Getaway, Gallop
H: Holiday, Hike
I: Island, International, Itinerary
J: Journey, Jet, Jaunt, Junket, Jet Set
L: Luggage, Luxury, Luxe, Leisure, Locations, Lost, Longitude, Latitude, Live
M: Memento, Maps, Miles, Muse
N: Nomad, Nomadic
O: Ocean, Odyssey, Outside, On the Road, Oasis
P: Passport, Paradise, Palm Trees, Planet, Paths, Pack, Planes, Postcard
Q: Quest
R: Roam, Runaway, Reservations, Route, Round Trip, Round the World, Roads, Restless, Roving
S: Suitcase, Sabbatical, Sand, Solo, Savvy, Souvenirs, Sunshine, Sunscreen, Stamps, Somewhere, Seeker, Safari
T: Travel, Traveler, Ticket, Trip, Tourist, Tan, Trek, Trip, Tropical, Trails, Transatlantic, Train, Traverse, Tour
U: Uncharted, Unknown
V: Vagabond, Voyage, Voyager, Vacation
W: Wandering, Wanderlust, Waves, Wanderer, Wild, Wayfarer, Weekend, World, Wonderland, Walkabout
What to do after choosing a name (and what to do if you can't decide on one!)
Have you picked a name for you travel blog yet? If so, congratulations! If you still can't decide on a name, don't stress too much about it. You can actually go ahead and set your blog up now, then pick a name later once you decide on one.
The thing you need to do next is register your domain name and get web hosting for it.
If you buy your domain name through an outside company, you can expect to pay $15 to $20 for it.
However, if you sign up for web hosting through Bluehost (my recommended web hosting provider) then you will get your domain name for free!
Bluehost is the web hosting company I use for my blog, and I highly recommend them for any new blogger. In addition to having fast, reliable service and great customer support, they also have some of the cheapest web hosting plans out there.
Bluehost has been generous enough to offer readers of Wander Her Way web hosting starting at $3.95 a month (normally $7.99 a month) along with a free domain name.
Here are the detailed steps to set up web hosting with Bluehost:
1. Click the "Get Started" button
2. Select your hosting plan
Which plan to choose: I recommend the basic plan for new bloggers.
I'm personally on the plus plan, but that's only because I run multiple blogs. Otherwise I would probably choose the basic plan!
3. Put in your domain name
This is where you'll put in the amazing name that you decided on for your blog!
If you haven't decided on a name yet: Wait a couple minutes and this offer will pop up on your page:
Select this option and you can go ahead and start setting your blog up now, then use the free credit to buy your domain name later.
4. Create your account
5. Select your package and pay
Here's where you'll select your Bluehost hosting plan.
The 36-month plan is the best deal at $3.95 a month, but you can also pick a 12-month plan at $5.95 a month for an overall lower cost.
You also have the option to add on package extras, but I don't recommend any of these.
6. Congrats, you're done!
Once you check out, you'll be redirected to your Bluehost dashboard. This is where you can log in to your blog for the first time and start setting everything up.
Your blog will be run on the WordPress platform. Bluehost installs WordPress automatically for you, so you don't have to do anything on your end.
You're now ready to start blogging!
Here are 50 travel blog post ideas to get you started.
How to Make Money with Your Travel Blog
If you want to make money with your travel blog, I highly recommend joining Travel Blog Prosperity
It's a monthly membership for travel bloggers created by Jessie Festa from Jessie on a Journey.
Normally, the membership is $49/month, but when you sign up using the discount code WANDER9 you will get your first month of Travel Blog Prosperity for just $9!
When you join the membership, you'll get immediate access to the following:
30+ trainings and lessons for bloggers, with new ones added monthly
Workbooks and checklists to go along with each lesson
Twice monthly live group coaching calls with Jessie
Weekly VIP Opportunities Newsletter with paid opportunities, press trips, and more!
Private Member's Lounge group where you can get your questions answered
And much more!
You can see everything offered inside the Travel Blog Prosperity membership Travel Blog Prosperity
And don't forget to use the discount code WANDER9 to get your first month for just $9! There's no minimum monthly commitment and you can cancel at any time.
Travel Blog Names: Conclusion
I hope this guide helped you find a name for your travel blog!
Once you've decided on a name and set up your blog, I'd love it if you left a comment below sharing it with me.
Good luck and happy blogging!
You can read more posts about starting and growing your travel blog here:
Save it to Pinterest: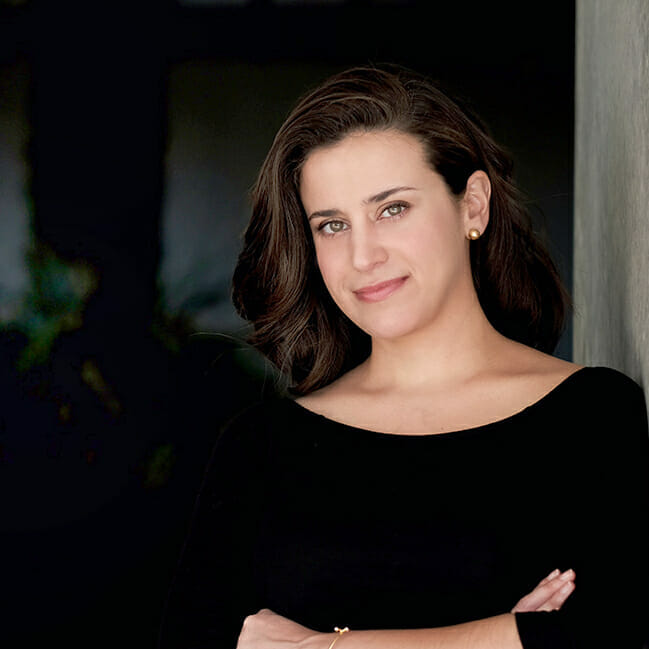 About Denise Cruz
Denise is a marketing executive who escaped corporate to travel the world… twice. A Brazilian native living in the U.S., she's lived in 4 countries and visited 35+ others. After side-hustling her way to financial independence, she curates solo destination guides, slow travel tips, and travel blogging advice on Wander Her Way. When she's not on the road, you can find her in Miami with her dog Finnegan.