How I Saved $30,000 for Travel in 10 Months
If you buy something through the links on this page, you're helping me pay for my next adventure—thank you for clicking! Learn more.

How to Save Money for Travel
Looking for tips on how to save money for travel?
This is exactly what I did to save $30,000 for travel in just ten months. My situation might not be the exact same as yours, but these are things that anyone can do to save money.
I decided I would quit my job and travel about two years before I actually did it.
This gave me plenty of time to first pay off debt (I had $30,000 worth of student loans) and then save an additional $30,000 for traveling long term. I also maxed out my retirement accounts while saving for travel, because investing for the future is very important for me.
Saving money came down to two things: decreasing my expenses, and increasing my income.
By decreasing my expenses and living below my means, I was able to save a lot of money from my salary. And by increasing my income (mainly through blogging, which I'll talk about later) I was able to save WAY more faster than I could have on just my salary alone.
I worked in consulting for a year and a half before quitting my job to travel, so I did have a good salary. I understand saving at the rate I did might not be possible for everyone, depending on how much you make or what financial obligations you have.
But these tips are good guidelines that anyone can follow if you want to prioritize saving money for travel.
If you want to travel, it's all about making it your top priority.
Start a Travel Savings Account
The first thing I did when I started saving to quit my job and travel started a dedicated travel savings account. This was completely separate from my regular checking and savings account.
You can read more about how to start a travel savings account here.
Having a specific place JUST for your travel fund is super important. Whether you want to save up enough money to travel long-term or just take more vacations, a dedicated travel savings account will help you reach your goals faster. Having the money separate reduces the temptation to spend it.
Out of sight, out of mind, as they say!
Once I had my travel savings account, I began diverting a certain percentage of each paycheck from my job into it. This was all automated, so I never even touched that money.
Then, at the end of every month, I transferred any extra money to my travel savings account.
Keep a Budget
I have kept track of EVERY single transaction I've made for almost four years now.
Keeping a budget and knowing where your money is going is important in helping you save. You can use a budgeting software like You Need a Budget or just keep your own spreadsheet.
I personally use the Google Sheets monthly budget template (that I tweaked to track a whole year in one spreadsheet) and every few days, quickly update it.
I also use Personal Capital for tracking my overall net worth and seeing a big picture of my finances. Personal Capital is a tool that lets you link all your financial accounts (checking and savings accounts, investment accounts, credit cards, student loans, mortgage, etc.) in one place.
Tracking your monthly income and expenses in some way is super important for helping you reach your savings goals, so make this a priority if you haven't yet! You can get everything set up in a day, and then it only takes a few minutes every week to maintain it.
Save Money on Expenses
As I mentioned, being able to save $30,000 in ten months came down to two things: reducing my expenses, and increasing my income. Reducing your current expenses is definitely the easiest and fastest way to find extra money to save for travel.
Here are some of the things I personally did to keep my expenses as low as possible during the time I was saving for travel. It did help that most of the time I was saving coincided with the pandemic, so it literally wasn't possible to go out and spend money for a while!
1. Cut back on going out to eat.
Going out to eat can get really expensive. Every time I go out to dinner with friends, it costs me a minimum of $30. This is one of the most obvious ways to cut back your spending.
While I was saving to quit my job and travel, I went out to eat at a restaurant about twice a month. The rest of the time, I ate at home.
Cutting back on how much you eat out can help you save a significant amount for travel!
2. Saved money on rent.
The best way to save on rent is to get a roommate.
For a year and a half, I paid $1,250 a month for my share of a two-bedroom apartment. Depending on where you're from, this might seem like an insane amount to spend on rent. But of course in places like Miami or New York, it's actually pretty cheap for rent!
Living with a roommate obviously helped me save money, and living in an older apartment in a walk-up building instead of a new high-rise building also cut down on rent.
My only utility bills and WiFi, which came out to $50-$75 per month.
If you want to travel long-term, it's worth looking into possibilities for reducing your rent and other living expenses during the time before you leave for your trip.
3. Didn't have a car payment.
Not having a car is only possible if you live in a city with a great transit system because in many parts of the United States you NEED a car to get around.
So the next best thing is to avoid a car payment. I bought a used two-year old car for a lot less than a brand new one at the dealership and paid it off in a few months. Not having a car payment is not only liberating but helped me save me a huge amount of money over time.
But there's still car payment, gas, insurance, parking, maintenance…
So if you live in a city and have the ability to ditch your car, this can be one of THE absolute best ways to save a ton of extra money for travel each month.
4. Quit using Uber
It's so easy and tempting to use ridesharing apps to get around but those "cheap" $10-$15 rides around the city really add up and can eat into your travel savings.
Those mid-week food deliveries also add up pretty quickly, regardless if you pay the membership. Once I added up all the extra food I ordered to avoid the minimum order penalties, delivery fees, and tips (to restaurant and driver), I deleted all my food delivery apps.
5. Got groceries from Aldi.
Aldi is a discount grocer with generic products that are SO much cheaper than buying brand name.
I started buying my groceries from Aldi, and found that I was saving $20-$30 each visit. Even if I have my purchase delivered, saving so much money on groceries makes me feel better about it!
6. Did not go out.
This is a big one, because going out to bars and clubs is extremely expensive! Not going out every weekend weekends saves a ton of money (not to mention is better for your health!).
7. Cut monthly subscriptions.
Cell phone, internet, cable, gym, Netflix, Amazon Prime, Spotify, Uber One, Instacart… The average American pays for 4+ monthly subscriptions. See what you're paying for, and cancel all those that are not being used. You can also split the cost with friends or family to save some money!
8. Quit spending on "personal" expenses.
This one mainly applies to girls… You know how expensive things like going to the hair salon, getting your nails done, tanning, and other beauty treatments can be!
Not to mention, spending money on new clothes.
The entire ten months I was saving for travel, I didn't do any of these things, except for maybe once every three months. Cutting back on these types of expenses can save a ton of money!
9. Stopped spending on exercise.
If you're paying for workout classes or a gym membership, cancelling that can be a great way to save a chunk of money each month.
There are plenty of ways to exercise for free: go on a run, bike ride outside, workout at home or at your building/community's fitness center.
10. Found cheap entertainment.
I used to buy new books a lot but when I set out to read 70+ books, I started getting them for free as ebooks, which you can borrow from the library!
Also, I went to local museums on free days (usually offered once a week or once a month) and I always took advantage of "pay what you wish" tickets. I passed many afternoons and evenings paying $1 to stroll around museums for hours!
Get creative, and you can find all sorts of free and cheap entertainment!
11. Resisted small splurges.
I hate to tell you that cutting back on your daily coffee can save you a fortune every week. My favorite Starbucks drink costs more than $7 so I started making my cafecito at home during the week.
However, I did have small splurges like that (such as treating myself to a bagel from my favorite bagel shop in the morning) that I limited myself to getting just once a week.
Increase Your Income
Now that I've talked about the main ways I cut my expenses, let's talk about the second thing I did in order to save money for travel: increased my income.
This is the single best thing I did to accelerate my travel savings.
If I hadn't been making extra money in addition to my job, I estimate that it would have taken me four times as long to save the amount of money that I did.
The main way I was able to increase my income was through blogging.
Back in 2017, I started my first blog. Then, in 2018, I started this blog. (And after that, three more blogs that I started and eventually sold for a profit!)
Nowadays, my sole focus is on my two original blogs.
Blogging is a GREAT way to earn extra money. It's also a job that you can take with you on the road while you're traveling! I earn several thousand dollars per month from blogging.
How to Start a Blog
If you're interested in starting a blog, the first step is to decide what your blog is going to be about. Travel, food, personal finance, parenting, fashion, beauty, and business are just a few popular niches.
Then, you need to purchase a domain name and web hosting.
I recommend using Bluehost because they offer a free domain name and web hosting for just $3.95 a month.
You can find a full, step-by-step tutorial to setting up your blog in my guide on how to start a travel blog. The same steps apply regardless of what type of blog you're starting!
It's important to note that blogging is a long-term game! It took me four months before I was consistently earning $1,000+ per month, but for many bloggers it can take even longer.
If you want to make money in order to save for travel, or to make money while traveling, this is something you should start well in advance.
How Bloggers Make Money
Are you wondering how to actually monetize your blog? First of all, you need to write detailed, helpful content that will be useful to your readers.
There are a few main ways I make money from blogging. They are…
Advertising: I work with an ad network called Mediavine that places ads on my blog. I get paid based on how many page views I get. So the more traffic I get, the more money I make.
Affiliate marketing: I use affiliate links for products or services and get paid a percentage when someone makes a purchase through my affiliate link. For examples of blog posts that use affiliate links, look at my Disney packing list or guide on where to stay in Paris.
Sponsored posts: Sometimes, a brand will reach out to me and pay me to publish a post on my blog. Other bloggers also earn money from doing sponsored social media posts.
Digital products: On my other blog, I sell digital products like ebooks, online courses, and templates. This is a great way to make passive income, because once I create the product, I can sell it over and over again an unlimited amount of times.
These are some of the most common ways to make money blogging.
You can also make money by offering services like freelance writing. I've even seen some travel bloggers run their own group tours, which is a really creative idea!
Other Ways to Increase Your Income
Not interested in starting a blog? There are plenty of other things you can do to increase your income and put away some extra money each month for travel.
Some of those ideas include…
Waiting tables
Bartending
Teaching English online
Babysitting
Driving for rideshare apps
Walking dogs
Grocery/meal delivery
Selling old stuff
These are all side jobs you can pick up in addition to your regular job.
Bonus: Use Travel Credit Cards
Finally, one of the ways I was able to accelerate my travel savings was through travel hacking with credit cards. This is something that I have been doing for years now.
Basically, you sign up for credit cards that give you a sign-up bonus (something like 75,000 points or miles upon spending a $3,000 in the first three months) which you can redeem for travel.
I wrote about my favorite travel credit cards here.
In addition to collecting sign-up bonuses, I use one credit card for all my daily spending, and earn points from that which has allowed me to book several free flights this year while traveling.
Of course, you should always be careful with travel hacking. Don't open up credit cards and charge anything if you can't pay your bill in full each month. The benefits of travel hacking are negated the second you have to pay interest on your balance, or missing a payment lowers your credit score.
How to Save Money for Travel
So this is how I saved up $30,000 to quit my job and travel!
Hopefully, these tips on how to save money for travel have been helpful for you. With time, patience, and dedication, you can reach your own travel savings goals.
For more travel and money tips, you may be interested in…
Save it to Pinterest: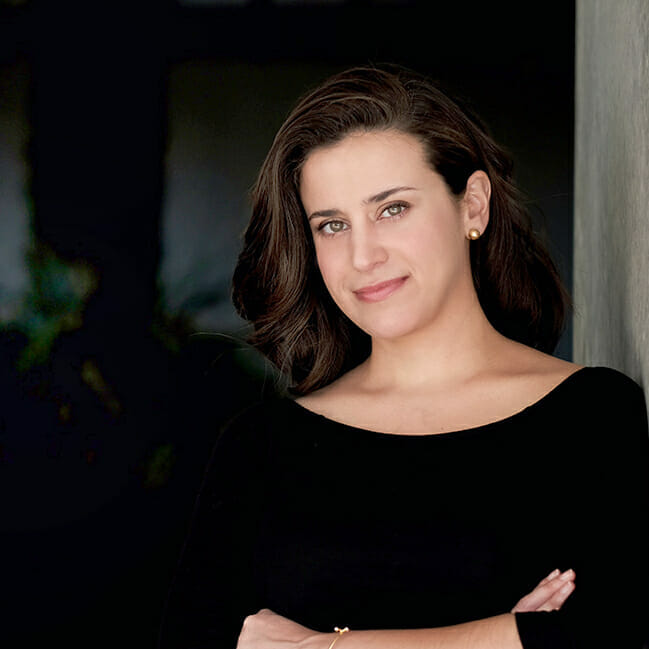 About Denise Cruz
Denise is a marketing executive who escaped corporate to travel the world… twice. A Brazilian native living in the U.S., she's lived in 4 countries and visited 35+ others. After side-hustling her way to financial independence, she curates solo destination guides, slow travel tips, and travel blogging advice on Wander Her Way. When she's not on the road, you can find her in Miami with her dog Finnegan.