The Best Travel Credit Cards
This post is all about the best travel credit cards I use to travel for free.
You may have heard about this thing called "travel hacking" with credit cards before, and wondered exactly how it works. I'm here to tell you all about it!
Basically, travel hacking is using credit cards and credit card sign-up bonuses to book free travel, whether this means getting free flights or free hotel stays.
I have saved THOUSANDS of dollars in the past few years through travel hacking. At this point, I've lost count of the free flights and free hotel stays I've gotten through travel hacking. I wrote this post to share my favorite travel credit cards so you can do the same thing!
Travel Hacking Best Practices
Let's get the travel hacking basics out of the way first. Before signing up for credit cards for the purpose of travel hacking, there are several important things you should keep in mind.
First of all, you should never sign up for credit cards if you won't be able to pay your balance in full each month. If you start having to pay interest and late fees, you won't actually be saving money.
You should also pay attention to the minimum spend amount and timeframe required to earn the sign-up bonus. (Ex. You must spend $1,000 in the first 3 months to receive the sign-up bonus.)
I have noted these things under each credit card for your convenience! However, sign-up offers change regularly, so make sure to read carefully when you're signing up.
Finally, you should not worry too much about the impact on your credit score from opening multiple cards. I now have 7 credit cards open, and my credit score is still above 800 – just be sure to always pay your balance in full each month and never miss a payment!
Also, don't close a credit card after you collect the sign-up bonus. Doing this CAN hurt your credit score. Leaving lines of credit open improves your credit age and credit score.
And with that out of the way, here are my favorite travel credit cards!
1. Chase Sapphire Preferred Card
I LOVE the Chase Sapphire Preferred credit card and it's my go-to card. It is often ranked as the #1 travel credit card out there, and it's easy to see why.
Whenever you spend money on this card, you earn Ultimate Rewards Points, which can be redeemed for cash back OR transferred to hotel points and airline miles for booking travel.
Transferring your points to book travel is almost always the best value. For example, this card has a sign-up bonus of 50,000 Ultimate Rewards points. You could redeem that for $625 worth of travel, or you could transfer it to airline miles and book a round-trip flight with a value of $1,000+.
Sign-up bonus: 50,000 Ultimate Rewards points after spending $4,000 within 3 months
Annual card fee: $0 the first year, then $95
2. American Express Hilton Honors Card
In my opinion, this is the BEST hotel credit card out there.
For one thing, there's no annual fee which is rare for hotel cards. It also has a low minimum spend in order to get the sign-up bonus, which is an awesome 100,000 Hilton Honors points.
For reference, you can book hotel rooms for as low as 5,000 points per night. For a nicer hotel, you can get a room for 20,000 to 30,000 points per night depending on the season.
So it's possible to book a hotel for your whole trip just with the sign-up bonus from this card. (That's what I did on a three-night trip to Los Angeles!)
You also get Hilton Honors Silver status as long as you're a cardholder.
Sign-up bonus: 100,000 Hilton Honors points after spending $1,000 within 3 months
Annual card fee: No annual fee
3. American Express Platinum Delta SkyMiles Card
This is the first travel credit card I ever got and it has been so helpful for me over the past few years! I have been able to book so many free flights on Delta, because I have racked up tons of SkyMiles by putting almost all my purchases on this card.
The sign-up bonus alone (75,000 Delta SkyMiles) is enough to book an international flight for free.
Unfortunately, this card comes with a rather steep annual fee of $195. For me it's still worth it because as a cardholder, you also get a yearly Companion Pass which is essentially a free domestic plane ticket for one of your guests! So this annual fee can pay for itself.
You can easily make this card worthwhile if you use your Companion Pass on a high-priced ticket. You also get priority boarding and free checked luggage on Delta flights as a cardholder.
Sign-up bonus: 75,000 Delta SkyMiles after spending $3,000 within 3 months
Annual card fee: $195
Top Travel Credit Cards
Those are my favorite travel credit cards to travel for free!
For more travel money tips, be sure to check out these blog posts: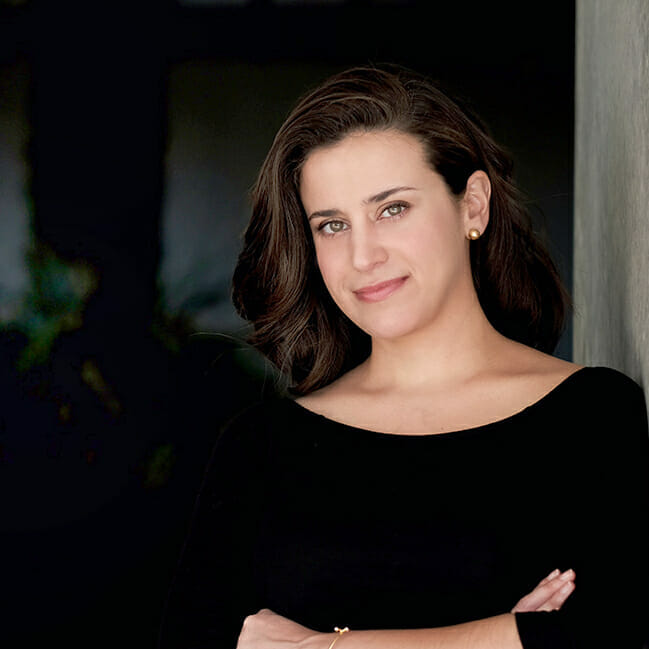 About Denise Cruz
Denise is a marketing executive who escaped corporate to travel the world… twice. A Brazilian native living in the U.S., she's lived in 4 countries and visited 35+ others. After side-hustling her way to financial independence, she curates solo destination guides, slow travel tips, and travel blogging advice on Wander Her Way. When she's not on the road, you can find her in Miami with her dog Finnegan.