The Best Jobs for People Who Like to Travel
Looking for the best jobs for people who like to travel? Read on to find out the most awesome jobs that allow you to travel the world and get paid at the same time!
Whether you want to work while traveling in order to earn some extra cash, get a summer job abroad, or find a travel job to make into your full-time career, there are options for you.
You can get some of these traveling jobs with no experience, while others require a college degree or specific training.
If you're ready to ditch the 9-to-5 life and travel the world, here are some of the best jobs for people who love to travel that are hiring all the time.
Jobs for People Who Love to Travel
1. Flight Attendant
One of the best jobs for people who like to travel is becoming a flight attendant.
Flight attendants typically start out on domestic flights, before moving on to the more desirable routes – international flights to more exotic destinations!
As a flight attendant, you will receive flight benefits and be able to fly for free, along with your family. On the job, you will be able to travel the world and see new places.
Requirements for becoming a flight attendant vary by airline, but typically you will need to be physically fit enough to stand for long periods of time and assist passengers with their luggage. Having experience in customer service is also a plus.
Related: How to Become a Flight Attendant
2. Cruise Ship Worker
Working on a cruise ship is another great job for people who love to travel.
There are many different positions (both skilled and unskilled) available aboard a cruise ship which makes it a good option for anyone: cruise ships need servers, cooks, retail workers, housekeepers, tour managers, entertainers, technicians, etc.
As a cruise ship employee, you will receive free room and board on the ship along with your salary.
This makes it a great way to save some money while traveling the world for free! Cruise ship contracts typically last for six months and you can stay for longer if you would like.
Related: How to Get a Job on a Cruise Ship
3. Consultant
Hey, this is my job! Being a professional consultant can be a great way to travel.
As a consultant, you will be working on projects with clients all over the country or world. While on a project, consultants are typically traveling Monday through Thursday every week.
This is a great way to rack up airline miles and hotel points, and do some traveling while you're at it.
In order to become a consultant, you will typically need a bachelor's degree in an area like business, economics, or marketing.
Related: How to Break into Consulting
4. Travel Agent
There are two types of travel agents: leisure agents and corporate agents. Either one is a great career for people who like to travel.
Leisure agents sell vacations to regular people, while corporate agents book business travel for companies. My mom has been a corporate travel agent for over 15 years and has had some pretty awesome travel experiences because of it.
Travel agents receive discounts on hotels, airfares, and vacation packages. They may also get to take part in FAM trips (familiarization trips) to learn more about the destinations they are selling.
Related: How to Become a Travel Agent
5. Au Pair
If you are good with kids and enjoy taking care of them, being an au pair is the perfect job for you!
An au pair is a nanny who works for a family abroad taking care of the children and minding the home. Duties can include babysitting, tutoring, cooking, and tidying up the house. Most au pairs are traditionally girls, but guys can do this job too!
While au pairs typically don't make much money, they receive free room and board and sometimes have other expenses (like meals) covered too.
Becoming an au pair is the right job for you if you want the experience of living in a foreign country and fully immersing yourself in the culture by working for a local family.
Related: How to Become an Au Pair
6. English Teacher
Becoming an English teacher abroad is another job great for people who enjoy working with children.
Many countries around the world hire English teachers, but one of the best places to go for teaching is South Korea. Schools in South Korea typically pay the highest salaries (around $30,000) and they will also pay for your apartment and flights.
In order to become an English teacher abroad, you will need to have a bachelor's degree, be a native English speaker, and earn your TEFL (Teaching English as a Foreign Language) certificate.
Related: Ultimate Guide to Teaching English in South Korea
7. Virtual Assistant
Becoming a virtual assistant is one of the best jobs for people who like to travel because you can work from anywhere and make your own schedule! This means you can live the digital nomad lifestyle, traveling the world and working from your laptop wherever you go.
As a VA (virtual assistant), you can provide many services such as social media management, bookkeeping, freelance writing, email management, and more.
Virtual assistants are self-employed, which means you have to find your own clients, but with such a high demand out there for VAs, you will be able to find lots of work.
Related: How to Become a Virtual Assistant
8. Travel Nurse
If you're interested in a nursing career and love to travel, then travel nursing is the job for you.
In order to become a travel nurse, you will need a degree as an RN (registered nurse.) Then you can apply for travel nursing positions, which last up to 13 weeks at a time.
Travel nursing jobs are often located in areas that have a shortage of nurses. It's a great way to travel to new destinations while earning a good salary. Additionally, some travel nursing jobs offer tax-free income, free housing, and a free rental car during your contract.
Since it is contract work, you can take on a job, then spend the next few months traveling before going back for another contract. (I met a guy in Guatemala who does this!)
Related: How to Become a Travel Nurse
9. Bartender
Becoming a bartender overseas is a great way to work abroad in a fun environment. This is also a job that is best suited for the night owls!
As a bartender, you will need to speak the local language unless you are working in a backpacker area. There are plenty of backpacker bars in popular destinations around the world where you can get a bartending job for as much time or as little time as you'd like before moving on to the next.
The great thing about bartending is you often get paid in cash under the table. And depending on where you are working, you can earn a lot in tips too.
Related: How to Find a Bartending Job Overseas 
10. Travel Blogger
Travel blogging is another one of the best jobs for people who love to travel.
What could be better than traveling the world and making money writing about your experiences as you travel? Travel bloggers make money in a variety of ways, including placing ads on their blog, affiliate marketing, and sponsored posts.
I make thousands of dollars from my travel blog each month. Successful full-time travel bloggers can make upwards of six figures a year from blogging!
In addition to my travel blog, I run several other blogs that I make a full-time income from. So you can always start a blog on a topic aside from travel, and earn money from it to fund your travels!
Related: How to Start a Travel Blog
11. Scuba Instructor
Love all things beach, ocean, and diving? Becoming a Scuba diving instructor might be the perfect travel job for you. You'll basically be getting paid to dive!
To become a Scuba diving instructor, you will need to complete a set of PADI certification courses and do some training. This takes about six months total. Once you have your certification, you can become an instructor at a dive shop or liveaboard dive boat.
Related: How to Become a Scuba Instructor
12. Hostel Worker
If you're looking for a way to extend your travels and save money, working in a hostel is an awesome way to do it. Hostel jobs are easy to come by and don't require much experience.
Hostels are always hiring travelers for short-term or long-term, especially if you're in a backpacker hotspot. You can get a variety of jobs in a hostel, including working the reception, housekeeping, bartending and serving, and running social events.
Some hostel positions are paid, but many are just in exchange for a free room and possibly board.
Related: Travel Jobs Around the World: Working in a Hostel
13. Ski Instructor
If snow, mountains, and hitting the slopes is your thing, becoming a ski instructor is a job that will allow you to travel the world while doing what you love.
In order to become a ski instructor, you will first need to pass the certification and training process, which can be completed in three months or less.
Then, you will be able to work as a ski instructor at resorts all around the world. Since this is a seasonal job, you will have the ability to travel a lot from place to place following the season.
Related: Ditch Your City Life and Travel the World as a Ski Instructor
14. Yacht Worker
Do you dream of sailing around the world on a luxurious yacht?
That dream is attainable as a yacht worker. Although you won't be on your own yacht, you'll still get to work on one while traveling to exotic destinations.
Yacht jobs include deckhands and stewardesses, neither of which require much experience to get started. But you do have to be willing to put in the work and learn fast since there's a limited crew and everyone needs to pull their weight.
If you want to get a glimpse at the life of a yacht worked, watch Below Deck on TV — if you can live in tight quarters with people you work, this might be a great way to see some incredible destinations and make money while traveling.
Related: How to Start Working on a Yacht
15. WWOOFer
What is WWOOFing? It's a funny name, that's for sure.
WWOOF stands for Worldwide Opportunities on Organic Farms. It's a way to travel the world while working on farms, doing anything from picking grapes to milking cows.
While you don't get paid as WWOOFer, you do receive free room and board in exchange for working on the farm. This can be a great way to visit naturally beautiful but expensive countries like Italy, France, New Zealand without spending any money.
It's up to you and your host to negotiate how long you'll stay and the terms of your arrangement.
Related: How to Travel and Work Around the World with WWOOF
16. International Aid Worker
Becoming an international aid worker is one of the best jobs for people who like to travel to more remote parts of the world and help others.
As an international aid worker, you will be working in a country in dire need of assistance. You might be helping communities that are suffering from the aftermath of war, famine, or natural disasters.
There are international aid jobs for people of any experience level with organizations such as the Peace Corps and the Red Cross. Others require specific skills, like Doctors Without Borders. Most international aid organizations provide free housing for their workers.
Related: How to Find Paid Volunteer Work Abroad
17. Tour Leader
If you want a job where you literally get paid to travel, then becoming a tour leader is the perfect job for you. I took a group tour with G Adventures and my tour leader loved her job!
Tour leaders run group tours all around the world. As a tour leader, you will be responsible for planning activities, making reservations, transporting your tour group from place to place, and ensuring that your tour members have the time of their lives on their vacation.
In order to become a tour leader, you will need to be outgoing, adventurous, organized, and a strong leader to make sure that all tours run smoothly.
Related: How to Become a Tour Leader in the U.S.
18. Customer Service
It's becoming more and more common for companies to take their customer service department digital. This means that you can work remotely from anywhere in the world with many customer service and support jobs. These don't require much experience to get.
As a customer service agent, you need to be friendly and helpful and able to assist customers with any issue. You also need a calm demeanor to help upset or angry customers with their problems.
Related: Top 8 Companies for Remote Customer Service Jobs
19. Yoga Instructor
Love yoga? Travel the world as a yoga instructor abroad!
To become a yoga instructor, you must first achieve your certification through 200+ hours of training. Once you have your certification, you can begin applying for yoga jobs abroad.
Some of the most popular yoga teaching positions abroad include working at hotels and hostels teaching classes, teaching at local yoga studios, or working at yoga retreats.
Related: How to Find a Yoga Teaching Job Abroad
20. Freelance Writer
If you love to write and travel, becoming a freelance writer is a great way to have a flexible career that allows you to travel the world and work from anywhere.
Online publications, brands, and bloggers are always hiring freelance writers to create content for them. If you have specific writing skills (such as copywriting or technical writing) your services will be even more in demand and you can charge more for them.
This is a job where you can be your own boss, set your own hours, and work from wherever you have WiFi. (Yes, that means even sitting on the beach!)
Related: How to Become a Freelance Writer
21. Travel Photographer
If you have a passion for photography and a knack for capturing stunning images then maybe a career as a travel photographer is for you.
You can either work for a publication (National Geographic would be a dream!) or you can become a freelance travel photographer. Your job involves traveling to incredible destinations to photograph landscapes, wildlife, local culture, events, etc.
As a freelancer travel photographer, you can then sell your photos to magazines, websites, stock photo websites, or clients that need content (thing of ad agencies, for example).
You can also showcase your photos on your own blog and social media platforms, which will help build your brand and attract more customers.
22. Digital Nomad
If value location independence and flexibility and have any type of computer, design, or marketing skills, there are SO many opportunities to make money as a digital nomad nowadays.
Digital nomads work online from anywhere in the world. You can leverage your skills and expertise in computer programming, graphic design, video editing, digital marketing, dropshipping, copywriting, and endless others to provide services to clients, regardless of where they're located.
This lifestyle allows you to work on your own schedule and enjoy the freedom to travel but requires a lot of discipline to balance work and fun.
As a digital nomad you also have to consider where you travel to since you will need fast and reliable internet connection to keep money flowing!
Related: 10 Best Cities for Digital Nomads
23. Remote Work and Telecommuting
After COVID, it's more common to find companies offering remote and telecommuting jobs, which is great for people who enjoy traveling.
As a remote worker, you have the freedom to work from anywhere in the world as long as you have a reliable internet connection—and your job allows you to! There are some legal and tax implications around that so be sure to check if your company or the job you're applying to has any restrictions.
24. Massage Therapist
If you have the magical touch, you can work in spas, hotels, clinics, hospitals, or even travel to clients' homes or offices as a massage therapist. If you specialize in different massage techniques like Swedish massage, deep tissue massage, sports massage, or reflexology to make it easier to find work. And because relaxation is such a big point of travel, massage therapist are in high demand in many popular destinations and can be a great career to explore new places.
25. Seasonal Travel Jobs
Seasonal travel jobs are perfect for those who want to experience different locations and seasons throughout the year. Seasonal jobs usually involve industries that are influenced by seasonal demand or weather conditions.
Some of the most well known examples are construction workers, commercial fishing crew, oil rig workers, electricians, life guards, ski resort staff, crop pickers, and event staff.
But before you join one of the The Deadliest Catch crab fishing boats in Alaska, keep in mind that seasonal jobs require physical labor, long hours, special training in some cases, and that can make them dangerous.
The tradeoff is you can make a lot of money in a short period of time and may have perks like free accommodation, food, and transportation so you can save money for your next adventure!
26. Foreign Service Worker
If physical labor is not your thing, but you have a gift for diplomacy, working as a foreign service worker can be a great career choice.
Ambassadors, consuls, and public affairs officers are not the only positions that you can strive for. Embassies and consulates also need a lot of staff with a wide range of skills and even those jobs allow you to live in different countries, learn about their cultures, and make a positive impact on global issues.
However, you'll have to pass a rigorous selection process to get into a foreign services career, and may have to dealing with potential dangers, conflicts, or crises.
27. Retail Buyer
I wish I knew about this occupation when I was younger! Retail buyers have an eye for trends and and travel the world looking for suppliers and goods on behalf of retailers.
As a retail buyers, you have to put yourself in the shoes of the consumer when you attend trade shows, fashion shows, and markets to source new and exciting products they'll love.
28. Stagehand
If you love the excitement of live events, working as a stagehand or roadie can be for you.
As a stagehands or roadies, you'll work behind the scenes of concerts, theater shows, or festivals, setting up, operating, and breaking down equipment such as lights, sound systems, instruments, or props.
This job gives you the opportunity to travel with performers or productions like a traveling theater company or Cirque du Soleil, for example. And while you can meet celebrities and see a lot of cool locations, the work requires heavy lifting, working in noisy environments, and coping with irregular hours and low pay.
29. Athletic Scout
Athletic Scouts travel all over the place in search great talent for college and professional sports teams. You will watch games, analyze player's performances, conduct interviews, and make recommendations.
So to be a successful athletic scout, you not only you need to be passionate about spots, but you need to make connections in the industry and deal with pressure and competition.
30. Chef
Chefs gained a lot of popularity with the explosion of cooking shows on tv, which elevated the role of the Chef and created a lot of job opportunities out there.
As a chef, you can can work in restaurants, hotels, resorts, cruise ships, private homes, and even luxurious yatchs. You will be responsible for creating delicious dishes using your culinary skills and creativity.
As a chef, you may have the opportunity to travel to different places, improve on your cooking techniques, and learn to work with new ingredients.
It's a shame I have zero cooking skills because becoming a chef allows you to travel and explore different cultures thought food.
Wrap-up
There you have it. As you can see there are plenty of jobs for people who love to travel. Whether you choose to work as a flight attendant, cruise ship worker, consultant, travel agent, au pair, or pursue any of the other listed careers, it is possible to get a job that will pay you to travel, or while you travel.
Just remember that each job comes with its own requirements, challenges, and rewards, so find one that suits your skills and personalty and many of these jobs will end up being your lifestyle.
I chose to be a blogger and digital nomad. How about you? Which of these jobs for people who like to travel would you choose?
For more travel tips, be sure to read the following:
Save it to Pinterest: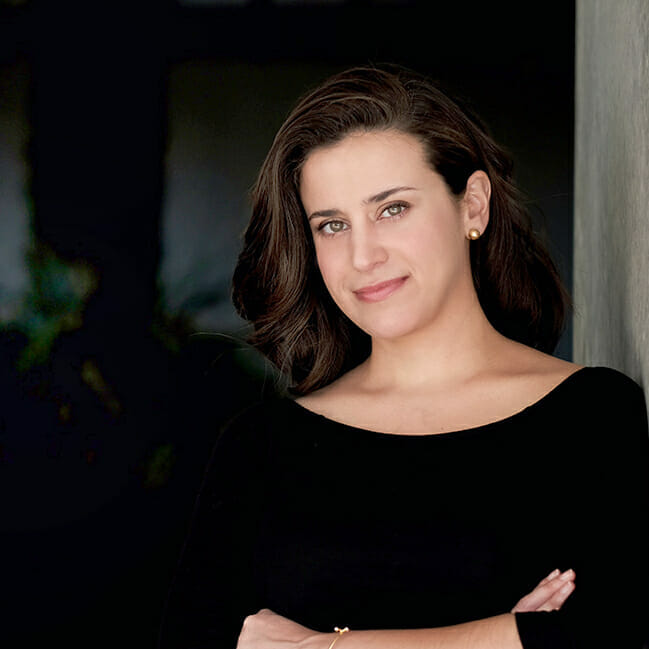 About Denise Cruz
Denise is a marketing executive who escaped corporate to travel the world… twice. A Brazilian native living in the U.S., she's lived in 4 countries and visited 35+ others. After side-hustling her way to financial independence, she curates solo destination guides, slow travel tips, and travel blogging advice on Wander Her Way. When she's not on the road, you can find her in Miami with her dog Finnegan.