Cheap gondola ride in Venice: How to ride the traghetto
Gondolas gliding through the canals with a gondolier in a striped shirt at the helm are an iconic sight in Venice, Italy. And there's no better way to experience the magic of the floating city than by taking a gondola ride. Unfortunately, traditional gondola boat rides can be quite expensive…
But don't worry! If you're traveling on a budget, there's a way you have an authentic Venitian gondola experience for only two euros!
It's called a traghetto. And in this article, I will tell you all about this little Venice secret and how you can ride a gondola for cheap, how to do it, and a map of where to find them.
How much is a gondola ride?
A 30-minute tourist gondola ride in Venice may cost you a whopping 80 euros during the day and 100 euros in the evening. And it can cost 20 to 40 euros more if you buy your gondola tickets in advance (which I recommend for avoiding long lines).
Unlike a tourist gondola ride, a traghetto in Venice can last as little as one or two minutes, but it will only cost you two euros per person! That's right—TWO euros. Now, that's what I call a cheap gondola ride!
The traghetto is even cheaper for locals, who only pay 70 cents. Still, for just two euros, you can have the quintessential gondola experience without paying tourist gondola prices.
And even though the traghetto it's quite a short ride, you'll have plenty of time to snap a picture of yourself riding the gondola and admire the views of the Grand Canal from the water.
What is a traghetto in Venice?
What is the meaning of traghetto?
tra·ghet·to (pronounced /ˌtraˈɡedō/) — is Italian "ferry".
A traghetto is a gondola ferry service that carries people across the Grand Canal. It's used as a means of transportation, especially for the locals.
Also known as a gondola parada, the traghetto is a big gondola that can carry up to ten passengers. Its smaller and privately-hired counterpart, the gondola da nolo, can carry up to five or six passengers only.
Until 1854, Ponte di Rialto was the only bridge crossing in the Grand Canal, so the traghetti (plural) were a quick and efficient way for locals to get around Venice.
Today, there are still only four bridges along the entire length of the Grand Canal, which is about 2.5 miles or 3.5 kilometers, so the traghetto remains an important means of transportation for locals.
As for tourists, the traghetto is more than a cheap gondola ride—it is an authentic Venetian experience and a way to see the city from a unique perspective.
How to ride a traghetto
The traghetti cross the canal at seven different points between the railroad station and St. Mark's Basin. If you pay attention, you'll notice various traghetto stations along the Grand Canal, where you can hop on and off as you wish.
There used to be dozens of these gondola ferry routes in Venice. Today there are only about a dozen or so, but only a few will be operating at the same time.
Traghetto routes
Although there are seven official crossings along the Grand Canal, there are not always boats running at all of them. I included a map further below with the most reliable and well-known traghetto crossings.
Most reliable traghetto routes
Your best bet is to try one of the two most reliable traghetto routes:
Campo de la Pescaria (Rialto Fish Market) — Campo Santa Sofia (near Ca' d'Oro)
Campo San Tomà (Calle del Traghetto) — Sant'Angelo (Calle del Traghetto Ca' Garzon)
Before writing this post, I visited multiple traghetto stops with no luck until I found the Pescaria station by the Rialto fish market.
To catch the traghetto at Pescaria, go to the small wooden pier right by the Rialto fish market. This crossing is (optimistically) operational every day from around 9 AM to 7 PM. You shouldn't have to wait long at all for the boat because it just crosses the Grand Canal back and forth, taking about a minute each way!
Once you board the traghetto, hand your fare to the gondolier and enjoy the ride!
Other convenient traghetto routes
In addition to the two most reliable routes above, the next two also operate fairly regularly and are probably the most convenient ones:
S. Maria del Giglio (gondola station by the Gritti Palace Hotel) — Calle Lanza (by the Salute Church)
Punta della Dogana (pier at the tip of Dorsoduro) — Calle San Marco Vallaresso
Other traghetto crossings
There are traghetto crossings along the Grand Canal at all of these points:
Campo San Samuele — Ca' Rezzonico
San Marcuola — Fóndaco dei Turchi (by the Natural History Museum)
Riva del Carbòn (Sestiere di San Marco) — Riva del Vin (Sestiere di San Polo)
Fondamenta San Lucia (by the rail station) — Fondamenta San Simeón Piccolo
As I mentioned before, you can't count on a boat being in operation at most of these stops. I didn't see any myself on the day that I was out looking. But if you're close to a stop, it doesn't hurt to stop by and see if there's a gondola running that day.
If you're having trouble locating a traghetto, many maps of Venice will denote the traghetto routes with a short dotted line going straight across the Grand Canal.
There are also a few streets in Venice with the name "Calle del Traghetto," which indicates that there's a crossing there. You may also see signs pointing down streets towards the Grand Canal where there's a traghetto crossing.
Map of traghetto crossings and stations
Things to know before riding the traghetto
Traghettos may not come with all the fancy aspects of tourist gondolas, like plush seats and a singing Italian man to serenade you as you float along. But they are a fun and authentic way to experience a cheap gondola ride in Venice!
Here are a few things you need to know to ride this cheap gondola like a pro:
Traghetti are transportation gondolas and are not equipped with comfy seats or adorned with Venetian decor. You may actually have to stand during the short ride if the boat if full.
You can't bring any luggage on the traghetto. If you have luggage with you, you will need to take the Vaporetto (water bus) instead.
Water buses are fully accessible, but gondolas are not. The Vaporetto or a private water taxi are better options if you have a wheelchair, stroller, etc.
Pay the €2 fare in exact change. Otherwise, try to pay in coins or smaller banknotes to make it easier to get change back—don't be surprised if you don't get change back…
Sometimes the ferry gondola boats break for lunch, so keep that in mind when you're planning your traghetto ride.
Venice gondola Q&A
How much does a gondola ride cost in Venice?
Gondola rides in Venice cost between €80 and €100 per boat (max. 5-6 people) for 30 minutes. Online booking in advance, audio guides, etc, increase the price. The traghetto is a very short and cheap gondola ride that costs €2 for tourists and €0.70 for locals.
How much is a gondola ride for two in Venice?
The price of a gondola ride in Venice is per boat, not per person. Each gondola can accommodate up to six passengers, and a 30-minute ride will cost €80 during the day and €100 after sunset.
Can you negotiate a gondola ride in Venice?
You can certainly try, but there's no way to negotiate a super cheap gondola ride in Venice. A gondola ride will cost €80-€100, and you should definitely ask for the price ahead of time and don't pay the Gondolier until the end. If you want a really cheap gondola ride, the traghetto is the only option.
Do you tip a Gondolier in Venice?
Tipping in Italy is generally not required, but it is certainly appreciated. If your Gondolier gives you the full 30-minute experience and is entertaining during the ride, a 5-10% tip is well deserved. But if he is grumpy and rushing through the route, don't bother.
What is the cheapest way to go on a gondola in Venice?
Believe it or not, you can experience a gondola ride in Venice for only two euros per person. Just take a ride on the traghetto, a gondola ferry service mainly used by locals to cross the Grand Canal where there are no bridges.
Should I book a gondola online?
Yes, you can buy advance tickets online via tour organizers like this one. Online tickets will cost a bit more but highly recommended to skip the lines and avoid haggling with Gondoliers.
What do you think? Will you opt for a traditional gondola ride or take a traghetto? Let me know in the comments below.
More Italy Travel Tips
For more Italy travel tips, be sure to read the following:
Save it to Pinterest: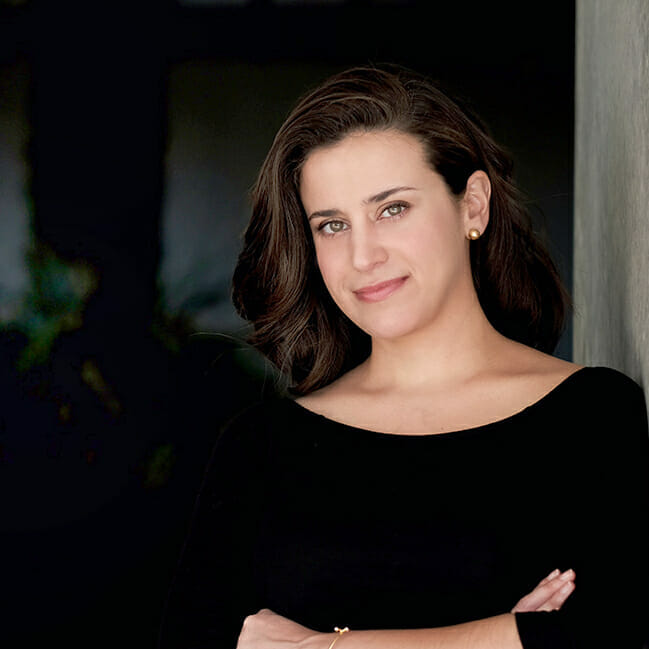 About Denise Cruz
Denise is a marketing executive who escaped corporate to travel the world… twice. A Brazilian native living in the U.S., she's lived in 4 countries and visited 35+ others. After side-hustling her way to financial independence, she curates solo destination guides, slow travel tips, and travel blogging advice on Wander Her Way. When she's not on the road, you can find her in Miami with her dog Finnegan.